B2b payment solutions: The comprehensive guide for your ecommerce business
Nowadays, digital transformation has become vital for businesses all over the world. Also, paper checks can't ensure the security of businesses. Thus, digital B2b payment solutions have become an alternative for many businesses. Digital B2b payment options strengthen your security, improve cash flow and reduce your workload. However, you may be confused with tons of options. So Arrowtheme gives you a comprehensive guide to understand these payments and review the best ones.
What is B2b payment?
In the first place, you need to understand the definitions of B2b payment. B2B payments refer to the payment process among two businesses. This is an inter-business transaction which exchanges currencies for products or services. Some examples of businesses are corporations, distributors, suppliers, merchants and start-ups. Compared with the B2C payment process, B2B ones are more complicated and take more time to approve and complete.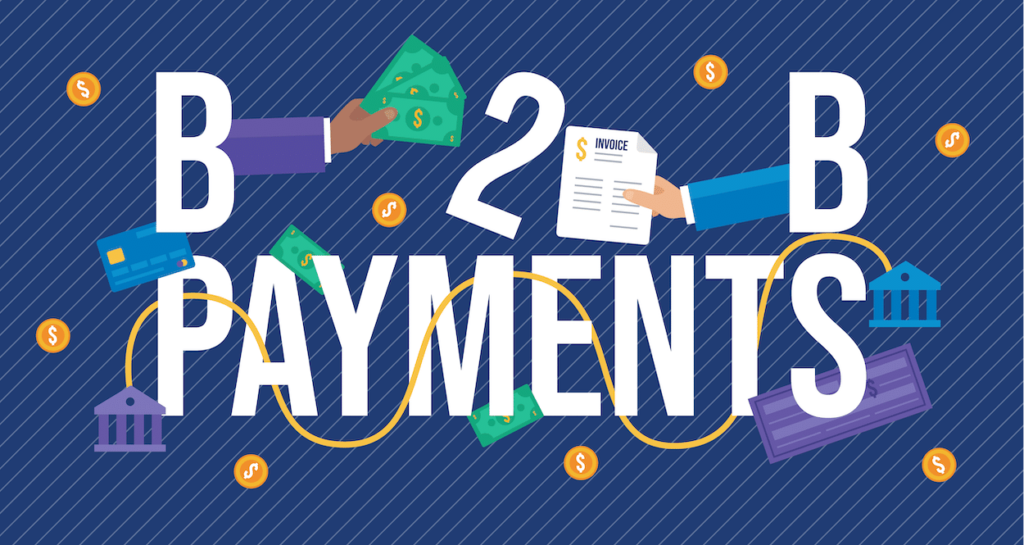 5 common types of B2b payment solutions
Paper checks, ACH payments, wire transfers, credit cards, and cash are the most prevalent B2B payment methods. Each B2B payment method has its own pros and cons. Here is a summary.
Paper checks: The advantage of paper check is to describe a payment cycle through a clear paper. However, using paper check has many drawbacks. Firstly, it is easy to write incorrectly due to manual work. Secondly, it requires a lot of people to involve in the payment process. Hence, it increases the cost. At last, paper check takes long time to be cleared.
ACH payments: They are somehow like paper checks, but they are the digital version. The payment is taken from the buyer's bank account and placed into the seller's account in this transaction. This works nicely with business-to-business recurring payments. However, to set up this system, it requires authorization from the buyer, and not many firms allow to offer their bank information.
Credit Card: Using a credit card to make a payment has been around for a long time. This payment option is safe for processing payment. However, credit cards costs charges large fees on both ends of the transaction. In addition, spending limits on credit cards might be a concern for high-volume business transactions.
Wire transfer: Money is transferred from one bank account to another via a wire transfer. Wire transfers are safe. Also, it ensures adequate funds are accessible, but they take a long time to set up and execute. In addition, wire transfers don't limit the currency among transactions.
Electronic card transfer: Electronic funds transfer (EFT) is a digital payment technique that is becoming more popular. As it is totally digital, EFT is efficiently transfers payments at a cheaper cost and at a faster rate than wire or ACH transactions.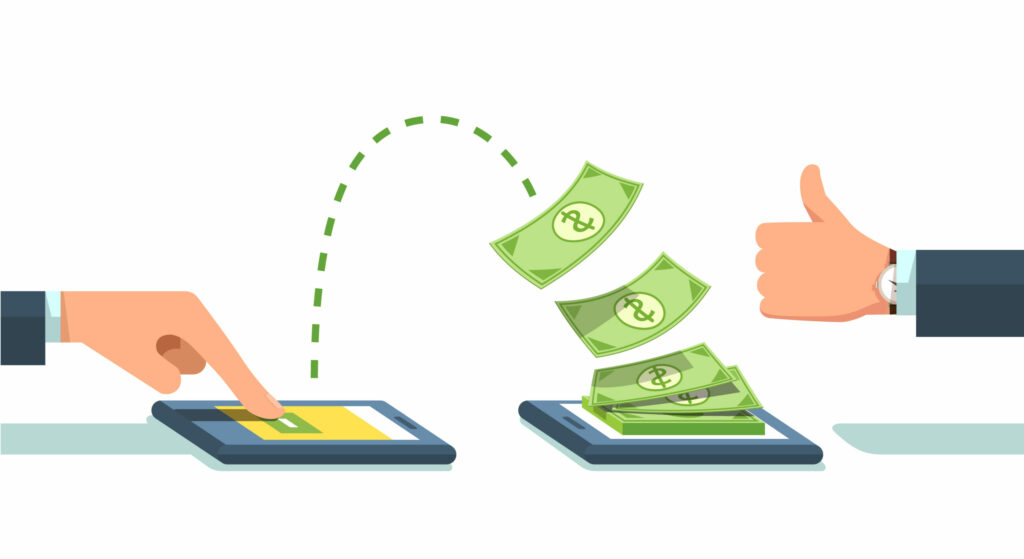 Top 8 B2b payment solutions 2021
Paypal is suitable for B2B firms that bill consumers or pay partners through invoices. You can send a personalized invoice to another business via email. After that, they can pay with their PayPal balance, a linked bank account, or a credit/ debit card by simply clicking the "pay" button. You can keep track of all invoices from your PayPal account. In addition, bills can be scheduled in advance. It's also feasible to accept payments in instalments.
Besides, you can accept payments via mobile devices. It is very useful for truck drivers who wish to charge a business for their services after delivery.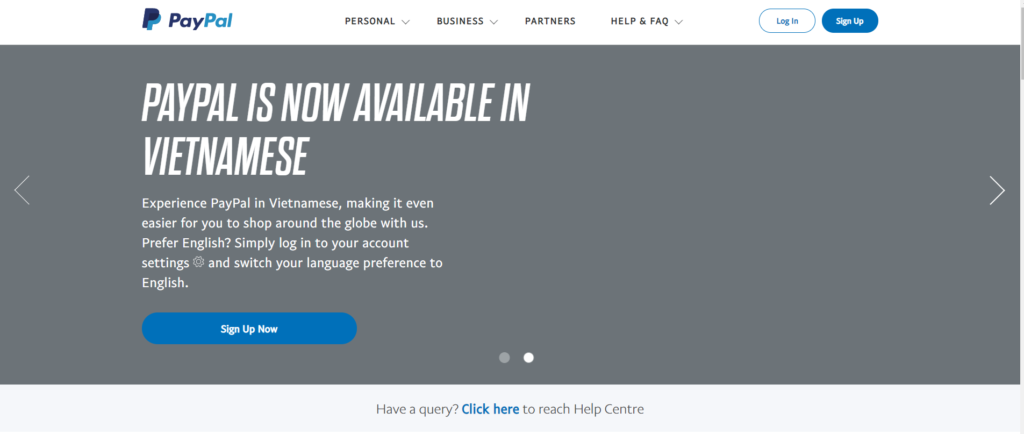 Price
The seller's fee is 2.9 percent + $0.30 per transaction when a buyer pays with a credit or debit card. When a buyer pays via PayPal or a bank account, it is free.
There's a $30 monthly cost on top of transaction fees if you want even more powerful B2B payment services. PayPal Payments Pro is an improved plan that allows you to accept payments through phone, mail, and fax. For wholesale buyers, you may also create an online checkout experience.
Funbox is a great choice for B2B companies that buy or sell based on net terms. Fundbox specializes in invoice financing and lines of credit for small merchants.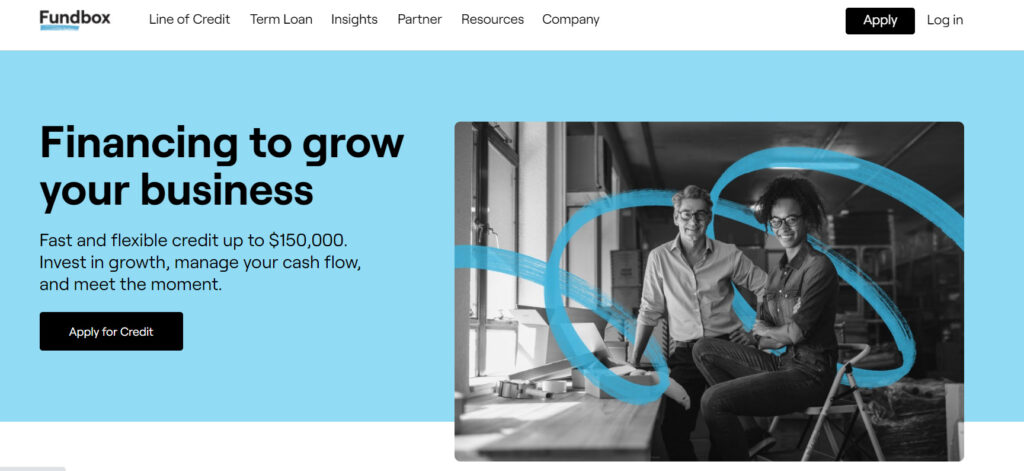 Price
Fundbox Pay, the company's latest product, is a B2B payment marketplace. Sellers who use Fundbox Pay can receive money paid on an invoice immediately while purchasers can delay paying within 60 days. Sellers can welcome their consumers to Fundbox Pay by sending them a request. If the buyer approves of this request, Fundbox will send money to the seller after minus a 2.9 percent service fee. This fee is equivalent to fees other providers charge for credit payment. However, customers do not need to pay immediately. They have 60 days to pay Fundbox without any interest. After this time, buyers can register for up to one year to have a lower price per week.
Square provides B2B companies with an online payment page. B2B payments can also be made with Square Cash. Merchants can create a Square Cash username for their business via Cash.app. This creates an automatic payment page for you. Then it prompts visitors to pay with a debit or credit card. The fee of using Square Cash for business is 2.75 percent each transaction.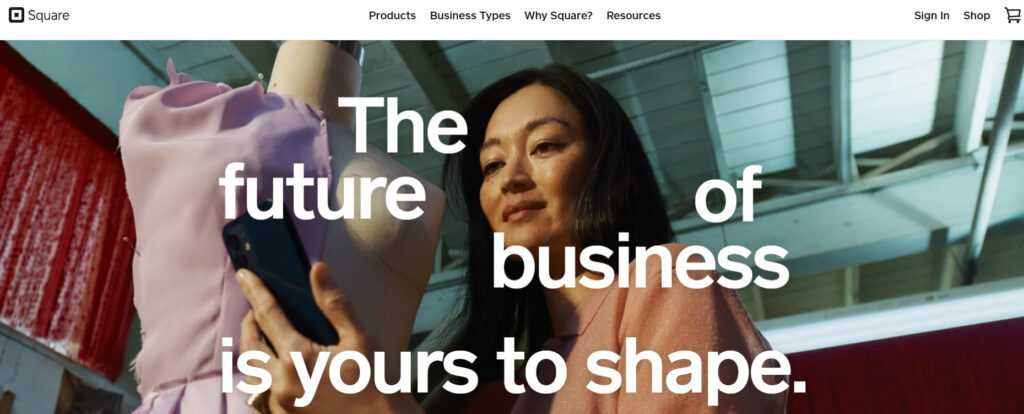 It features an invoice service like Paypal. Square Invoices enables you to email personalized invoices to your customers. They can use a credit card or a debit card to pay. However, customers can't pay with a linked bank account on Square as they do via Paypal. You can keep track of invoices because you know which ones have been paid and which ones require a reminder. Moreover, you can schedule a payment reminder for customers. The price for using this feature is 2.9 percent plus $0.30 each transaction. Besides, fees for phone payments and using a credit card can be slightly higher.
QuickBooks is well-known for small businesses due to its accounting software. Hence, QuickBooks becomes the first choice of payment solutions for its existing customers. It allows you to send bills to customers by email. After that, you'll receive notifications when they view and pay the invoice. Even more, QuickBooks offers progress invoicing, which allows clients to pay for a product or service in instalments.
You can take advantage of QuickBooks through bookkeeping and tax preparations. It is because incoming and outgoing payments are immediately synced with your accounting statements.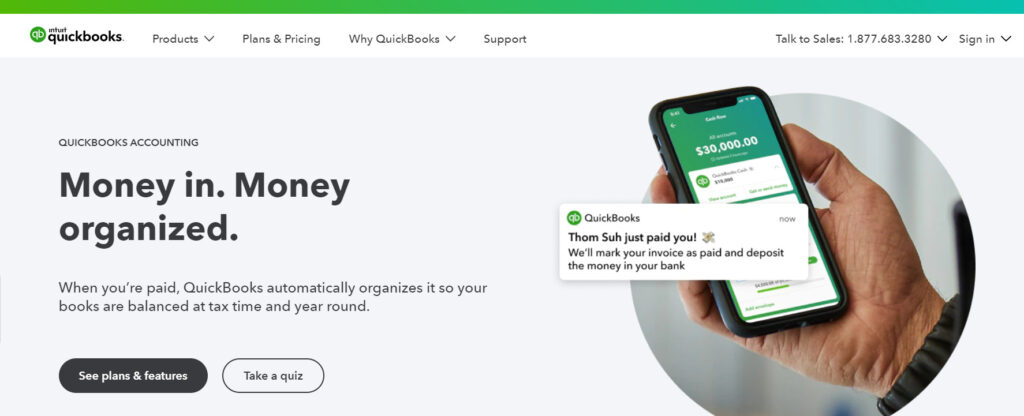 Price
There is no fee if clients pay their invoices through bank transfer (ACH). The price to pay with a credit card is 2.9 percent plus 25 cents for each transaction, which is slightly less than PayPal and Square. Discounts are available for businesses that pay a $20 monthly charge or receive more than $7,500 in B2B payments each month.
Plastiq is best for B2b businesses who want to focus on payment via credit card. It has a very different approach from others. As many merchants prefer different payment methods, it is difficult for you to control B2b payments. One vendor may ask for an ACH transfer, while another may require a wire transfer. So Plastiq wants to centralize all credit card payments to your sellers. From that, it decreases your workload.

Price
Plastiq will pay your sellers as soon as possible, using their preferred method of payment: cheque, wire transfer, or ACH transfer. They'll charge the money to your credit card, plus a 2.5 percent transaction fee. Like any other charge, the charge will appear on your credit card statement. You'll have an extra billing cycle to pay, as well as the opportunity to earn credit card rewards and cashback. You may pay any partners with Plastiq, including your lawyer, accountant, and suppliers.
6. Transpay
Transpay is a good option for international businesses. It is a cross-border B2B payments provider. Transpay supports you with payments to and from 200 countries in 60 currencies. Small business owners sometimes pay substantial currency conversion costs when sending money overseas by wire or bank transfer. Transpay reduces these fees by directly connecting with banks all across the world.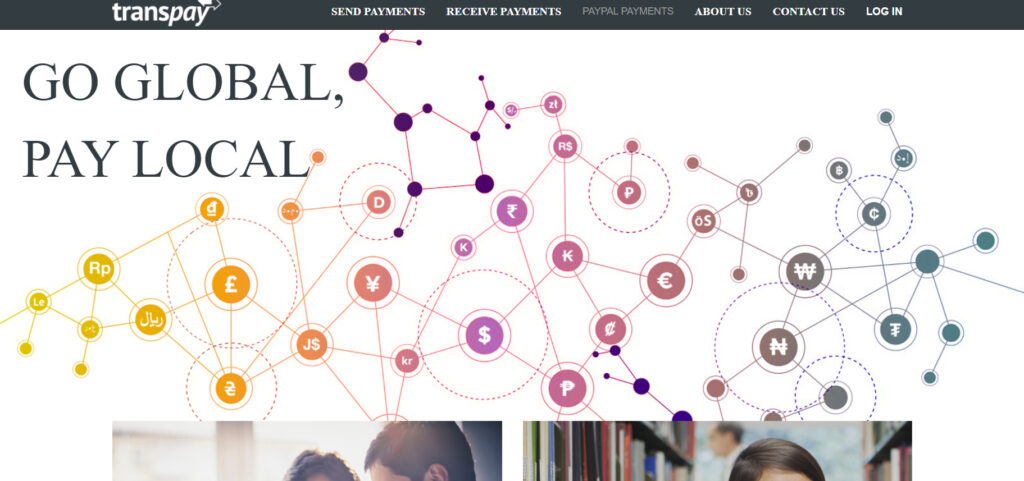 Price
Transpay's Pay by Web service allows you to send money in their local currency directly from your US bank account to your partner's local bank account. Their prices are typically between $5 to $20 per transaction, which is 90% less than bank wire fees.
Tradegecko suits B2B companies that provide wholesale buyers with an online checkout option. Although TradeGecko is popular for inventory and order management, it also offers comprehensive B2B payment solutions. It provides customers with an electronic invoicing service that's similar to other providers. However, it focuses on developing payment channels for wholesale buyers. This is much the same as a business customer's online checkout experience. Tradegecko doesn't invoice customers. It forces customers to pay immediately after making an order. Then you can manage all payments through a dashboard.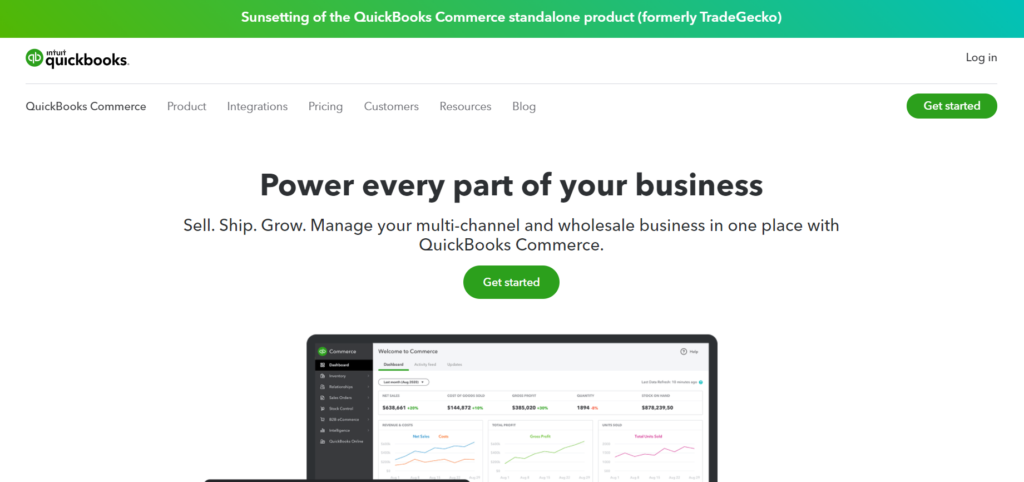 Price
A monthly fee is charged by TradeGecko, as well as a fee for each transaction. The monthly charge begins at $79 (when paid annually) and increases based on the number of users, orders, and features. The $79 plan includes email invoicing, but the payment gateway on checkout requires a $199 monthly plan upgrade.
Besides, the more expensive plans are designed for organizations that require inventory tracking and order management as well. You'll pay a 2.9 percent plus $0.30 per transaction fee when your clients pay with a credit card. These fees are not included in the monthly fees.
Due is recommended for B2B companies that look for a single platform to manage payments and time monitoring. It is a full-featured payments dashboard for small businesses. It includes electronic invoicing, a digital wallet, mobile payments, project management, and time tracking capabilities. You can send invoices through email or as a PDF with electronic invoicing. Also, the invoicing tool allows you to send automatic reminders or accepts recurring invoices.
You can track billable hours on your invoice with unlimited time tracking. Due is a wonderful choice for legal companies, bookkeepers, and anyone who maintain account of time worked because of this. It has a lower rate than Square and PayPal, at 2.8 percent.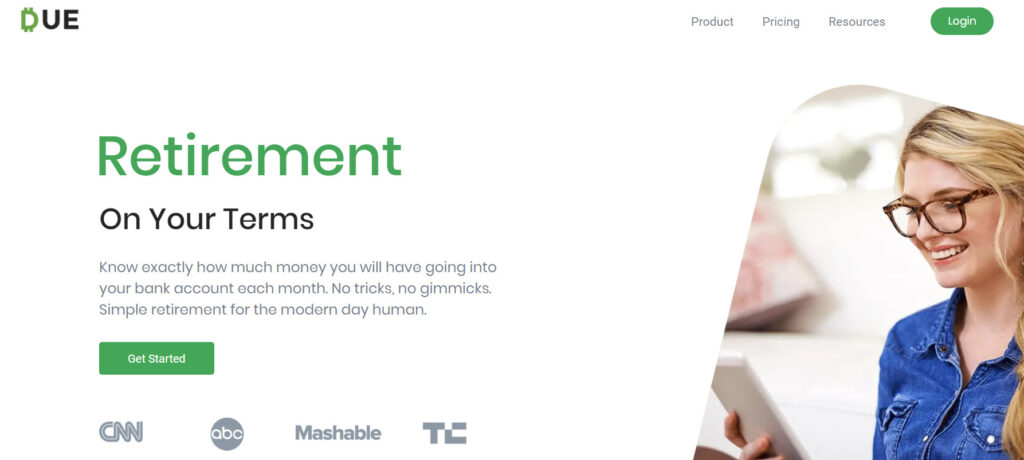 Conclusions
To sum up, B2b businesses face a lot of difficulties managing payments due to a large amount of volume. Hence, B2b payment solutions are necessary for B2b businesses to save time and increase productivity. Arrowthem wishes you can select the most suitable options for your own business. Moreover, you may find some interesting topics about eCommerce here!