How to drive traffic to your shopify store: Unique tips to generate more customers and more sales
How to drive traffic to your Shopify store? As a Shopify owner store, what technique do you need to perform to increase traffic to your Shopify store? How can you use the Internet to attract more potential customers and boost sales? These are some of the questions we will answer in this post by practical tips for promoting a Shopify online store .
Which tactic is best for your Shopify store?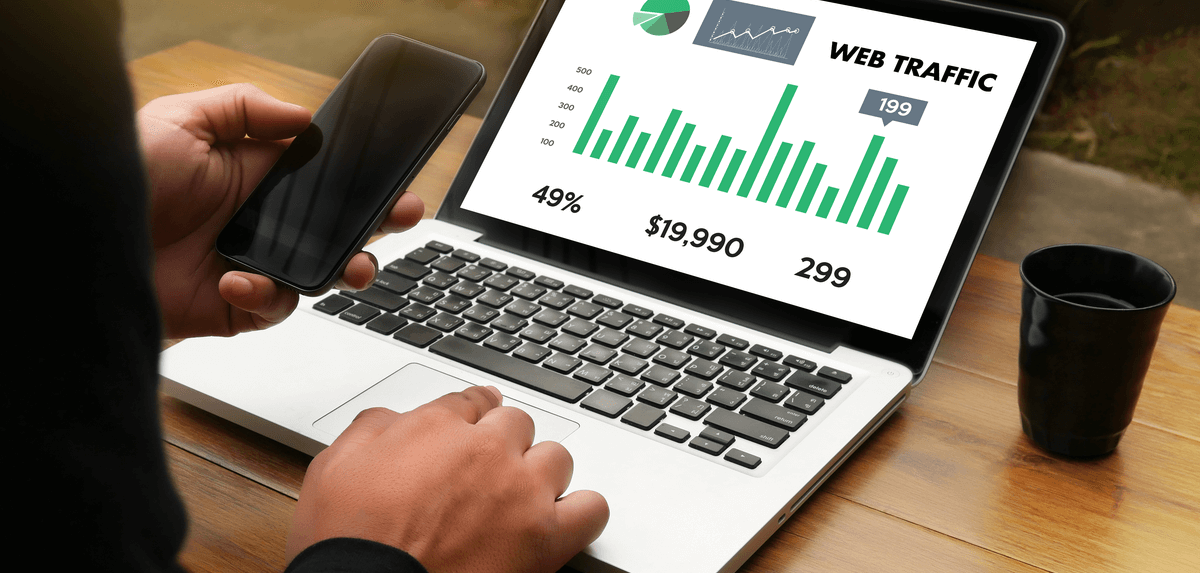 Some of these sources will create higher quality traffic for your Shopify business and some will create lower quality traffic. For example, let's say you're targeting young professionals interested in purchasing wacky office supplies. LinkedIn might be a better choice over, say, Pinterest.
Traffic acquisition success is found by doubling down on the most relevant traffic you can have. And "the most relevant traffic you can find" is quite subjective and different for everyone, so have a look at each tactic you can use to boost your Shopify store traffic:
Tactic type: Whether the idea is a short-term or long-term traffic creator Short-term tactics often see results faster but ask more maintenance or reinvestment. Long-term tactics take longer to see results but are more evergreen and demand little to no maintenance.
Effort: How much time, skill, or experience you'll have to put into the tactic.
Time to return on investment (ROI). Whether you invest time, effort, or money into a traffic-driving tactic, it will take days, weeks, or months to see that investment improve traffic and sales.
Cost. The upfront budget you'll need to run the campaign
Traffic potential. The total amount of traffic that could be sent to your Shopify store.
How to drive traffic to your shopify store
1. Content Marketing
If you're a newer business trying to compete with bigger companies or if you're trying to improve your brand recognition, a great method to boost your Shopify traffic store is through content marketing.
Content marketing refers to any content your business generate that provides valuable, relevant, and engaging information that'll attract your targeted customers to your Shopify store and your brand. The immediate goal isn't necessarily to have them to purchase, but to stimulate interest in your items and to present your business as an authority within your field.
Experiment with content freshness
Content freshness is an SEO hack people do to boost traffic to your Shopify store in a big way. Essentially, you'll need to remove outdated content from your website and add new sections to keep your content relevant. It's basically a quick touch-up on out of date webpage content.
Besides, you can also keep your product pages "fresh" by taking the good customer feedback and turning into a sentence in your description.
Start a podcast
52% of Americans have listened to a podcast, and 33% have listened to a podcast at least every month. Podcasts have a huge users, and starting one to support your Shopify store can also drive traffic to your website. Podcasting provide you a lot of advantages such as
Brand awareness: Customers might discover you first through your podcast, and then visit your Shopify store to learn more.
Nurture customer relationships: offer extra value to your shoppers through podcast content. You could also incorporate an interactive component to provide them a more intimate brand experience.
SEO: If you transcribe your podcasts, you can embed the audio and post the text to your Shopify store's blog, it provides you more opportunity to optimize for search.
Master YouTube marketing
Moreover, you can boost traffic from YouTube by using YouTube ads, including links to your description, annotation links to your video, or by getting other YouTubers to share your links on their videos. By publishing a new video at least once a week, usually and over the long haul, you'll be able to drive more traffic back to your Shopify website.
If you don't have an audience yet, you can approach to YouTubers with sizable users and ask them to become affiliates or pay their fee. This could work well in the short-term but it's always an effective method to try to develop out your own channels to lower your acquisition costs.
2. Optimize your website
Speak to a specific target audience.
If you're catering to a unique group of clients , speak their language. Building compelling content that's fun, engaging and informative for your niche. Most importantly, ensure that there are no typos!
Keep in mind that photography is king
We're living in a visual age and high-quality product picture is a must so visitors can see exactly what they're getting. In fact, 84% of US smartphone shoppers said product photography is "very" and "extremely" influential to their buying decisions.
Think mobile first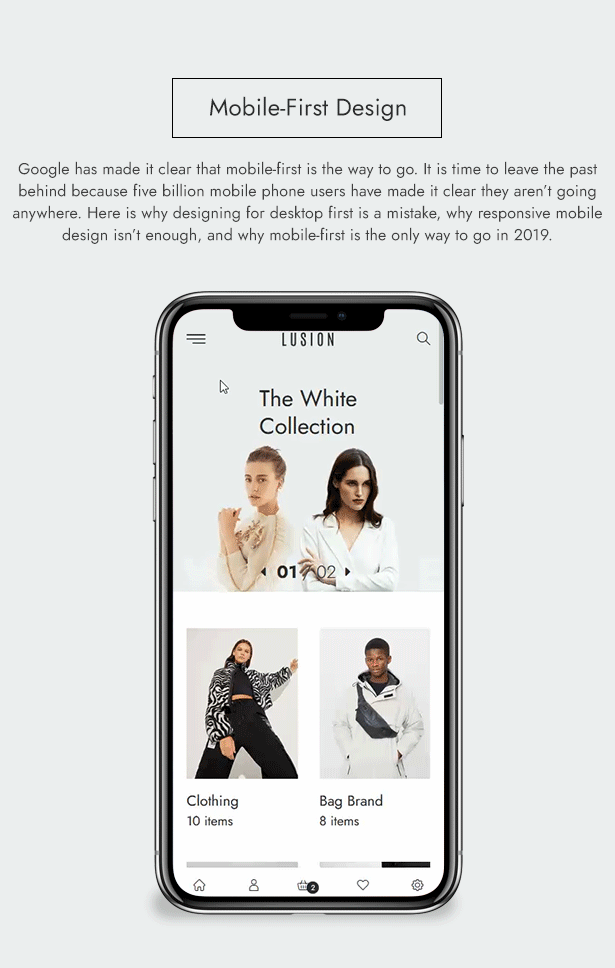 Nowadays, most customers will use their smartphones, tablets or laptops to visits and purchase products on your site. That means optimizing your Shopify store for smaller mobile screens. You also need to be measure that all the functions of your online website – from search to shopping cart to checkout – are optimized as easily and continently on a mobile device as a desktop or laptop computer.
2. Tap into your connections
Whenever you release a new online store, make sure that know the main traffic sources of my competitors. This supports me to understand which marketing channels you should prioritize.
You can use the free Alexa tool. All you need to do is type in your competitor's site, scroll to "Upstream sites," and look at the list of websites that were visited immediately before visiting on your competitor's website.
If you see that Google tends to be the best choice, after that you need to focus on Google Ads and SEO. If Facebook is the top website then you know you'll need to generate Facebook ads. Or if a niche blog is the highest source of traffic you can then focus on creating out an outreach strategy to collaborate with that blog.
3. Referral marketing
If you don't know how to drive traffic to your Shopify store, you can try to create a referral program in place for your Shopify store, it's worth firing one up. 82% of shoppers say that a recommendation from a friend or family member heavily influences their purchasing decisions. It doesn't have to be elaborate. Besides, including a simple way for shoppers to view reviews and suggestions, as well as recommend your business to others. It will take a little work on the front end, but here's why it matters to you. A shoppers gained through a referral has a lifetime value 27% higher than other shoppers. For example, Dropbox grew from 100,000 users to over 4 million users in only 13 months which thanks to their referral program.
4. Create a referral program
Referral programs are a win/win methods for your Shopify business. You achieve your target (whether that's more sales, subscribers, etc.) and your shoppers (existing and new) get an incentive (a discount, free product, etc.).
When shoppers are looking to try out a new product, they naturally turn to their friends and colleagues for trusted suggestions. By having an attractive referral program, you bring yourself into the conversation naturally. So, how do you set yours up?
Planning and Research
Start with deciding what your specific goal is and ensure that your referral advantages makes sense for your ideal shoppers. For instance, if you're selling beauty items you could provide a discount or even a free product from a new line.
Here are a few other ideas you can use:
Refer X amount of friends, get X product free
Have X amount of friends purchase, get X discount/product free
Give X% off, get X% off
Give $X, get $X
Also, ( for subscription boxes) Give free month, get free month
Execution
Now for ensuring the program actually takes off. To make sure that your shoppers are fully aware of the program you can send emails when it launches and make the details easy to find on your online website. You also need to make it as understandable as possible so that people actually use it and the referee follows through. Things like unique codes work effectively.
Keep it going
To developing your referral program into your brand, ensure to follow up with your shoppers. Thank them for referring their social circle, listen to their feedback, and continue making enhancements.
Conclusion
These are effective tips of how to drive traffic to your shopify store. These are the most effective methods that are also proven to work by creating a high return on investment. Besides, if you have any questions or interest in developing a Shopify website don't hesitate to contact us. We are one of the superior multi-platform web development services and  eCommerce website themes providers in the world. Our web development agency can helps you to build a successful Shopify store