How to start an online marketplace like Amazon, Esty successfully
How to start an online marketplace? Do you want to create an online marketplace like top eCommerce platforms, but not sure what yet? Luckily, this post is everything you need to start an E- marketplace successfully. Multi-Vendor businesses have been thriving in recent years, and the enormous success of marketplace such as Amazon, Alibaba, and Etsy has indicated that the e-marketplace model is incredibly expandable and versatile.
Types of online marketplaces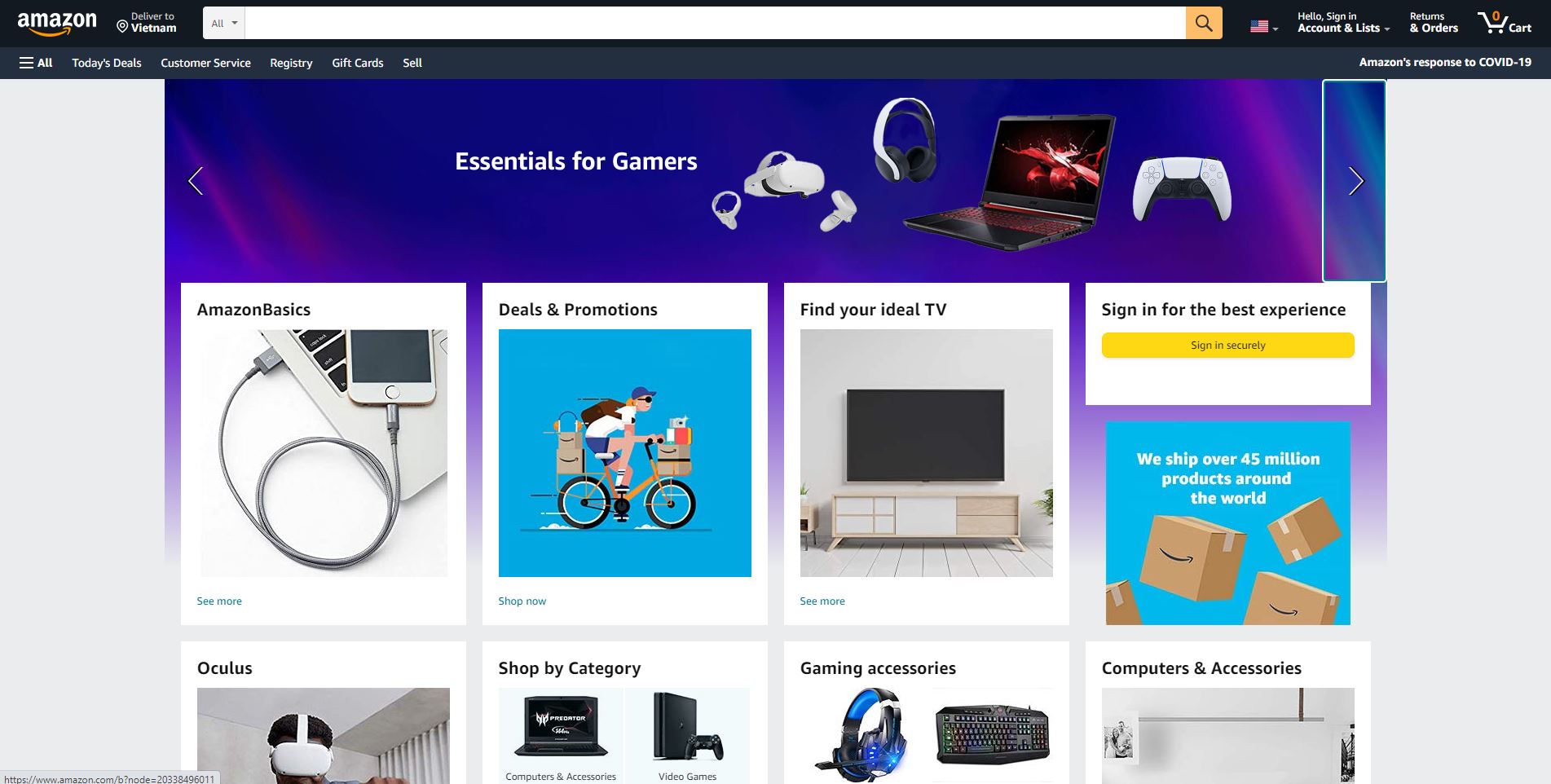 An E-marketplace is a website or app that enables shopping from many different sources. The operator of a marketplace does not own any inventory, their business is to present other people's inventory to a user and support a transaction. Amazon is the famous example of an online marketplace, they sell everything to everybody. There are many other types but we can divide into three main groups:
Vertical marketplaces present multiple vendors that specialize in the same niche. Examples include Zillow, Stock, or Chegg.
Horizontal marketplaces sell products in several categories that are united by a certain popular characteristic. For example, DogVacay only sells goods that are interesting for customers with pets. Other examples such as Etsy, Poshmark, Dote, etc.
Global marketplaces sell everything to everyone. They have a various range of product categories and vendors. Among the examples include Amazon, eBay, AliExpress, etc.
How to start an online marketplace like Amazon, Esty
When Amazon entered the market, it had no choice but to start from scratch. However, contemporary technology has made the entire process of creating a online marketplace simple and low-cost. Learning how to start an online marketplace like Amazon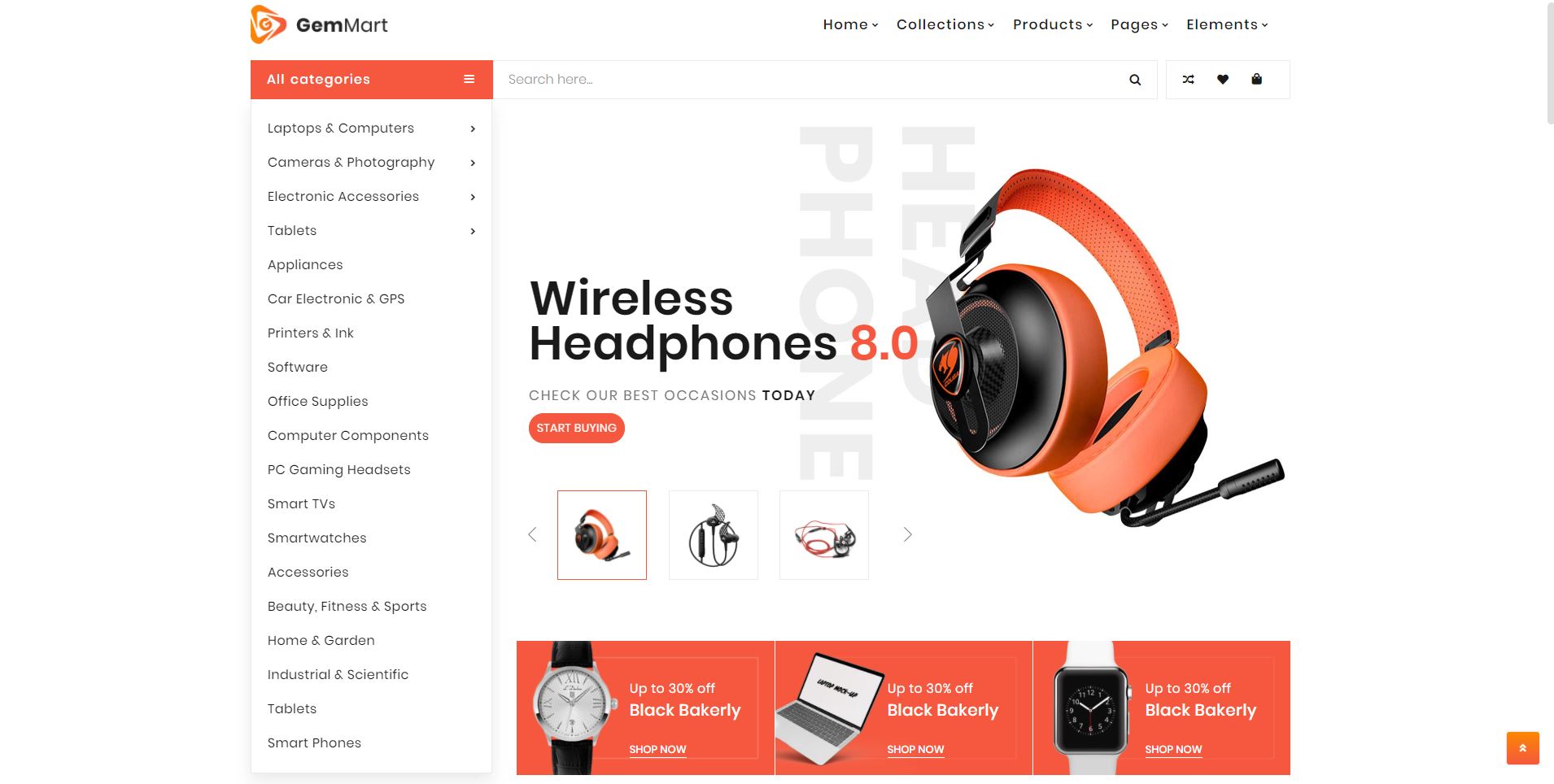 Step 1: Research And Analysis
You can never get into the mode of production instantly. Your closest buddies will be your training and your plan if you want to build a marketplace like Etsy or Amazon that will succeed. But what should be the subject of your research?
Etsy or Amazon are the key rivals, but there are other competitors too. They each provides individually personalized functions. Analyze them! Analyze them! Check for eCommerce website specific to the industry. Also, remember to read app shop reviews and try the services themselves. These strategies will support you to understand the strengths of competitors and find out the places that can differentiate your potential product.
Buyer Persona Development
Commonly no one can trigger a product or forum that wants to reach all. If the sales are so common, prospective customers can not be drawn. Therefore, you can take your time instead to recognize your customers, the perfect audience. You would have to confirm at least two individuals, the seller and the buyer because we are building a marketplace. When you describe your customers more clearly, your future marketing strategies for marketplace site is more effective.
Related post: Amazon competitors: The comprehensive review and its alternatives
Step 2: Choose a good monetization strategy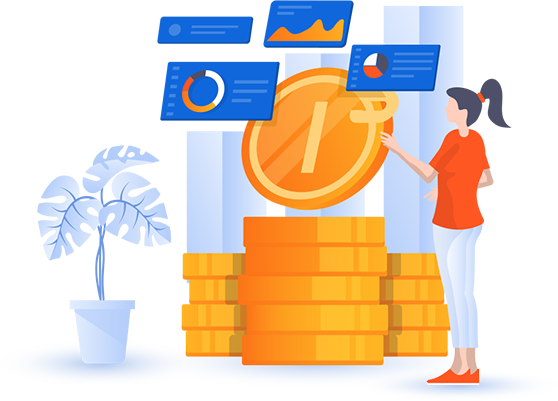 The next step is to select a monetization strategy. Your E-marketplace business strategy will influence how you gain results as well as how your merchants make money. There are numerous sorts of internet monetization models available which are:
Commission-based model
Commission-based models are one of the most common methods to monetize a marketplace. You will gain a commission for each transaction on your online marketplace. Vendors typically select to work on those products because they are not paid a fee until they receive their first cash from the marketplace. A commission charge monetization model helps to improve the trust of sellers and buyers because they know that maintaining successful transactions benefits you because you achieve a vested interest in it.
Membership fee model
The membership fee model is a great model in which each seller or buyer pays a membership fee to trade or purchase on the auction website. This technique offers an appropriate monthly income, but it may prevent sellers and customers from using your website. This strategy is best suitable for eCommerce platforms that sell high-priced products
Listing fee model:
The listing fee methods charges merchants a fee to list their products or services on the auction website. The listing fee might be a flat fee or a percentage of the digital or physical good's value. Merchants with modest sales numbers who sell only a few things select this solution because a long-term subscription is not helpful to them. This model is best suitable for sellers that have to pay for exposure to a broad customers, and the marketplace can offer enough coverage.
Freemium Model
The freemium technique enables sellers and customers to use multi-vendor eCommerce sites for free, and the website will add various services that sellers and merchants can buy to boost the value of the marketplace. The freemium monetization model supports the shoppers with free access to basic ability while charging for advanced functions as needed. The main benefits of the freemium methods is that it is much easier to attract a customers for a marketplace that offer free services. However, in order to persuade customers to pay for extra services, they must be actually beneficial.
Step 3: Choose an eCommerce platform
Because you intend to create an online selling website similar to eBay or Amazon, you must choose the best eCommerce system. Consider that your future auction website should be able to solve high user volumes and scale straight out of the box to provide fast-growing company. To develop your own online marketplace, you must first determine each platform on the market and understand its advantages and drawbacks.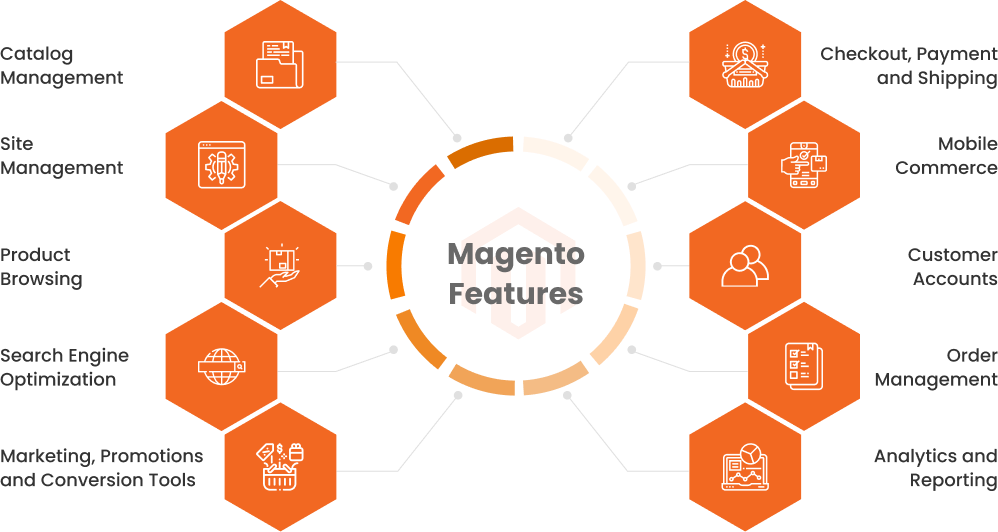 Besides, you can find powerful eCommerce solutions that support eCommerce enterprises to build websites like eBay at affordable pricing. Magento are well-known for their eCommerce-specific capabilities. This platform provides users a significant technology in the development of several of the world's largest marketplaces. Any Magento development business has been a popular selection for customers because of its diverse assortment of eCommerce website themes, layouts, and modules
Step 4: Custom Theme and Design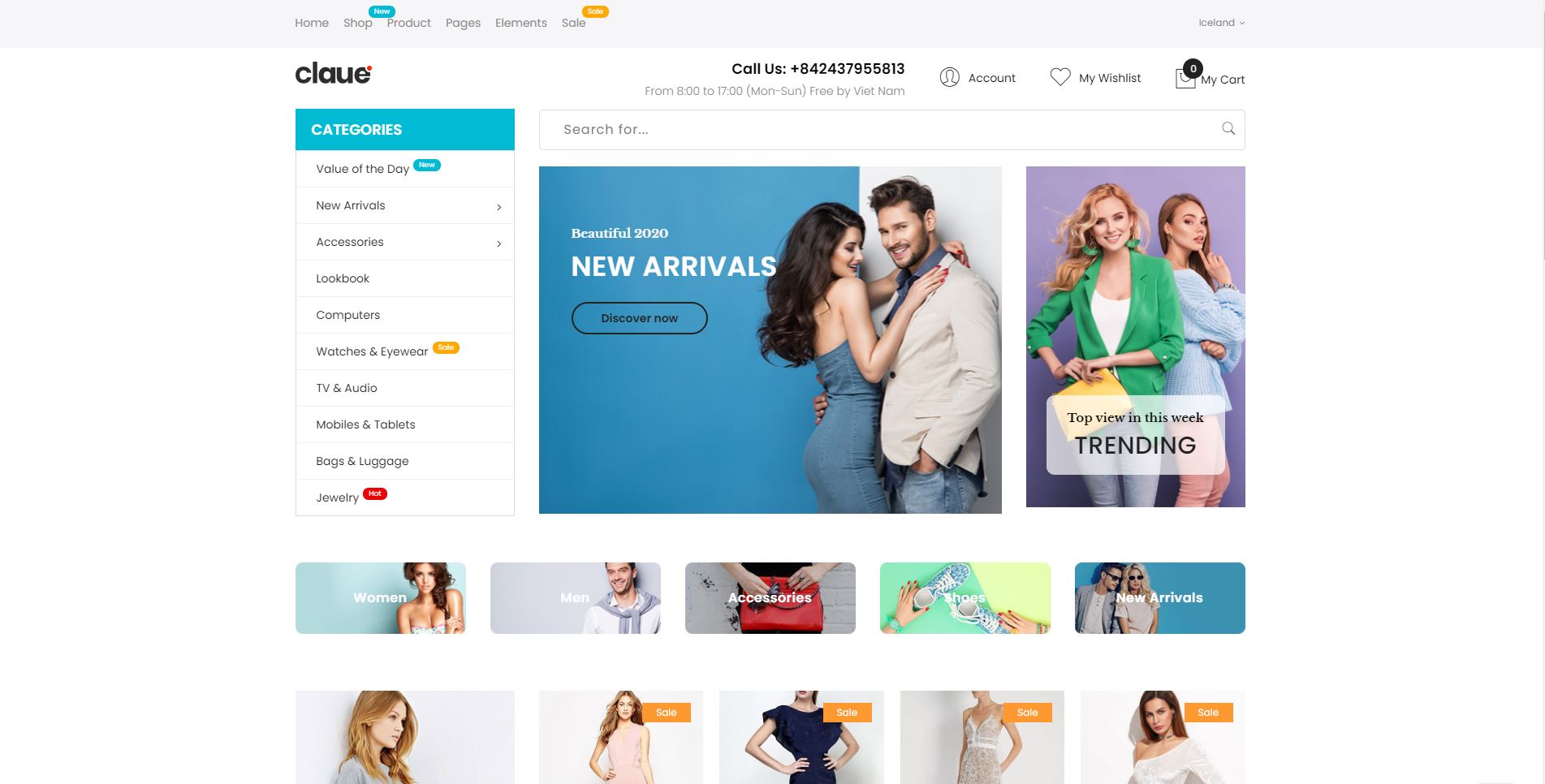 Thousands of eCommerce website themes and templates are available on all of the market you can pick one to create an online marketplace. When it comes to building an eCommerce website, you may believe that web design services are the sole consideration. Things maybe a little more complicated when it comes to creating an online marketplace like eBay or Etsy.
You regard not only the design but also the scalability. You may need to include multiple product pages on your marketplace site, so choose a theme or template that can solve a variety of website design services alternatives and views. Moreover, it cannot be focused on a single color orientation because it may limit the flexibility to add new pages of new product page design orientation in the future.
Step 5: Add functionality
Because we're idealizing eBay and Etsy, so we incorporated the best functions of both platforms. Developers can incorporate these capabilities by writing native code or utilizing the accessible APIs.
If you use a WordPress development business, you can focus on incorporating functions that appear important to you but were not initially included.
Features can supports you in determining the scope, budget, and applications of your project. Moreover, the goal should be to develop a high-end marketplace that is suitable to the diverse requirements of the users.
How much does it cost to create an online marketplace
To create a website like Amazon, you can take their key function and modify them to fix your business requirements. So although Amazon is a big platform, your marketplace site development can be much cheaper.
To save money and stay within the crucial scope of function and select a web agency with a cost-effective approach that utilize enterprise-level, scalable CMSs as a basis for websites and provide an affordable hourly rate.
Here is an approximate estimate to build a marketplace like Amazon depend on the key important features. However, you need to know that the implementation of every crucial functions may differ from project to project:
Design from 50 hours
Development from 200 hours
QA from 50 hours
Our web development agency can helps you to build a multi vendor marketplace by making the development cost-effective. So contact us if you want to launch a website like Amazon or any other popular marketplace.
These are basic guide of how to start an online marketplace. It's clear that online sales in e-marketplaces will keep increasing because of increased demand due to the pandemic and post-pandemic times