Lusion multipurpose Shopify theme: Why should choose it for your ecommerce stores?
Online shopping is always the best choice for buyers for many reasons. Moreover, during the Covid-19 pandemic, sales of online markets have been increasing significantly. Therefore, introducing Lusion – Multipurpose eCommerce Shopify theme will surely help you boost profits with only $29 for standard support. Let's find out its impressive details and features with us today!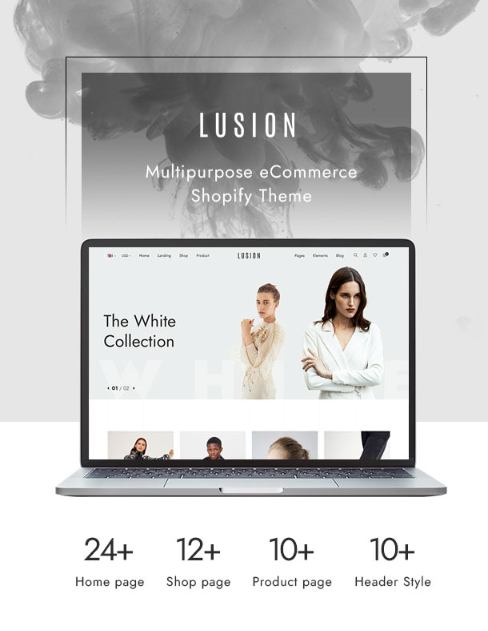 Let's get started with Lusion!
Lusion is a multipurpose, functional and customizable eCommerce Shopify theme. First released in February 202 by ArrowHitech, Lusion consists of up-to-date effects and features that simplify the buying and selling process. In the end, it helps meet all clients' demand while uplifting your revenues.
A leading IT Outsourcing company located in Vietnam. With over 10,000 projects completed for 1,000+ satisfied customers, we are proud and confident to release such optimal CMS themes for business. Lusion is one of our latest products that you cannot miss!
What amazing features does Lusion multipurpose Shopify theme have?
Core Features
Full Customizability: modifying is more simple because you don't have to write any new coding
Fake Sales Popup: Easy way to convince visitors stay around
Recommend products: Highlighting the products that helps increase conversion rate
Native Shopify Quick View: Allow users to get a quick look of products without opening the product page.
Product 3D as well as AR Model
Unlimited header layouts
AJAX Search Autocomplete
One-click Demo Importer: one theme importer already offers pages, posts, sliders, widgets, and so many more
Unlimited Colors: easily change can combine different color palettes
The benefits when choosing Lusion Shopify theme
Mobile-First Design
With 7 billion mobile phone users in every corner of the world, entrepreneurs must grab the golden opportunity and take the lead. Therefore, designing for desktop first is not the best way, but go for mobile. Lusion's mobile-first design is superior thanks to:
User Experience Optimization
Effective Internet Support
Available phone functions executed on website
Cost-effectiveness (even cheaper than iOS and Android app design)
Paid $19 to save up to $1000+
With Lusion theme, you don't need to buy any additional APPs. That is one of the most significant advantages when choosing Lusion.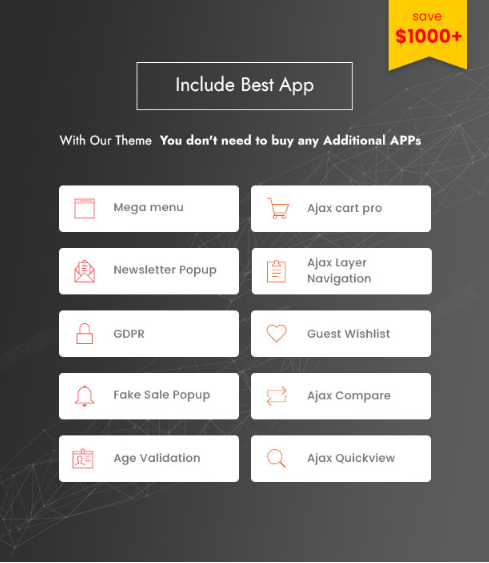 24/24 Support
Firstly, detailed Document: check out online Lusion documentation to see all the information you need
Secondly, premium Support and Updates: our 24/7 devoted support and regular updates guarantee the better Lusion version whenever you use it
Thirdly, video tutorials: we offer a separate site just for step-by-step theme installation as well as other help
Ideal Pricing of Lusion Shopify theme
Arrowtheme is now presenting a special offer: Not half of the regular $79, but even cheaper! For all the exceptional features above, Lusion is now on sale at $19 only, including Quality checked by Envato, Future updates, Theme hosting offer and 6-month AHT support.
Before it's gone, don't hesitate to purchase now for a bright future of your eCommerce business!
Don't miss out on this golden chance by clicking this link to Lusion theme!
Bottom line
Lusion is undoubtedly an ideal and multipurpose for any online business. However, there's way more impressive features to talk about this newly released theme. If you have any more questions, just contact us via:
Above all, thank you for visiting Arrowtheme and reading this article! We highly appreciate it! Now you could also explore more WordPress theme list.