Make money with t shirts: The comprehensive guide to succeed
If you're looking to start your ecommerce journey and you've been looking into make money with t shirts, you may have noticed that it's actually relatively cheap and easy to launch your store up and running. In this post, we will show you everything you need to start an online t-shirt business.
Considerations for making money with t shirts
Although the tools and technology available for designing, printing, and delivery or custom t-shirts makes starting up relatively easy and convenient. Nonetheless, the difficult task is develop a brand to stand out from the competition. If you want to design and sell t-shirts online, you have to make the appropriate decisions from the get-go.
There are several important elements involved in building a successful t-shirt business. Each of these factor needs to be regarded closely before moving forward:
T-shirt printing techniques: There are many different methods to print designs on a t-shirt. Selecting the right one can support you to save money and make right decisions for your business.
Design: The majority of people buying graphic tees are seeking for designs, graphics, and slogans that connect with them and reflect their opinions and personality.
Quality. The quality of the shirts you use and of the print job need to be top notch to develop a stable business.
Brand, A strong, interesting brand is important in the t-shirt industry.
Inventory, Will you manage your own inventory to take benefits of volume discounts or use a print-on-demand service to save time and effort.
Comprehensive guide to make money with t-shirts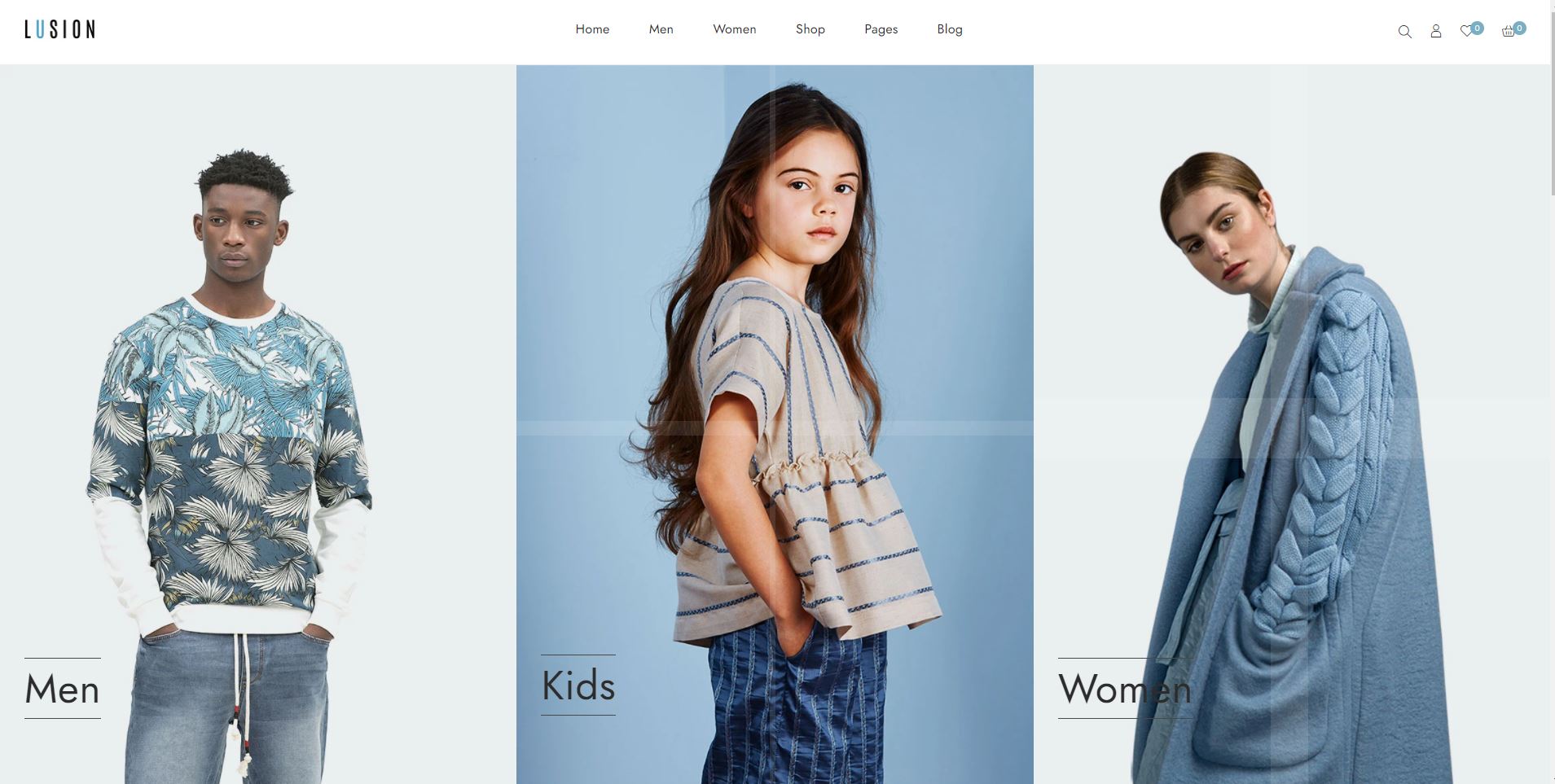 Selling T-shirt Online with Lusion eCommerce WordPress Theme
Step 1: Find a beneficial niche for your T-Shirt business
As an ecommerce entrepreneur who is looking to launch a successful online T-shirt business, it may be helpful to find a niche for your online store. If you build a T-shirt website that is truly unique, either in terms of brand image or the goods that are available, your chances for success will be significantly higher.
Take your time, and do your research if you determine to generate a beneficial niche store. Look through other t-shirt website that you like, and use them to brainstorm T-shirt ideas for your own business. Take note anything that you think is unique, and then take some time to think about how you can make your online T-shirt store even better. Lastly, you can target any niche that interests you. If you think that there is an untapped market, take benefits of it. It's better to stand out when there's little competition, and it'll be much cheaper, too!
Step 2. Source quality material and t-shirt printing options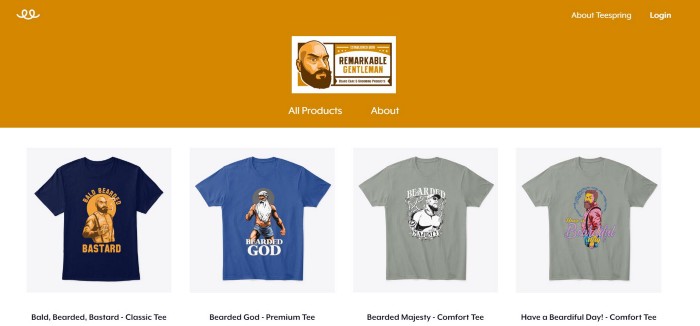 Not all t-shirts are the same and not all print jobs are the same. As we mentioned above, quality is the most important factor to your brand and its success, so it's vital to educate yourself and select your blank shirts wisely.
You can be tempting to sacrifice quality for higher profit margins, but you need to consider how the quality will affect a shoppers' decision to share your brand and buy from you again.
Selecting a quality t-shirt encompasses some factors which contain fit, sizing, material, softness, and weight. A great starting point for deciding which blank t-shirt to use is to check out T-Shirt Magazine's review of some of the most common blank t-shirts for printing.
Once you narrow down your decides, it's highly recommended to order samples so you can make an informed final decision.
Step 3. Create your own t-shirt designs
Here are a few methods you can get a head start on your t-shirt business designs.
1.Find the best selling designs and niches
If you have some difficulty for t-shirt niche ideas and designs, a great start is looking at what else is popular and currently selling well. The below list will show you some of the top graphic t-shirt marketplaces. You can utilize them to search the "best sellers" and "most popular" sections to support you have a better idea of your next niche or t-shirt design.
Zazzle
Redbubble
SnorgTees
Kickstarter t-shirt campaigns
Moreover, you may also can check out Google Trends to get a sense of the topics people are currently interested in.
2. Hire a designer
Once you have an idea for some t-shirt designs, you're going to have to actually design them. If you have Adobe Photoshop or a similar program, you likely can produce some great designs by yourself. However, if you're like most people, you'll need to enlist some help. There are a lot of tools and the marketplaces you can use to find a appropriate graphic designer to help you.
Step 4. Set Up Your Online Presence
Once you have decided your target market and discovered a product niche, it's time to set up the real estate of your online store. We mentioned that the online website is one of the vital parts of selling T-shirt online. That's true since you don't have to be a computer genius or coder to set up your t-shirt online website. In fact, places like Shopify, Big Commerce, Square Online and Squarespace, Magento, all have everything you need to create a website.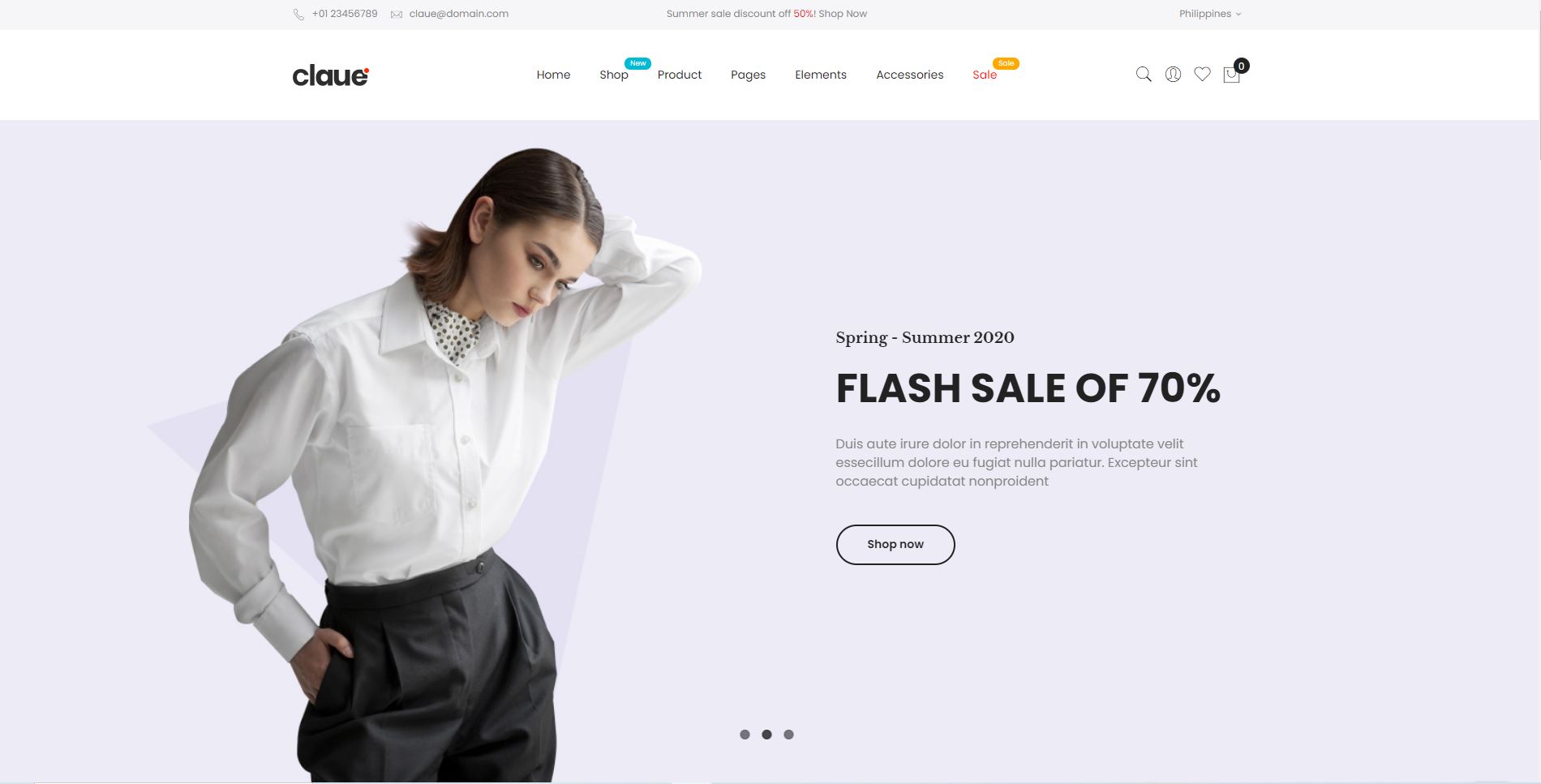 We're going to use Magento for this example, but you also check out some of the top eCommerce platforms to make an appropriate decision. Each of them comes with its own pros and cons. As a jumping-off point, check out the Free eCommerce website themes, then choose the fashion industry.
Once you create your account, hit "Store setup" in your dashboard that will guide you through crucial steps of getting your store up which are:
Storefront settings.
Currencies.
Payments.
Tax.
Shipping.
Accounting.
Step 5: Promote your business & start selling t-shirts online
You don't want to start driving traffic to the online store that has broken product images, grammar errors in product descriptions, or buttons user can't actually work. Most importantly, you need to check the checkout process – order something from your t-shirt store. Furthermore, you need to make sure that if the checkout steps clear and intuitive. Can you accept the payments? What happens once your customers complete the order? Once you have the answers to all of these questions and they don't alarm you, your online t-shirt business is ready for the grand takeoff!
Conclusion
These were the simplest steps to make money with t shirts. And even a non-techy person could use them to sell t-shirt online. As a new online t-shirt business owner, you need to seek authenticity to be one step ahead of other merchants. Besides, if you have any questions or interest in developing an eCommerce website don't hesitate to contact us. We are one of the superior multi-platform web development services and  eCommerce website themes providers in the world. Our web development agency can helps you to build an online T-shirt store by making the development cost-effective.