Top 25+ best premium Shopify themes that improve your sales and performance
Among the sea of Premium shopify themes, it can be a challenge for you to choose the best Premium shopify theme for your own store. So you need to read this blog carefully. Because in this list today, I will review Top 25+ the best premium Shopify themes that improve your sales and performance.
The first theme in this list today is Lusion. Lusion is a product of . It is known as the best Premium shopify theme. In order to fit a range of business, Lusion provides 25+ demo homepages and 28+ landing pages. Not only that, this theme also offers various cool features and unique designs. As a result, Lusion of becomes the favourite theme of anyone who wants to improve their sales and performance. One more thing that appeared on WordPress for the first time is advanced capabilities and high-end page designs. This is the first time that feature appeared on WordPress. Besides that, Mega menu allows users to set up the top menu from the framework settings in the admin panel. Another cool feature Lusion brings to users an amazing look on all types of devices, browsers and platforms.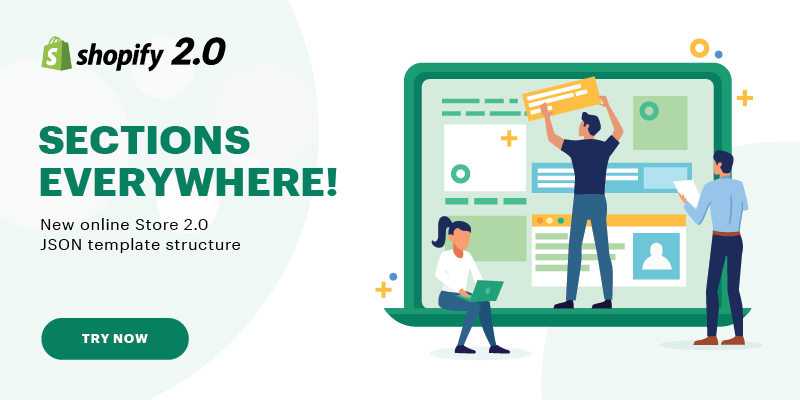 Lastest Updates! Lusion theme is now fully compatible with latest Shopify 2.0. It comes with new features and enhancements providing easier and more flexible customization options for merchants. Some new features you'll get when choosing Shopify 2.0 theme
Sections are available on every page like the Home page, product page, collection page, collection list page, cart page, etc.
App Block supports you to relocate or move Shopify apps within the template without touching the code files.
Shopify Metafields permits you to add dynamic information about your products, variants, collections, customers, orders, blogs, and many more in your store.
Collection and search filters support you to filter products and search results by availability, price, vendor (brand), color, and many more.
GemMart is a Marketplace Multipurpose Shopify Theme. This theme is designed specially for multi vendor marketplace, electronics stores, mobile phones, tablet, digital cameras accessories and gadgets. GemMart is a good pick for anyone who wants to create a unique ecommerce website like eBay, Lazada, Amazon. Not only that, multiple colors allows you to choose any colors to set for your brand. Moreover, AJAX is designed with the fastest. So customers can buy your products quickly. Furthermore, thanks to quick view features, your customers can see all the features at a glance.
Arangi theme is designed by Arrowtheme Company. This Premium shopify theme brings more than 35 eye catching demo homepages to meet the customer's requirement for all kinds of stores. Furthermore, users of Arangi have power to create their sites. In addition, thanks to MegaMenu, your products can be highlighted to draw the customer's attention. Therefore, your sale of your products will increase.
Amely is considered as an excellent template for shopping online stores. It fits many kinds of online stores such as bookstores, hi-tech stores, men's stores, clothing stores, and much more. Furthermore, as other 's themes, Amely is also fully responsive and Mobile Optimization. As a result, customers can access your shop quickly and conveniently with a great look. .
Come to 25+ stunning homepage layouts, Wokiee is suitable for the variety of online shops. Moreover, in order to meet all the customer's needs, this premium shopify theme brings to users the Header Variants and Product Filters. Additionally, by Quick view popup feature, your customers can see all the features of your products like: image, price, colors,… without reloading the page. One more specific thing about Wokiee is the loading speed. Because the score loading speed of Wokiee on the mobile phone is Medium with 78/100 and Good with 81/100 on the Laptop. Furthermore, users don't need to know about coding knowledge. However, they still are able to customize the theme as you want.
If you are seeking a Premium shopify theme. Porto is one of the Premium shopify themes you should consider. Additionally, this theme provides a lot of new features like: Powerful theme options, Super high performance. As a result, Porto has received positive ranking by customers' experience. Besides that, with low level servers, Porto's demo still works well. Moreover, Porto has a professional support team of Porto is ready to support you whenever you get troubles with this theme. This Premium shopify theme just takes you some minutes to activate. So don't miss it.
Molla is another Premium shopify theme you should consider. Firstly, this theme provides more than 30 demo concepts with niche layouts in order to suit a range of businesses. Thanks to the fast performance, Molla will help your business succeed. Within seconds, you are able to import any demo website with ease. Moreover, Molla is being updated with modern design concepts. What's more? The functions of Molla will run in all kinds of devices such as mobile phones, desktops or laptops.
Pipeline is a good ideal for a large number of online shops. In addition, thanks to the Multi-column menu, users can customize your website easily. This theme also allows optimization for large product imagery. Moreover, you are having permission to create an animated depth effect by Parallax effect.
Split is another Premium shopify theme I want to recommend for your online store. Comes with lots of cool features, Split will bring to you unforgettable experiences. Below here are Split features:
Customizable content sections on home page
Search engine optimization
Drop-down navigation support
Free theme updates
Social media icons
Mobile-friendly design
Colors theme is designed and supported by Small Victories. The first feature Colors provides to you is optimization for large images. In case you have a heavy product image on your online store, so don't worry. Because Colors theme will help your images to have stunning full size. This theme also provides product recommendations in order to show recommended products on your sites. As a result, it increases discoverability.
The next premium shopify theme here is Kodo. Kodo theme brings to users a lot of cool features such as Powerful Ajax Shop, Powerful Page Builder, and much more. In addition, this theme also provides Mobile Optimized Design. Hence, you can sell all your products even on a mobile.Furthermore, Revolution Sliders will assist you to create amazing and responsive sliders. As a result, your site becomes more eye catching.
Mobilia is a Premium shopify theme that brings to you all you need to create a beautiful online store in minutes. This theme also provides related products to highlight the products from the same collection of your site. Therefore, the customers can continue to buy your products. Additionally, by quick buy feature, customers can add items into their cart without leaving the current page.
Universe is An elegant multi-purpose Shopify theme. This theme is designed to meet all your requirements. Come with Advanced Shopify Sections, Universe will build and arrange your site super-fast and edit the elements with ease. Moreover, users are able to experience amazing e-commerce even on mobile.
Foodly will help you build a stunning online shop as you wish. This theme is designed for a Shopify grocery shop. In order to install this theme, you just use 1 click of your mouse.
Using this theme, you are able to highlight sales, discounts, and featured products with special promotional tiles. Moreover, customers can see closer your image products by Product image zoom feature. 1 more thing is thanks to Multiple home page videos, your site can tell your story on your own home page.
Icon is another Premium shopify theme that you should keep in your mind. Below are specific features of Icon theme:
Sticky navigation
Slideshow
Multi-column menu
Optimized for large images
Product quick view
Parallax effect
If your website has a large amount of goods and categories, Ella is the best pick for you. By Homepage Block, your site will attract more customers thanks to a nice and neat displaying that is easy to find the hottest products. The layout will mix and match in order to show up a huge number of products and categories.
Basel is a Multipurpose Ecommerce Shopify Theme. This theme will bring to your site minimal style but professional. Basel fits any kind of stores such as cloth, electronics, furniture, accessories, flowers or any other.Thanks to the Drag & Drop page builder and premium sliders and Shopify, users are allowed to create a stunning store. Moreover, your site will look perfect on any screens.
Atlantic offers Pickup availability features. This feature allows your site to show where your products are available for pickup on the product page. Therefore, the local shoppers can be attracted. Furthermore, by Modular-style home page, users can show their brand and product content.
If you are looking for a Premium shopify theme that is suitable for your online shop. So Galleria may be a good choice for you. This theme provides a collection of filtering in the sidebar. As a result, users have a variety of options to custom their site such as: brand, type,…
Shella is one of the themes that has the fastest loading with the score of 89/100. Comes with lots of stunning homepages. Its homepages meet the requirements of a range of businesses such as plants, pasta, wines, cakes, christmas,…Not only that, Shella also offers multi currency to support your selling.
Fastest is a Shopify minimal theme. By lots of specific features, Fatest will help to boost your sale of your shop. This theme has an excellent conversion rate with 4.32%. Moreover, this Premium shopify theme also supports multi languages.
The next Premium shopify theme I want to recommend you is Editorial. This theme provides two collection page options. This feature allows you to show collections in either a grid-style or list layout. Moreover, thanks to Multiple home page videos feature, you have a permission to tell your story up to 5 videos on your site.
Trademark provides your website Predictive search feature. This feature will show live search results and quick links for these products and blog posts. Besides that, by sharing your customers' comments and quotes feature, you will promote your products. Moreover, your site will have a great look on all kinds of devices such as: mobile phones, tablets, laptops…
Comes with lots of clean and beautiful homepages, Palo Alto will bring new breath to your site. Other highlight features of Palo Alto:
Optimized for large images
Customer testimonials
Quick buy
Multi-level menu
Search-focused menu
Pickup availability
Narrative is a good ideal for anyone who is seeking the premium shopify theme. This theme is designed special for online shops with a single product or a small number of products. Using this theme, users are able to customize content sections on their homepage as you wish.
This theme comes with the collection of unlimited colors, so you have a variety of colors to set up for your site. Moreover, Marketing popup will show for your customers the fullscreen promotional messages. In addition, your latest sale, promotion, or discount will appear at the top of your store's home page thanks to the promotional banner.
Flow may be a Premium Shopify theme you are seeking. By a unique product grid, your products can highlight when your customers hover over them. This theme is also SEO friendly. Thus, your site will get high rank on the Search engine optimization.