Shopify forum app: Top 5 best apps to promote your brand, products, services.
In fact, customers will be more inclined to trust acquaintances or previous shoppers than what your store recommends. Nonetheless, that doesn't rule out the possibility of having any influence over your communications. If you're running a Shopify online store and want to promote your brand, you should ask the Shopify forum app for help. When using this app, shop owners can easily create a private forum where buyers chat and discuss with each other about your business. From that, you will know what customers are saying about you and will take appropriate measures against negative comments. With these reasons above, today, Arrowtheme will review Top 5 best Shopify forum apps for enhancing your brand as well as items with ease. Let's explore right now!
Top 5 awesome Shopify forum app for online stores
With any e-commerces seeking a wonderful Shopify forum app, we highly suggest "Xenforum" as the best option in our list. To begin, thanks to "Xenforum", you can generate a special forum for your website while enabling your clients to freely express their views. Besides, this app lets you build a community around your brand, catch customer interests, resolve customer issues, etc with ease. What's more, "Xenforum" makes it simple for you to set up a discussion board on your Shopify online store. Best of all, you have freedom to make changes to everything in your forum. Some of them are: the show, color, menu, add more CSS and JS files and so on.
Highlight features of Xenforum:
Offer you the ability to create new topics and update existing ones
Assist you in your content quest
Allow you to freely post image and insert into posts
Support SEO optimization and it's very friendly with search engines.
If you're looking for an outstanding Shopify forum app to promote your brand, products, services, don't ignore "Community Builder". In fact, this app is an easy yet extremely efficient way to increase your brand awareness. This is thanks to leveraging the power of community through the use of a Facebook Group, which functions similarly to a forum. Besides, you can use this app to engage with your audiences in the best ways you've never seen before. Hence, it will help you advertise products and deals as well as receive your valuable item's feedback. Not only that, "Community Builder" also runs as an effective survey tool. Following that, you are able to easily conduct consumer research and collect survey responses.
Awesome features of Community Builder:
Once customers purchase products, create a Facebook group for your business and encourage them to join
Customers aren't required to register your forum
Very simple to set up and master it
Highly compatible and work well on every type of modern device.
Coming to another outstanding app you should install for your Shopify online store named "Shopicial". First and foremost, this Shopify forum app helps customers share their feelings and experiences while engaging with your brand or using your items. Then, it accomplishes this by establishing a private social network on your website, complete with a forum at its heart. Besides, you can establish news areas, forums for client's support, product pre-sales Q&A, and community conversations on your website using the app as the centerpiece of your social media efforts. Best of all, "Shopicial" also allows your store to enhance client retention, decrease churn, and build the loyal customer's network with ease.
Highlight features of Shopicial:
Build a social network for your e-commerce website
Show the forum for customers with paying to use it
Allow to freely customize the appearance of the forum.
Let's take a look at "Chatigy Forum" and your website will have a stunning form grabbing customer's attention shortly. To begin, with a powerful chat engine, this wonderful Shopify forum app may help convert your website into a community center for your brand. Besides, when entering your site, customers will be able to interact with one another in real time. Not only that, they can also easily communicate with each other through forums that may be added to each of your store's pages. From these, you'll know what customers are discussing about you as well as your business. Best of all, this app allows you to join in those discussions. As a result, you can easily turn bad feedback into positive feedback and attract clients in creative ways.
Outstanding features of Chatigy Forum:
Easily add extra social components to your website
Build a great forum where customers can chat and discuss with each other
Convert bad feedback into positive brand interactions
Edit the look to fit your business's brand.
There is no denying the correspondence of "Champ Forum" with Shopify online stores that want to promote brands and products. First of all, this Shopify forum app makes it very easy to add a forum to your Shopify store. Then, with only some simple steps, you can develop not only an online community, but also a base supported, and loyalty program for your brand. Besides, "Champ Forum" is the ideal solution if you want to create a top-tier customer-only area to incentivize them to stay loyal to you. What's more, its installation is a breeze and only takes a few seconds. Additionally, as soon as setting up this app, it will host the forum on your own domain rather than on a third-party website. Therefore, it will help your site have the opportunity to appear on the first results on search engines.
Awesome features of Champ Forum:
Only allow selected people access to specified forum on your store
Assemble a team of moderators to assist you in managing the social features of your website
The forum is easily set up and hosted on your own domain
It can be applied to any aspect of the sales process. 
The final line
Above is the top best Shopify forum app you should know to integrate for your online store with the aim of to promoting your brand and products well.
In addition, Arrowtheme also comes with Shopify packages, which come in handy in case you're new to this platform. From that, you may quickly establish and develop your ecommerce store with minimal work and resources. For more information, our Back-end and Front-end Updates Services are included in our sale program, and our Shopify experts will upgrade your ecommerce website's features and versions.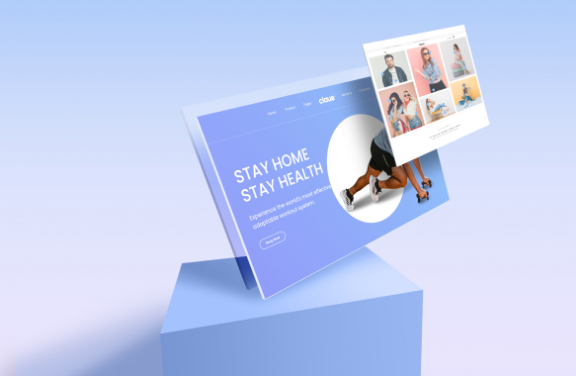 Also, don't ignore Custom Shopify Website Development services if you have any specific requirements for developing your store. Whatever your needs are, our Shopify solutions will provide you with the finest solution. Best of all, coming to our packages at this time, you can gain the appealing deal that will save you up to 30% on all Shopify services. Please CONTACT US to get a free consultancy right away!