Top 30 price comparison sites and apps to get the best deals
Price comparison websites and apps work like search engines, permits users to filter products and gather relevant information such as product prices, functions, reviews, shipping and delivery options, and other criteria. So, what are the best price comparison sites that you can count on? You'll find the answer in our next parts of this post, which will be divided into 20 best websites and 10 best apps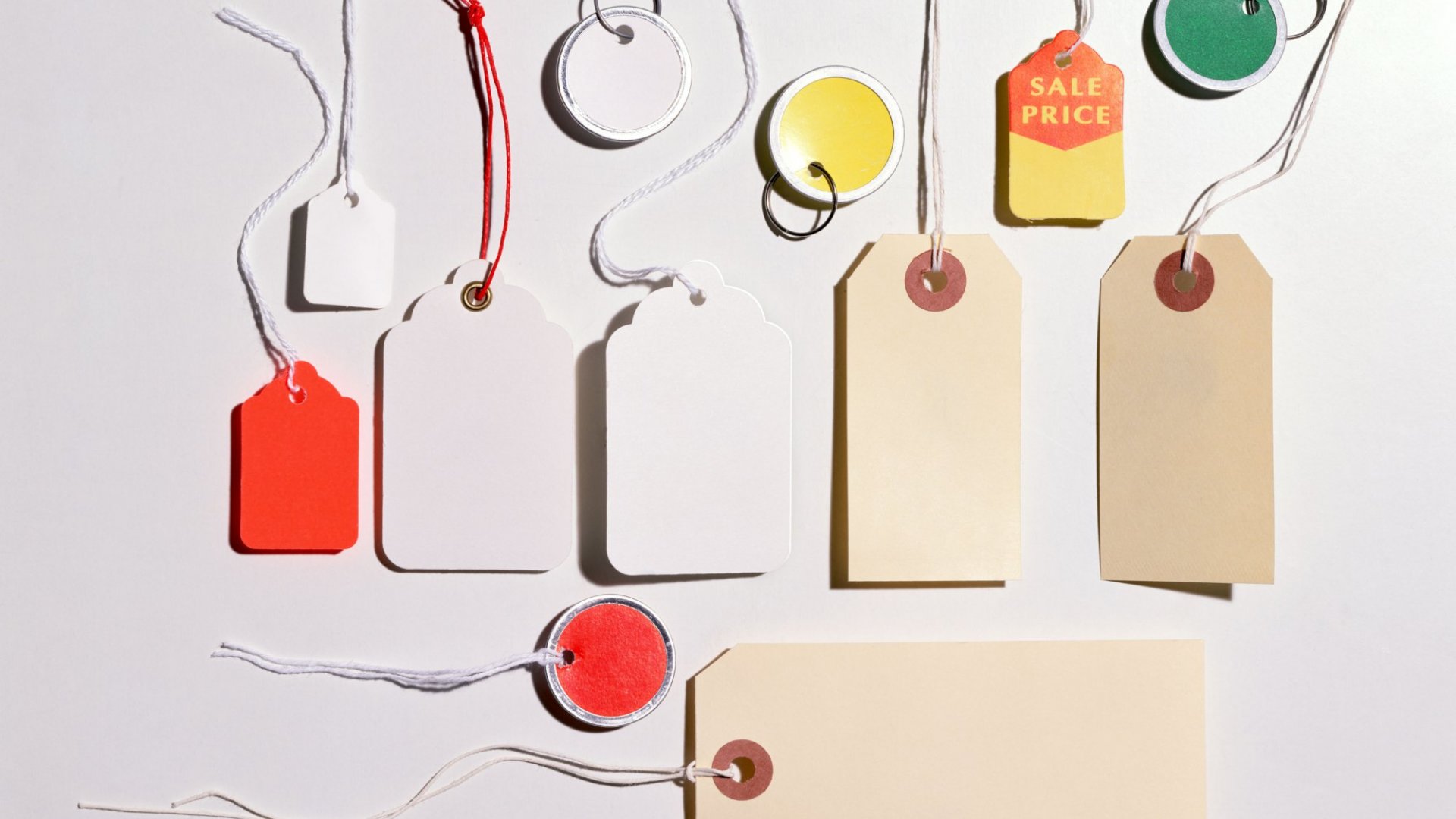 When it comes to online shopping, up to 82% of customers conduct online research before purchasing a product. According to a recent report by Market Track, 81% of consumers do online price comparisons in 17 categories before buying in a brick-and-mortar location. Before jumping into the final purchase decision, customers tend to visit at least 3 websites on average. As a rule of thumb, the more money they plan to spend on an item, the longer time they will search for the best deals online.
How do Price Comparison sites Help Retailers?
Price comparison websites do a great job supporting consumers find good deals, but they can they also be a helpful tool for businesses and retailers. A few advantages that the retailers enjoy – thanks the price comparison including:
1. Verifying the Popularity of Your Product
When you believe your brand or good has become popular in the market, it's great time for you to check out different price comparison websites. You must find out whether your brand or product is available on these price comparison sites or not.
If your business isn't present on price comparison sites, but your competitors are, that means that your pricing model isn't market competitive. Therefore, you need to find out what brand is selling goods similar to yours and at what price. After that, you can provide a better deal than your competitors and improve your brand's visibility by getting listed on different price comparison website.
2. Close to Competition
With so many new business popping up each day, it is difficult to keep track of who's rapidly climbing the ranks within your industry. Therefore, with the support of price comparison sites, you can discover new competitors easily.
It would be wise to compare yourself with your competitors before your consumers do it. Moreover, it helps you to tracking what variations of promotional offers the competition are coming up with. By seeing what type of pricing works well for popular competitors, you'll better understand how to price products on your online store and what competitors are providing at lower prices.
3. Targeting Budget-Conscious Consumers
Keep in mind that these budget-freaks are out there to get their hands on the best deals available online. Therefore, they'll use different price comparison site to identify the prices before placing their order.
You must analyze the working mechanism of different price comparison sites before you alter your pricing model to attract a budget-conscious customers
Top Best price comparison websites
1. Shopzilla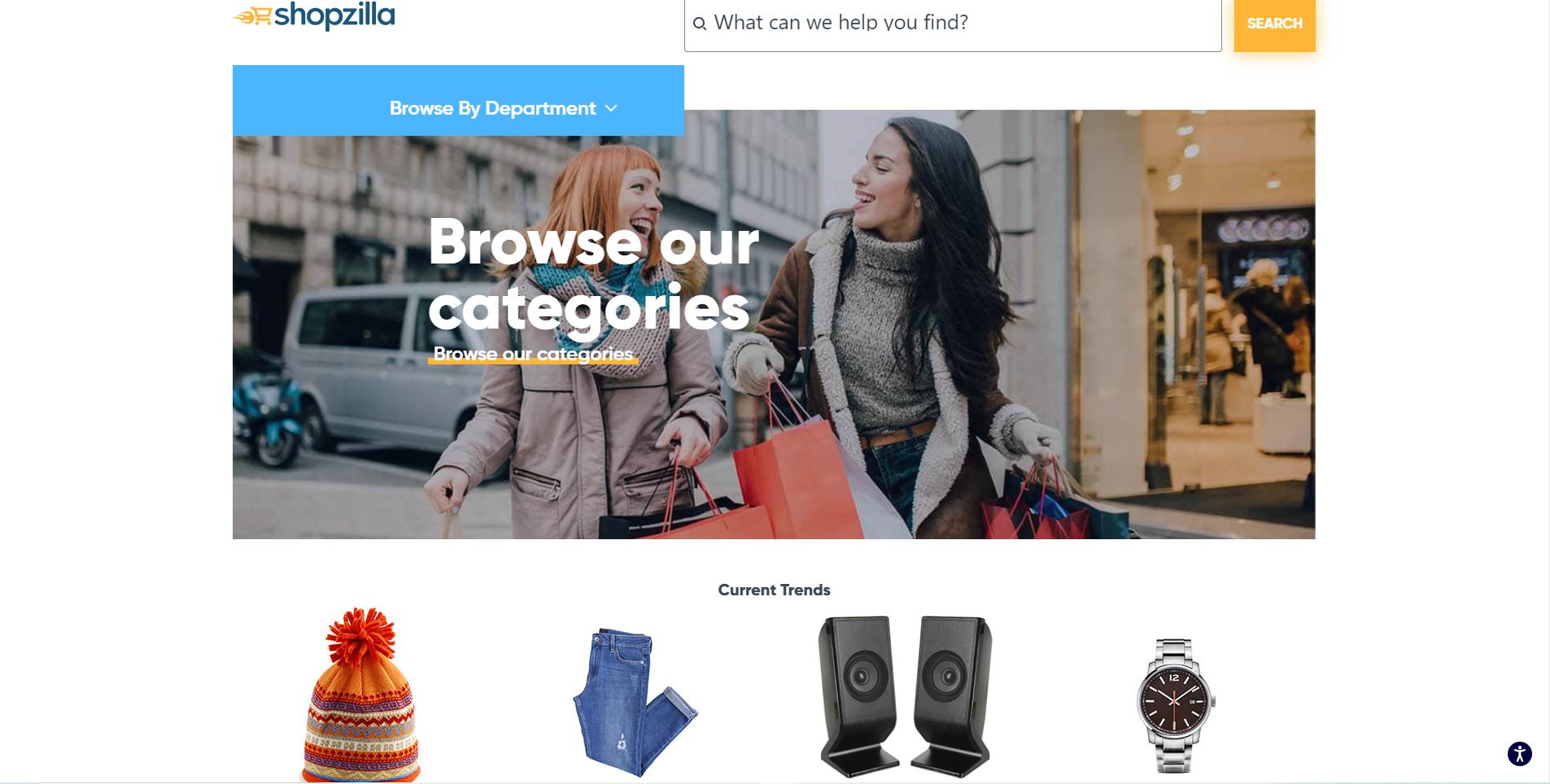 With millions of monthly users and a pedigree dating back to 1996, Shopzilla is one of the best solution for both users and merchants to look for some extra sales. This comparison site lists tens of millions of items, so the selection is wide but competition might be tough. However, Shopzilla is a Connexity company, so you get access to its full advertising network.
2. Shopping.com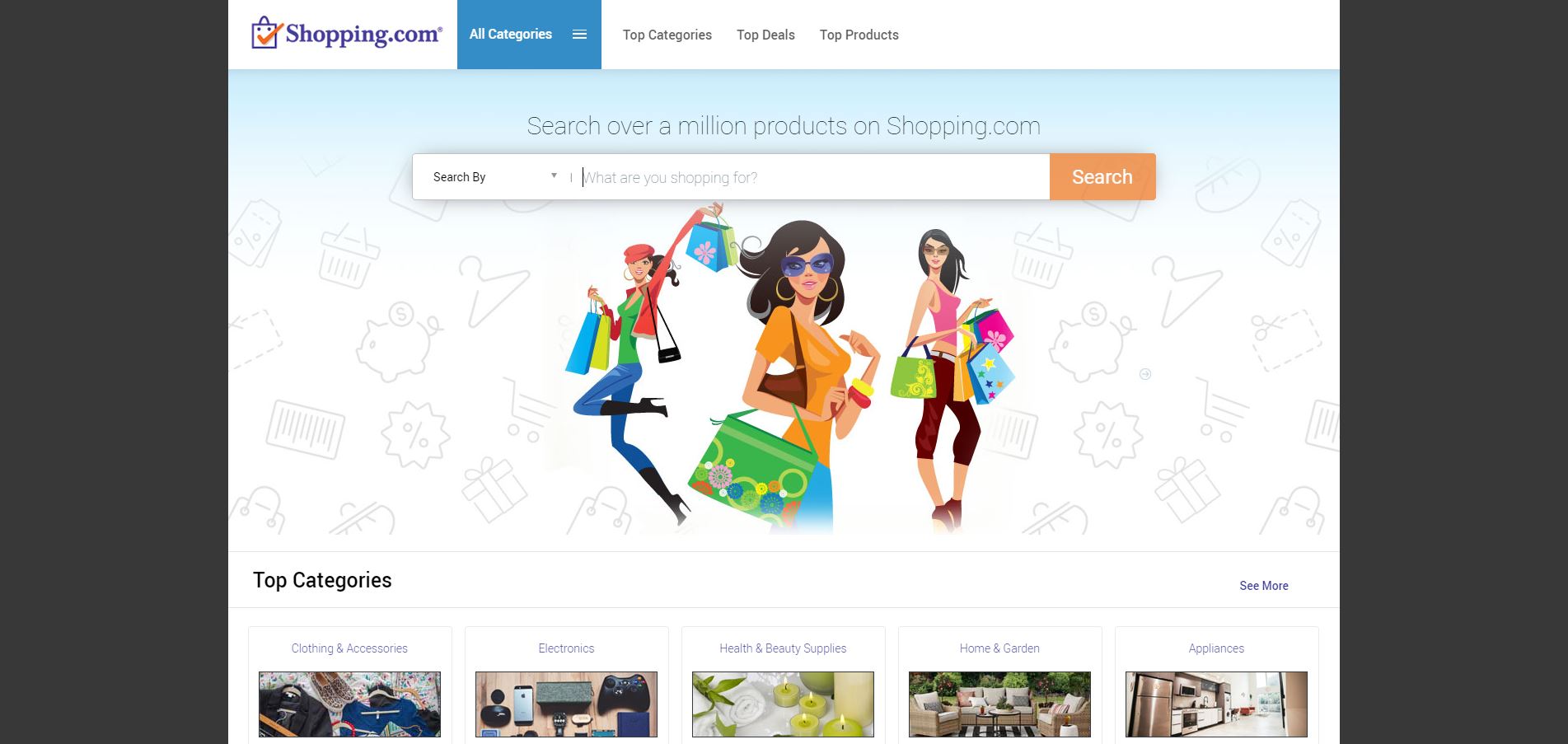 Shopping.com is part of eBay and another great channel for putting your items in front of prospective customers. This price comparison website also provides version for France, Germany, the U.K., and Italy.
3. Google Shopping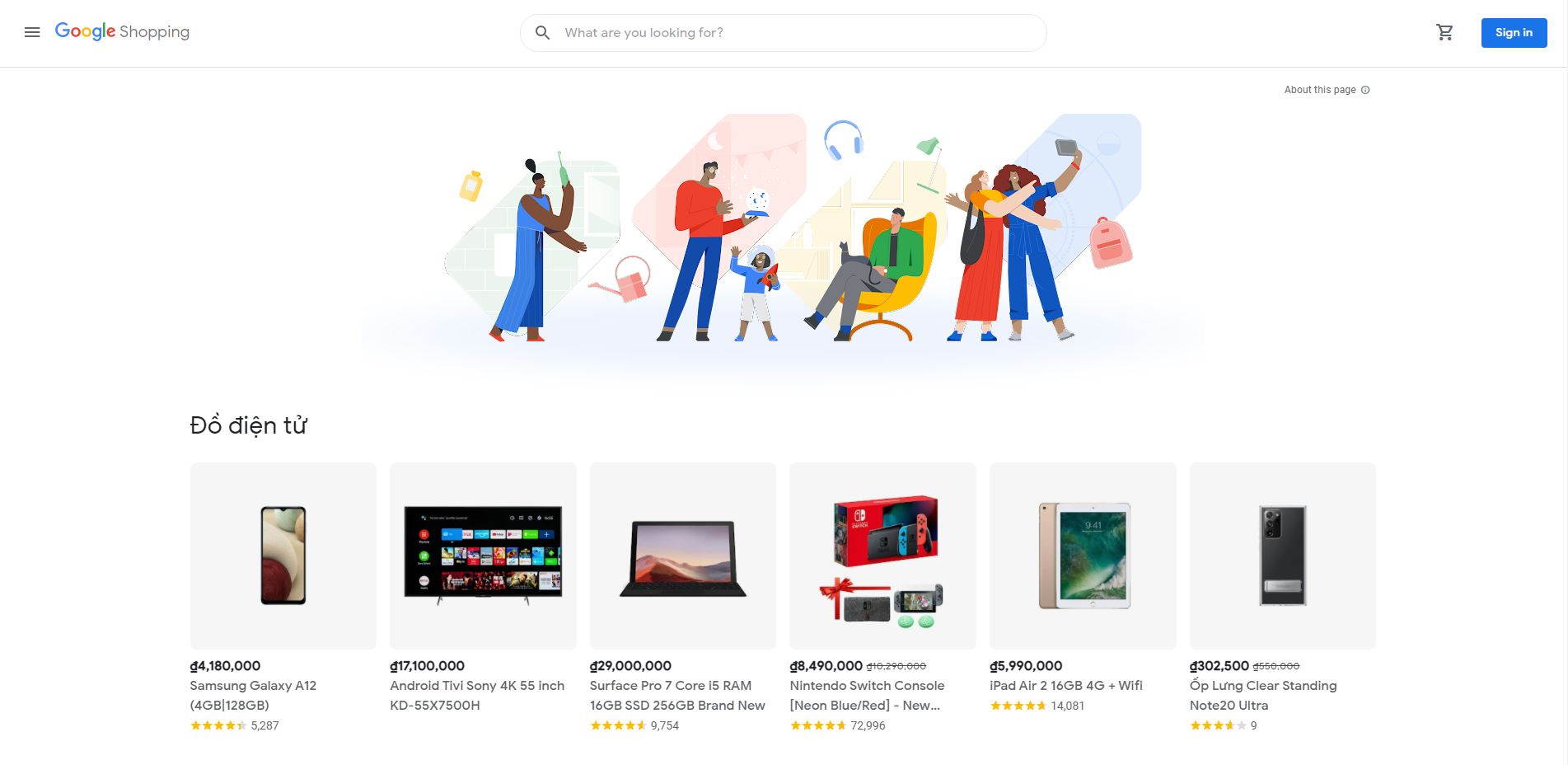 Google Shopping is one of the largest price comparison site available to online customers. The items available on Google Shopping are also visible on standard Google search results. Google Shopping is also integrated with Google Ads – one of the best pay-per-click platforms. Moreover, Google Shopping enables customers to sort products according to the best prices and according to the retailers. The results also contain product descriptions, product reviews, and various images of the product(s) which supports you make an informed decision.
4. Pricepirates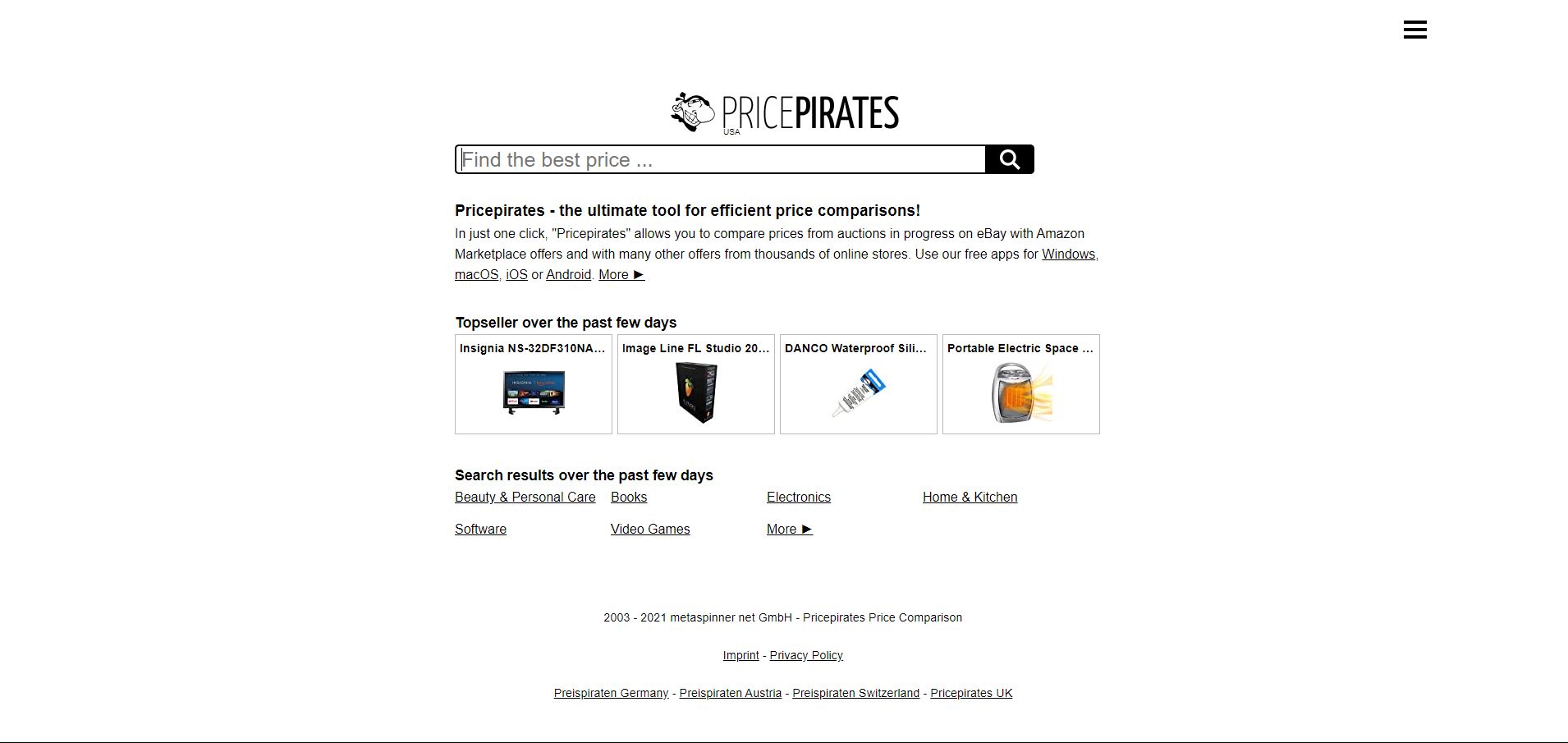 Germany-based price comparison apps Pricepirates also provides versions for the U.S., Austria, Switzerland, and the U.K. With this tool, customers can scan top retailers and products by category or enter a specific search query for the products they're interested in. Results are typically from eBay or Amazon. Also, pricepirates also support mobile apps for iOS and Android.
5. PriceGrabber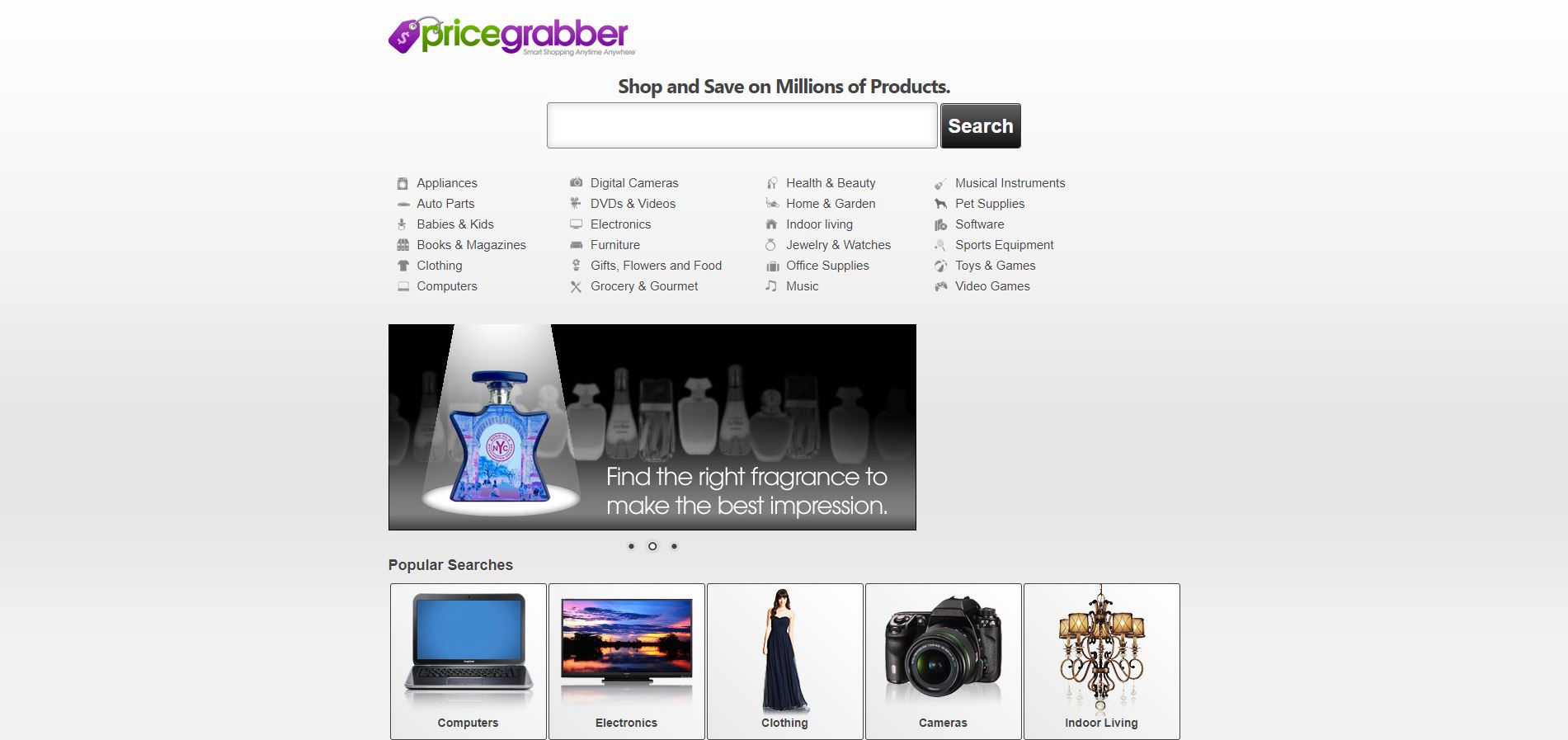 PriceGrabber price comparison site is owned by Connexity. Listing your products on this platform enables you to access to Connexity's retail performance marketing network. Besides, it also provides hands-on help with campaign setup and maintenance. Moreover, you don't asked the long-term contracts or sign-up fees, so you can pull a product at any time if it's not creating any revenue. Remember that when list your products on PriceGrabber, you'll also be listed on Yahoo Shopping, which is a great bonus.
6. Pronto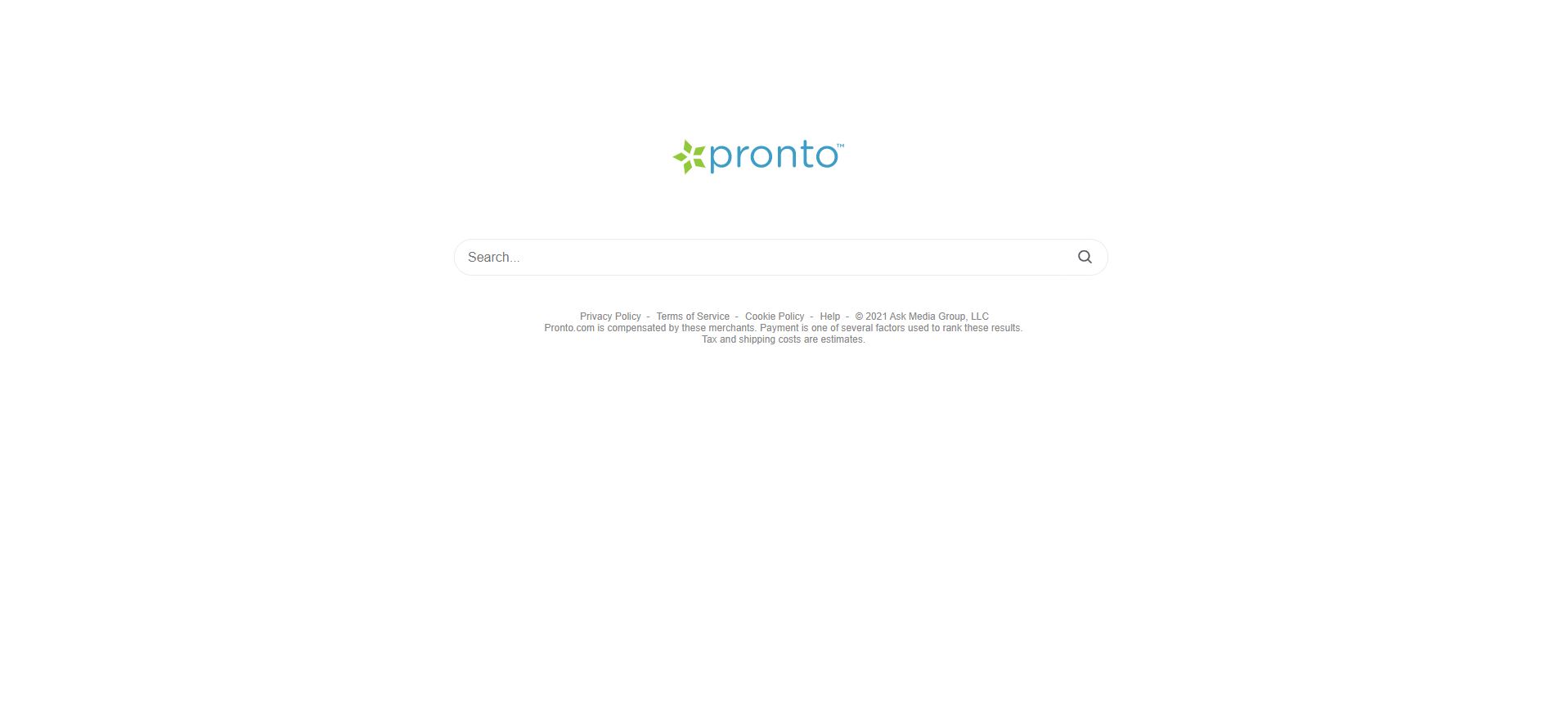 Pronto certainly merits consideration for any retailer's CSE campaigns. Also, it allows online shoppers to find the best prices, set price alerts and search through countless deals on their price comparison search engine.
7. Become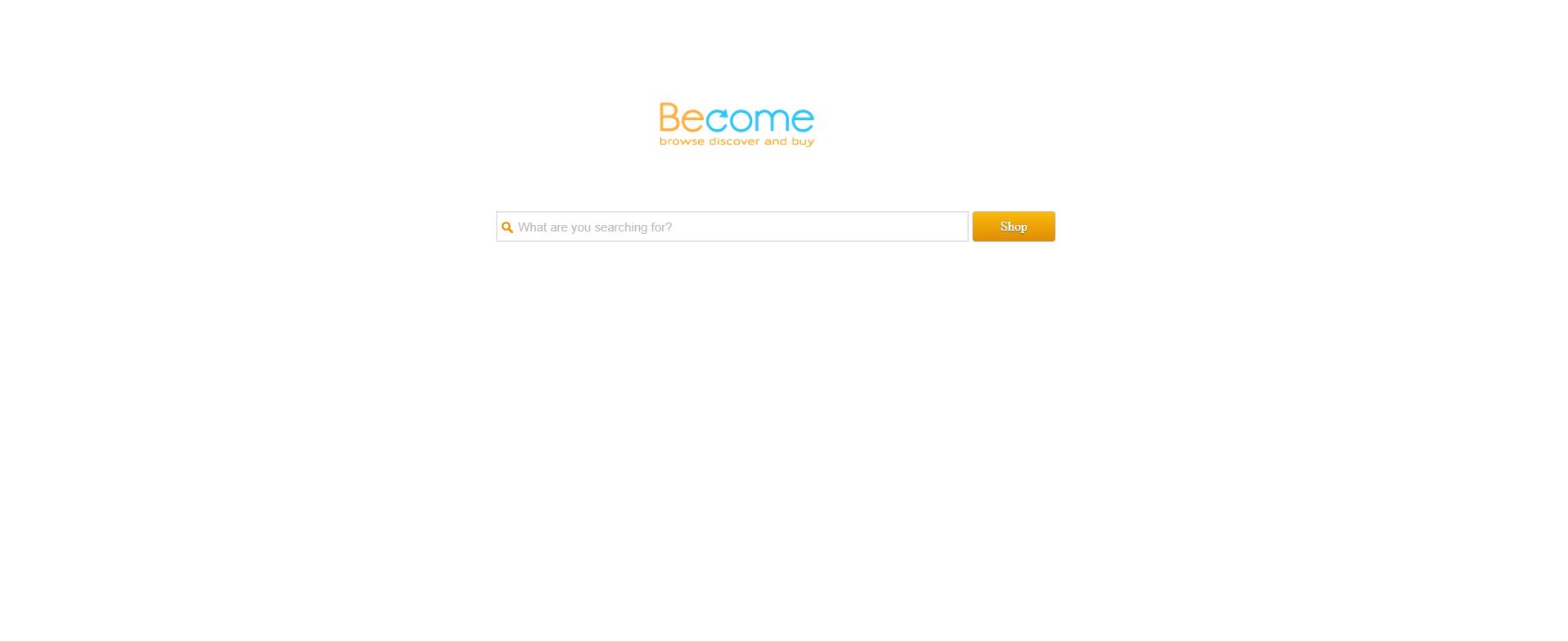 Become.com was released in 2004. It provides shoppers the option to compare in categories such as clothing, accessories, tech, computers and electronics. The search-bar permits the user get fairly close to their initial desired search. Moreover, the website is nicely presented and the comparison list showcase on one page. A great website overall though, with user-friendly navigability and design
8. ShopSavvy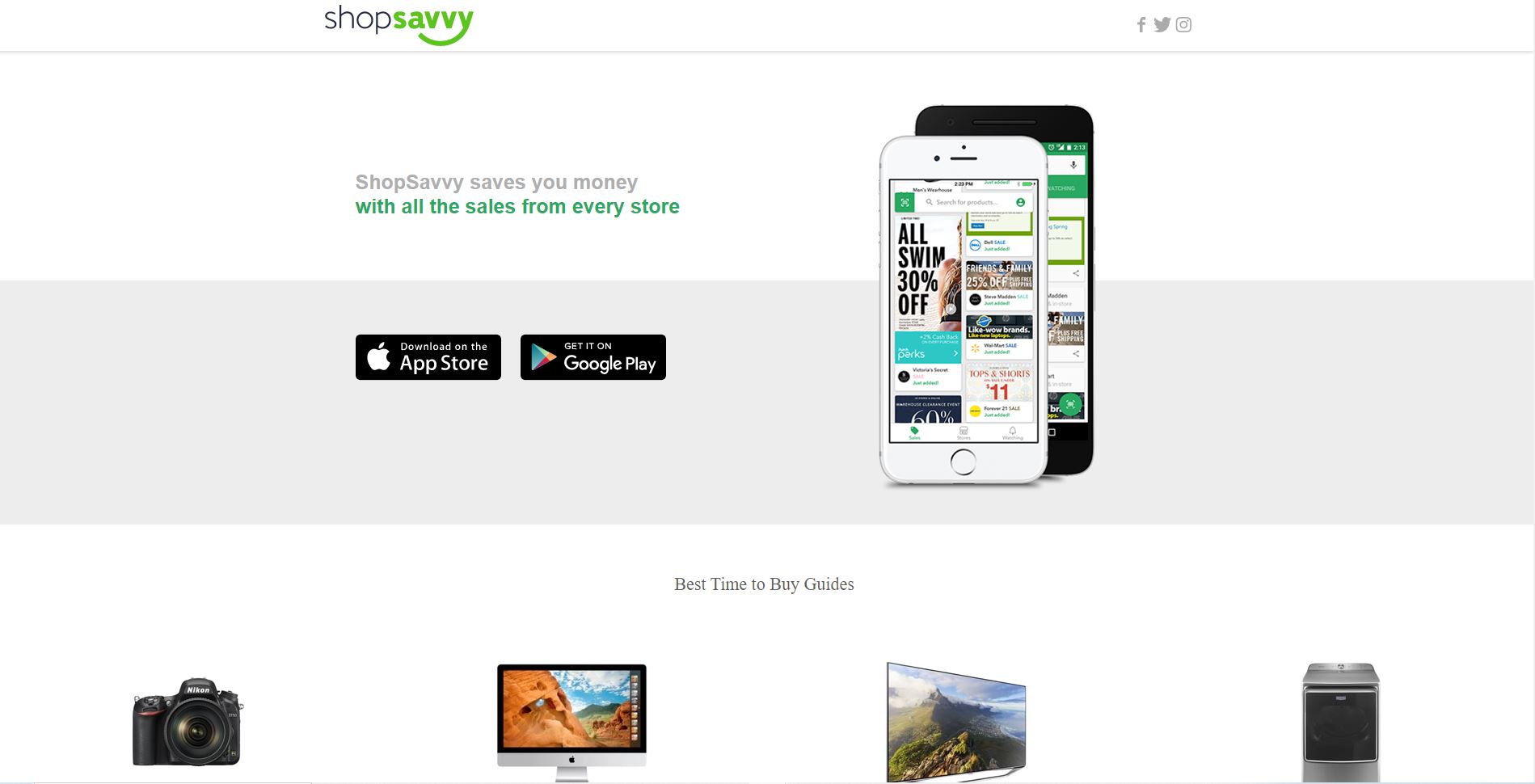 ShopSavvy is one of the best apps for price comparison on your phone. Customers can either search a keyword or UPC code or scan bar codes. Besides, this app allows you to show product prices for the same or similar products online or at other local retailers. It can also show customers which online store have the most units in stock, and functions a price match tool to assist them to have the best deal without seeking out the products elsewhere.
9. PriceBlink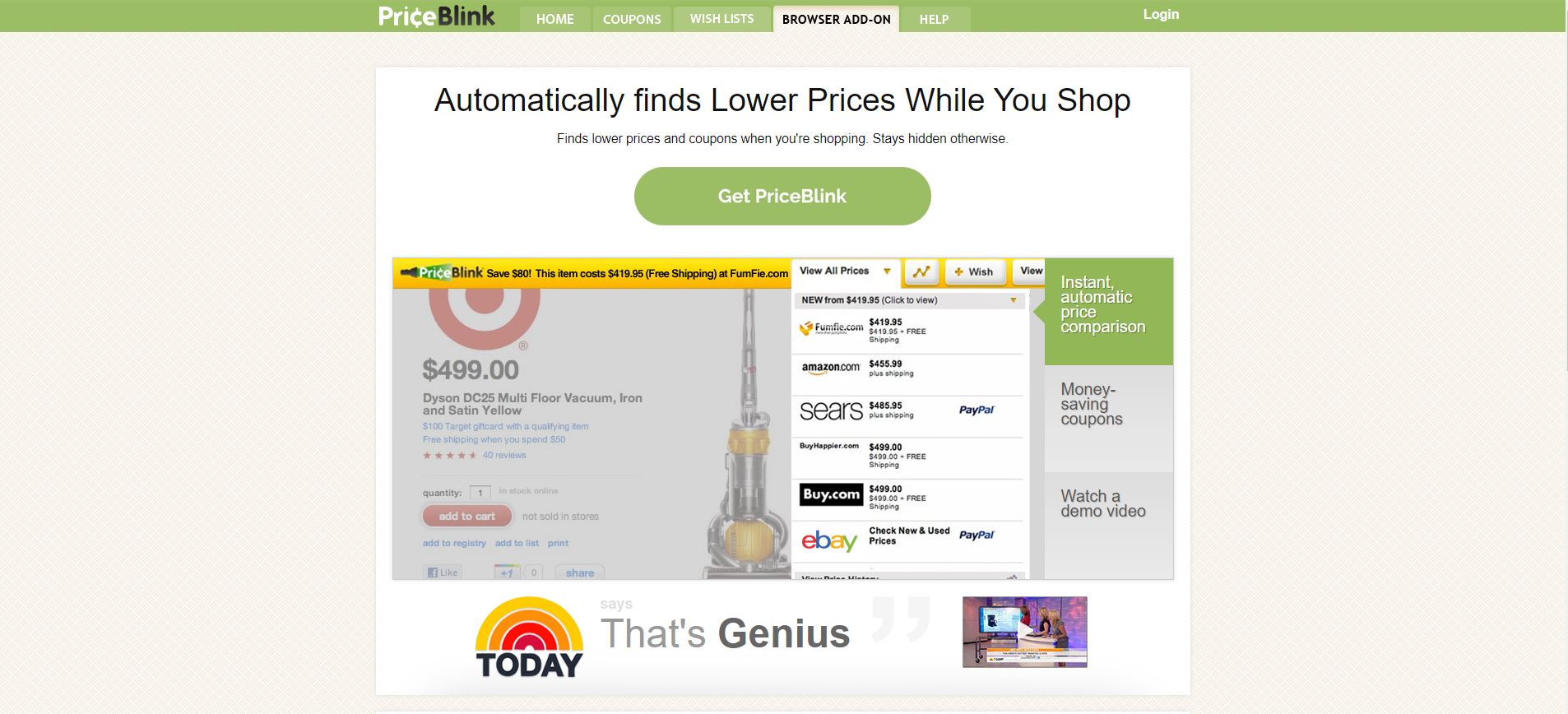 PriceBlink is a price alert service, rather than a comparison tool. You simply download this app onto your browser as an add on. However, rather than going into a website, this app will compare prices from other online store when you are shopping. If you are on BestBuy, for example, it will automatically offers you with options across other website. This app certainly supports you to compare as you go.
10. CamelCamelCamel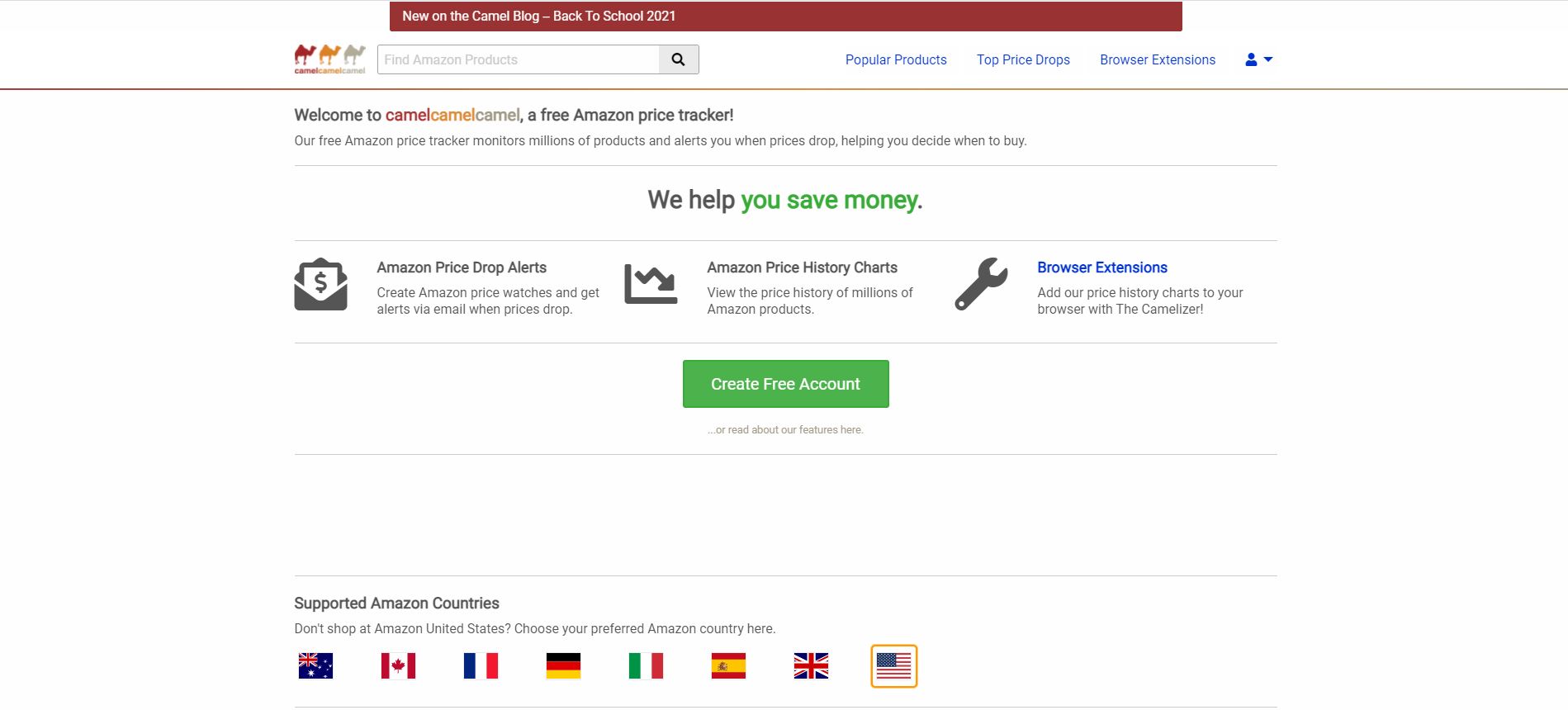 CamelCamelCamel, is a well owned by Amazon Price Tracker Site. With this app, your shoppers just need to set up an account by logging in through Facebook or by email. Once set up, shoppers can look through nifty deals. Moreover, this site provide customers the historical prices of items as well as the current list price.
11. Kelkoo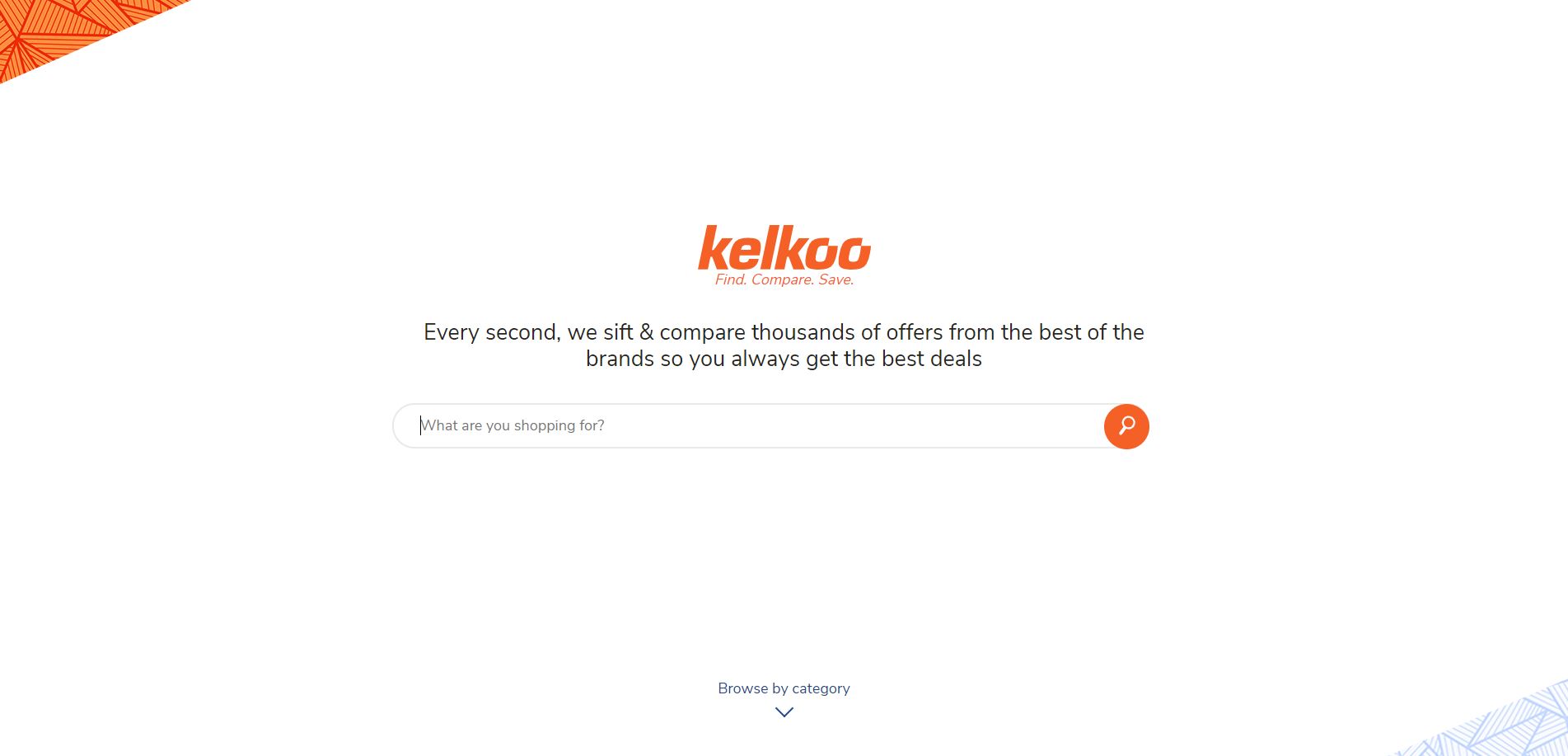 Another great price comparison website that will save you money is Kelkoo. The main search bar provides you a search across a wide range of categories such as fashion, electronics, phones and clothing. There is also some deep categorization between pages too to make the customers journey more convenient and simple
12. PayLessDeal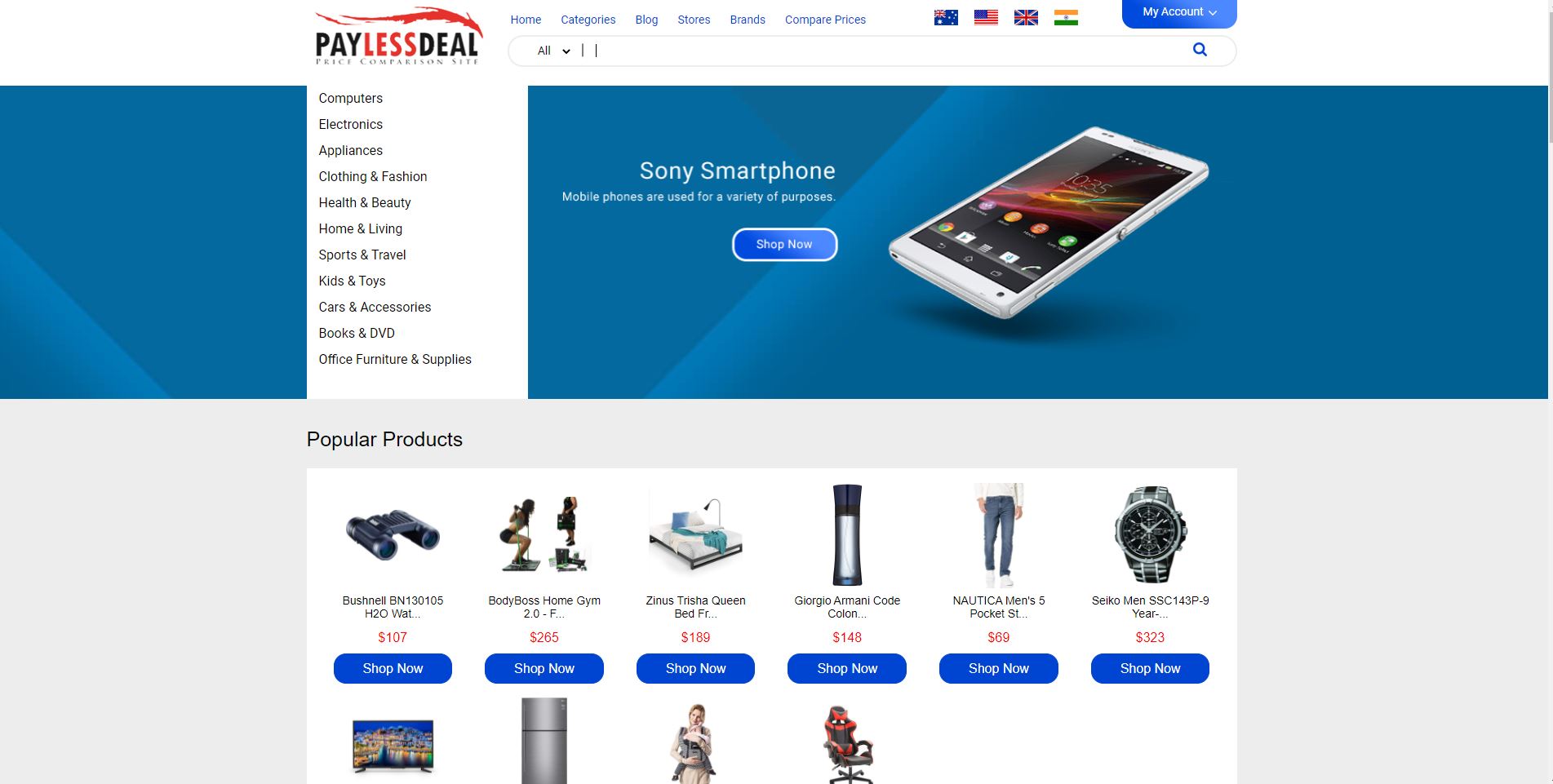 PayLessDeal is one of Australia's best price comparison sites. The website provides users to get their hands on great deals from a wide range of goods. Moreover, it's another great solution for drop shippers who are looking forward to scaling their business. Also, those who want to perform product research can easily find an arsenal of items that local businessmen are selling on this platform
13. GetPrice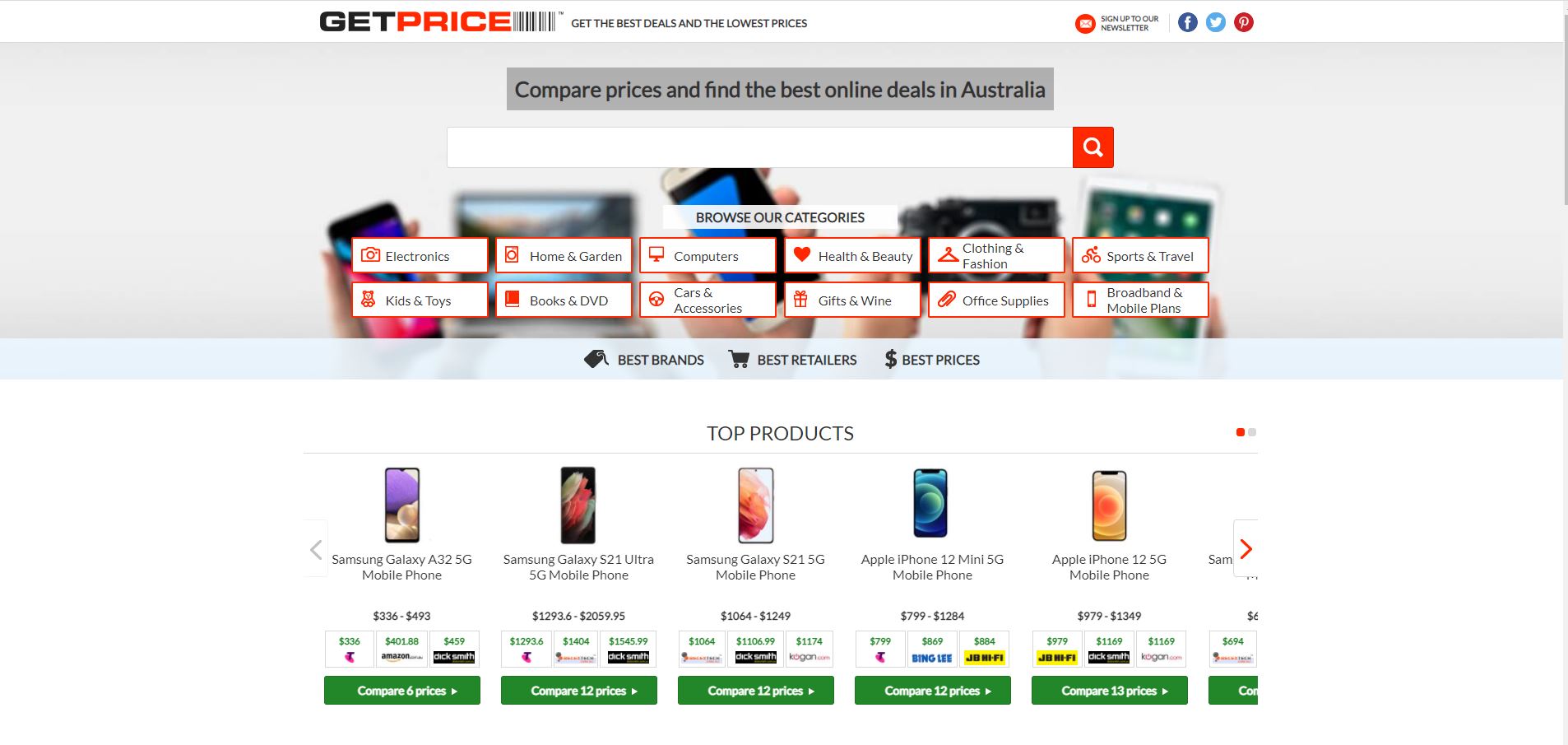 Another great price comparison website, GetPrice support users to compare different good prices in popular niches such as electronics, fashion, books, etc. Moreover, the site lists products and their prices for different Australian cities like Sydney, Melbourne, Perth, etc. Australian retailers can stay competitive by monitoring the promotions and prices being provided by other local businesses within their niche.
14. Shop Wiki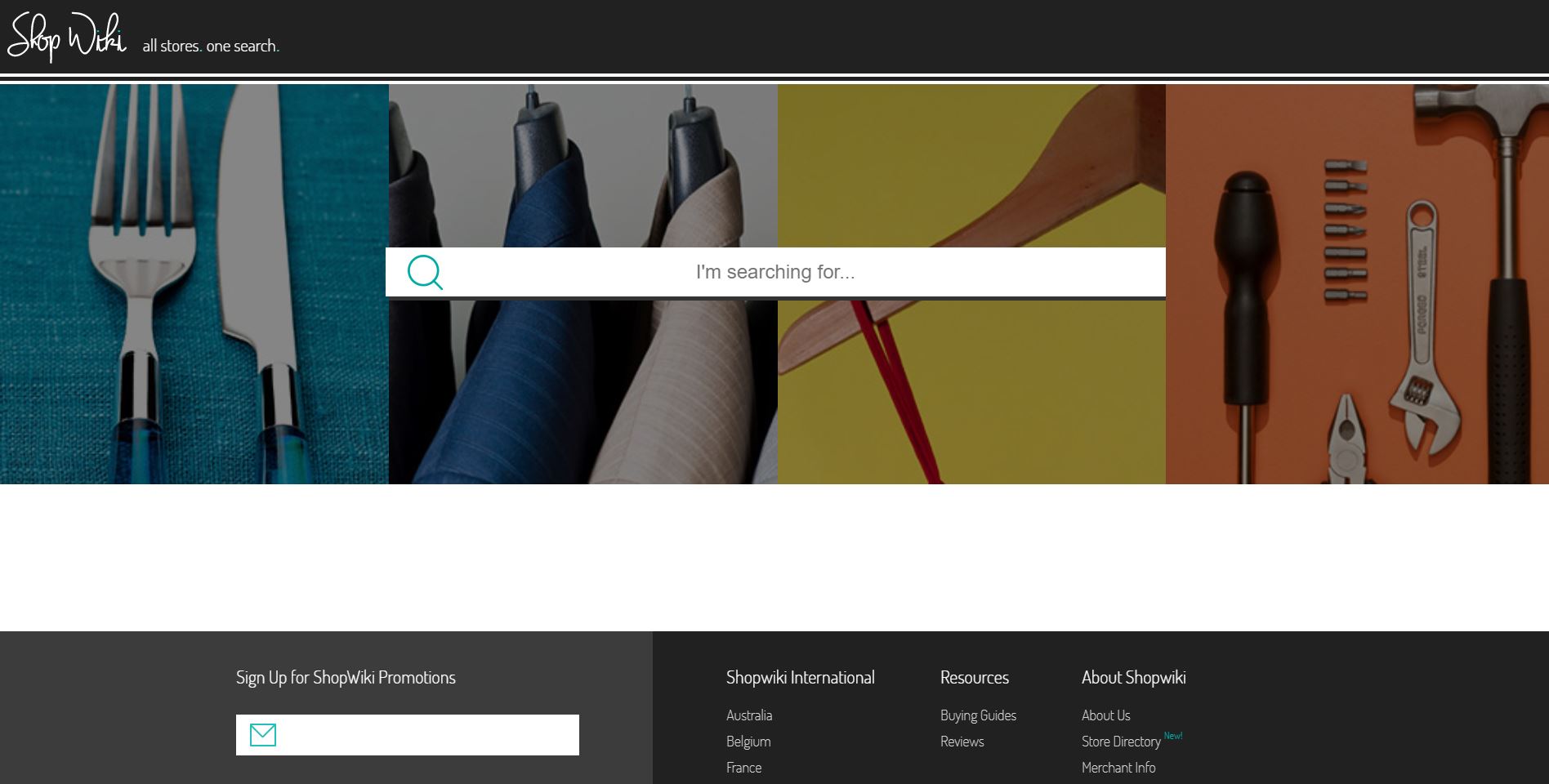 Shop Wiki is a great price comparison app that pulls data from thousands of different website. You can compare prices from all major vendors like Amazon, Groupon, Target,..etc.. Besides, it comes with a fairly trimmed-down interface; you just search for a product on the platform, and it will show you the data for it. You also are provided with a bunch of different filters for tracking the price or for choosing specific merchants.
15. BizRate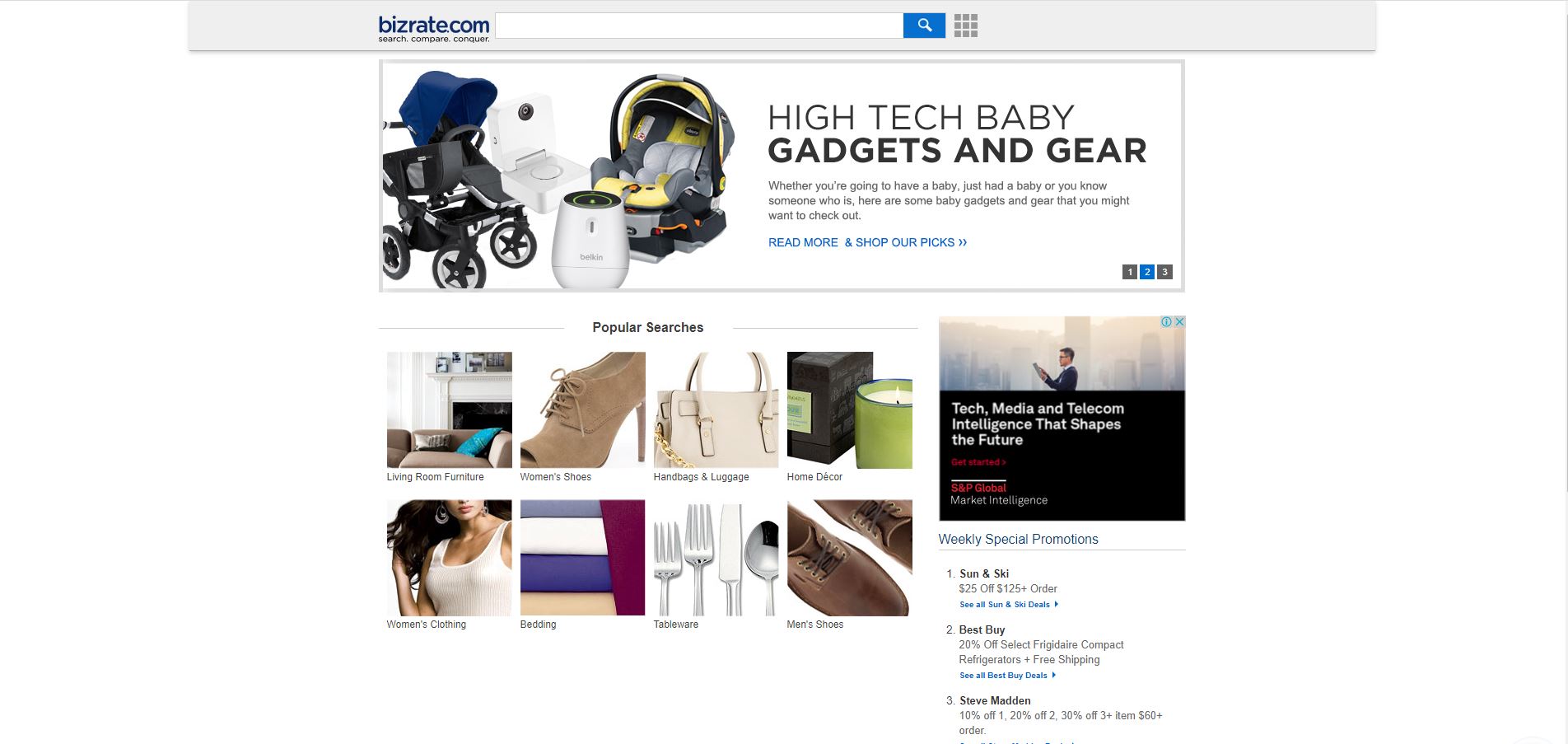 This website supports a variety of product deals. When it comes to the best price comparison shopping website, BizRate is right there in the top bracket, mainly because of its user-friendly interface. Moreover, it stands out due to its funtions like links for downloading PDF user manuals. In addition to showing the prices or product comparisons, Bizrate also enables its users to set price alerts for the items that interest them.
16. NexTag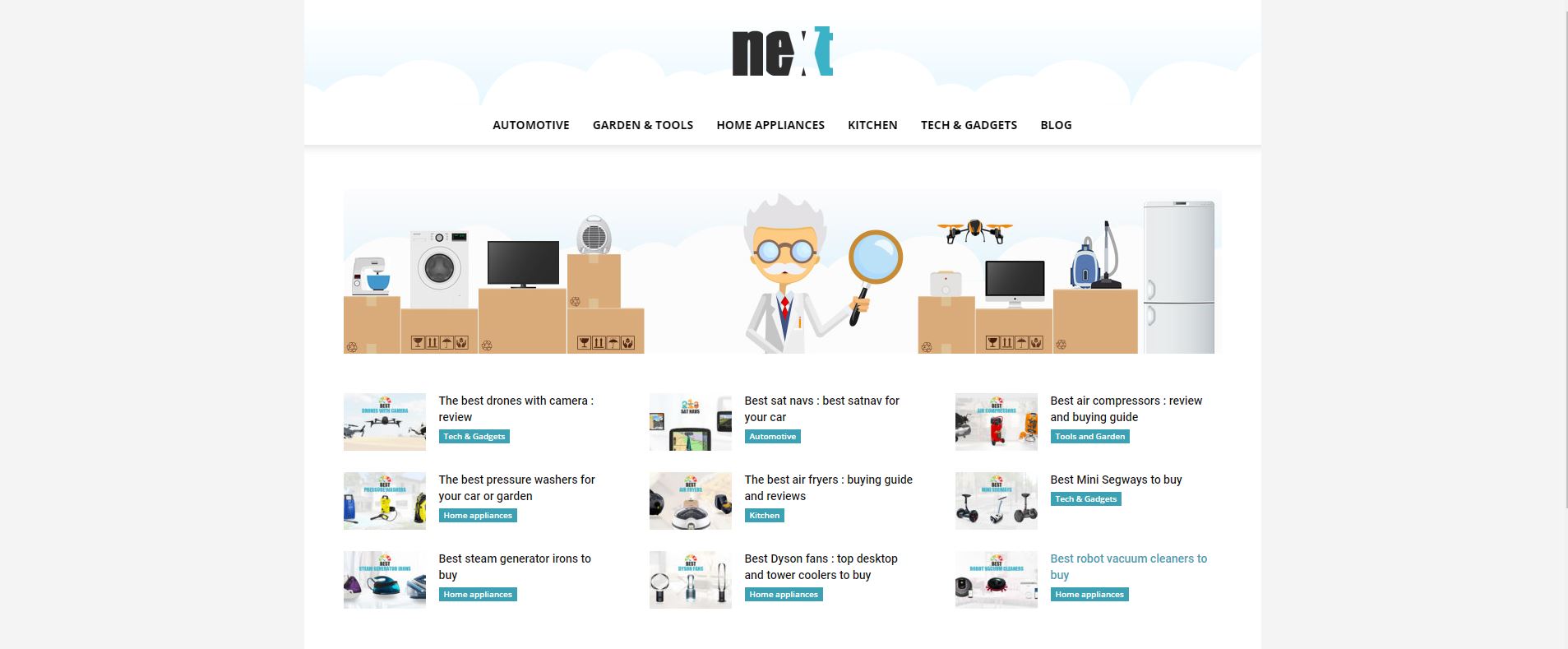 Nextag is one of the oldest price comparison websites which attracts huge web traffic. It enables the users to set price alerts, compare different retailers, search for similar goods, and much more. With this tool, the user can easily find the best deals from ecommerce business giants like Amazon or eBay.
17. Idealo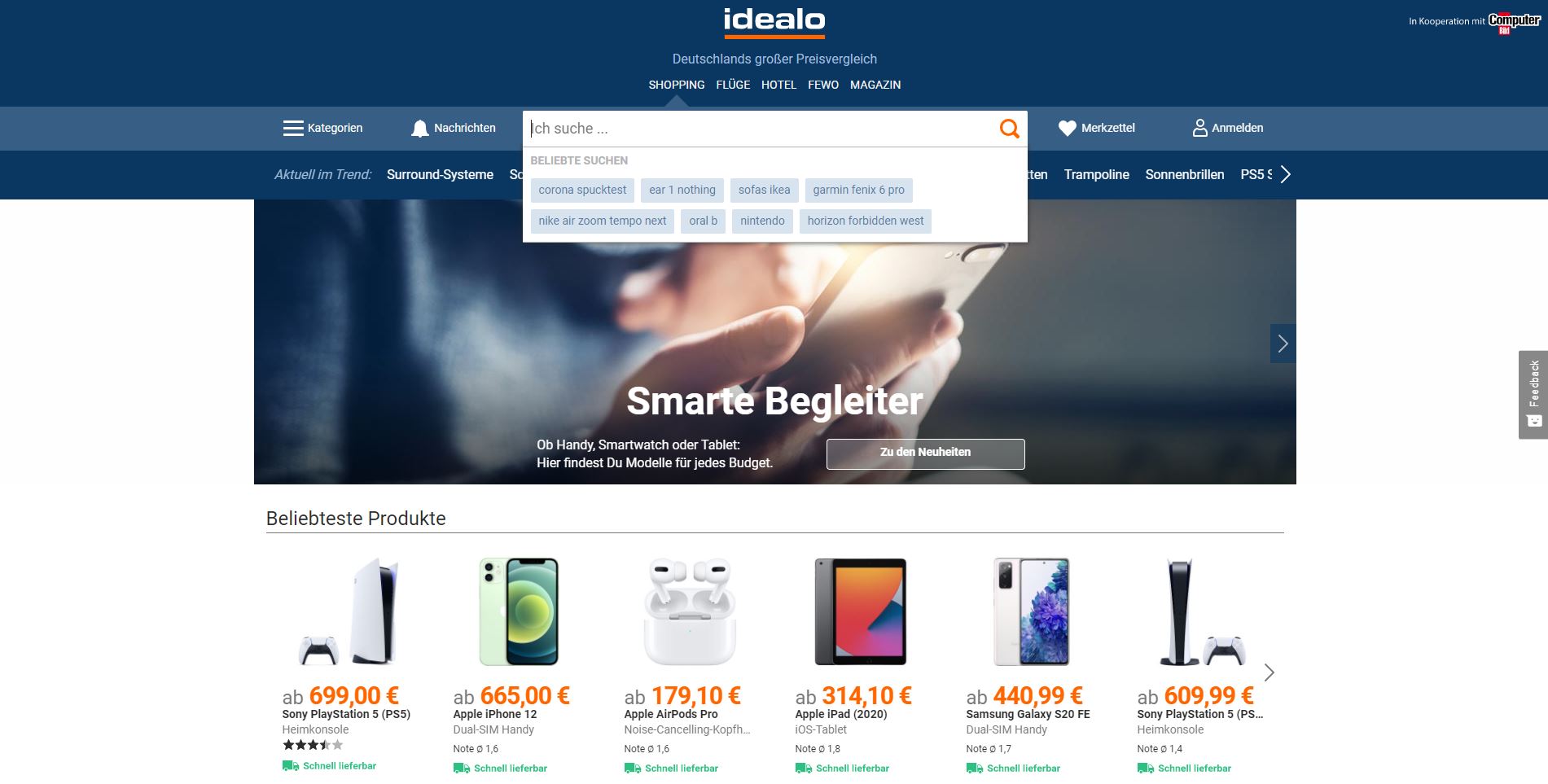 This price comparison sites displays the best product prices from famous ecommerce marketplaces like Amazon and eBay. Moreover, the drop shippers are highly likely to find a huge variety of goods to sell on Idealo. Also, this price comparison website allows you to search for your favorite products and provides you pages related to thousands of items, with their prices listed. When you click on any product, this app will offer you with its product description, the number of offers, product reviews as well as the international price of that product.
18. PriceRunner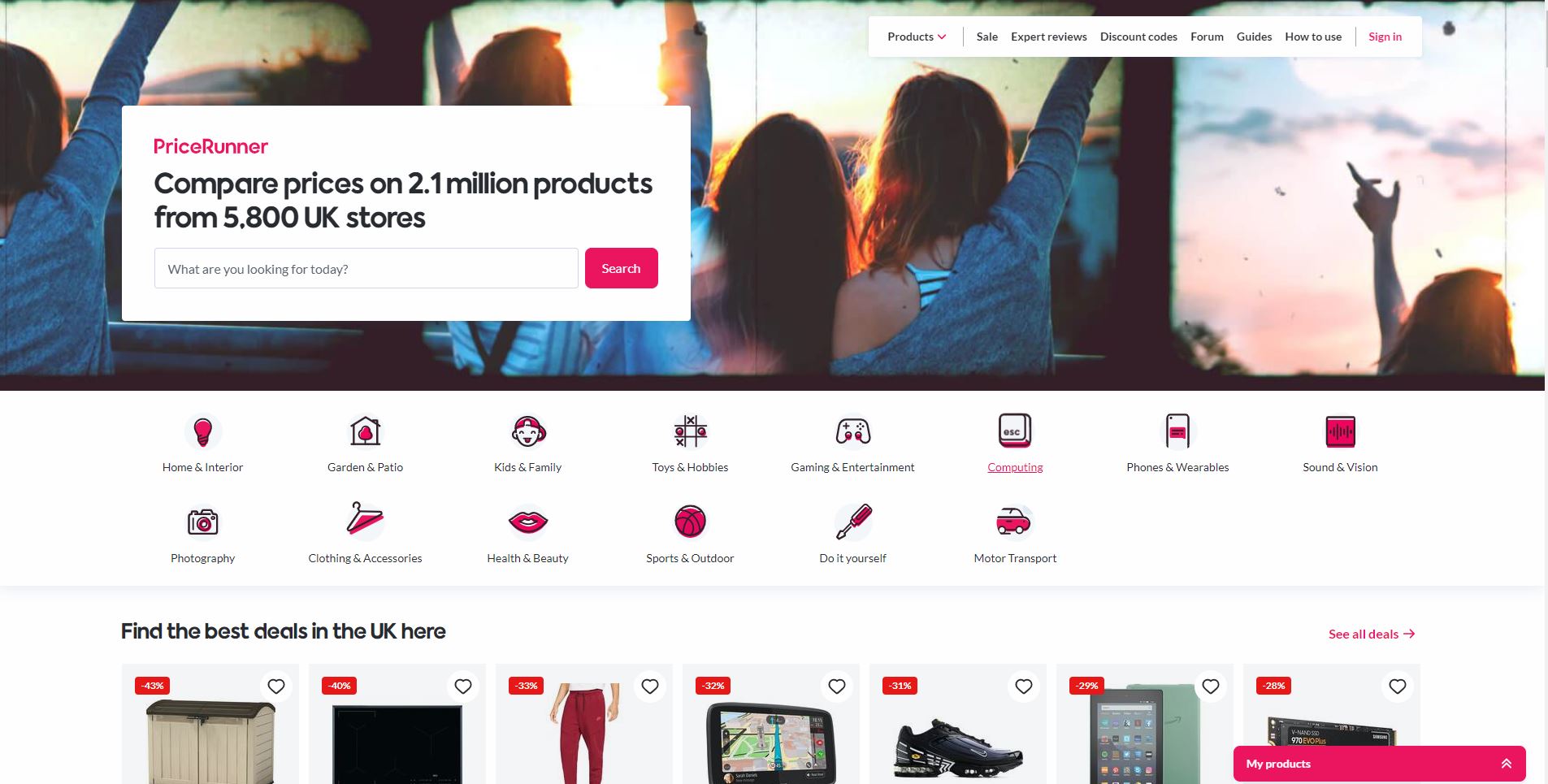 This website enables you can compare the prices of products with reputable brands and decide how you can provide the best competitive price for your products. Also, this price comparison website comes with a smooth and easy-to-use interface. Moreover, you can gain access to pricing histories, price alerts, price information, and product reviews. If you want to buy the product locally, it can also redirect you to the local retailer where to find it in person.
19. PriceSpy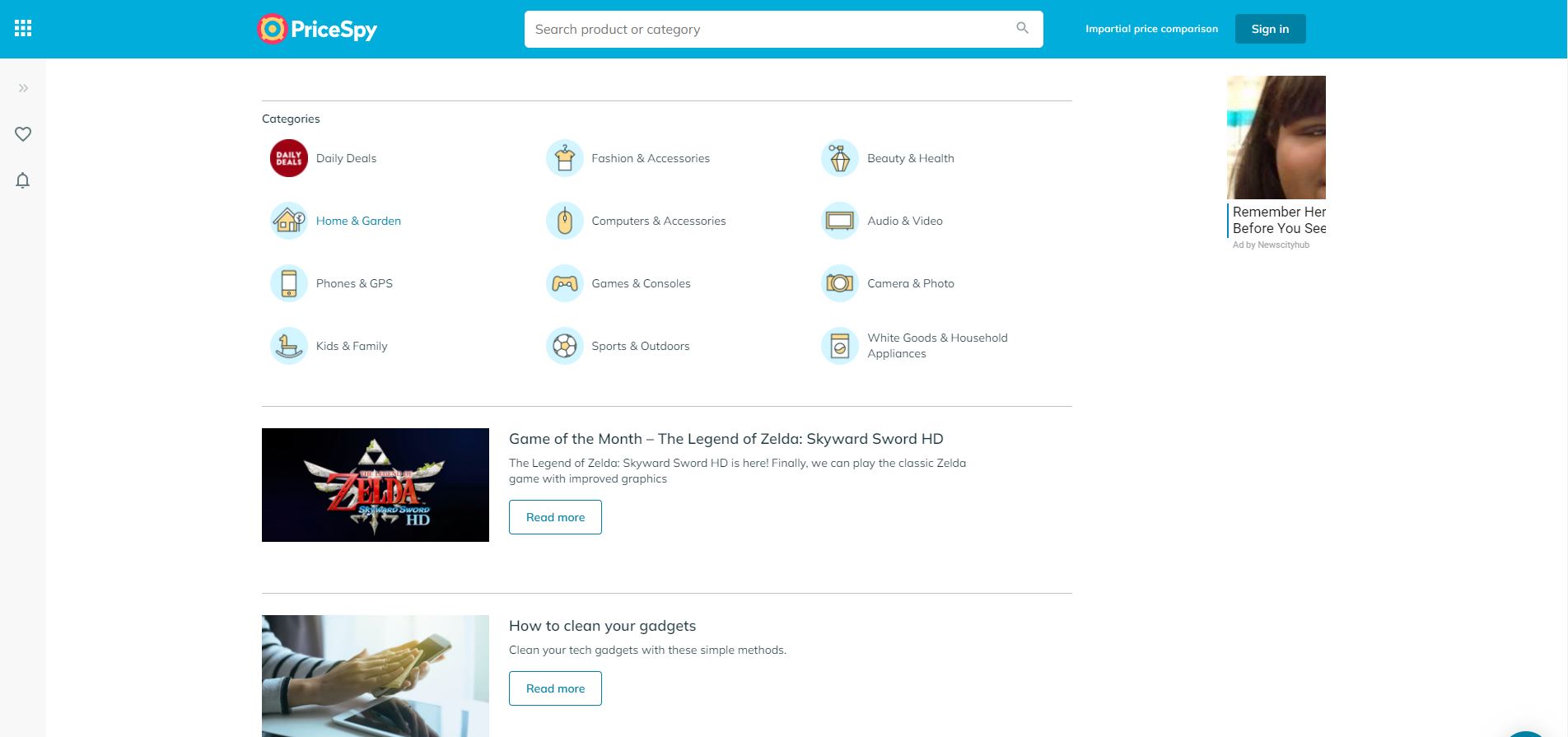 PriceSpy is a famous price comparison website. It offers many deals daily. It is quite popular for products that fall under the umbrella of beauty, photography, fitness, sports, fashion, games, healthcare, etc. Online visitors can search their product depended on various parameters and conveniently find out the best available deals for their favorite items.
20. BuyVia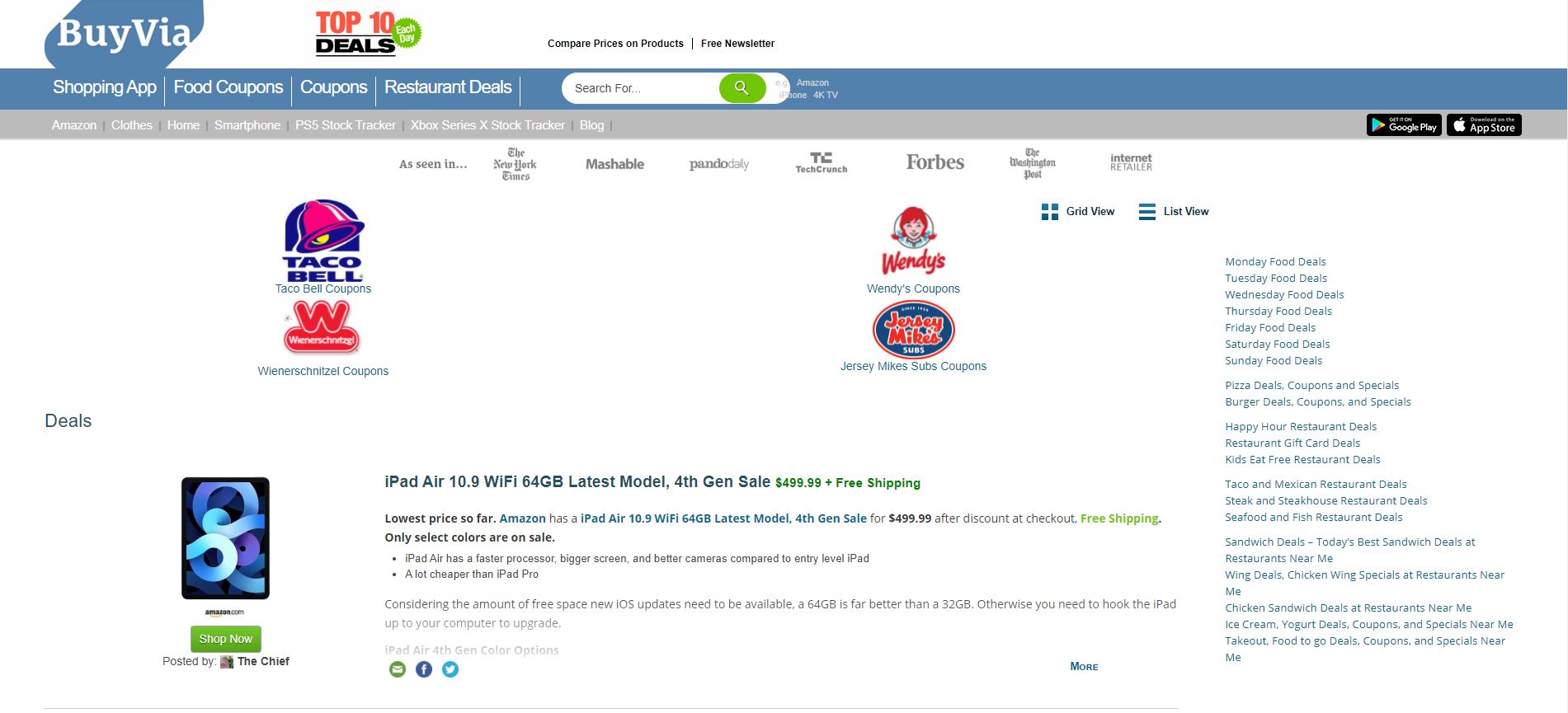 BuyVia is accessible via web browser or mobile app. Like most price comparison apps on this list, BuyVia enables online users to browse products or conduct a search for something. Besides, it supports them the option to scan bar codes and set alerts for price drops. In addition to price comparison, BuyVia has coupons and promo codes to help users get the best price.
21. Amazon Shopping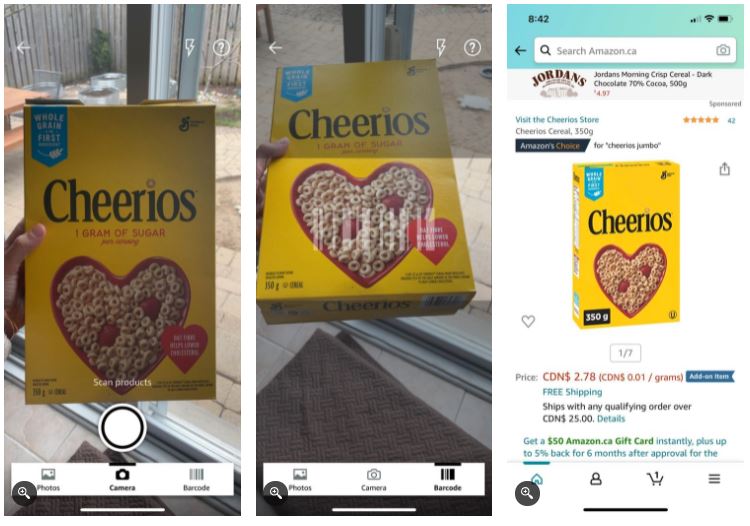 If you're already a fan of online shopping with Amazon, you may know their amazing price comparison app function. Although this feature only let users to immediately search through Amazon pricing, you can typically compare items in real-time from physical retailers to see whether or not a product is cheaper on Amazon while you're at a physical retailer.
22. Flipp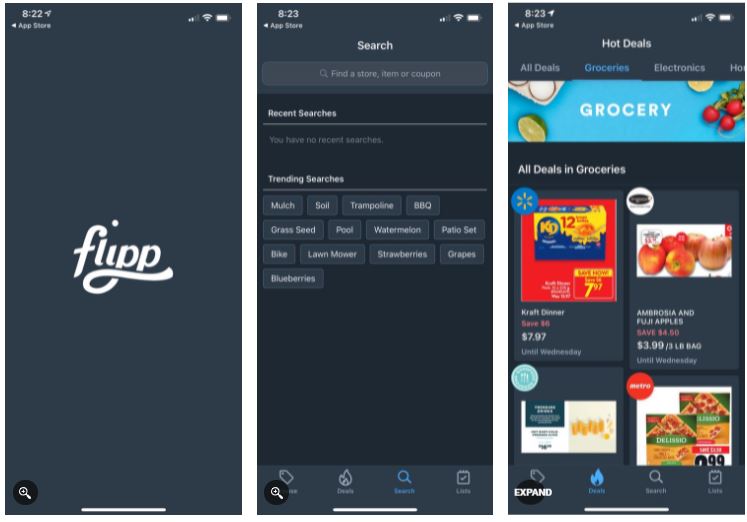 Flipp is an amazing price comparison tool for viewing all the current weekly deals. Also, this tool basically works as a virtual flyer display: it uses your location and recommend the best savings in your area. Also, the user can search by store to review a favorite flyer, or you can search by product to compare prices across multiple flyers.
23. PriceChecker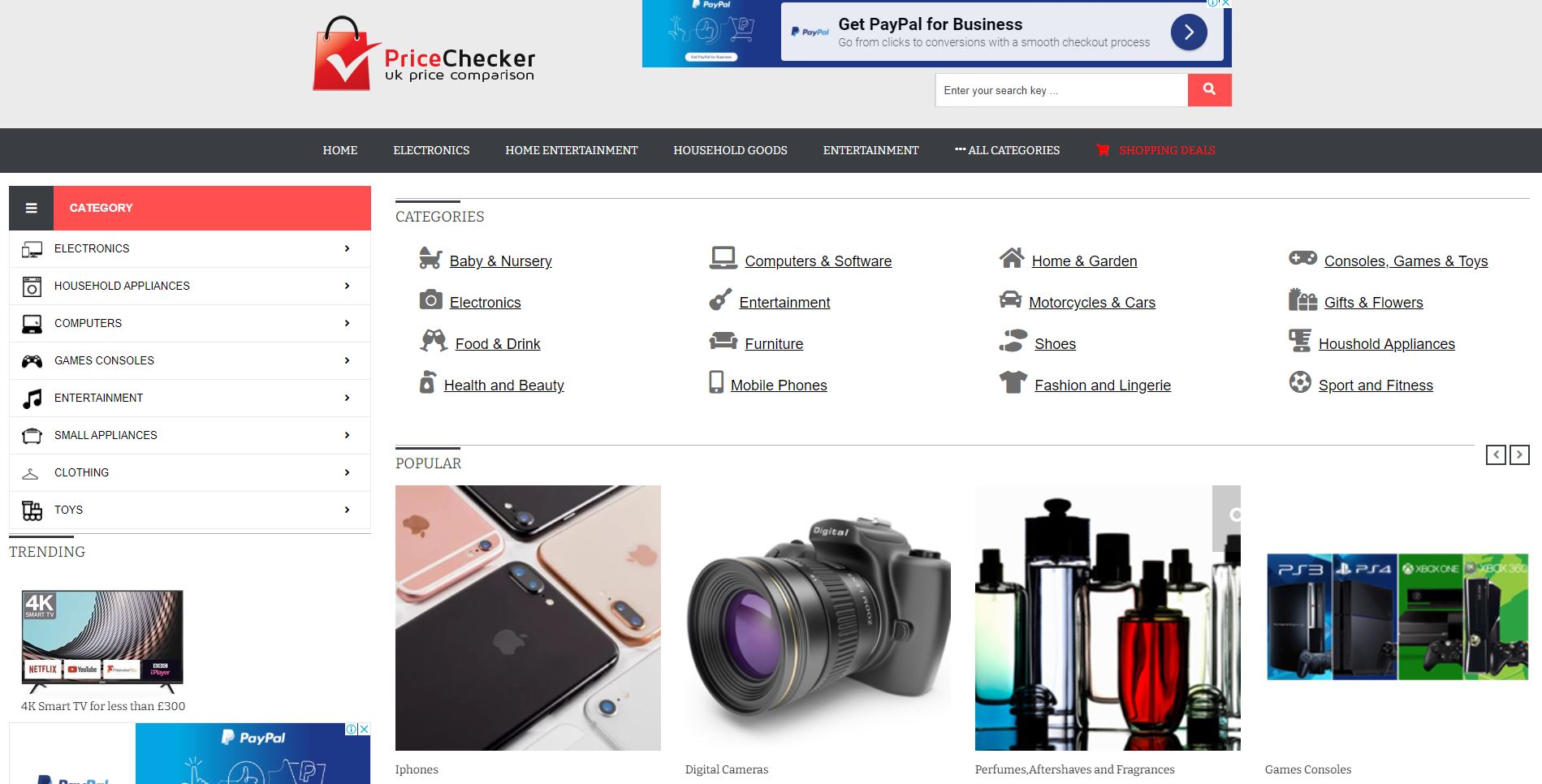 PriceChecker is a UK price comparison website supports you to compare prices of electronics, entertainment, household goods, fashion and more. Also, store owners can benefit from having their products featured on the site as not all products have competition. Some products on the site only have one retail price while others enable users to compare prices.
24. Yahoo Shopping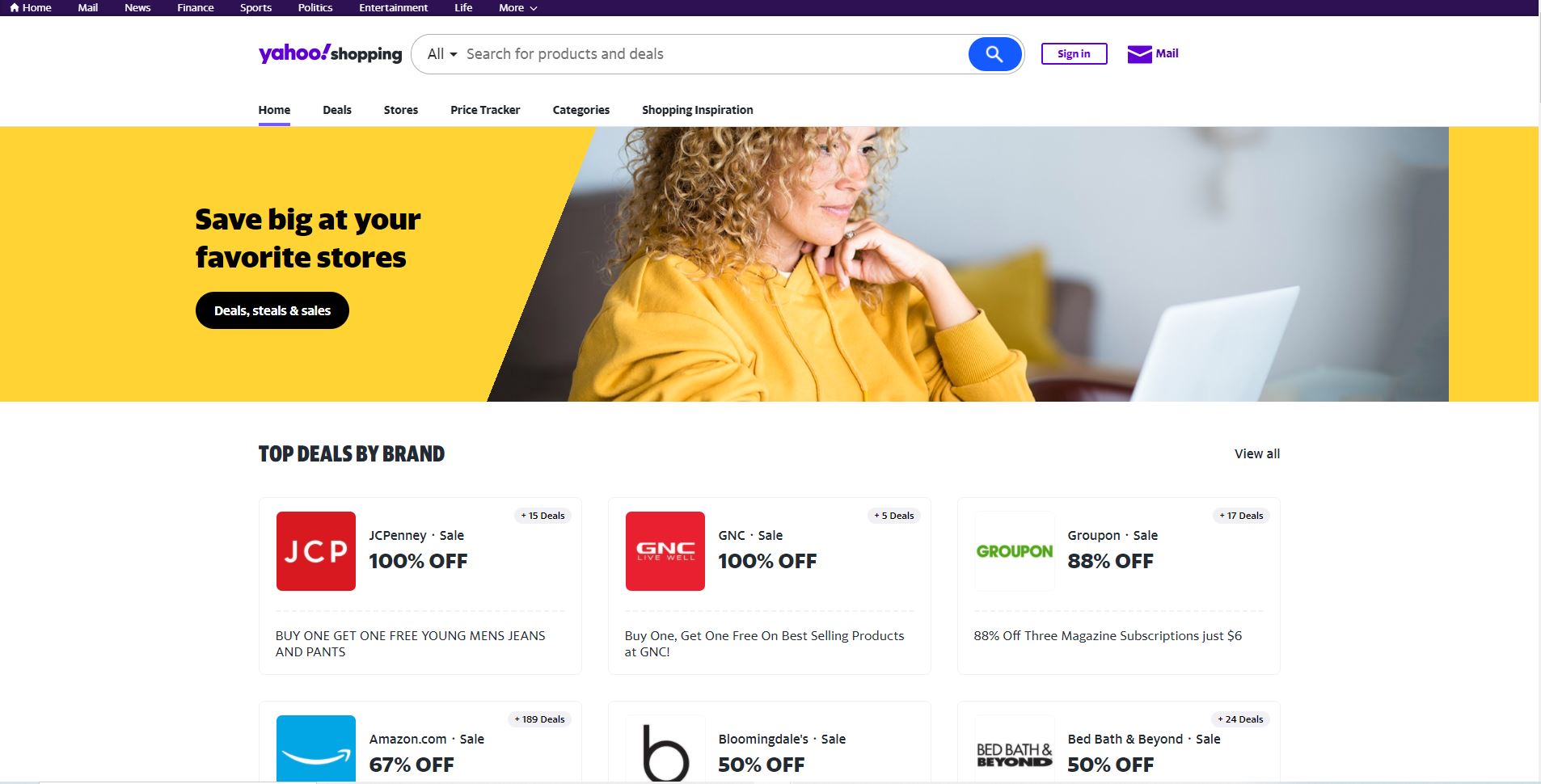 Yahoo Shopping isn't too dissimilar to Google Shopping. Simply move into the Yahoo Shopping Site to be presented with a full list of categories. Filters can be included by price range which refines the search a little more. The search bar will permit generic or detailed searches. The customers will be presented with a list of merchants against the information offered.
25. Pricespy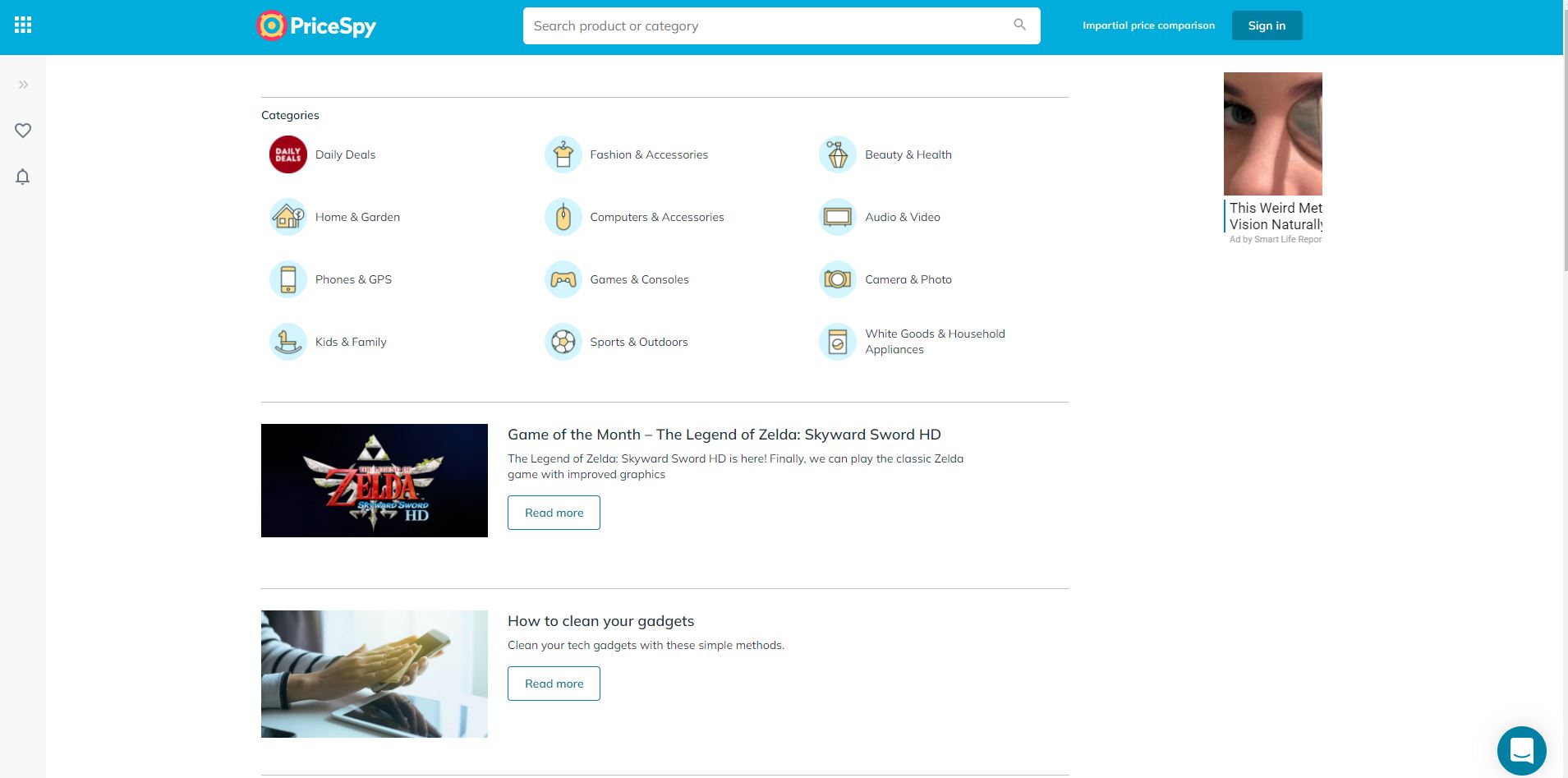 PriceSpy's price price comparison sites lets users to find the best prices for product categories like beauty, photography, fitness, and more. With this tool, users can narrow their search based on various parameters to find out the best deals on products. They can also use the search bar to find the best prices and best deals online for specific products
26. Mycartsavings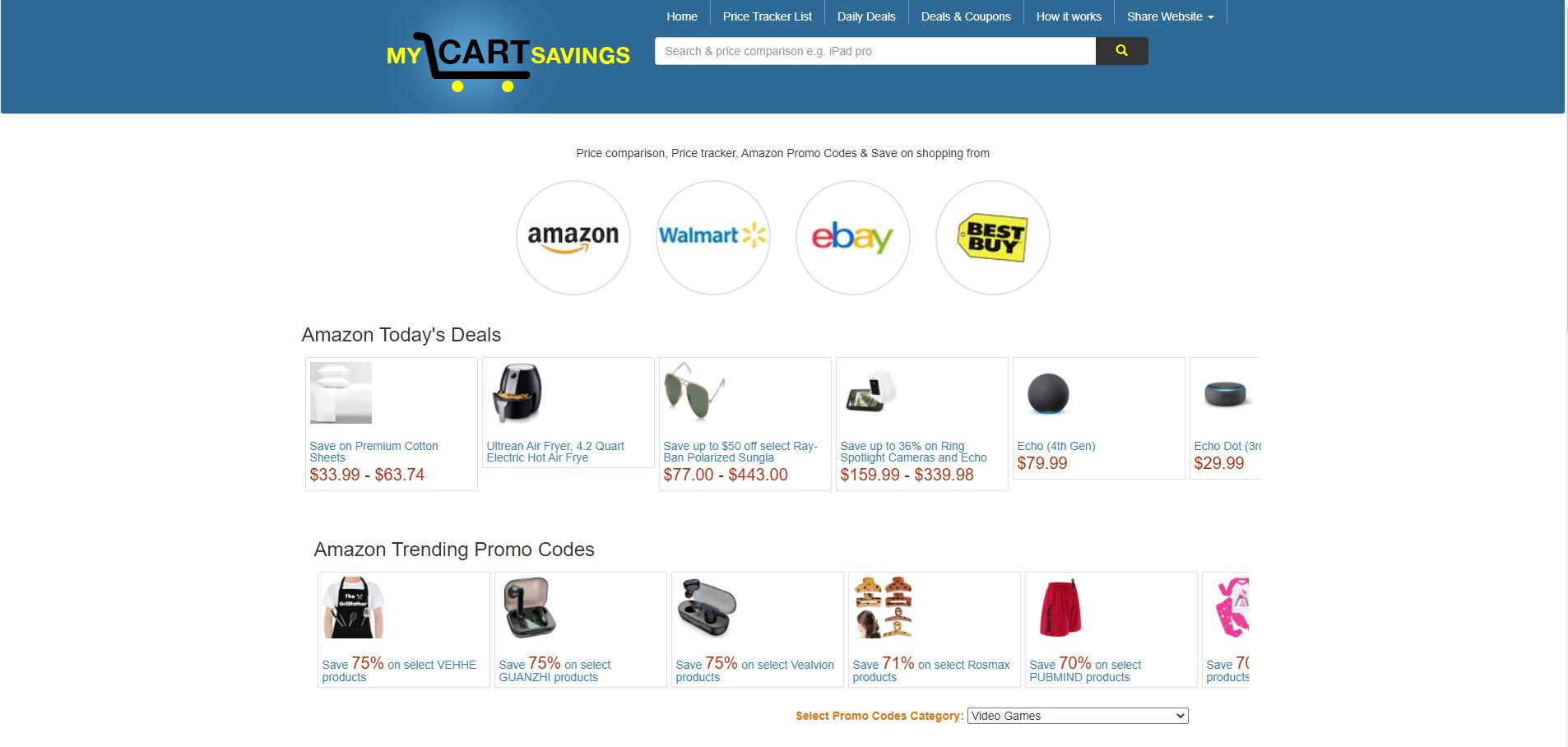 With Mycartsavings, you can quickly search for goods to compare prices by the barcode scanner, voice recognition, or search box. Then scroll to see the prices provided by stores like Amazon, eBay, and Walmart. Moreover, Mycartsavings also provides you a price tracker to give alerts via email. You can perform this by particular product or store. Plus, you can see notifications for daily deals, special promotions, and coupons for common online retailers.
27. reebee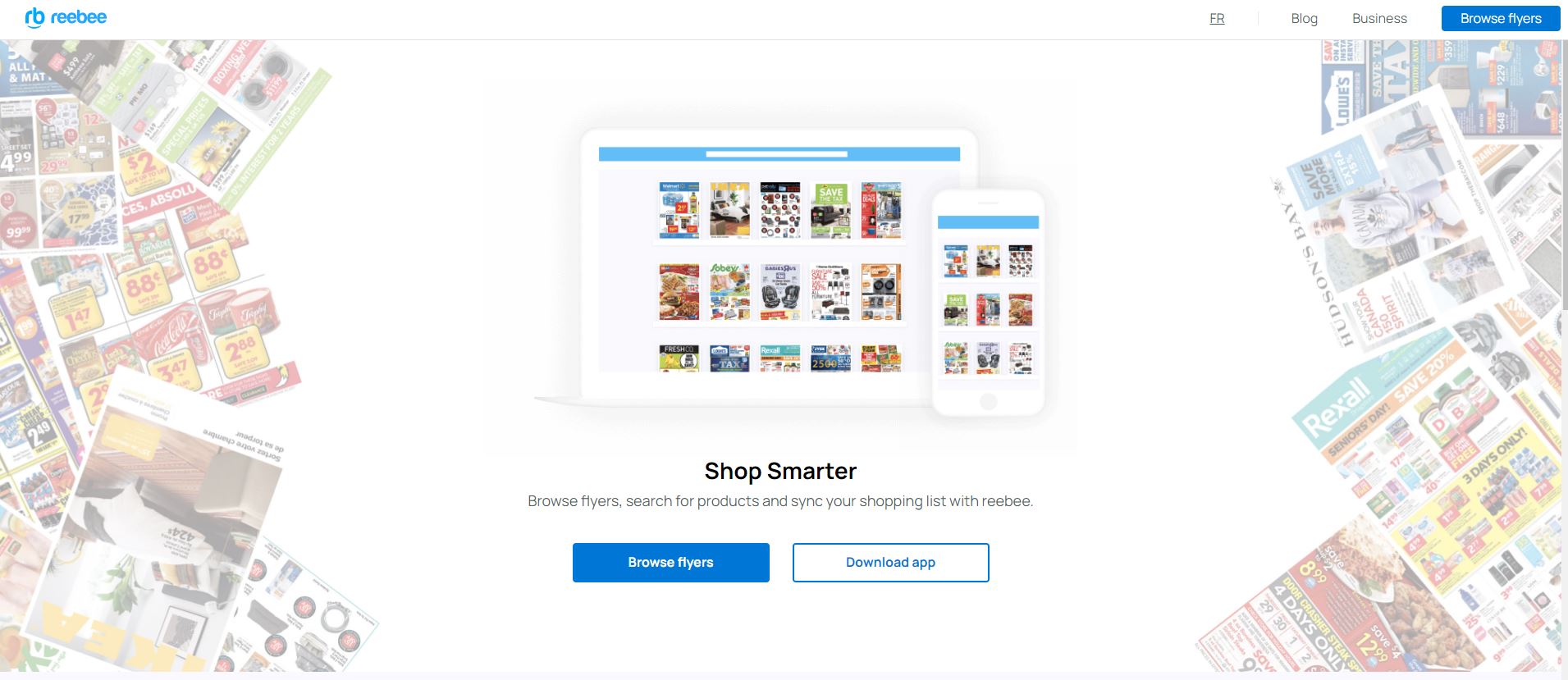 Reebee is a flyer app with thousands of adoring weekly visitors. The tool works by comparing your favorite sites and allowing you know about the hottest deals and best coupons.
28. Shopbrain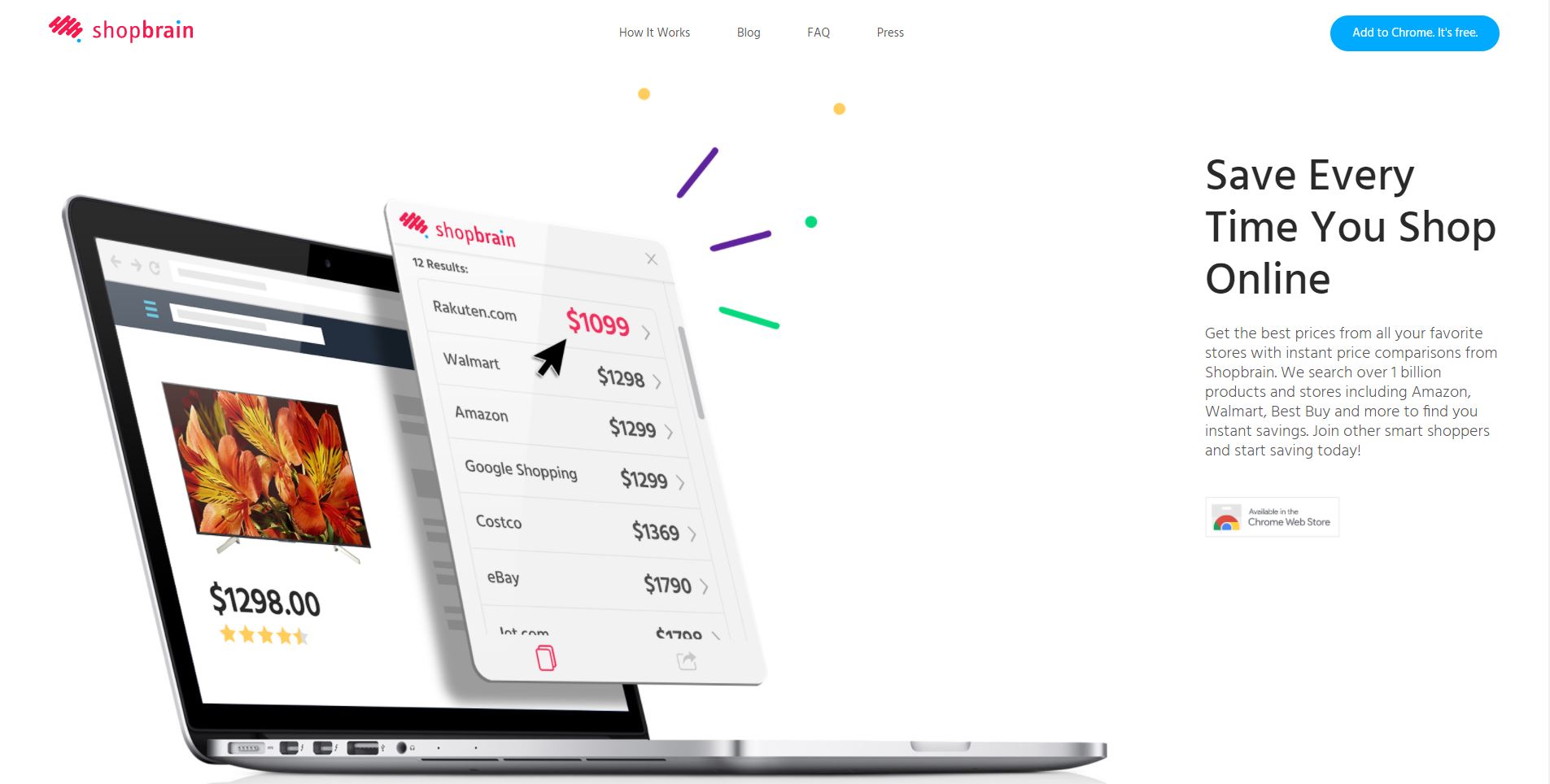 Shopbrain's browser apps works automatically and it supports you to find prices from different popular website. Also, shop brain's extension is fast and user – friendly designed. However, while the app shows it shows prices from retailers like Amazon, Walmart, Best Buy, eBay, Google Shopping, and more, we couldn't get results from Best Buy and eBay in our tests (while some of the other tools from this list worked fine)
29. Honey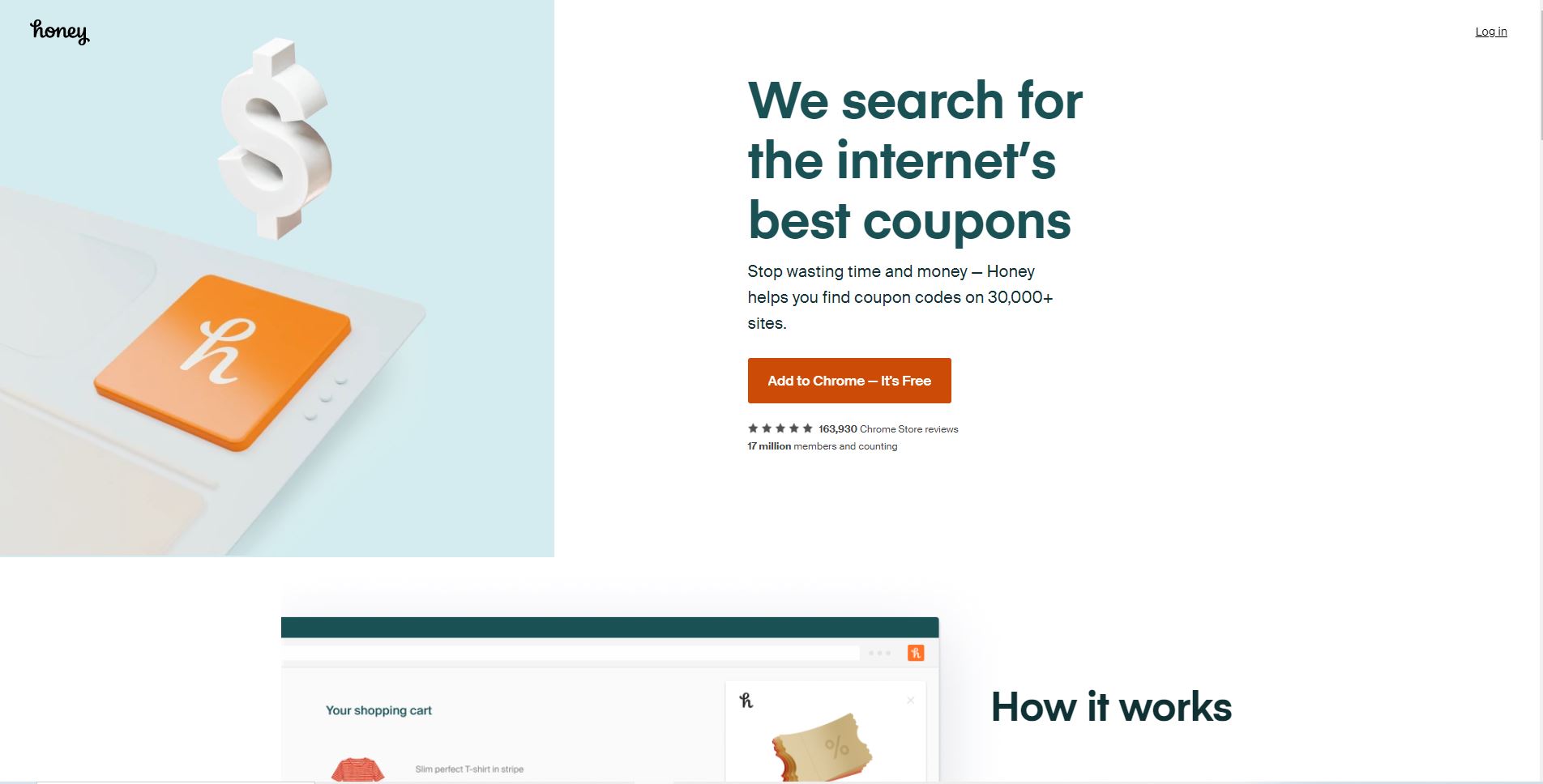 Honey is one of the most popular money-saving apps available online. Also, the Honey extension has helped online shoppers to save more than a billion dollars by using coupons and finding discounts from different retailers.
30. PriceRunner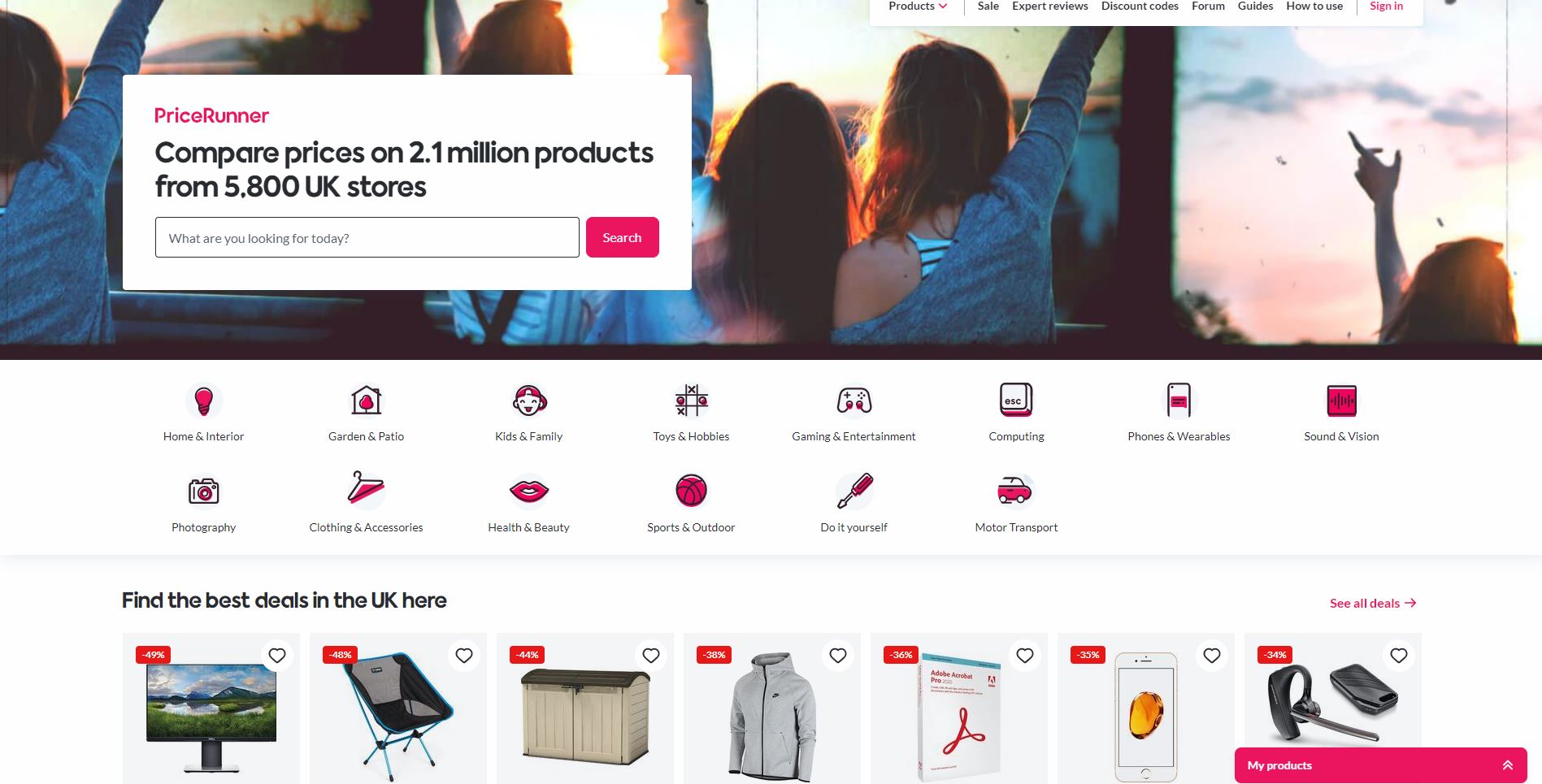 PriceRunner is one of the popular price price comparison sites for UK shoppers. It comes with a wide range of vendors (it lists them for free). Besides, as the website doesn't take any commissions, their suggestions are easier to believe. The site also sports a modern design with functions like detailed product information, price histories, price drop alerts, and product reviews.
Wrapping Up
Phew! So there you get it – 30 of the best price comparison site and apps. Set some time apart over the next few days and check out these websites. Besides, if you have any questions or problems related to developing an eCommerce website don't hesitate to contact us. We are one of the superior multi-platform web development services and outstanding eCommerce website themes providers in the world. With experienced developers, we commit to provide comprehensive eCommerce solutions for your businesses.