Accessories car Magento theme: Top stunning themes for your car online store
Want to sell car accessories on Magento? First of all, you must choose a suitable accessories car Magento theme for your online store. However, it's not easy to choose the right one among thousands of Magento themes out there. To help you with this issue, we'll deliver you a list of the top best accessories car Magento themes for your online car store. All of these themes were assessed based on Arrowtheme score, search results, sales and social metrics. Let's begin
Claue – Accessories car Magento theme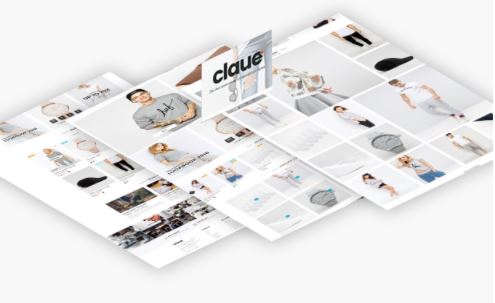 Claue 2.0 is Clean, Minimal Magento 2 and 1 Theme. Claue 2.0 is the second advanced version of Claue 1.0. Coming with more advantages, this version is suitable for many types of online stores, alsoincluding car accessories. Moreover, this theme will bring to your online store a clean, well – structured look. Therefore, your online store will look more professional.
Claue 2.0 offers more stunning homepage layouts with 32+demo homepages. Besides that, all of them are customizable. This allows you to edit and customize with ease. In addition, Claue 2.0 also provides product 3D, AR. Thanks to that feature, your customers can view your products with all of product' sides.
If you're looking for a Magento theme that is built specifically for car accessories, you must take a look at Accessories Car Magento 1& 2 theme. This theme has neat and professional design. Moreover, keep in mind that car accessories are often bigger and more massive than normal eCommerce products. Therefore, you should choose a Accessories car Magento theme that can display those products beautifully. In this case, we highly recommend Accessories Car Magento 1& 2 theme
This theme comes with 4+ customizable pre – made layouts. Then, you can easily customize the layouts to meet your requirements. Also, it includes a lot of outstanding features to help you build a solid online car store. Some of them are V – mega menu and mobile menu, categories tabs slider modules, product slider modules and so on
Cartown – Accessories car Magento theme
This accessories car Magento theme is built with HTML5/ CSS and Bootstrap. As a result, it's fully responsive and touch optimized. Moreover, Cartown comes with 3 minimal and clean layouts that can fit almost any online car stores. And of course, you'll be able to customize the layouts as you want. Besides, developers can customize and make their own site as well. Thus, not only you but also your developers will feel comfortable working with Cartown.
This Magento theme includes a lot of outstanding and helpful features. They are Ajax cart, Ajax wishlist, powerbanners, etc. Overall, it has everything you need to build a powerful and solid website.
Looking for an easy – to – use, powerful and affordable accessories car Magento theme? Then, you can't miss Aero. This is an intuitive, eye – catching Magento theme for auto shops. It delivers you 4+ beautiful and exclusive Pre – make layouts. Especially, since Aero supports large and full – width images, it can display every aspect of your products. Moreover, this is a great way to catch customers' attention as well. Moreover, you can easily customize all these layouts to meet your requirements. No coding required.
Aero is 100% responsive and cross – browser compliance. Therefore, your website will look good regardless of the devices or browsers. Some helpful features are Powerful admin panel, mega menu, Blog module, etc.
Firezy is a multipurpose Magento theme. It can be used for many types of stores, from clothes, furniture to car accessories. This Magento theme provides you with 6 stunning and customizable layouts. All of them are well – structured and clean. Therefore, it can display your products beautifully and professionally.
Moreover, Firezy is SEO optimized. This is very beneficial for digital marketing. Moreover, this accessories car Magento theme is fully responsive and compatible with all browsers. As a result, your website will look beautiful regardless of the devices and browsers. Best of all, Firezy supports multiple languages and currencies. This is extremely helpful when it comes to international selling
AutoStore is a beautiful and powerful Accessories car Magento theme you should consider. It includes 8+ clean, modern and stunning homepage layouts. If you want a more unique design for your website, you can easily customize the layouts as you like. With multi – homepages, unlimited colors, megamenu built – in and so on, AutoStore can grant you an eye – catching and modern website.
Furthermore, AutoStore is extremely powerful with a lot of features. For example, multiple listing layouts, multiple shop layouts, one – click import data, etc.
ATstore
Atstore is built specifically for auto stores and car accessories. Thus, it can greatly fulfil most of your requirements and needs. First of all, this accessories car Magento theme has a unique and beautiful design to catch customers' eye. It also supports full – width and large images. This will not only better display your products, but also attract customers the moment they enter your store. Besides, ATstore is powerful and features – rich with a lot of functions. In particular, it was built with the latest web technology like HTML 5, CSS3, Bootstrap. Therefore, ATstore is both powerful and flexible.
Furthermore, this Magento theme can deliver you a lot of helpful extensions like SM ShopBy, SM QuickView, etc.
Ves Motozz
This Magento theme is suitable for every vehicle related online store. As that said, you can use Ves Motozz for not only car accessories, but also bikes and motor stores. This Accessories car Magento theme has strong and unique designs. By combining colors sensibly, Ves Motozz can bring an energetic and active vibe to your online store. With this theme, your online store will stand out among thousands of competitors. Moreover, it is fully responsive and highly customizable. Thus, you will be able to create and configure multi store, multi theme and multi language.
Furthermore, Ves Motozz includes $90 worth extensions and over 50+ Magento widgets. Then, you can build your dream website at ease