Ecommerce in Canada: Statistics, report, trends and top best ecommerce site in Canada
Ecommerce in Canada has become a particularly profitable market in recent years. In 2020, Canada's ecommerce grew 75.0% that's second only to Argentina—at 100.8%—but well ahead of the US, at 32.5%, and worldwide growth of 25.8%. Canada is a medium-populated but very solvable e-commerce market. Before, this market is dominated by the great American e-commerce companies. However, nowadays Canada has some digital space for some local players with an stable foothold. In this blog, ArrowTheme will show everything you should know about Canadian e-commerce. So, let's explore right now! 
Ecommerce in Canada Overview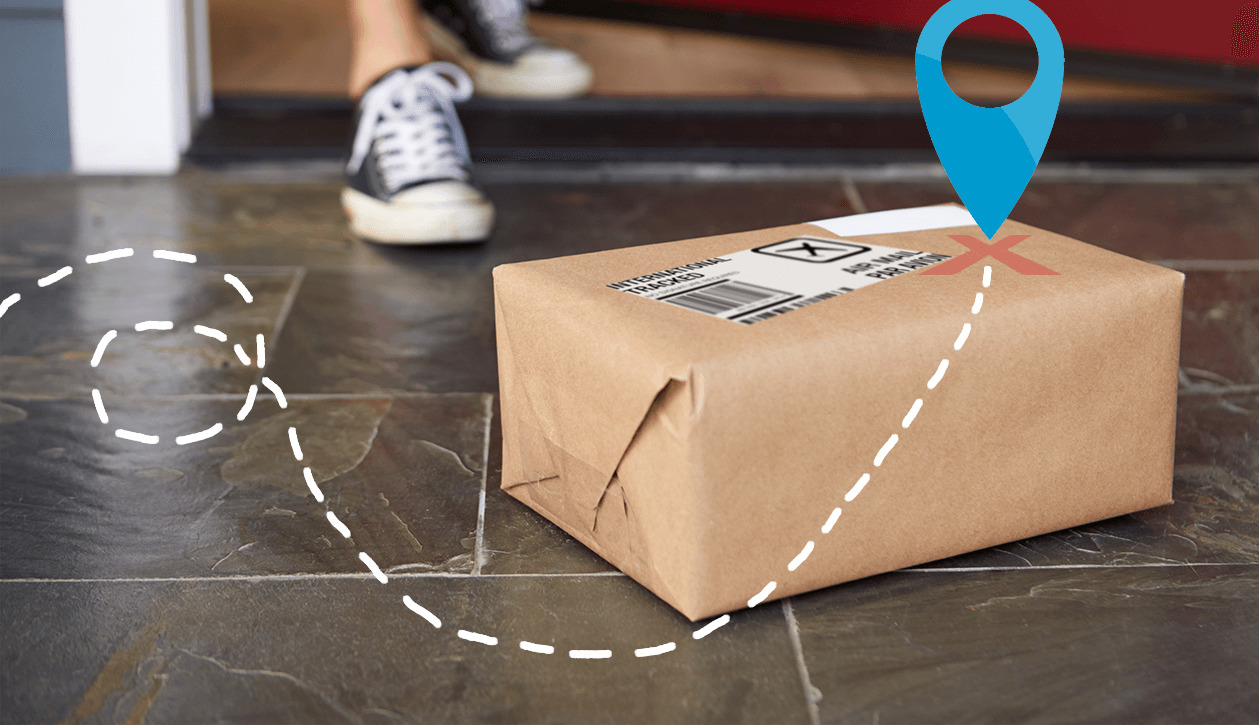 The Canadian internet and e-commerce market is comparable in quality to the United States: even though it only has 36 million internet users. Nonetheless, the affluence of the Canadians, and well-spread habits of shopping online which helps Canada to become a sophisticated ecommerce market
Moreover, Canada is considered as market with advanced technology, so it is no surprise that the online competition is fierce. With the advantage of American companies in Canada. This ecommerce market is dominated by US platforms operating through multiple segments, especially Amazon, which is by far the largest e-commerce company in Canada.
However, some traditional brick-and-mortar department stores, such as Canadian Tire and Hudson's Bay has a stable foothold in the Canadian market. Also, some innovative new players, such as Etsy, also have been able to develop new segments for themselves in Canada and globally.
Market size and growth rate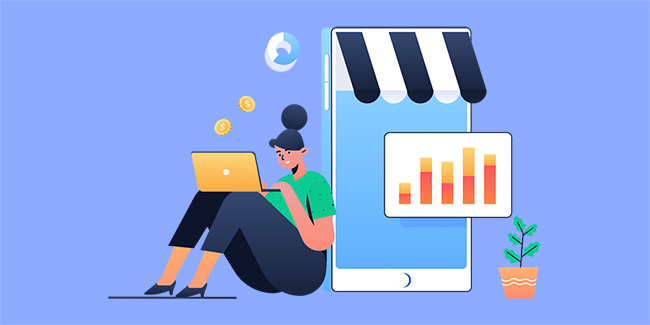 Market expansion in in Canada is predicted to continue over the next few years. It has been predicted that the compound annual growth rate (CAGR 20-24) for the next four years will be 8%. Compared to the year-over-year growth of 23%, this decrease suggests a moderately flooded market. Another indicator of market saturation is the online penetration of 67% in in Canada; in other words, 67% of the Canadian population have bought at least one product online in 2020.
Categories
Five categories are reported by ecommerceDB which are Electronics & Media is the largest segment in in Canada and accounts for 29% of the eCommerce revenue in Canada. This is followed by Fashion with 27%, Toys, Hobby & DIY with 20%, Furniture & Appliances with 16% and Food & Personal Care with the remaining 10%.
Market Trends
The Canadian eCommerce market closely resembles that of the United States and therefore shares some of the trends in the retailers to the south. Trends shaping the Canadian e commerce market include:
Hybrid purchases/ "Click and Collect": so-called "omnichannel" shoppers order product online and pick them up in a brick-and-mortar store.
· Marketing through social media – return on investment for using social media is increasing fast; retailers increasingly spend marketing dollars on social media ads.
Cybersecurity fraud is a growing concern for Canadian retailers. Tools that help business to detect and prevent cybercriminals are becoming more easily available and affordable, with integration often built into a business's strategic planning.
Migration to mobile payments "mPOS (mobile Point-Of-Sale)" – continues to grow fast in Canada using technologies like Apple Pay, Android Pay, and Google Pay.
Domestic eCommerce (B2C)
The development of eCommerce is due not only to the volume of purchases, but also to the breadth of products and services Canadians purchase. The products that Canadians are purchasing from U.S. depended on merchants are apparel and accessories, followed by books, music, and videos; consumer electronics; toys, hobbies, and games; health and beauty products; footwear; jewelry; household goods; sporting goods, DIY and garden supplies and groceries.
Cross-Border eCommerce
Although Canadians prefer to support Canadian online business, a large proportion of the nation's eCommerce spending goes to non-Canadian websites. A report from eTail Canada shows that close to half of Canadian shoppers' online purchases are made at foreign retail sites. Furthermore, Canada has many small and medium-sized business (SMEs), but the business have been slow to enter the e commerce industry. Canadians suppose that lower prices and better diversity is one of some reasons for shopping outside the country.
Moreover, since Canada's growing economy and proximity to the United States, merchant desire to tap into the growing eCommerce market in Canada. Besides, for U.S. merchant who are selling beyond their borders for the first time, Canada supports an easy cross-border chance with similar taxes, fees, and delivery service safety.
B2B eCommerce
Nearly all Canadian small business owners report making online purchases. Besides, there are a large numbers of business owners are opting to make their travel online and are more likely to access government services or office supplies online.
Mobile eCommerce
As of January 2021, according to the reports, there are about 54% of Canadians buy the online products via their mobile devices and this trend is growing. Millennial consumers (ages 18-34) lead the trend, with 42% of these customers purchasing via digital devices at least once a week.
Top best 10 Canadian e-commerce platforms
1. Amazon Canada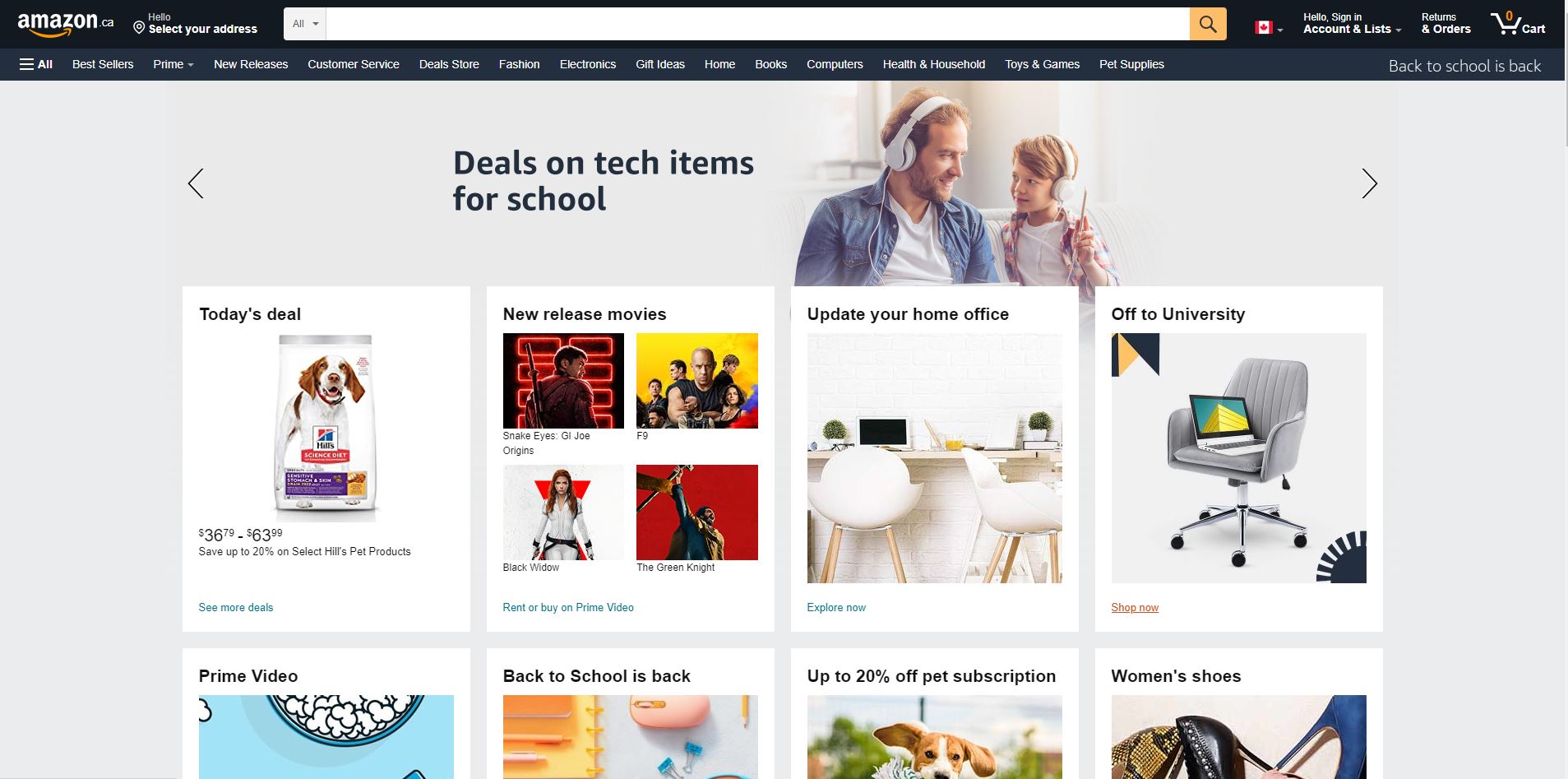 The Amazon brand is the largest in the world, and the Amazon Canada brand is the 5th largest in Canada. With the Estimated number of monthly visitors is about 160.45 million. Amazon provides a variety of categories. Besides, this brand has particularly large place in the computers and electronics category in Canada. Its success comes from the diversity, with everything on provide from electronics, to books, streaming and TV. Meaning Amazon Canada attracts shoppers across the board.
2. Newegg Canada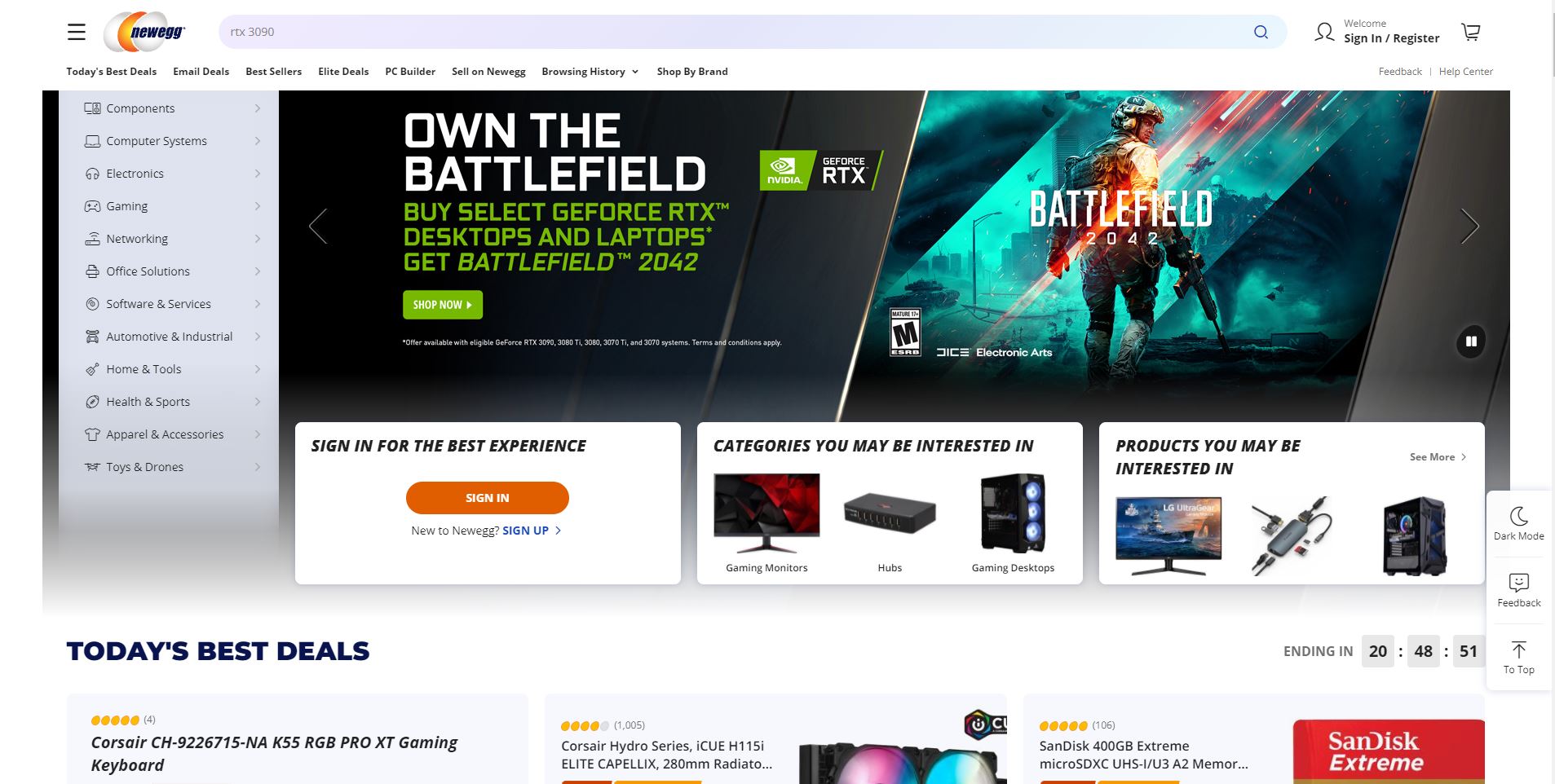 With the estimated number of monthly visitors is about 55.81 million. The Canadian-born classifieds site Kijiji permits customers to purchase, sell, or trade almost anything. This helps it to become a wildly popular platform for Canadians in the market for, well, anything. Moreover, Kijiji is not only the number 1 classifieds ecommerce wensite in Canada, but it's also the 8th largest in the world.
3. Etsy Canada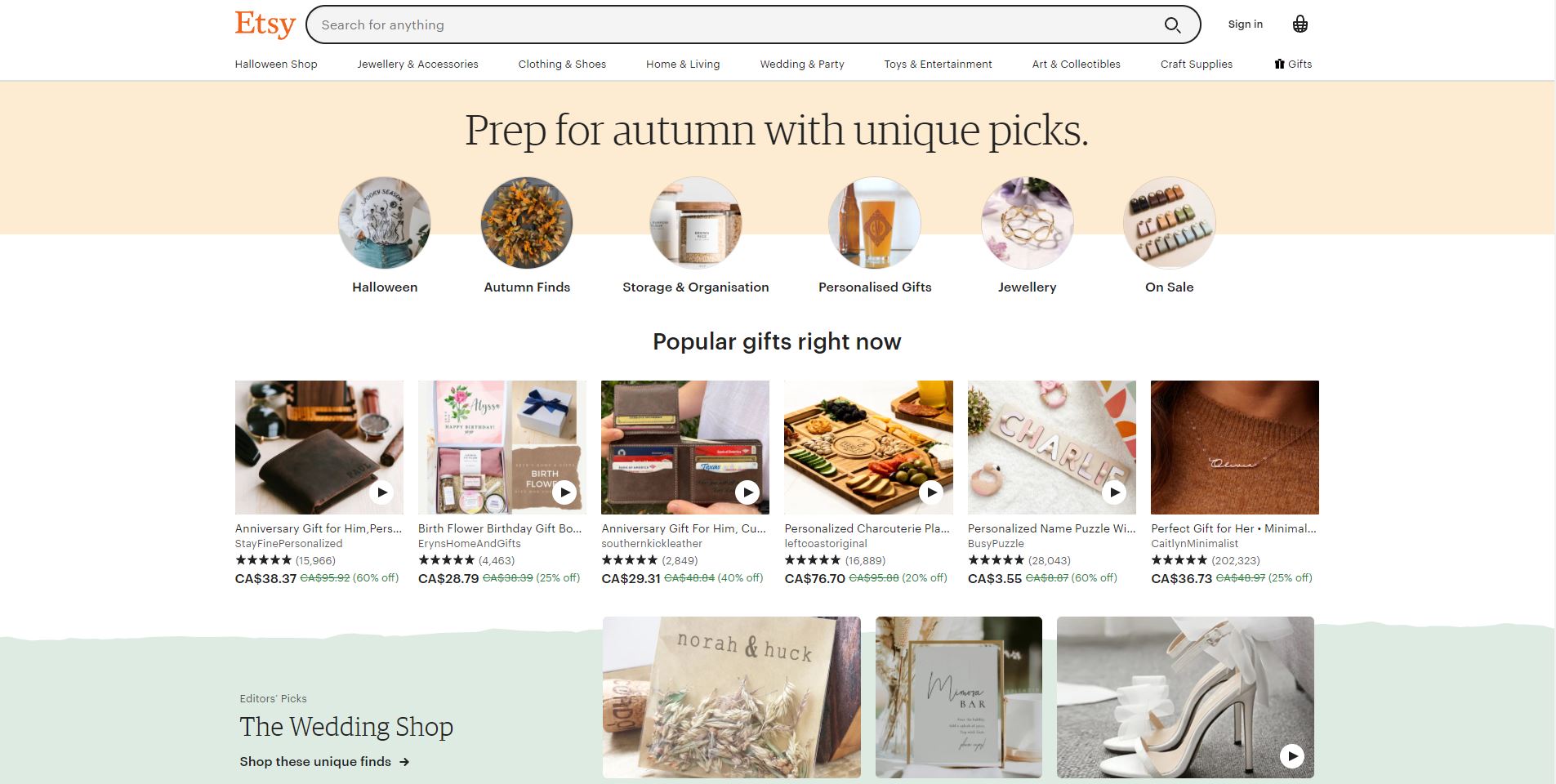 Etsy also is one top best e-commerce platforms in Canada. This marketplace focus on handmade or vintage items and unique factory-manufactured products. Besides, it allows people and business to sell a wide range of art and photography items. Also, this ecommerce website sells clothing and accessories, food, bath and beauty products, toys, and diverse other products.
4. Walmart Canada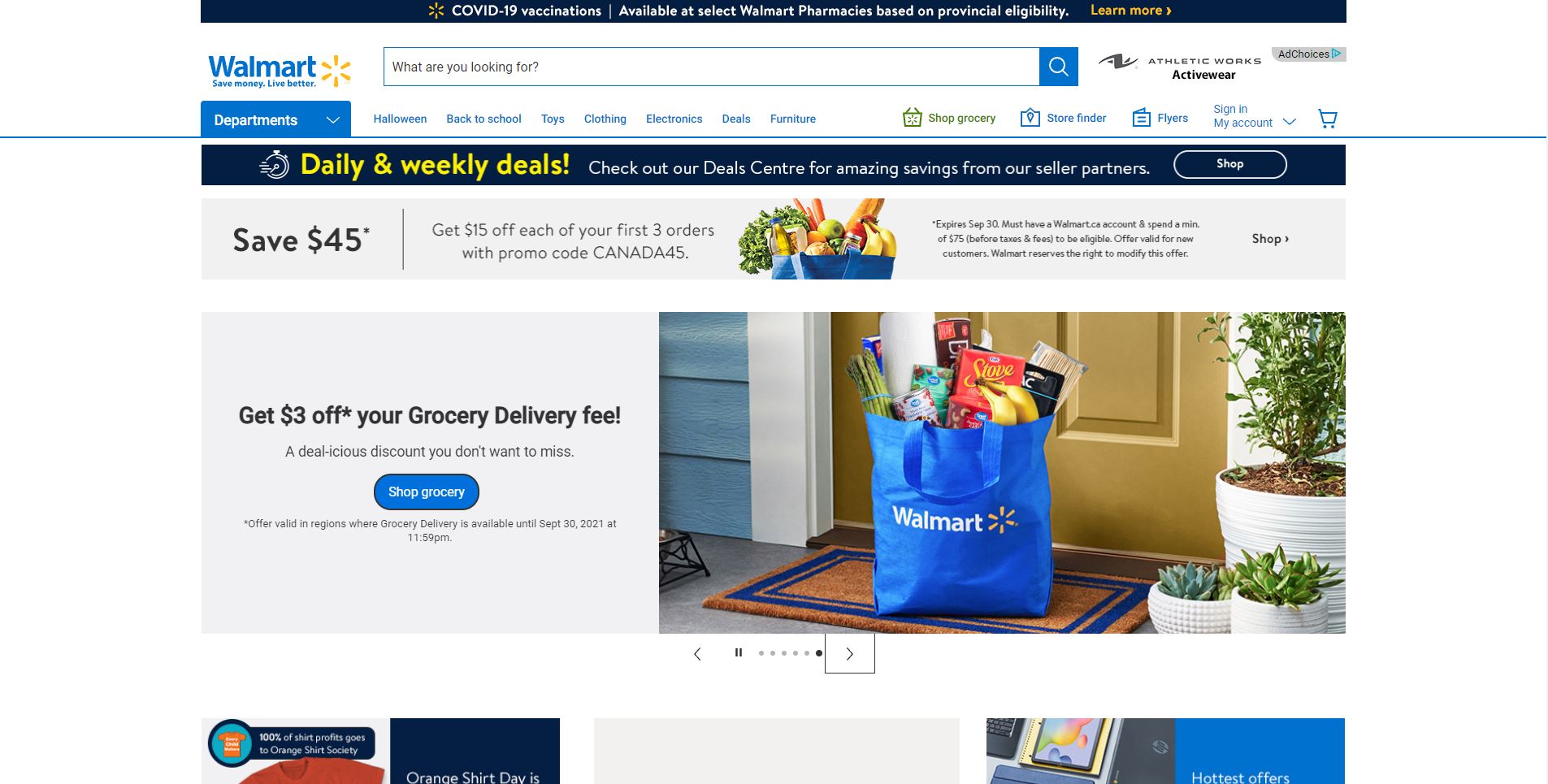 Walmart is a leader in the United States, it also operates in Canada, Mexico, and a number of other countries through subsidiaries. Moreover, Walmart's online shop provides a diversified range of goods such as food, electronics, fashion ..etc
5. eBay Canada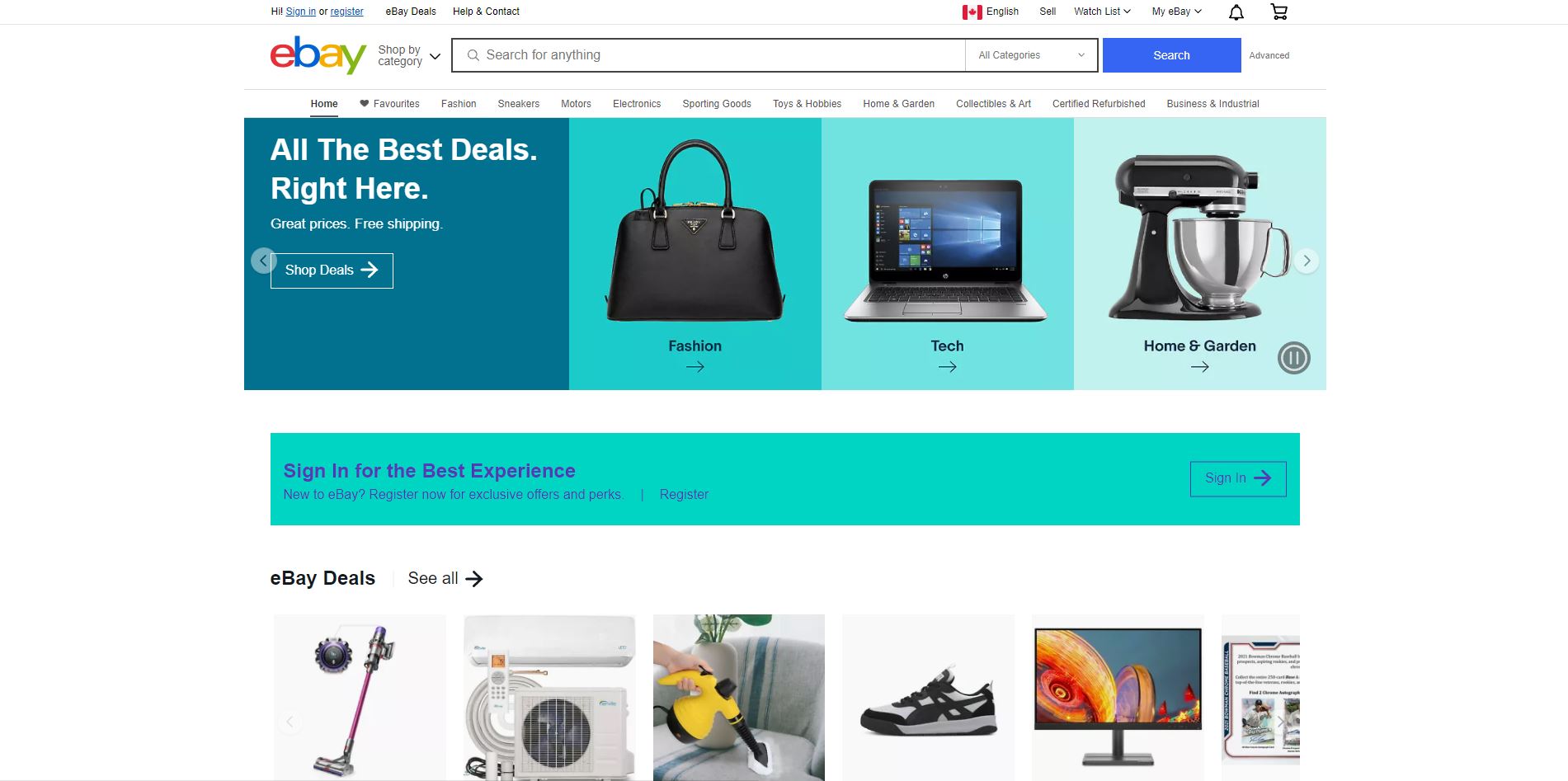 eBay is a pioneer of e-commerce. This online marketplace permits users and businesses to sell directly through its online auction platform. eBay has expanded to more than 25 countries including Canada, organizing the sale of goods ranging from cars and vehicles to electronics and fashion, home and garden to sports and toys, and even business and industrial products.
6. Best Buy Canada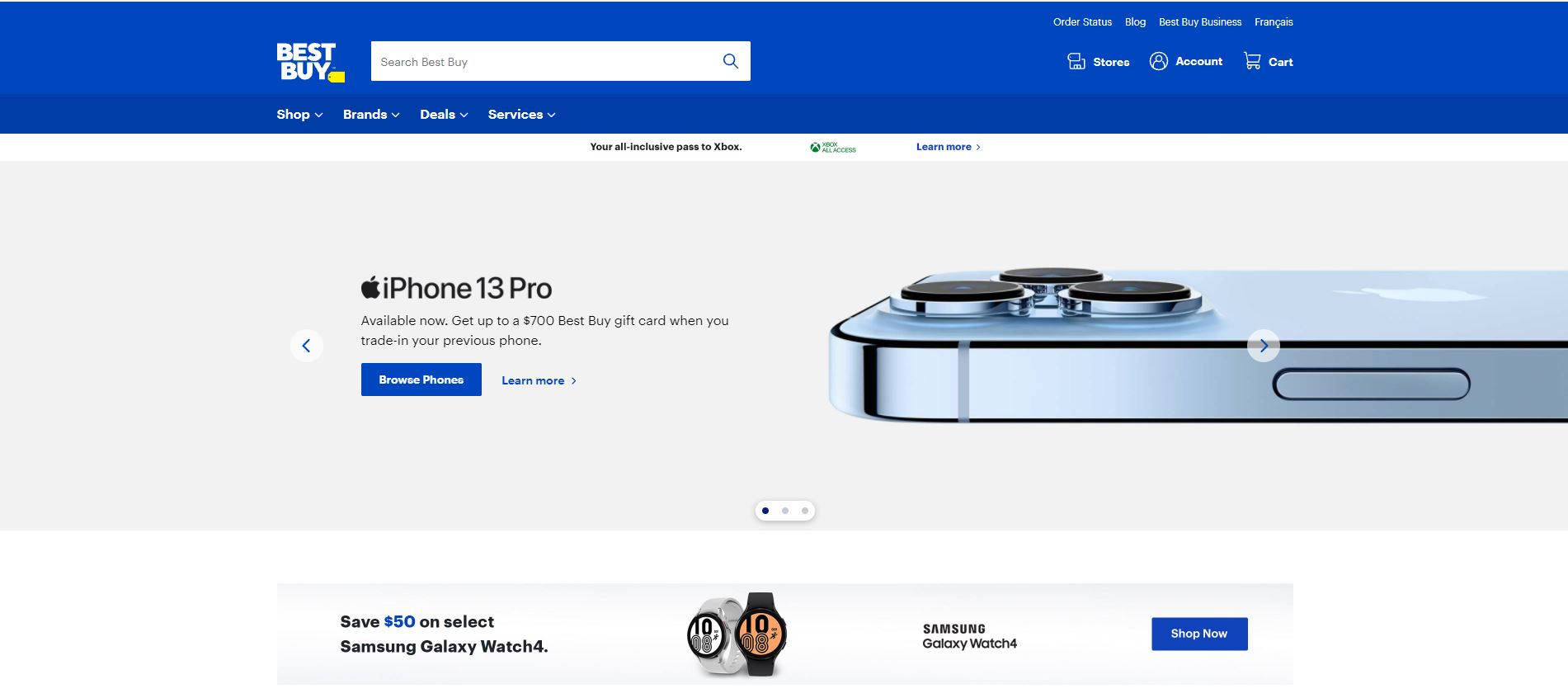 Best Buy is a leading retailer specializing in consumer electronics in the United States, also operating in Canada and Mexico, and China through a subsidiary. Having developed its e-commerce shop, Best Buy sells its electronics and home appliances online to Canadian digital customers.
7. Canadian Tire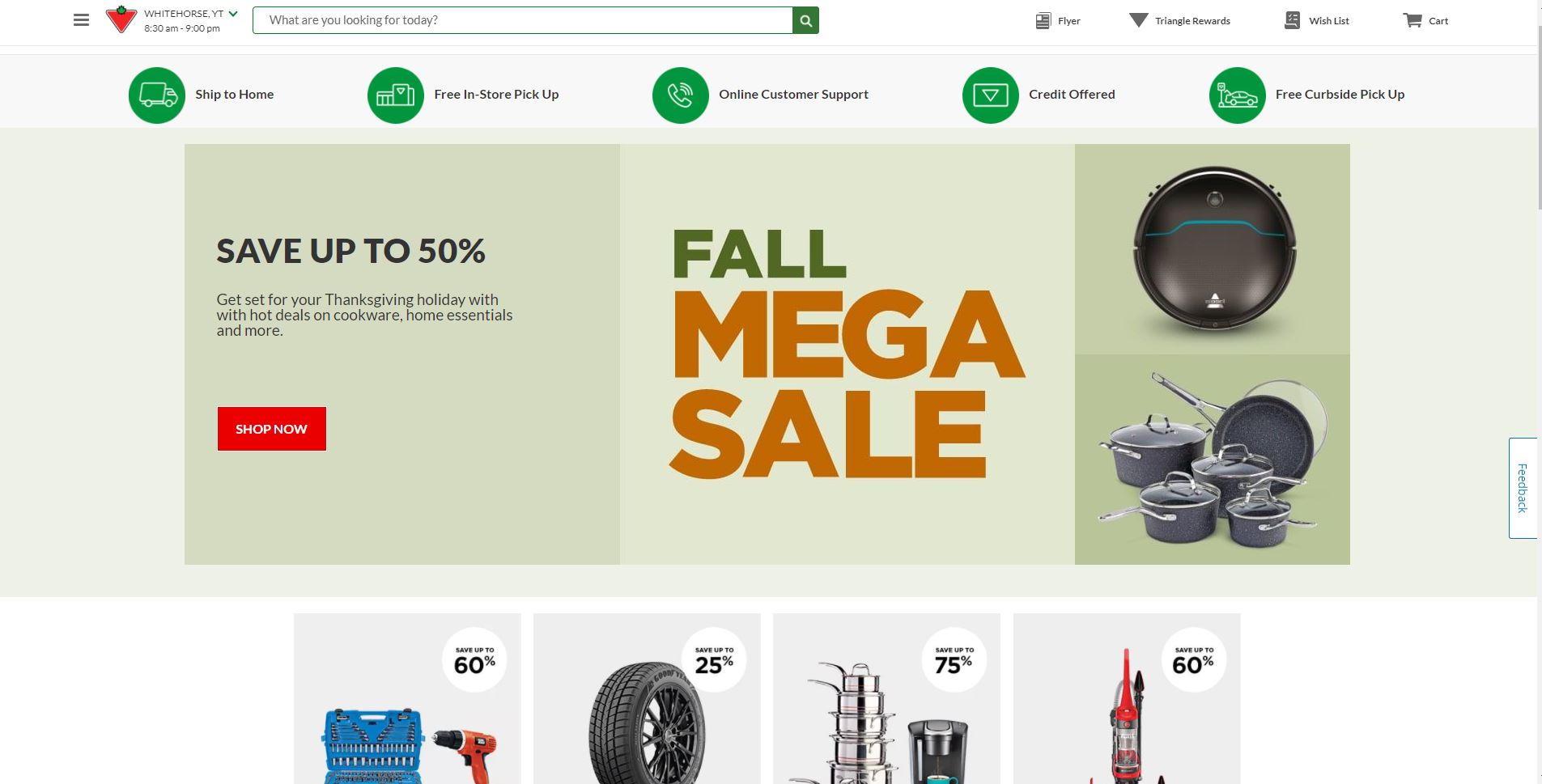 With monthly traffic estimates is about 15.9 Million visitor. Canadian Tire is considered as one of best ecommerce sites. This website provide online products such as household goods, toys, food stuff, automotive, hardware, sports goods, and leisure items
Conclusion
This was the ecommerce in Canada overview and the top best eCommerce websites in Canada in 2021. Besides, if you have any questions or problems related to developing an eCommerce website in Canada, so don't hesitate to contact us. We are one of the superior multi-platform web development services and outstanding eCommerce website themes providers in the world. With experienced developers, we commit to provide comprehensive eCommerce solutions for your businesses.