Ecommerce merchandising: The useful guide to drive more sales for your business
Ecommerce merchandising has one goal in mind – connect customers with the appropriate products so that they "Add to Cart" fast. Merchandise well and you'll boost conversion rates and boost your average order values. So, what should you take into consideration? Have a look at the useful guide to drive more sales you can implement today. 
What is eCommerce merchandising?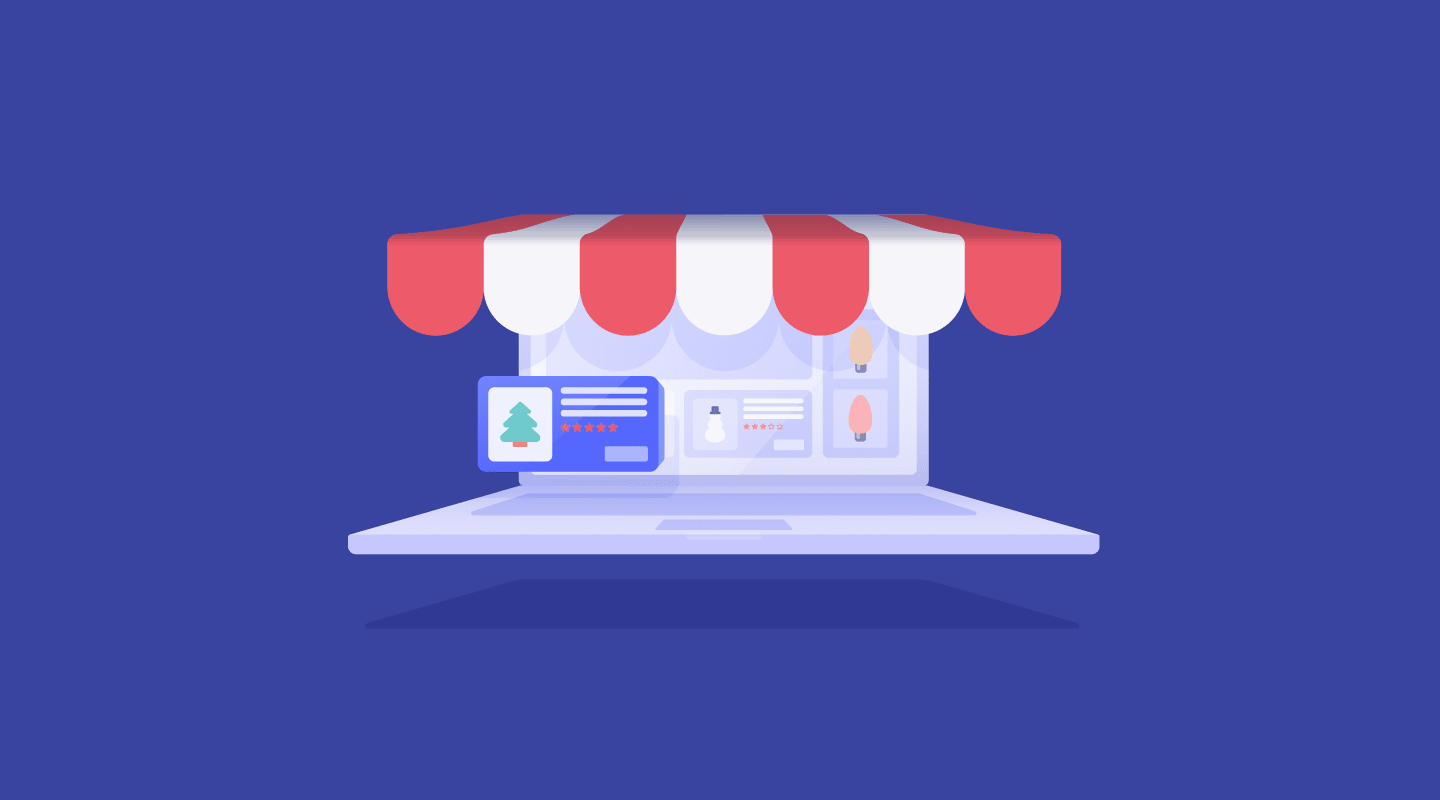 If you shop online, you have made a purchase with an ecommerce website. That is, an online store that sells products through a website. Ecommerce merchandising is all about how the business sells those products to you.
Branding, product position, engaging product pictures, thinking of innovative methods to showcase products; all of this is factors of ecommerce merchandising. The retailer's main goal is to encourage the shoppers to 'add to cart'. Behavior of shoppers can be tracked throughout their journey. Through smart ecommerce merchandising strategies, shoppers are gently persuaded to make a purchase. Although ecommerce website have been in operation for a while now, it seems shopping in-store is still the preferred choice.
So, why is this? The answer is that people like to get a sense of the item in real-life, to touch it and feel it before they buy any products. Moreover, the high shipping cost is big problem when ordering from the other side of the world. In fact, 65% of customers will abandon their cart if delivery costs are too high.
Also read: Powerful marketing strategies for eCommerce to succeed in 2021
The Importance of Ecommerce Merchandising
In unprecedented period like these, it is really crucial to invest in a well-functioning eCommerce website. Today's competitive eCommerce landscape demands marketers to offer a unique shopping experience for their shoppers. Providing a convenient and differentiated customer experiences may not only boost conversion rates, but also build a long-lasting brand image that will keep shoppers coming back on a reoccurring basis.
Ecommerce merchandising can also support businesses to gain their strategic business goals. Furthermore, marketing campaigns can be applied directly into the ecommerce store through ads, banners, and targeted content. While you're creating your marketing content, try featuring a strategic partnership. This is an effective solution to support your common objectives through cross promotion. Ecommerce merchandising can:
Entice customers.
Help the business show a variety of products.
Attract more website traffic with SEO-geared listings.
Promote certain products/special offers.
Convert browsers into customers
Elements of Ecommerce Merchandising
There are some key elements of ecommerce merchandising. All of them are designed to attract and keep the customer's attention. They are as follows:
1. Homepage merchandising.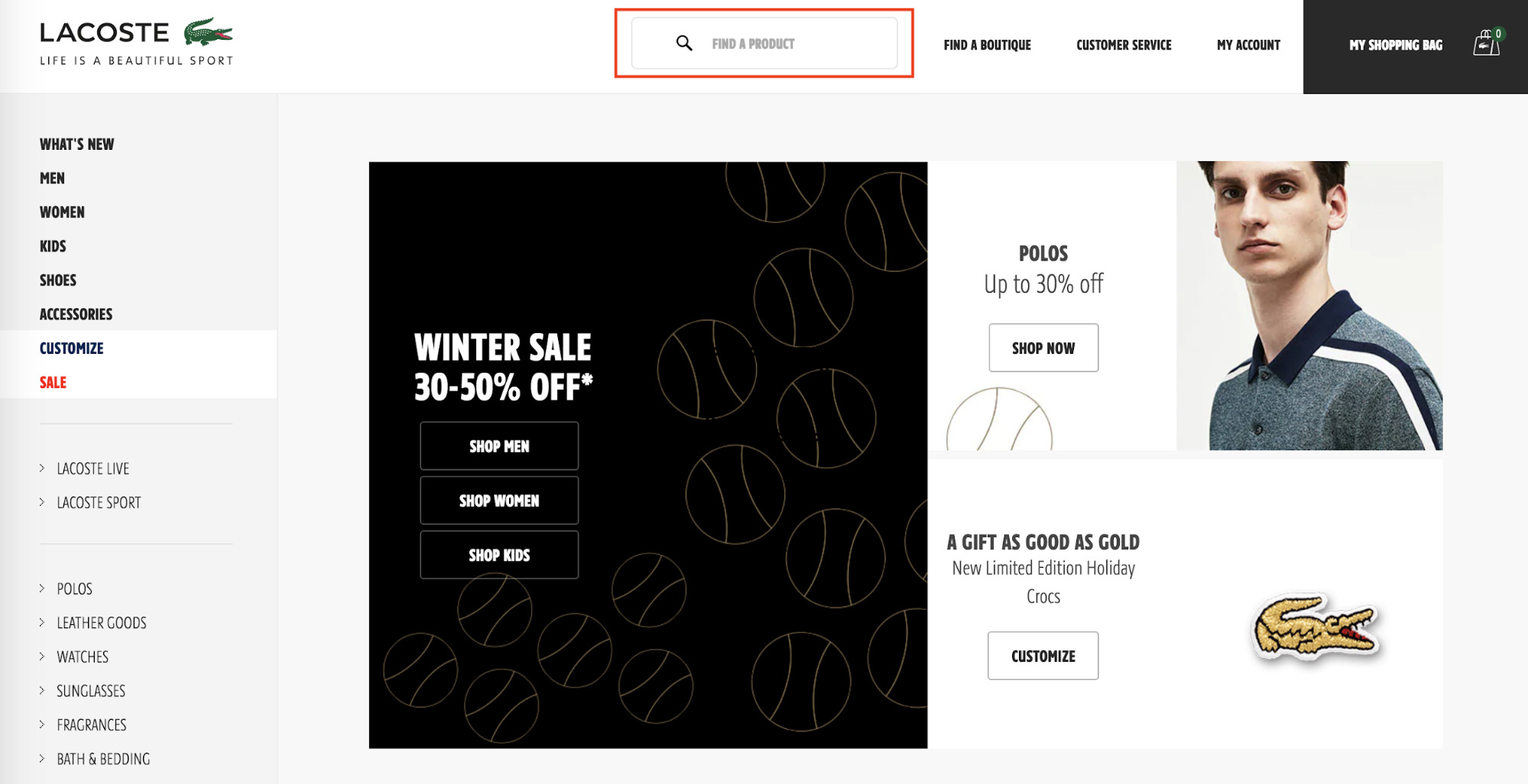 Whenever a user first land on your website, whether they moved your URL into the search bar or clicked onto your homepage through a search page result, they will be attracted by your main homepage. It can be personalized basing on the country the visitor is coming from, which can be helpful so users aren't bothered with working out conversion rates. A great ecommerce homepage should include:
Your business's mission statement or goal.
Images of popular products/services.
A link to your 'About Us' section.
An option for visitors to sign up and learn more about the business.
Details of any promotional offers.
Plenty of CTAs to motivate shoppers to make a purchase.
2. Product pages.
Product pages are pages designed specifically for each product. They can be grouped under a category page to make searching easily and continently for the shoppers. Product webpages may also be landing pages. When a shopper is seeking for a particular product on Google, if your page is SEO optimized, it should display in search engine results. Product pages should include: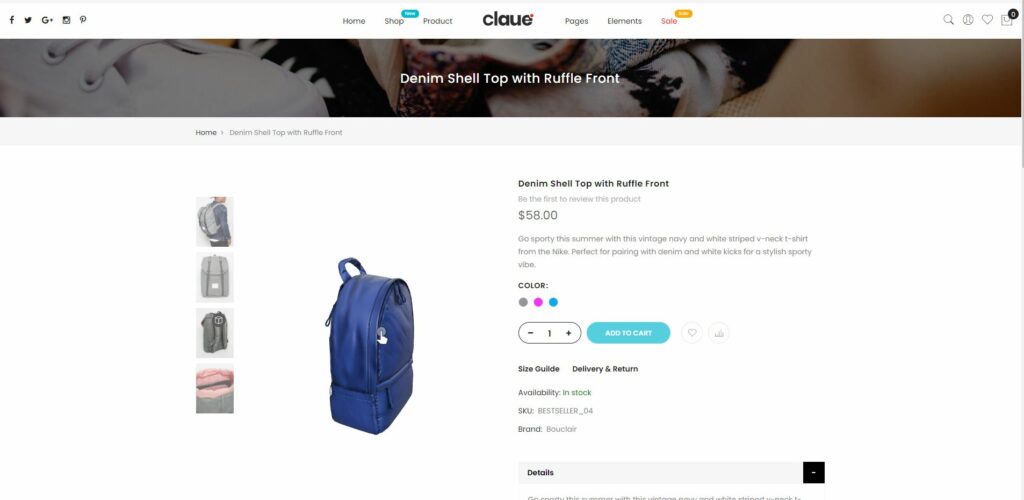 Images of the product – ideally 360-degree view.
A detailed product description.
Product specifications.
Product videos and demos.
Cross selling of products.
All product color options.
Upselling of similar items
CTA such as 'add to cart'.
3. Category-based merchandising.
Category-based merchandising is used to rank items within their category. It can also be helpful when you sell goods from only a few key categories. For instance, this can contain filters such as size, price, weight, latest in, and product ranges.
It's a great solution to highlight any item lines you want to attract the attention. Category-based merchandising should feature:
Product images.
A spotlight on the best-selling product from the category.
Star ratings.
Product comparisons on options available.
Ecommerce merchandising tips to drive more sales
There's a number of ecommerce website popping up across the internet. They are looking forward to capitalizing on the rise of online shopping. So, if you want to stand out from the crowd it's crucial that businesses continuously enhance their ecommerce merchandising. Here are some strategies merchandisers can implement to do just that:
1. Personal product recommendations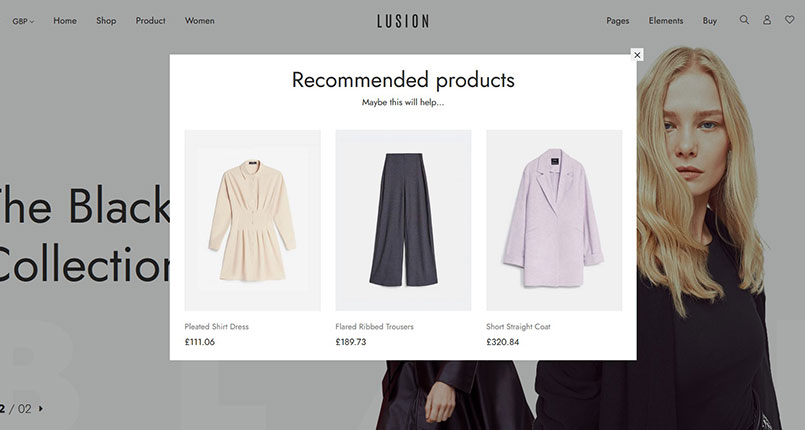 Personal recommendations are depend on what the current users has clicked on or previously purchased, what other shoppers have bought, and on products currently in the cart or that were previously canceled. Also, you need to ensure to have good product descriptions on your products. Measurements, colors, materials, and other essential information about your goods.
2. Highlight user-generated content
Before making a purchase, online customers make their research by collecting information about the product they want to purchase. Therefore, you need to provide the potential customers the users experiences, products reviews, and ratings because it is a part of the purchase decision. indeed, it's a great idea to use and showcase photos shared by customers.
3. Easy search and navigation
In order to make a purchase decision, clients should be able to find a product. If it takes a lot of time for them to find the desired product, the potential customers would be worn out and turn to your competitor. Therefore, there are multiple methods to make your ecommerce website more user-friendly including:
Place a visible search box so that users can look for the right product without going through every page.
Incorporate every product with a suitable category tag such as coats & jackets, tops, dresses, jeans, knitwear, etc.
Provide new offers and best-selling products to the top of your product page
Adjust the photos within your hero slider frequently
Photographs are a robust tool to attract customers. Therefore, keep in mind to take good care of your theme and visualization.
5. A mobile-friendly layout

Mobile eCommerce purchase is considered to grow by $3.57 trillion by 2021, making up for 53% of online traffic. The shift to omnichannel urges eCommerce retailers to adapt their merchandising strategies to make sure a smoothly user experience for their shoppers across devices.
Business with a mobile app have an absolute benefits the omnichannel world. If you don't have one, you need to make sure that your ecommerce site is responsive and optimized for all decides. Furthermore, a mobile-friendly layout will help you to attract news customers by boosting your search ranking for portable devices. The key factor to effective online merchandising is to present the items in front of your potential customers at the right time.
Wrapping up
It's not easy but you can drive sales by a deep understanding of your customers' requirements, latest technology, and smart online merchandising strategies. Besides, if you have any questions or interest in developing an eCommerce website don't hesitate to contact us. We are one of the superior multi-platform web development services and eCommerce website themes providers in the world. With experienced developers, we commit to offer comprehensive eCommerce solutions for your businesses.