How to sell plants online: Step by step to turn your hobby into a business to make money
How to sell plants online? Do you want to sell plants products online, but not sure what yet? Fortunately, this post is everything you need to start and run a successful online plants business. If you've got the right factors, like a great website, a great product, and the right pricing structure, you're already on track to a reliable online plants business.
How to sell plants online? A Comprehensive Guide
Step 1: Finding your niche
There are many way to get into the plant selling a business than simply shipping houseplants in the mail. How you determine to define your own offerings may based on the climate where you live, your access to wholesale greenery or space to grow, and how much you're willing to invest upfront. If you don't have a specific idea, some initial market research could help you to select a suitable niche. Besides, you use a keyword research tool to track what shoppers are currently searching for in the plants industry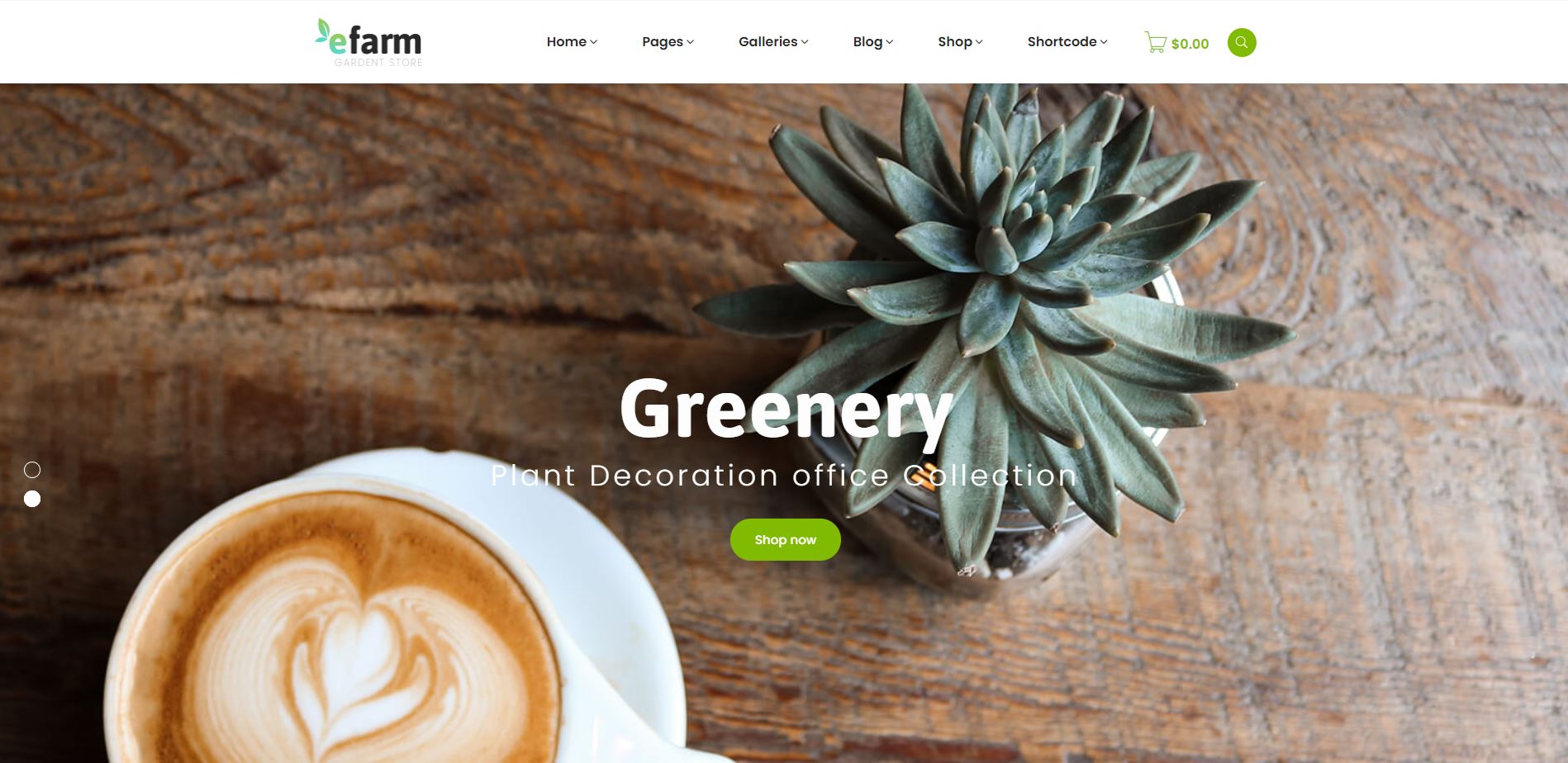 Step 2. Source Your Plants
You can't sell plants until you have plants to sell. So, the natural first step in building your online plant business is sourcing the right plants for your website. Here are some plant supply options for you to get started:
Growing your own plants to sell is an amazing option if you want to keep a high level of control over your supply. It also enables you to grow what you know your shoppers want to purchase, and limit the extra cost and confusion of working with multiple suppliers to meet requirements. However, if you do decide to grow your own plants, you'll need to assurance that you correctly cost up the equipment and time investment required. Furthermore, it'll be cheaper to purchase from a wholesaler or a local nursery because they can grow plants at a much cheaper cost.
Growing your own is also a great solution if you plan on targeting the more high-priced end of the market, as you can personally communicate the origin story of each plant, and demonstrate the love and attention that has gone into growing them.
Partner with a Wholesaler
Working with a plant wholesaler is a great solution for you, especially if you want easy access to tons of plants at a competitive price. However, unlike when you grow your own plants, you'll only be able to sell the plants that the wholesaler has available at any one time – limiting what your website is able to provide and restricting your ability to meet customer demands.
Work with a local nursery
Working with a local nursery can comes with a mix of benefits. For instance, they will often come with a great supply of plants that can be purchased at a competitive price. Moreover, they can support you make more profit from each sale. If you usually buy plants from them, you would also likely be able to influence what they grow, assisting you better suite customer demand, without the requirement to invest in the equipment needed to grow your own.
Step 3: Price Your Plants Fairly
Pricing is n important part of marketing. Price your plants too high, and you'll struggle to sell them. Price them too low, and you won't make a profit! When you price your plants, answer the question:
What do other businesses in the market sell the same (or similar) plants for?
What are people willing to pay for the plants you sell?
What's the cost of the plants you to purchase or grow?
How much does your business cost to employ (website, marketing, etc.)?
How much time do you invest in your plants online business?
Step 4: Build your online store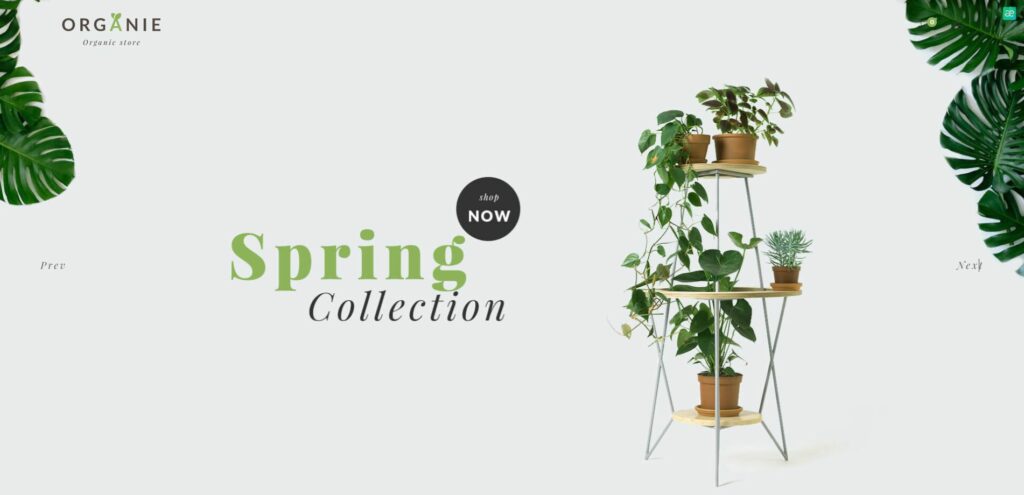 The best methods to sell plants online is through your own website. Every business needs a strong online presence and your plants business is not an exclusion from that rule. So dedicate some time to build your own website, your future shoppers need to know where and how to find you. Moreover, another great way would be to create an Instagram of Facebook page for this occasion. It would enable you to attract more followers and, therefore, to develop your business from the very beginning. Furthermore, do not neglect release a personal blog. This kind of business would only benefit if you actually made it a bit more personal. Share your stories from everyday life, but ensure that they are connected to gardening. You could also share some tips or advances for beginners that might bring you more shoppers that are loyal.
Magento themes for plant sellers
Magento is designed to make starting a business simple, even if you have no coding or design skills. Use one of the preset Magento 2 themes on Theme forest, then customize with your own branding, fonts, colors, and unique layout. These themes are our top picks for plant website
Claue ($129) : puts big lifestyle images first and supports small catalogs (say, you only sell air plants).
Supro ($69): a theme that allows you sell both products (like plants) and services (like plant styling).
Molla ($78) : a simple theme with lots of white space that helps your brand shine.
Orson ( Free) : great for plant sellers who have a strong brand story.
Step 5: Developing an order management process
There are two schools of thought when it comes to selling plants to make money. You can either take orders ahead of time or grow a variety of plants and see what customers buy. Each approach has advantages and disadvantages and will affect your order management.
By accepting orders, you know where the demand is and can plan what you grow. You may even can set up order forms during the winter months to measure future demand. JotForm has more than 800 order forms available so you can have the information you need from shoppers and map out your growing area.
Your second solution is to grow what you want and see what people purchase. This removes the problem of filling existing orders — especially if your seedlings don't turn out the way you wanted. The disadvantages is that you're subject to the rules of supply and demand. You may run out of something people like early on or get stuck with plants that aren't in demand.

Step 6: Invest in Marketing
Investing in marketing will support you reach users who want to purchase your products. Without good marketing, it doesn't matter how good your plants are, or how competitively you've priced them – if you haven't got your marketing strategy just right, your shoppers are unlikely to even find your plants, allow alone order them! Here are some great marketing strategies for selling your plants online:
Online Store
If you build an online store, you'll be entirely responsible for driving your own web traffic. Some good methods to do this which are
Driving traffic through social media ads and content
Search Engine Optimisation (SEO)
Search Engine Marketing (SEM)
Marketplace
Marketplaces usually come with an active customers, which you pay for via selling fees – however, you'll still need some solution of standing out from the crowd. Use these marketing ways to get ahead of the rest:
Sponsored listings
Deals and promotions
High-impact social media content
Social Media
Focus on building high-impact content that attract your audience's attention and inspires them to purchase your plants – then funnel this engaged, ready-to-buy cache of shoppers to your online plant store to convert.
Wrapping Up
These were the 6 simplest steps to start a plant's business online. And even a non-techy person could use them to sell plants online. Also, if you are not having an online store then also you can use this method for selling plants online. If site design isn't your strength, you can select from eCommerce website themes, or hire a website builder expert to build something custom.