How to start an ecommerce business from scratch: The complete guide in 2021
Ecommerce has a bright future ahead of it. However, beginning an ecommerce business is difficult and requires numerous processes. Therefore, to assist you, ArrowTheme has developed a detailed plan to start an ecommerce business. In this blog, tutorials have been categorized according to the most important activities you'll deal with while researching, developing, and building a successful ecommerce business. So are you ready to explore the complete guide to start an ecommerce business in 2021 now? Let's go.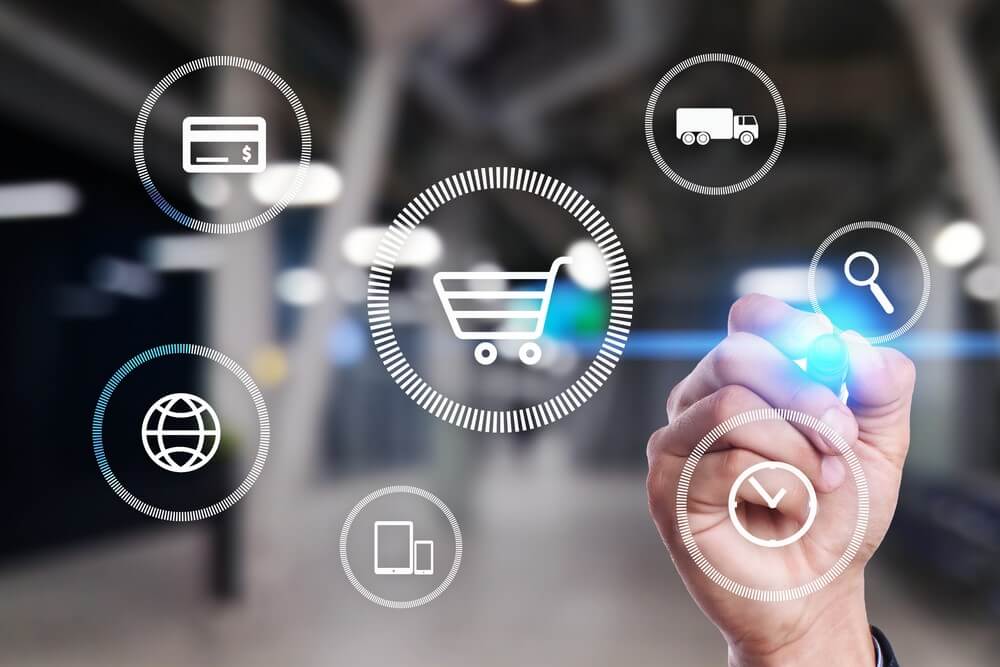 STEP 1: Start an ecommerce business by choosing the ecommerce business models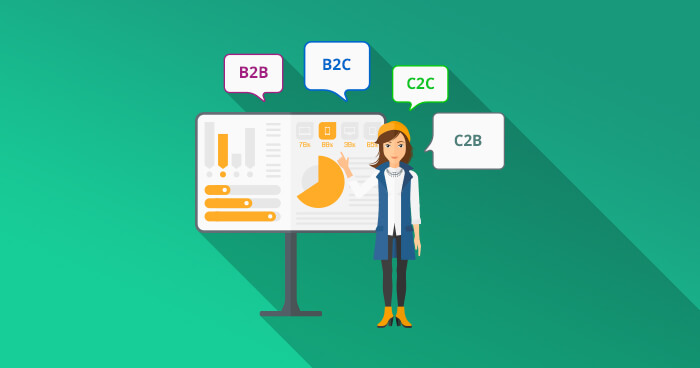 Searching for a product to sell.
Choosing ecommerce business models is the first step when you want to start ecommerce business. This is the most difficult part of beginning a new online business. In this section, we'll go over Trending items for you to sell in 2021. Therefore, it will help you to decide your products for your store. The ecommerce business plan that appeals to me the most is a single product line with affiliate marketing as a supplement. You can concentrate your efforts on content marketing and branding for a single product while monetizing traffic to drive sales.
Evaluating your ideas
How can you know if the type of your products will sell after you have it? We'll go through a few methods that active businesses have used to evaluate their product ideas and prospective market in this part.
1. Firstly, you can make a few first sales a priority.
2. Besides that, you should analyze the competition.
3. Thirdly, examining the current market's demand is the important part of your business plan
4. Fourthly, you also can begin a crowdsourcing campaign.
5. Next, you can meet with customers face to face. Therefore, you can chat about your product, see their immediate reactions with your products. Moreover, you can ask if they are willing to spend money on it.
6. Finally, you can promote things that consumers want
Acquiring your products
After you've come up with a great product idea, the following step is to figure out where and how you'll get your products. Besides that, you can take a look at the below to get some suggestions on how to acquire your products.
1. Firstly, you must determine the type of supplier you require. There are various suppliers to choose from, the most common of which are:
A manufacturer: creates your own product concept
A supplier, wholesaler, or distributor: buys pre-existing brands and items.
A dropshipper: a company that supplies and fulfills orders for already-had brands and products.
2. If you want to produce or wholesale, you'll need to select whether you want to source domestically or internationally when looking for suppliers.
Advantages
Disadvantages
Domestic sourcing
– Labor conditions and manufacturing quality are both improving.
– Communication is easier. Because there is no language barrier.
– It's a lot easier to find trustworthy manufacturers.
– Faster shipment
– Payment security is improved.
– Costs of production are increasing.
– There are fewer options for products.
Overseas sourcing
– Manufacturing costs are lower.
– There are several manufacturers to choose from.
– Alibaba and other one-stop platforms have made it simple to find suppliers.
– Customers' perceptions of quality are lower
– (Usually) weaker labor and manufacturing standards
– There is a lack of intellectual property protection.
– Barriers in language, communication, and time zones
– Shipping time is longer.
– Differences in business methods between cultures
– Importing goods and clearing customs
– Payment security are reduced.
3. In case you want to manufacture a product for your company. So follow these six steps below:
Research
Collect the data
Let manufacturer or supplier know your design
Samples can be ordered.
Negotiate
Make a purchase.
STEP 2: Research and prepare your online store
Analyzing the competition.
You've identified your product, assessed its potential, and found a vendor. But before you do that, you need to do some serious research on your competitors. Therefore, you will know what you've done against. Besides that, you also know how you can make your store become unique compared with your competitors.
So let's look at the following to know to to analyze your competitors
1. Firstly, you have to choose seven to ten competitors.
2. Secondly, you should make a spreadsheet using your data collected
3. Thirdly, you have to determine the different categories of competitors.
4. Determine the positioning of your competition.
5. Find out the competitive benefit and product offerings
6. Finally, making a SWOT analysis is very important
Building a business plan
It's time to build your business plan after you've completed your competition research. In the start of ecommerce business, a business plan is essential for identifying what to focus on, avoiding frequent business mistakes, and reaching out to potential clients successfully. Moreover, now ArrowTheme will show you the way to build a business plan step by step. Moreover, the following is an example of a common table of contents:
Executive summary:
Business concept: What does your business do?
Business objectives and vision: What is the goal of your business?
Description and distinctiveness of the product: What do you sell, and what makes it unique?
Target market: To whom do you sell?
Strategy for marketing: How do you intend to communicate with your customers?
Financial situation at the moment: How much money do you make now?
The financial situation is expected in the future.
The team: Who is participating in your business?
Company description:
Business structure
Business model
Industry
Vision and mission of your business
Information about your company's history or background
Short and long-term business objectives
Your team
Market analysis:
Potential market
SWOT analysis of you business
Competitive analysis
Management and organization:
Use an organizational chart to illustrate the internal structure of your business.
Products and services:
You can include more general information on each of your product lines if you sell a lot of them.
In case you're just selling a few. So you can give each one more information.
Describe any new items you'll be releasing soon, as well as any intellectual property you own.
Customer segmentation:
Where they live
Their age range
Education levels
Some common features of behavior
What do they do with their free time?
Where do they work?
What technology do they use?
How much money do they make?
Their values or viewpoints
Marketing plan:
Price: What are the prices of your products, and why did you make that decision?
Product: What are you selling, and how do you set your product different from the competition?
Promotion: How are you going to get your products in front of your target market?
Place: Where are you going to sell your goods?
Logistics and operations plan:
Suppliers: Where do you receive your raw materials for manufacture, or where do your products get made?
Production: Will your products be made, manufactured, wholesaled, or dropshipped? Besides that, how long does it take to manufacture your goods and have them delivered to you? Moreover, how will you deal with a busy season or a sudden surge in demand?
Inventory: How much will you store? Furthermore, where will it be kept? If necessary, how will you send it to partners? Additionally, how will you handle inventory management?
Financial plan:
Income statement
Balance sheet
Cash flow statement
STEP 3: Setting up your ecommerce business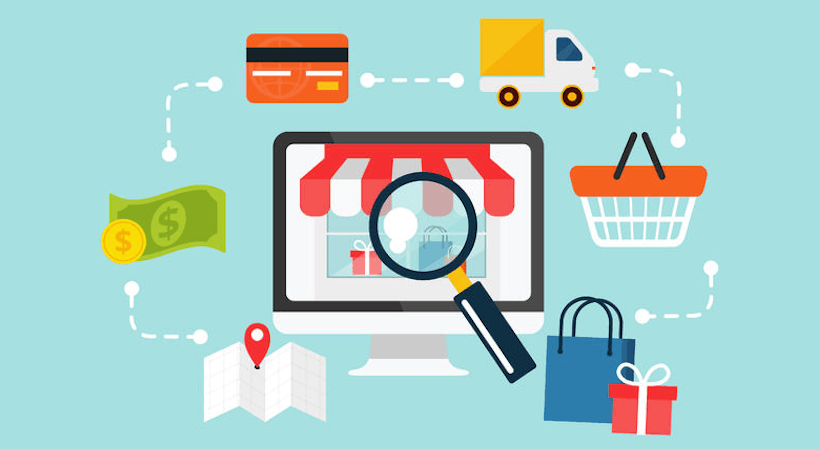 Choose a name for your business.
Although your website's name and your company's legal name don't have to be the same, keeping them similar has its advantages. Therefore, you don't want to choose a brand name again. So be sure anything you choose fits your niche.
Designing a logo
It's time to create a simple logo after you've chosen a memorable name and registered a matching domain. Therefore, now ArrowTheme will show you 7 steps to creating a memorable logo:
Firstly, you have to create a unique brand identity.
Secondly, you can look for ideas for new designs.
Thirdly, you can choose colors that are representative of your company.
You can choose a font.
Next, you can make a few rough versions.
You can obtain feedback
Finally, you can make improvements to your winning design
Search engine optimization (SEO) knowledge
You're almost ready to start developing your online store. However, before you get started, you should learn the basics of SEO. Therefore, you can correctly arrange your site or pages for all search engines.
Thus, you can take a look at HERE to find out the information about Ecommerce SEO.
Creating your store
It's time to create your store now that you've gained a deeper understanding of search engines. There are numerous important factors to consider. Because there are hundreds of ecommerce platforms to choose from. Therefore, it's not easy to pick the best ecommerce software. Moreover, things like loading speed, functionality, compatibility with various payment channels, compatibility with your business structure, your web developer talents, SEO-friendly features, and more must all be carefully considered. Furthermore, don't hire any "CRO Expert" or an expensive development firm after you've decided on your ecommerce solution. Because you just simply use a theme. Because depending on the shopping cart you choose and what they offer, you may need to pay a little price of $100 or more to have a suitable template.
There are numerous Magento, Shopify, and WordPress themes available. Therefore, to boost your exposure, ensure that the ecommerce platform can expand with you and integrate with big ecommerce marketplaces.
Addition, it's critical before you start getting traffic. Conversions require the use of email marketing. So make sure you have coupons, thank-you emails, and upsells in place to convert visitors into customers. Moreover, you must also consider client service.
Selecting the sales channels
Choosing sales channels where new customers currently purchase is one of the most effective methods to contact them. The best mix of sales channels will be determined by your products and target clients. However, there are a few outstanding possibilities that can supplement and assist your self-hosted business.
STEP 4: Getting ready to launch
There are various shipping and fulfillment components to consider when you prepare for the start of your new ecommerce business. Therefore, we've collected a few comprehensive instructions on how to figure out your shipping strategy in this section.
1. Shipping strategy 101
Rates and methods of shipping: Will you charge your consumers the full cost of delivery or will you give free or flat-rate shipping to cover some or all of the cost? What method will you use to deliver orders to your local customers?
Weights of products: Measure and update the weight of each product you sell to accelerate the process. Besides that, having that information will enable you to get a strong understanding of your total costs and provide correct rates to your buyers.
Select your favorite packaging option: After you've decided, you can enter that information into Shopify to calculate correct shipping costs.
Source your packaging: Your packaging should be sourced. Some carriers, such as USPS, UPS, or DHL, offer free packing, or you can invest in branded packaging if this is part of your goal.
2. Decide on your delivery costs and methods.
Offer Free Shipping: One of the most effective ways to prevent shopping cart abandonment is to provide free shipping to your buyers.
Charge Carrier Rates in Real-Time
Charge a Flat Rate
Local delivery is available.
3. Calculating shipping costs
Shipping rates are determined by a multitude of factors, including:
The weight of the package
Addresses of origin and destination
4. Packaging and promotion
Customers' expectations of online shopping are changing as the world of ecommerce grows. Years ago, packaging and shipping were just a way to get a product you ordered online. However, now shipping, packaging, and appearance are all components of the ecommerce experience. Additionally, some of today's most successful brands are those who use packaging to provide an unpacking experience. Therefore, you should consider how you can improve the shopping experience by using packaging, as well as how you can use packaging as a brand development.
5. Tracking and insurance
Insurance and tracking are often inexpensive with most carriers. Moreover, it offers you with recourse if one of your items is lost or damaged. Furthermore, you should consider obtaining insurance for large-ticket items. As a result, you are covered when a goods is lost. In addition, please remember that some delivery services include insurance as part of the package. Thus keep that in mind when comparing courier pricing.
6. Forms and declarations for customs
Tariffs, taxes, and duties are all things that need to be considered. Therefore, in case there are additional customs fees when a product arrives at the destination. So it will be paid by your buyer at the date of shipment. As a result, you should have this information in your delivery policy.
7. Business accounts
Consider opening business accounts after you've decided on which providers to use. Because discounts, greater expense monitoring, and online tools are all available with a corporate account. Hence, you can run your shipping operations more efficiently.
8. Putting labels on your products
You'll need to decide how you want to label your packages after you've decided your appearance, packaging, return policy, and charges. Thusm many business owners begin by handwriting addresses on the package. However, it is time-consuming, boring, and inflexible as your company expands.
STEP 5: Start your ecommerce business
1. Marketing your online store
You should focus on your best-performing marketing methods or expanding into new strategies. Therefore, you can attract traffic and convert that traffic into sales. Following are some methods for you to promote your store:
Using Email marketing:
Email series for abandoned carts
Welcome emails
Emails to encourage
A new customer email
Customer email series that is repeated
Email receipts for online purchases
Email for re-engagement
Increasing traffic via social media
Using paid advertising such as: Facebook, Google to drive traffic and conversions
2. Optimizing to increase conversions
When you have no sales, there are 9 ways to get customer trust:
Share your company's human side.
Relationships are built through content.
Demonstrate to customers that their safety is a top priority.
Highlight the great return policy.
Make yourself available to customers who have questions.
Give specific details about the product.
Consider handing out samples.
To handle purchasing issues, create a FAQ page.
Solving the problem that destroys trust.
3. Using analytics to find out what's going on
In order to do business effectively, you have to learn how to use analytic tools such as: Google analytics, Shopify analytics, Facebook analytics tools,…
Conclusion
After reading this article, you must have to know how to start an ecommerce business. In case you are confusing any idea. So don't heritage. Let's CONTACT US. Besides that, please keep in mind that ArrowTheme also provides Ecommerce products such as: Themes, extensions. ArrowTheme are always here to support your business.