Magento ERP extension: Top 10 best free and premium ones to grow your business
ERP (Enterprise Resource Planning) system is a kind of software to manage the performance of a business. So syncing data between ERP system and Magento store is very important to keep track of your business activities. Instead of doing it manually, using a Magento ERP extension is a smart solution to grow your business.
Here are the top 10 best free and premium extensions that you can refer to.
Magento ERP Integration by Magenest (Odoo Integration) offers you an easy way to sync data from your online store to this extension and conversely. Firstly, it syncs all information about customers from your store to Odoo. For example, it automatically updates customer's information in the Magento account. Secondly, you can import product data including names, prices and quantities. Also, it allows all kinds of products such as simple, configurable, downloadable and so on. Thirdly, it also adds the tax rules or shipping methods. Moreover, this extension uses con-jobs to sync in real-time. So you are no longer worried about missing information. Finally, the admin can control all synchronization process by reports in the backend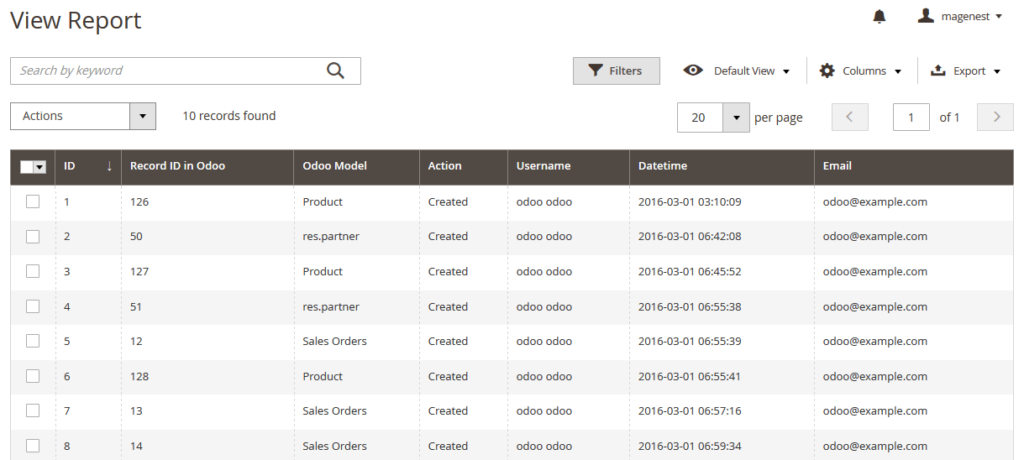 Price: $169
This extension is a great solution to keep track of 3 main fields: inventory, suppliers and orders preparations. Firstly, it tracks the warehouse to know the stock exactly. Also, each product is displayed by 4 levels of inventory: Physical inventory, Stock available, Stock Alert and Ideal Stock. In addition, you can control each movement of the stock including shipping, receiving a purchase order, money-back product suite. Secondly, this extension helps you manage the relationship among suppliers. You can edit all the basic information about each supplier such as name, address, tax, discount,… Additionally, you can integrate each product with more than one supplier. Furthermore, it allows you to control the out-of-stock products to create purchase orders. Finally, you can customize your order process including select, pick, pack, download PDF and ship.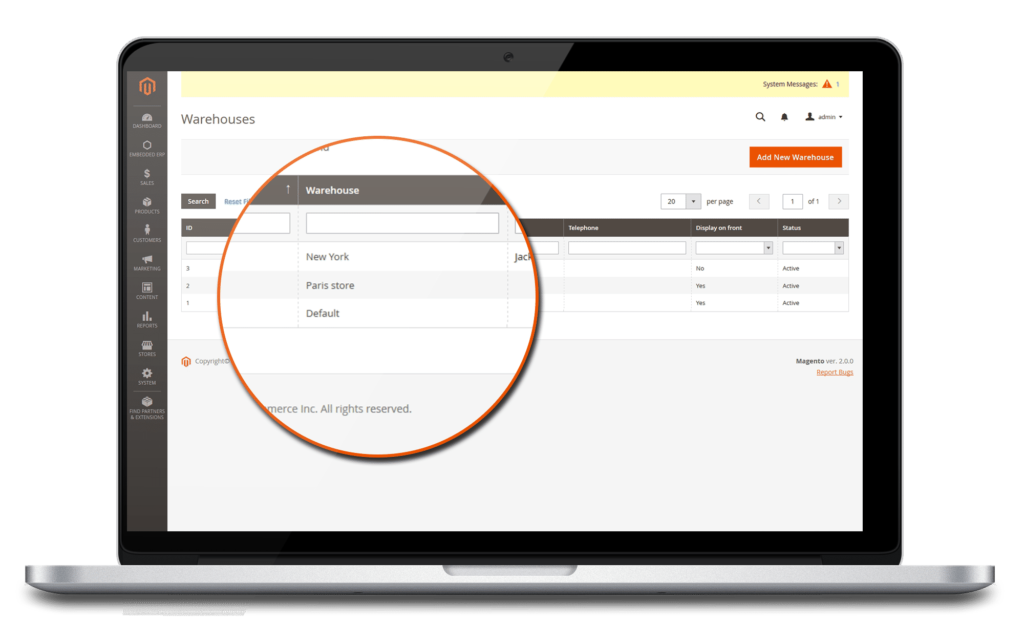 Price: $790
3. ERP by Magestore
ERP extension helps you integrate your online business with offline activities in one place. Even more, it optimizes the operation process to gain more sales. Firstly, it allows your staff to update the newest information about customers to sell better. Secondly, it connects online with offline stores to understand customers thoroughly. So you can offer suitable discounts and serve customers well. Thirdly, it manages all the inventory during the flow from suppliers to your stores. It tracks sales of all product types (simple, bundled) to know the exact stock information. Also, it defines the low-of-stock products to purchase in time. Furthermore, you can use this extension to control the orders from all channels and delivery processes. Finally, you will receive real-time reports to understand and improve your performance.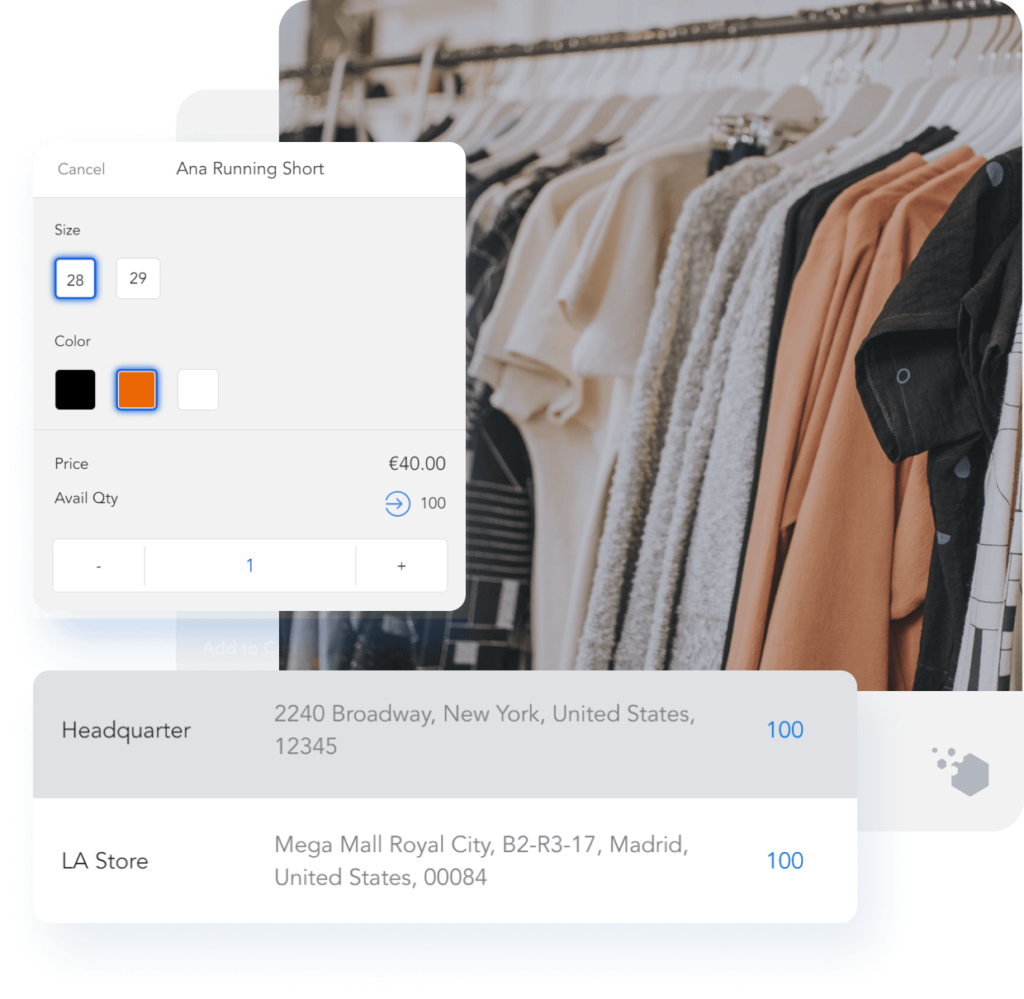 Price: $299
This extension integrates your business with ERP services to manage resources efficiently. Firstly, it offers both B2B and B2C businesses a quick synchronization. By the speed of averaging 3000 product/min, you no longer worried about the large file number. Secondly, it allows you to connect with more than one data source. For example, you can access data from REST API, SOAP API, GraphQL, WebHooks, FTP/SFTP, URL, GoogleSheets, or file upload. In addition, it supports you with multiple file formats such as JSON, CSV, XML, XLSX, ODS, ZIP & TAR. Thirdly, it provides you with a safe cross-platform connection. For example, some platform bases are MySQL, Oracle, MongoDB. Finally, it is not only used for ERP integrations but also CRM, PIM or dropshipping ones.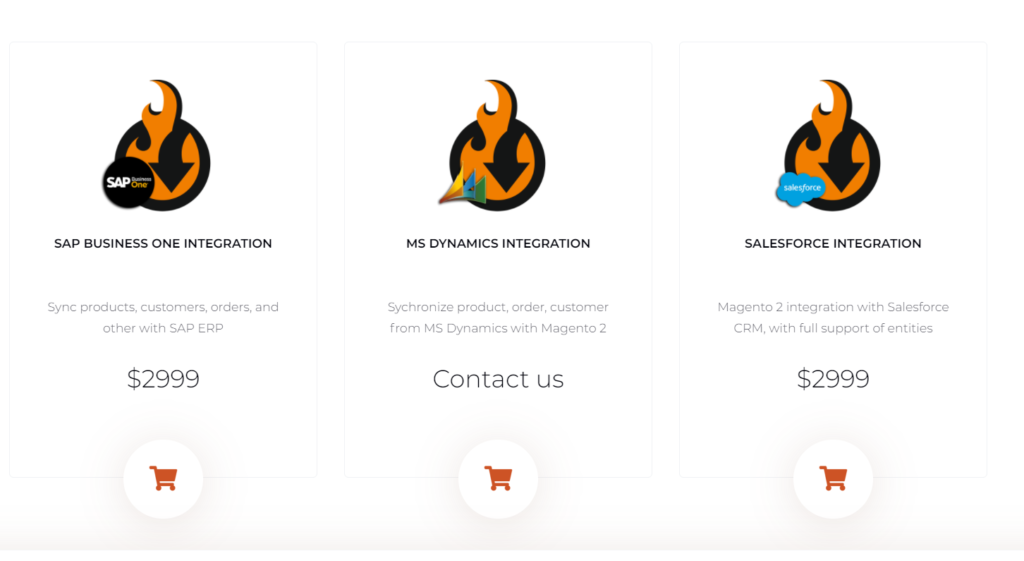 AccountView ERP Integration assists you to manage business activities by syncing data from AccountView EPR and your online stores. Firstly, it allows you to export data about customer's profiles, orders, and transactions. Secondly, you can export data seamlessly and fast. Also, this extension ensures accurate exporting and importing without errors. Thirdly, it saves time and effort due to an automatic process. Finally, you can see more benefits of AccountView in the pictures below.

Price: $424
6. Magento ERP Integration by E-link
This extension connects your data with a third party. Firstly, it supports you to connect data about customer information, address, product details and pricing, order status, shipping, order entry, invoices and online payments. Secondly, it provides you with native mobile apps which have available customers data. Thirdly, shoppers can use online bill pay and see the history of payment. In addition, you can allow some people (partners/ sales staff/ customers) to place orders, view history, and make payments on behalf of Sage customers. Moreover, you can assign products to a Sage customer. Finally, it suggests to custom any needs from your business.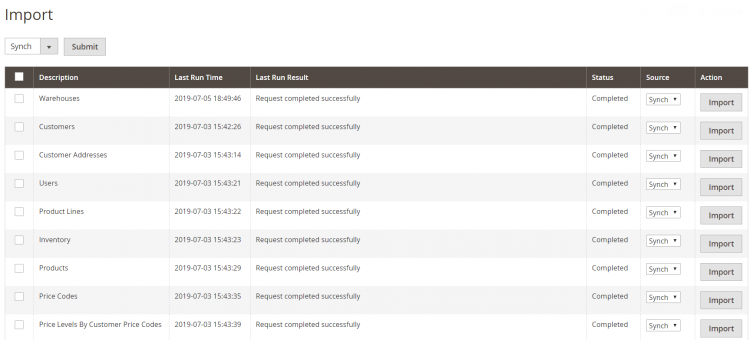 ERP Integration by Beehexa helps you sync real-time data in a secure process. You can gain a lot of benefits from this extension such as keeping track of stock and sales, minimizing errors and simplifying the accounting. Particularly, it records payments and sales tax, connects with shipping apps to manage the stock. Also, it uses real-time synchronization to update the latest information. Furthermore, it ensures accurate data by replacing manual entry. Finally, you can see the pricing options below.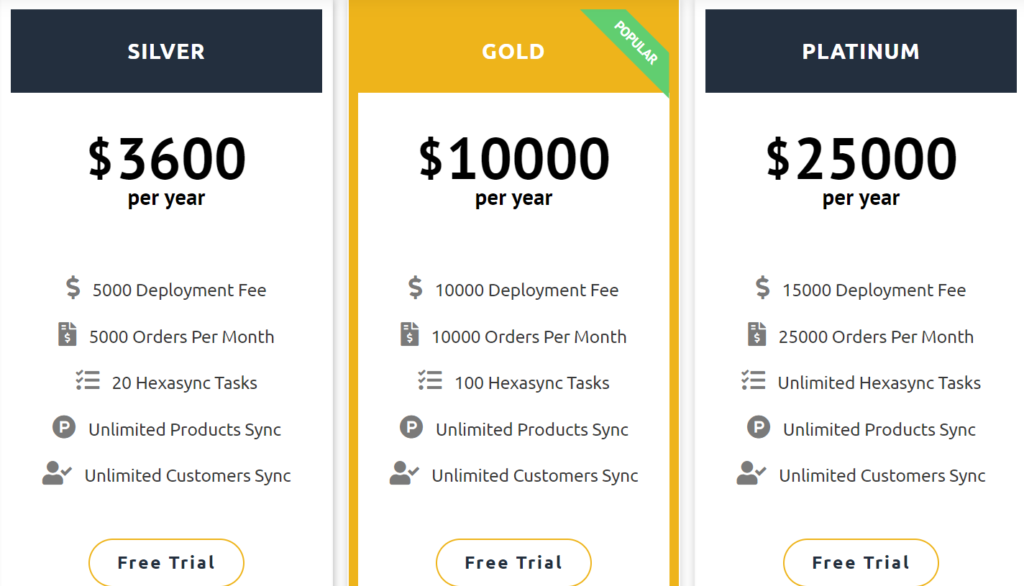 This extension offers you a 2-way connection between your online store and ERP system. Firstly, it automatically syncs data quickly. Secondly, it can connect with multiple stores and platforms including marketplace, CRM and EDI. Thirdly, you can control all the data in the cloud instead of premise software. In addition, it accesses you with a 24/7 support team. Moreover, you can share business rules with it to decrease the cost of ownership. Finally, It supports Magento 2 with Outbound Credit Memo workflow, Outbound Return workflow and Inbound Customer workflow.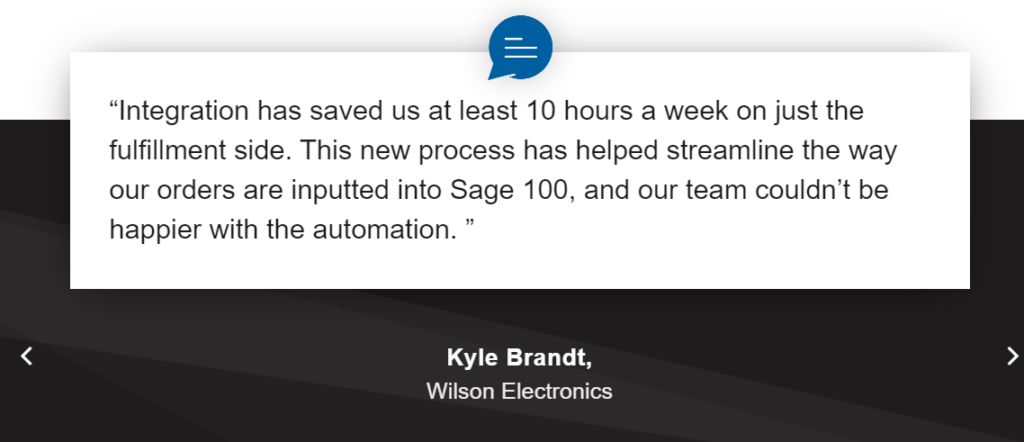 Price: From $300
ERP Integration helps you integrate online stores with ERP systems. Firstly, it saves time to add more inventory because sales staff can see the stock status in the ERP and plan to buy. Secondly, it fastens the order process by tracking orders from ERP. Thirdly, it decreases the workload of the accounting department by automatically update the entry. In addition, customers gain satisfaction because they can keep track of the order process. Moreover, it prevents you from an "out of stock" situation by updating real-time inventories. Finally, you can track shoppers checkout in ERP.

Price: $223
This extension allows store owners to take advantage of both the Magento platform and Netsuite ERP. Firstly, it automatically fills in orders from your store in NetSuite ERP. Secondly, it always updates the inventory status for you to manage. Thirdly, it allows simple and configurable products to be available in NetSuite. In addition, it supports you to manage all the stores in one Netsuite account. Moreover, it prevents duplicate entry by adding flag duplicate orders and customers. Last but not least, it sends you notifications about the interrupted process via emails.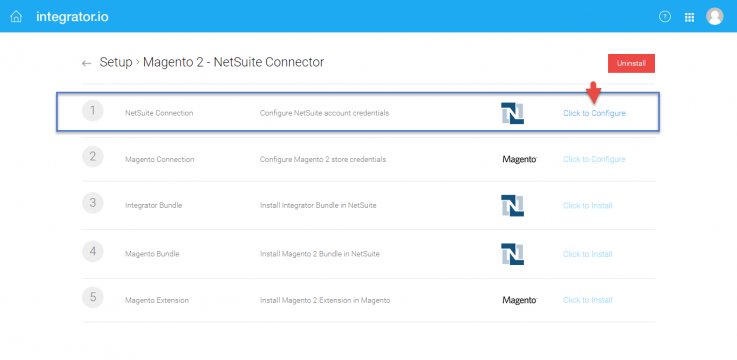 In conclusion, Magento ERP extension will be a great solution to manage your business more effectively. Arrowtheme wishes you the best performance with this extention.
Besides, Arrowtheme are offering multiple free Magento themes. See here!