Shopify international shipping: Everything you need to know to set up for your online store
With Shopify stores that often trade with many different countries, international shipping is one of the most important things they have to integrate into their stores. If you're wondering how to set up Shopify international shipping for your online store successfully and quickly, let's Arrowtheme assist you through the article below. So, let's explore it right now!
What does International shipping mean?
The term "international shipping" indicates the process of transporting items of various shapes and sizes around the world by air, sea, or land. Meanwhile, with the introduction of eCommerce, there are a few things that have changed over time. Businesses and eCommerce vendors must comply with a variety of international shipping processes, including rates and taxes. With so many laws and policies, the procedure can get extremely cumbersome.
First and foremost, the first step of the process of setting up your store for international shipments, you'll need to conduct some research. Besides, develop a solid strategy, and plan out the campaigns you'll run in various countries.
What's more, although its process may initially perplex you, it also brings you a lot of great benefits, mainly in terms of business potential and revenue are immeasurable. International shipping should be your first move if you want to increase your sales limits.
What are the advantages of International shipping?
Better potential business growth
In fact, improved prospective business growth is the instant effect of expanding your business in order to discover new boundaries. Furthermore, your items reach new customers in different parts of the world, providing you with a new sales channel. As a result, you will be a step ahead of your customers in this manner.
Take advantage of year-round sales
In case you are an online retailer dealing with seasonal merchandise, using year-round sales is extremely helpful for you. Although certain things that may not be in high demand in this region, they will almost certainly be useful for sales in another.
Wider range of items
Moreover, you will have the ability to efficiently manage a wide range of products in your inventory as soon as you reach new sales platforms. Then, this will allow you to simply traverse their needs based on local marketplaces, allowing you to deal with a diverse range of products. In addition, you will have a better probability of selling once you have a large selection of things in your inventory.
Enhance customer base
Best of all, shipping internationally expands your consumer base, then will bring up new opportunities for your business. With products selling in many regions, your company has expanded its consumer base and increased its prospects of establishing a global presence in newly discovered markets.
Way to use Shopify Shipping to ship internationally
First and foremost, as you may know, Shopify provides discounted rates with USPS, UPS, DHL Express, Canada Post, and Sendle to merchants in the United States, Canada, and Australia. So, you can easily compare their costs in order to find the most suitable one for your online store. Besides, once you buy international shipping labels from Shopify, it will instantly prepare the appropriate customs forms and documentation for you. And, especially they can be printed on any normal printer. This documentation is electronically transmitted to customs when you ship from the United States with DHL Express–no additional paperwork is required.
Furthermore, you are able to book a free or discounted pickup for any UPS, DHL Express, or Sendle cargo, or connect out to schedule one directly with USPS, when you're ready to receive your shipments.
For more detail, there are four factors for you to consider before deciding which shipping carriers to utilize.
Costs of Shopify international shipping
One of the best methods you can apply to cut down shipping costs is to use different carriers. In reality, postal carriers tend to be cheaper, but they may not have as many alternatives for package kinds and delivery times. Meanwhile, express carriers focus on speed so they are always speedier. Not only that, they are able to handle bigger or larger items, and offer more service alternatives. However, it also means that they are more expensive.
Options of delivery
While there are numerous clients who will be eager to get their products straight away, others will be more patient to wait for their package within a few days. So, this is the reason why you should offer a variety of delivery alternatives to better meet any customer's requirements. In fact, providing a variety of options allows them to strike a balance between timeline and price, which could mean the difference between a sale and an abandoned cart.
Insurance and tracking
Nowadays, most carriers offer shipment tracking, allowing you and your customers to keep track of their shipments. Additionally, you also are able to utilize ePacket tracking to provide end-to-end tracking for your consumers.
What's more, insurance also plays a significantly important role in international shipping. Hence, you should apply the insurance for your shipment if you're worried about a delivery becoming lost or damaged.
Best of all, most worldwide express carriers offer insurance. And, if it isn't already included in the cost of shipping, it's reasonably inexpensive and simple to add.
Furthermore, with US merchants, they can insure any cargo with Shipsurance, regardless of delivery method or order destination. Besides, some shipping services that include insurance in the price of delivery are available when utilizing postal carriers like USPS or Canada Post. To acquire automatic coverage, utilize USPS postal classes like Priority Mail International and Priority Mail Express International, or Canada Post mail classes like Priority Worldwide, Xpresspost – USA, or Xpresspost – International.
In terms of coverage, it can always be purchased through a different shipping service for a few dollars per $100 USD declared value. In addition, regardless of choosing any shipping option, you should consider insuring any shipment worth more than $200 that is being delivered to another nation in order to get some peace of mind.
Be clear about fees
Although we place it as the last factor, it plays an important role no less than the above ones. In reality, this could be the most crucial aspect of any international shipping plan. Simply speaking, coming to shipping fees, you should keep in mind to be as honest as possible with your customers. Also, don't catch your consumers off guard with an unexpected total at checkout.
For more detail, when exporting overseas, a store's shipping policy must explicitly specify who is responsible for tariffs and taxes in order to gain trust and close a sale with a new customer. These expenses can be communicated on your policy pages, for example. Not only that, you must clearly state how and where you will send products overseas, as well as any expenses that may be incurred.
Additionally, it's not only about expenses when it comes to letting your customers know where you deliver. In this topic, we advise you should take advantage of a Shopify app named Free Shipping & Hello Bar. It is a smart tool that can help you market your shipping and rates to a worldwide audience.
Whether it's on your homepage, product page, or policy page, it's important to use all available choices to communicate shipping costs- or possible costs- to a client. Then, it will help you both set expectations, which will offer the consumer more confidence in completing their purchase.
How to set up Shopify international shipping for your online store?
In fact, the process of installing Shopify international shipping is quite simple. Then, all you need to do is following as our step-to-step guide below:
#1. To begin, you should make sure you know what you're shipping.
#2. Figure out where you'll be shipping and what region you'll be shipping to. In particular, you have to adhere to their tax obligations.
#3. Then, determine who will receive the shipment. Moreover, before clearing, you have to clear the international taxes.
#4. After that, choose a dependable shipping company based on when your customer anticipates their package to arrive.
#5. Finally, let's conclude your sales.

In addition, do you need any assistance to set up Shopify international shipping for your ecommerce store or anything else? If YES, let's take a look at our Shopify website packages where you will have many great opportunities to work with our seasoned Shopify experts. Our packages include everything you need to make your website stand out from the rest.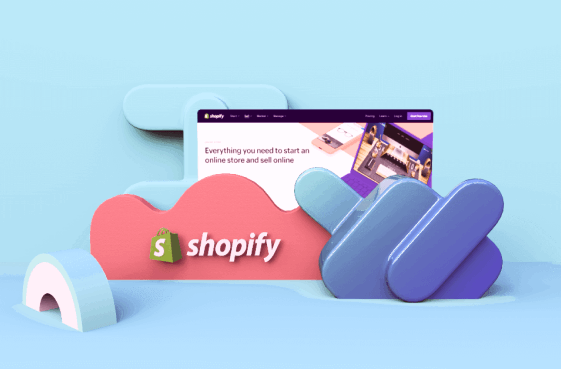 We are especially having a upto 30% Sale program for every of our Shopify services. If you are interested, let's leave your details on our CONTACT FORM. Then, we will connect you as soon as possible.
Fee for Shopify international shipping
Mention to international shipping, you have to remember these types of fees that are usually considered in shipping payment for international shipping below:
#1. Shipping-related charges
In fact, these can vary depending on the shipment's specifics including the pickup location, delivery destination, and delivery hours. If the packages you're shipping farther, surely, you will have to pay the higher the cost of international parcel delivery. In particular, in case you reside in a remote or extended area, you may be charged more. This is because the pickup or delivery sites are more expensive.
#2. Charges for parcel handling
Not only that, you also must deal with aspects of the things you're shipping. For instance, their container, weight, and dimensions. If your package does not meet their requirements, you may be required to pay additional fees.
#3. Charges for taxes and duties
Taxes and duties are likely to vary depending on the product. This is because different countries will impose different tax and duty rates on certain products.
#4. Other fees
For example, when you choose higher service express carriers, it may cost you extra money in some situations.
In conclusion
To sum up, with the helpful information provided about Shopify international shipping above, Arrowtheme hopes it will answer your inquiries and meet your demand about this topic. Aside from Shopify international shipping in particular and our Shopify tutorials in general, you should explore more about our Shopify apps & themes, Shopify development, etc.