Shopify Pre order app: Top 10 best free and premium apps for Shopify
If you're owning a Shopify store and want to include Pre order functionality, don't miss this article. All best-sellers of Shopify free and premium apps are gathered for merchants to pick the most suitable ones. Check the top Shopify Pre order app right here or nowhere!
1. Pre‑Order Manager 2.0

By installing this Shopify Pre order app, the store owners enable totally eliminating the out-of-stock issues in their store. Besides, this app provides the most effective features from SpurIT vendor. Instead of the Add to cart button, the PreOrder supports the customers with the PreOrder button, by which they can motivate their users to purchase more and more. Moreover, the retailers do not need to invest much in their products, the sales with the support of this app will increase dramatically. On top of that, all the pre-orders will be scheduled the start and end dates detailly. Without any codes, this app is totally user-friendly so even the new starters can utilize all the features from this app.
Pre-orders, Crowdfunding, Out of Stock, Coming Soon, Sold Out
Schedule pre-order start and end dates
Launch PreOrder button
Assess to customers more easily
Generate a business strategies effectively
Gather payments easily and quickly
2. Pre‑order Now

Pre-Order feature is one of the hottest trends in the Shopify store. The reason why this function is essential for the online business is that it helps boost revenue and test demand. Before the store owners officially launch a product, the pre-orders will enable them to understand more about their potential customers.
With this app, there are no more out-of-stock items which are ordered. Pre-Order Now module will let the store owners to manage the inventory effectively. Moreover, this app helps users to search for their products to help customers save a lot of time. On top of that, by this app, it is easy for the store owners to dismiss the risk to when including the pre-orders in their shops. In addition, the customers enable booking an advance reservation for their items easily.
This Pre-order Now app also offers multiple product Quickview popups and AJAX collection pages. In this way, online sellers can enhance the customer's attention without slowing down their websites. Last but not least, this app boosts revenue by replacing the standard Out of Stock.
Sell Pre-order, Out-of-Stock, Sold Out & Coming Soon Products
Boost the sales by pre-orders management
Enable the users to seek out items
Set up the handy preorder
Manage the inventory easily
Support the advance reservation
Try the high converting Shopify themes for your eCommerce websites:
Storepify – Minimal Multipurpose Shopify Theme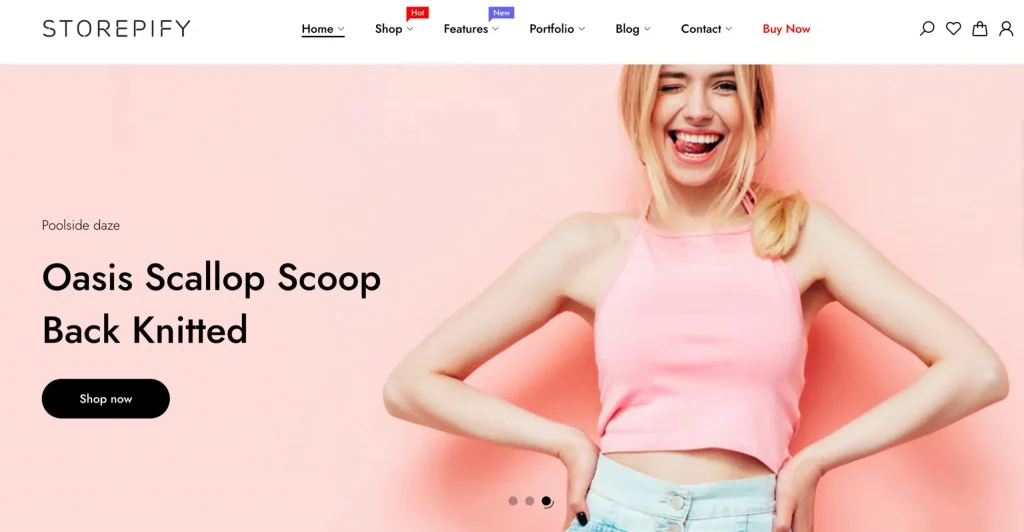 Lusion – Multipurpose eCommerce Shopify Theme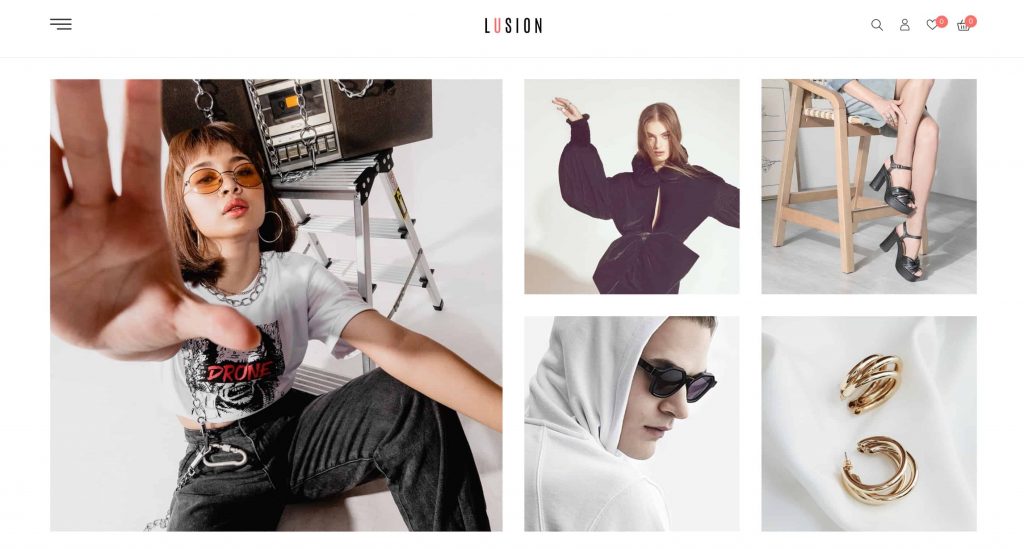 3. Pre‑Order Helper

Pre‑Order Helper is an effective tool to make sure that you will never miss out on an additional revenue just by providing Pre-Orders.
Specifically, this Pre‑Order app supports you boost your sales as well as revenue by allowing customers pre-order the products, even when these products are out of stock or before they are officially launched. Moreover, you will be able to control and track all your Pre-Orders easily without going through complicated emails with customers. In addition, by using this app, your wholesale customers will also be able to make pre-order. This is due to the integration between this app, Wholesale Pricing Discount and Wholesale Order Form.
Allow selling products when they are out of stock
Manage pre-orders easily without using complicated email
Allow wholesale customers to make pre-order
The ability to view all Pre-orders from your dashboard
Integrate with Wholesale Pricing Discount and Wholesale Order Form
4. Fundlify Crowdfund

Fundlify is a powerful plugin for all Shopify store administrators to help you in your crowdfunding and pre-order campaigns. To inspire your backers confidence and assess product demand without risk, Fundlify provides a two-phase (commit and pre-order) crowdfunding process.
This application also equips you with a limitless number of crowdfunding & pre-order campaigns on your store which are fully customizable and ready to use out of the box. In addition, you can select from three available campaigns types such as open, limited and sell stock. Also, with many other amazing functions in the app, you can assess product demand without risk on you or your backers, build a long-term and sustainable business, and operate effectively with your vendors and manufacturers.
Provide an unlimited number of crowdfunding and pre-order campaigns
Offer innovative two-phase (commit and pre-order) process
Offer three campaign types: open, limited and sell stock
Showcase estimated ship date & campaign notes on campaign's widget
Allow users to end campaigns automatically or manually
5. Back In Stock

Use this app to notify potential customers when you've got new stock available at your Shopify store. This is an effective solution for those stores that have lots of very popular products that regularly go out of stock. All shoppers need to do is to sign up to a 'back in stock' alert. Then, when a product is available again, they are notified via email or SMS.
Besides, there is no manual work with this app. It can all be done automatically, making it a effective time saver and there is a free plan available that can make it very cost effective. The email messages are detailed, aesthetically pleasing and are known to convert subscribers into customers.
Notify users when popular products are back in stock with a simple email or SMS message.
All automated, so you don't have to do a thing.
Free plan available, so great for those who are on a tight budget.
Easy to install and use. No coding or special training needed.
6. Globo Pre‑Order

With a simple install, you're ready to configure products for pre-orders whether they are products not yet available due to release dates or whether they are currently out of stock. All you need to do is choosing the product and enable the pre-order option. When this is completed, the standardized, 'add to cart' button is replaced with the 'pre-order' button.
When the users clicks on the 'pre-order' button, they will be taken to a regular order page. This encourages them to complete the purchase. You can also set specific expectations with the audience by stating when the product will be available.
Enable or disable pre-orders for specific products/variants or when a product is out of stock.
Set a specific number of stock that can be pre-ordered.
Set dates for when products can be pre-ordered.
Manage pre-orders from the admin page.
7. Preorderly

As with the previous Shopify pre-order module, this comes with two modes in which you can sell products through this app. The first is one that replaces the standard 'add to cart' button with a 'pre-order' button on your store. This enables your customers to buy items before they're available.
There is another mode, which allows you to automatically announce your customers to pre-order products when they go out of stock. This app changes the out-of-stock button to one that reads 'pre-order'. For this mode to work, however, you need to remember that your Inventory Management is being solved by Shopify. If not, then the products will be shown as sold out.
Order tagging available so you can quickly find orders containing products that are pre-ordered.
Completely customize elements of the app that display information exactly how you want them to look.
Set start and end dates for pre-order products that aren't available yet.
Set pre-order settings for variants or entire products.
8. Coming Soon Products Preorders

With a free seven-day trial, this Shopify pre-order app might be a great one to try. With it you can generate coming soon products on your Shopify store and start gathering orders before they are available. Moreover, shipping can then be done when the products are available to be shipped.
There are two product types in the app. The first is the pre-order product. This helps your customers to place an order before the product becomes available officially. Likewise, the module will show a date when the product will be available. You can easily customize this label, for example, changing the 'available from' to 'will dispatch on'. Besides, the app automatically changes the 'add to cart' to 'pre-order now'.
On top of that, there is also the coming soon product. This will display a coming soon label instead of add to cart button. Customers can't purchase this items until you make it available or at a selected date if you add one in.
Can use two different types of pre-orders, one which enables orders to be made and one not.
Easy to install, can be used within 10 seconds of installation.
Product pages will be automatically updated.
Can make items available as normal products on set dates.
9. Back in Stock Product Alerts

In Stock Alerts doesn't enables you to have pre-orders straight away. However, it does helps you to have people coming back to your store when products come back in stock via notifications. Moreover, this Shopify app enables users to subscribe to a specific variants based on size, color or something else. When a product comes back in stock, customers are automatically sent an email allowing them know the product is available again. On top of that, this app can link to several email programs such as: MailChimp, Klaviyo, Bronto, Listrak, Retention Science and Facebook.
Send customers automatic back in stock notifications via email.
Can integrate with your MailChimp account.
Send follow-up emails to increase conversions.
Users don't need to sign up for a user account to receive notifications.
In brief, we've listed the best Shopify Pre order app that cover critical steps of a typical corporate buying journey. What you need to do is rechecking and defining which steps are missed.
If you plan to renovate your current site or build a brand-new one, we're here to help. At ArrowTheme – we provide the integration and customization service for Shopify to help merchants improve the customer experience. In particular, for all of our Shopify services, we are running a discount program that gets up to 30% off. !!! You can check our Shopify service at Here. We'll be happy to provide you with a free consultation.