Sport shopify theme: Top 20 robust shopify themes to launch an ideal online store
From the past to modern life, health is always one of the most important issues in our life. We can do anything as long as we have a strong health. Then, you can see, doing sport and gym online business is one of the most potential areas nowadays. In case you're planning to launch a professional sport online store, this blog is for you. It reviews Top 20 robust Sport shopify themes for you to succeed in operating an effective online store. Let's explore which they are with Arrowtheme right now!
Lusion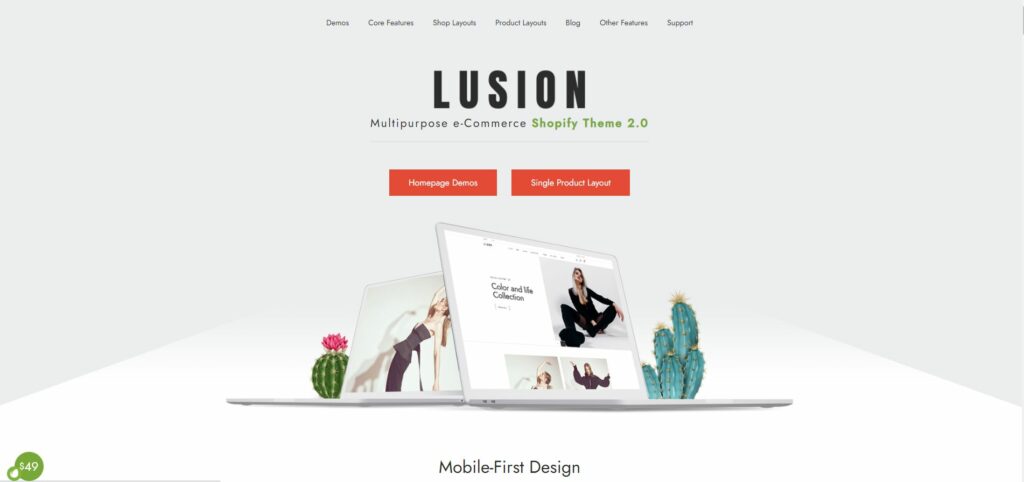 Lusion eCommerce Shopify theme is one of the best-selling themes on ThemeForest. The hot functions of Lusion combines Mobile-First Design, Product 3D, as well as AR Model, Google rich snippets structured Data. Also, the theme is optimized for Dropshipping and compatible with top powerful plugins including MegaMenu, ajax search autocompletes, quick view, Fake Sales Popup, and more.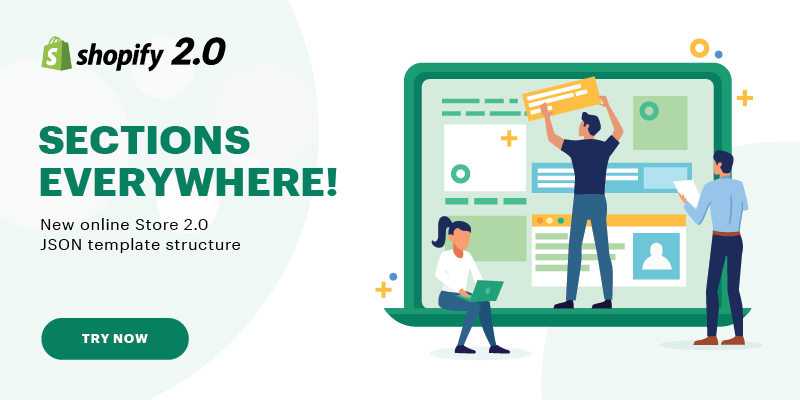 Great news! Lusion theme is now fully compatible with latest Shopify 2.0. It comes with new features and enhancements providing easier and more flexible customization options for merchants. Some new features you'll get when choosing Shopify 2.0 theme
Sections are available on every page like the Home page, product page, collection page, collection list page, cart page, etc.
App Block supports you to relocate or move Shopify apps within the template without touching the code files.
Shopify Metafields permits you to add dynamic information about your products, variants, collections, customers, orders, blogs, and many more in your store.
Collection and search filters support you to filter products and search results by availability, price, vendor (brand), color, and many more.
The first shopify theme we highly recommend is named Rossi. With well – structured and strong design, this theme is very suitable with the topic of sport. Firstly, Rossi comes with 3 pre – made homepage layouts with multi – style for you to choose. Not stopping that, this sport shopify theme also allows you to control and customize every element on your site thanks to the "Drag and Drop Builder" feature. Besides, Rossi is powered by Ajax. Hence, it can satisfy any customer visiting your store and increase your revenue in the quickest time. Best of all, one click to solve everything, from install to activate as well. Above all, Rossi will make customers can't keep their eyes off your store.
Any product deserves the premium website. And, sports items are no exception. To achieve a professional and magnificent sport shopify theme, we advise you should take a look at Rayz. Firstly, Rayz offers many flawless homepage layouts and all of them are easily customized with a few simple operations. Moreover, the unique designed Shop Page allows you to display your products, especially best – selling one in the most impressive way.
Addition to, 100% responsive design is also a significant feature of this theme. Thanks to that, your store will have a stunning look on every type of modern device. Furthermore, don't focus a lot on these yet forget about SEO issues. Luckily, Rayz has a friendly SEO optimization that can help you a lot in digital marketing and promote products as well.
Right from the name, Sport Gear a shopify theme for launching a robust online sport store. At first, this sport shopify theme was coded with HTML5 and CSS3, then, your site will be protected and ready to update. With a friendly interface and fastest loading speed, this theme will bring the best experience for your customers. Besides, this theme provides a Mega menu collection of 5 options. As a result, you can arrange your store according to your own unique way.
Highlight features of Sport Gear:
Ajax Sidebar Filters, AJax add to cart
Drag and Drop homepage blocks
Newsletter Pop – up
Product Sale label helps customers easily compare discount price to official cost.
Deal countdown timer
Multi – currency options.
In case you're looking for a shopify theme for a sports club, Myclub theme is one of the most ideal choices for you. At first, with this sport shopify theme, your creativity and imagination will never be limited. Following that, you have many freedom to customize, add, remove or do anything you want to make your site as unique as possible. Moreover, your site will increase organic traffic as well as create high profit if it appears on the first top result on Google. To achieve this goal, you must ask SEO optimization for help. Of course, let Myclub do it for you. Best of all, no coding required is a plus score of Myclub. As a result, you can be completely confident to operate this theme with no hard effort.
Using Skiz to launch an online sport store, the outcomes received will make you surprised. However, Skiz is suitable with products related to winter sports. At first, this theme is fully responsive design. Hence, it can grant you great web appearance regardless of any modern device. Besides, in order to draw more viewers, your content not only has attractive information, but it also must be displayed eye – catching. And, Skiz will help you to reach it with the "Slick slider" feature.
Surfor showcases prior to your eyes with a simple design. However, all elements of this sport shopify theme are created very professionally and highly product – focusing. If you're interested in windsurfing business, Surpor can help you become one of the best – selling stores in this area as long as you take advantage of it effectively.
Highlight features of Surfor:
Automatic Price change
Many Header and Footer styles
Unlimited color options
Friendly SEO optimization
100% responsive and Retina ready.
Coming to Gymtek – one of the best themes you can't ignore if you want to build a gym online shop. Gymtek includes 5+ pre – built homepage layouts. All of them have various good looking images about many people who have strong body build. As a result, it will capture customers' eyes and come to make a buy decision as quickly as possible. Besides, thanks to the combination of unlimited colors and customizable ability, you can absolutely design a unique own site with ease.
Other highlight functions of Gymtek:
Astonishing Layout Variations
Drawer shopping cart in header
Ajax add to cart, Ajax Grid
One click to install and import
360 Degree view product.
Wanna distinguish your store from the rest, you should have a glance at Gym Active. At first, this theme supplies 5+ available homepage templates for you to choose. Besides, this sport shopify theme is fully equipped with a wide range of advanced features. For instance, customers when visiting your site would get the most relevant search results as well as personalized product and query suggestions thanks to "Pop – up newsletter". Best of all, its installation and activation are very easy, just need a few simple clicks then you're free to discover it.
Once using Zoe, we believe your sport online store will have many prosperities. Having inherited all the best functions of Shopify platform, Zeo will make your site more and more developed. Firstly, it comes with many significant technologies such as Sass CSS, FontAwesome, Carousel and Animation. Besides, with 5 Mega menu options, you can arrange your categories, products, etc according to the most superb and easy-to-see way. Moreover, Zoe allows you to trade with international customers thanks to the "multi – currency" function. Addition to, this theme is responsive design. As a result, your site will look perfectly yet keeps all its best characteristics on every type of device.
Jacket theme is known as one of the most awesome themes for selling sports jackets. Having been built on Shopify platform foundation, this theme is very easy to use for both specialists and people who have no knowledge of technology and coding. In fact, with the stylish and modern design style, customers surely can't keep their eyes off your site at the first look. Besides is the integration of various functions. For example, "Dropdown ajax cart" allows customers to approach cart summary at the top bar yet staying on the current page.
11. Valerius
Adapting Valerius for your e – commerce website, then you won't be disappointed. Valerius has a minimal design with the white bright is the main color tone. You may feel its design is quite simple, however, thanks to that customers will only focus on your products, not other elements. Besides, Valerius is the ideal choice if you expect to optimize your store on mobile devices. It doesn't mean this theme is only good on the mobile version, but it also looks stunning on all other devices such as: tablets, laptops, PC and so on.
Its name can tell us about the type of product it specializes in. However, because of a flexible multipurpose theme, Sports can fit with every kind of online shop. Built with CSS3 and HTML5 coding foundation, your site will have a higher security. Moreover, it comes with 10+ dynamic sections and multi – language supported. Best of all, express yourself as a designer with the support of the flexible customization. Then, your site will become unique and attractive compared to any competitor.
If you're looking for a shopify theme that is built specifically for online Sport shops, then you can't miss Sportite. Similar to many themes in the same area, Sportite has gorgeous and energetic design. Additionally, this sport shopify theme is fully responsive and cross – browser compatible. As a result, it can show off your items perfectly on all modern devices and browsers.
Asport claims itself as one of the best and unique Sport shopify themes, and this is not merely a claim. On top of that, Asport delivers more than 5+ wonderful homepage layouts for any type of online store, including sports. With the combination of great color outstanding layouts, Asport absolutely can meet most of your requirements. Besides, SEO optimization is the significant feature we must mention of this sport shopify theme. As a result, your site will appear at first result top on search engines as soon as possible.
Moving to a clean and well – functioning Sport shopify theme – Eurotas. With the trendy look, this theme is very suitable for selling footwear, shoes and sport goods. At first, this theme provides 5+ pre – made homepage layouts. All of them are colorful and enable display products in an attractive way. Besides, Eurotas provides the wonderful search ability. Even if you search your necessary products according to any information on the search box, Eurotas still brings the correct products you want. All in all, Eurotas will be a helpful assistant that helps you to succeed in launching a complete website.
Want to make your sport store stand out from other similar websites? Then, you should take a look at Multifly. It's multipurpose, so that you can use it for many types of online stores. It comes with 11 magnificent options of skins for sport, fashion, cosmetics, grocery and so on. Besides, you have many freedoms to customize homepage with ready sections. Not only that, layouts can also be adjusted easily thanks to the "Shopify Visual Builder" feature.
Meet Hamintec, and you come to the right place to get more ideas to improve your online store. Can say this theme is perfect for many types of products, however, in this blog, we only focus on the topic of sport. Using this theme, your website will be transformed into the 2D world with the support of the "Parallax" feature. Hence, it brings customers the best experiences and makes them come back many times in the future.
Fitrue has everything you need to build a valid online sport store. Although this sport shopify theme is designed quite simple, it still attracts any customer when visiting your site. Not only that, Fitrue supplies a Collection, Sale and Catalog pre-built category pages. Besides, you can also add blogs about different topics in order to make your site become more helpful and friendly to customers. Read more information here.
Now, Diving is an ideal shopify theme for sport. In terms of design, Diving has flawless designs with blue tones as the main color. Then, your items will be displayed beautifully and easy-to-see. Besides, this sport shopify theme is fully responsive design. As a result, it brings the perfect look on any modern device as well as browser.
Other highlight features of Diving:
Product Badges
Product Carousel
Newsletter Subscription Pop – up
Theme color Switcher
Multi – currency.
Coming to Cosiana – one of the most elegant shopify themes for sport e – commerce stores. Just only one click, you can complete the installation and activation. Moreover, Cosiana is created and comes with a variety of advanced features available in most famous e – commerce websites. Besides basic elements, you can pay attention to SEO optimization. This is because it will contribute a lot to boost your site to approach more and more potential customers.
What's more, Cosinana is packed with a lot of smart features. They are:
Product detail design
100% responsive and Retina ready
Multi languages and multi currencies
Carousel slide
Product Quick view.