Best Shopify Theme Detector Websites: Find Out What Shopify Theme a Store Is Using
Discover what Shopify theme your competitors use with a simple and easy tool: a Shopify theme detector.
Have you ever wondered what Shopify theme your competitors are using? If so, you're not alone. Many business owners want to know what other successful businesses are doing to improve their websites and what the best Shopify themes are.
There are three main ways to find out what Shopify theme a website is using: Shopify theme detector website tools, Shopify theme detector Chrome extensions, and manual methods.
However, Shopify theme detector website tools and Shopify theme detector Chrome extensions are the easiest and most convenient ways for most users.
So, which are the best tools and extensions? Keep reading to find out!
What is a Shopify Theme Detector?
A Shopify theme detector is a tool that can help you find the Shopify theme that an online store is using. Different themes have different features, layouts, and styles.
How Does a it Work?
You can check which Shopify theme a store uses with the online theme detector website. All you have to do is paste the store URL in the search field and click the "Check" button.
When you submit a URL, you can get the following information:
The name of the Shopify Theme
The version of the theme
A custom Shopify theme build (if the theme is not from the Shopify Theme Store)
If you want to use the Shopify theme detector Chrome extension, you can install and use it quickly with a few clicks. Once you have the extension, go back to the Shopify store page and click on the extension icon. The extension will analyze the store's source code and provide you with similar information as when you submit a URL link.
Best Tools to Search the Shopify Theme
There are many free Shopify theme detector websites that you can use online. Here are some examples that you can try:
Shopify Theme Detector

ShopThemeDetector is a free tool that can help you find out the theme of any Shopify store. You just need to paste the store's URL and click on the "Detect Theme" button.
The tool will analyze the store's code and design and tell you the theme name, version, and source. You can also get a link to the theme's page on the Shopify Theme Store, where you can purchase it to make your store.
It is fast, easy, and accurate. It can help you discover new themes and get inspired by other Shopify stores.
Avada Shopify Theme Detector

The Avada Shopify theme detector is a free tool for you to detect Shopify theme. It works on a variety of websites, allowing users to scan for themes and automatically detect changes to the theme folder.
Shopify Theme Detector by PageFly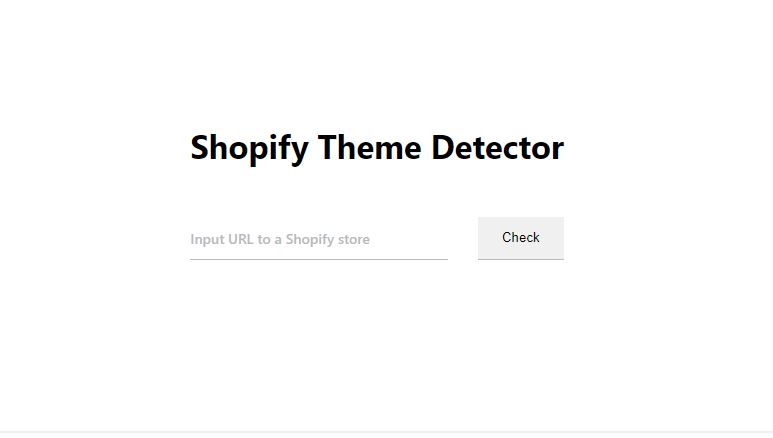 The PageFly team knows how important it is to choose the right Shopify theme when you want to have a website for business. That's why they made a free Shopify Theme Detector by PageFly tool for you that lets you find out the Shopify theme of any store in seconds. Simply type in the Shopify store URL below and hit the "CHECK" button.
Gorgias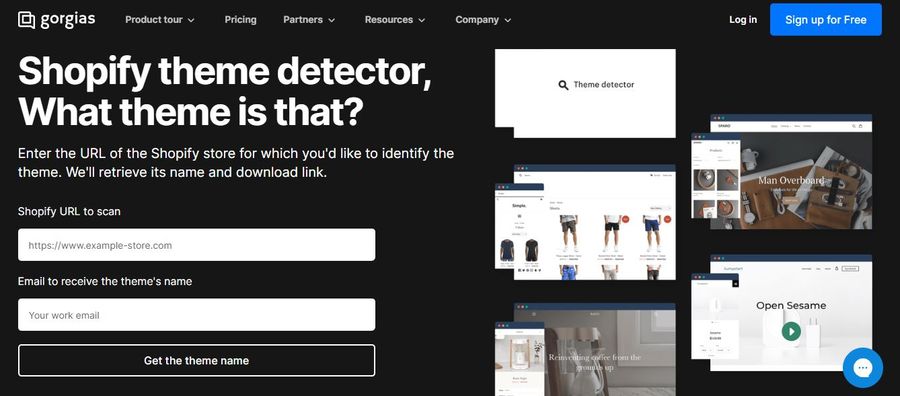 Gorgias is perfect for anyone who wants to start or improve their Shopify store, whether they are eCommerce owners, web designers, marketers, or just curious.
It's easy to find out the theme of any store you admire and then get the same theme for your own store. Just type in the store URL and click "Get Theme Name" to see the theme name. You can then find the theme on Shopify's theme store, purchase it for your online store, and make it your own.
It's a great way to learn from the best. Give it a try and see how easy it is!
Gochyu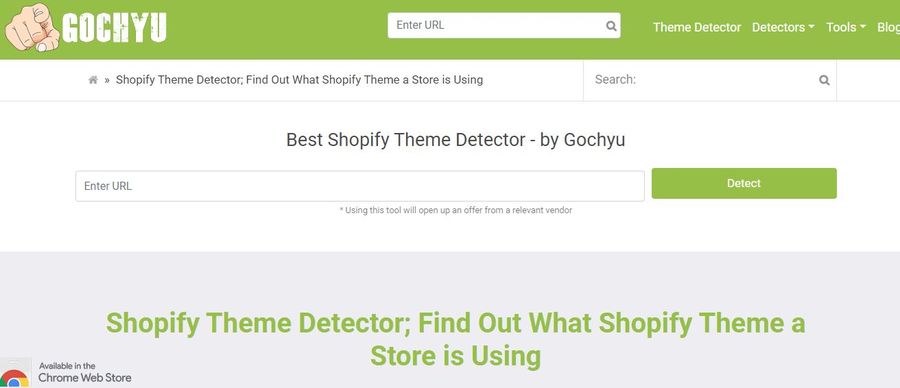 Not to mention, Gochyu is the most famous detector anywhere. It can easily detect any theme used on all previous pages at the same time. In addition, it can quickly build a website that is similar to the design or features of a rival brand or a famous business.
Furthermore, you can use theme detection as much as you want for free without any payment process. You can investigate the employability of several competitors by visiting their websites.
Shopgram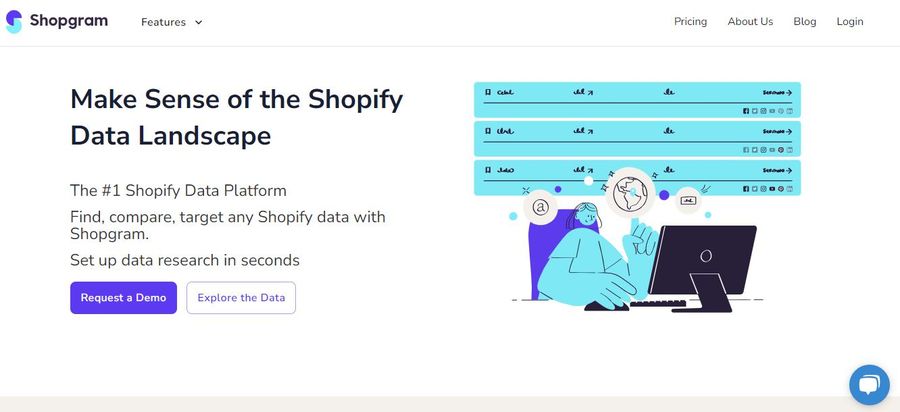 Shopgram is a free tool that provides information about Shopify stores, including Alexa ratings, items, social networks, and themes. It also detects outdated themes and keywords.
To use Shopgram, simply log in and enter the store name or URL of the Shopify store you want to analyze in the search bar. Shopgram will then provide you with a report containing everything about the store, including its theme, Alexa rating, items, social networks, and any outdated themes or keywords.
Best Shopify Theme Detector Chrome Extensions to Find Out Shopify Theme
Chrome extensions give you a lot of possibilities for doing various tasks online. One of these tasks is finding out the Shopify app detector Chrome extensions of any store you like.
Some Chrome extensions can make that happen with just one click.