How to Create a Website Like Etsy?
Ready to create website like Etsy and make a difference in the lives of sellers and buyers around the world?
Although there are many online eCommerce marketplaces available now, such as Etsy, Amazon, eBay, Walmart, and Alibaba, few are designed for sellers of handmade and one-of-a-kind goods. Etsy is one of the most notable examples of a successful global handicraft marketplace.
For 17 years, Etsy has been a platform for sellers to sell everything from sculptures to handwritten recipes. In short, it is an e-commerce platform that focuses on selling handmade or vintage goods from individuals.
In this comprehensive guide, we will walk you through every step of the process to create website like Etsy, including choosing a platform, designing your website, and setting up your marketplace.
Get ready! Let's explore!
What is Etsy?
If you want to know how to build a website like Etsy, you might need to understand Etsy. So what is it?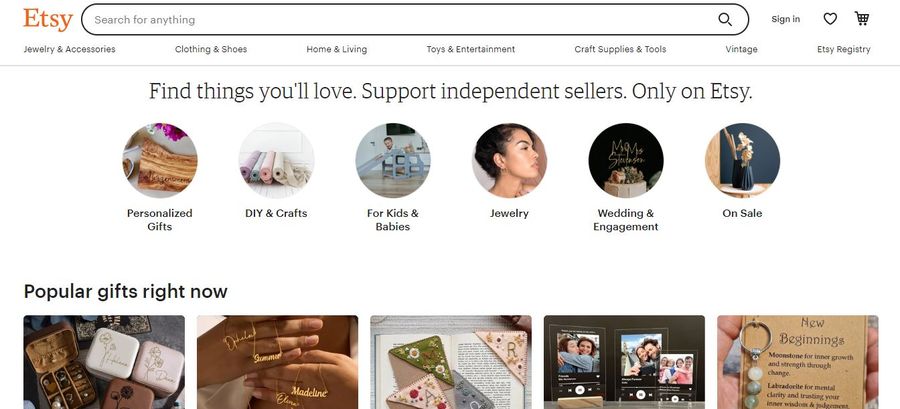 Etsy is a global online marketplace that connects buyers and sellers of unique, handmade, and vintage goods. With a focus on craftsmanship and creativity, Etsy provides a platform for individuals to showcase their talents and connect with buyers who appreciate the beauty of one-of-a-kind items.
From personalized gifts and artisanal jewelry to vintage collectibles and handmade home decor, Etsy offers a diverse and vibrant marketplace where buyers can find extraordinary products that reflect their individuality.
Etsy was founded in 2005 by Haim Schoppik, Chris Maguire, Rob Kalin, and Haim Schoppik's wife, Haim Schoppik. The company is headquartered in Brooklyn, New York.
Etsy has grown rapidly since its founding and now has over 7.4 million active sellers and over 95 million active buyers. The company generated over $2.5 billion in revenue in 2022.
Reasons to Create Website Like Etsy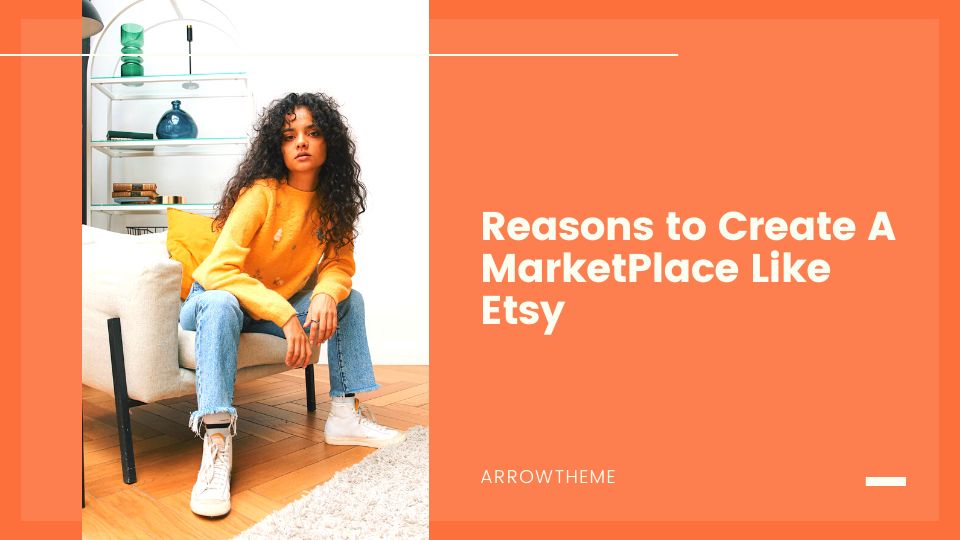 If you are interested in starting your own online marketplace, there are many reasons to create website like Etsy such as:
To reach a lot of people
To help small businesses sell their products to a global audience.
To build a similar community and provide a space for people to connect, share ideas, and support each other.
To generate revenue by charging sellers fees or by using other ways to make money, such as subscriptions, advertising, or other innovative approaches.
To create something unique and different from other websites. You can tailor the features, design, and user experience to create a website that is perfect for your target audience.
To have more control over the platform. You can adapt and change the website as your business grows, add new features, and respond to user feedback more quickly.
To focus on your own niche or target a specific market segment. This can help you better meet the needs of your target audience.
How Can a Website Like Etsy Make Money?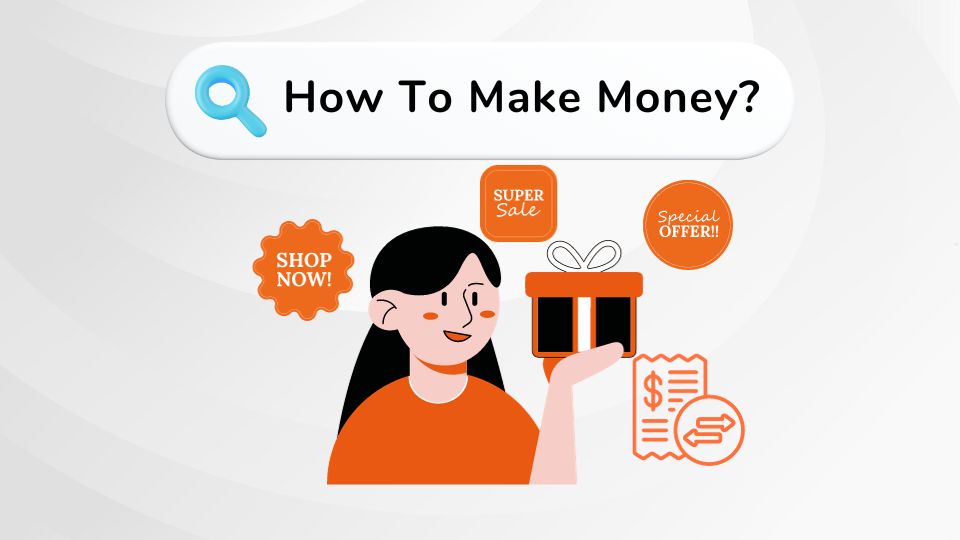 In this section of our how to build a website like Etsy guide today, you'll know that a website like Etsy can make money by charging fees to its users or offering services to them. Here are some of the ways that Etsy does it:
Commission: Etsy takes a 5% commission from every successful sale through its platform.
Listing Fees: Etsy charges sellers a $0.20 listing fee for every new item they list on the platform.
Currency conversion fees: Etsy charges a 2.5% fee to convert currency when the seller's listing currency is different from the buyer's payment currency or the seller's payment account currency.
Subscription Fees: Etsy offers optional subscriptions to sellers, such as Etsy Plus and Etsy Premium, that provide them with additional features and benefits, such as custom web addresses, advanced shop customization, and discounts on ads and shipping labels.
Advertising: Etsy allows sellers to promote their products on the platform or on other websites through Etsy Ads and Offsite Ads. Sellers pay a fee based on the cost-per-click or the percentage of sales generated by the ads.
Shipping Labels: Etsy provides sellers with the option to purchase and print shipping labels directly from the platform. Etsy earns a small amount from each label purchased by the sellers.
In addition to these main ways, a website like Etsy could also make money by:
Offering memberships to buyers and sellers, with different tiers and benefits.
Displaying sponsored products on the platform, where sellers pay to have their products featured more prominently.
Creating new ways to generate revenue, such as offering financial services to sellers or selling its own branded merchandise.
The best way to create website like Etsy to make money will depend on its specific target audience, business goals, and budget. It is important to experiment with different monetization strategies to see what works best.
Steps to Build P2P eCommerce Websites Like Etsy
Identify Your Target Market To Create Website Like Etsy
Identifying your target market is the first step we suggest you take on this how to create a site like Etsy guide. This means understanding who your ideal customer is, what their needs and wants are, and where they spend their time online.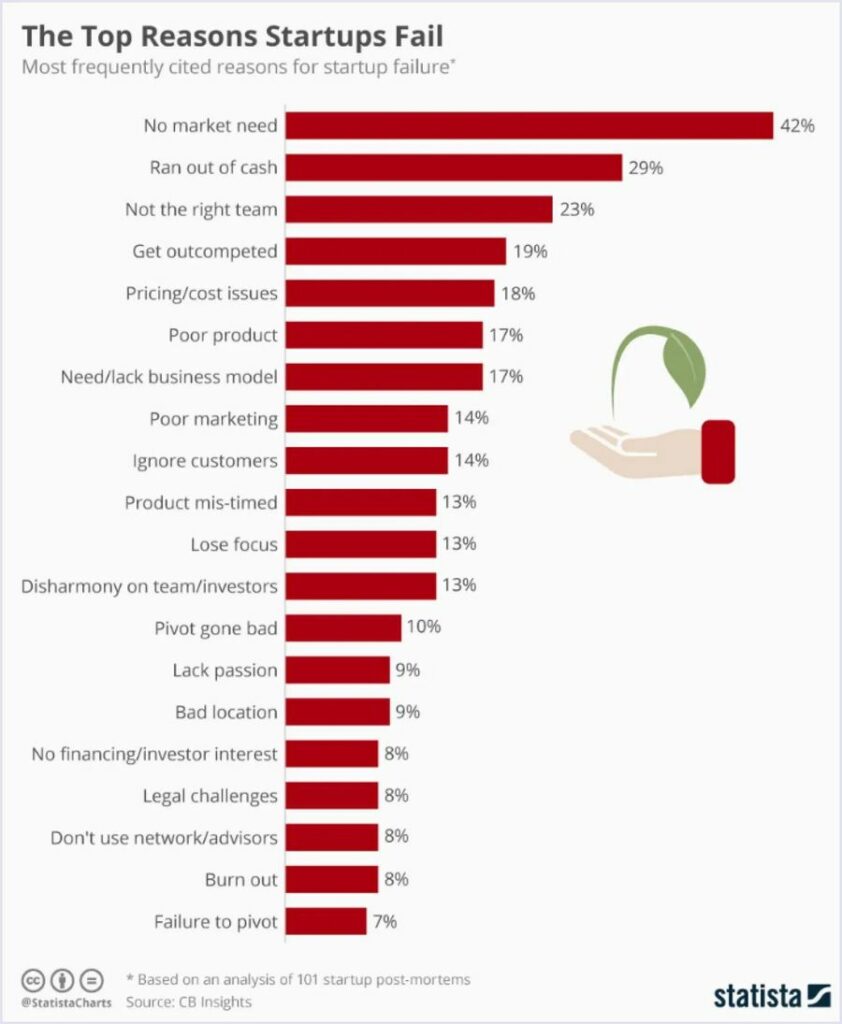 Here are some tips for identifying your target market:
Think about the type of products you want to sell on your website. Who are the people most likely to be interested in these products?
Consider your own expertise and interests. What do you know a lot about? What are you passionate about?
Research your competition. Who are the other P2P e-commerce websites that sell similar products? Who is their target market?
Talk to potential customers. Get their feedback on what they are looking for in a P2P e-commerce website.
Once you have a good understanding of your target market, you can start to tailor your website and marketing efforts accordingly.
For example, you can choose a specific niche, such as handmade crafts or vintage clothing. You can also target your marketing messages to specific demographics, such as millennials or stay-at-home moms.
Here are some examples of target markets for a website like Etsy:
Handmade crafts enthusiasts
Vintage clothing collectors
DIYers
Home decor enthusiasts
Pet owners
Parents
Businesses
By identifying your target market, you can create a website that is more likely to attract and retain customers.
Here are some questions to ask yourself when identifying your target market:
Who are my ideal customers?
What are their age, gender, location, income, and education level?
What are their interests and hobbies?
What are their pain points?
What are their online habits?
Once you have answered these questions, you can start to create a buyer persona for your target market. This is a fictional representation of your ideal customer, based on your research.
A buyer persona can help you better understand your customers' needs and motivations and create a website that is tailored to their needs.
Attract Both Buyers and Sellers to The Platform
To create website like Etsy, you need sellers and buyers. Without sellers, there's nothing to buy. And without buyers, there's no reason for sellers to be there. This is called the chicken-and-egg problem.
So how did Etsy, the online marketplace for handmade goods, solve this problem?
At first, they wondered how to find people to sell their goods on their site. Then they had an idea: go to the real world.
Etsy started sending people to arts and crafts fairs in the US and Canada. This was a time when people were becoming more interested in anti-consumerism, and there was a growing demand for handmade goods.
Etsy focuses on attracting the most influential artists and vintage collectors. They knew that these people had a lot of followers who might also be interested in buying handmade goods. And the artists and collectors were happy to expand their audience.
As a result, the recruited sellers directed their customers to the Etsy site, bringing in more potential buyers.
Attracting new sellers and buyers is always a challenge for startups to create website like Etsy. However, Etsy solved this problem successfully by thinking creatively and focusing on the right people.
Here are some key takeaways from this story:
It's important to think outside the box when solving problems.
Focus on attracting the most influential people to your platform.
Make it easy for sellers to sell and for buyers to buy.
Build a community around your marketplace.
By following these tips, you can increase your chances of success to create website like Etsy.
Find A Way To Earn Revenue From Your Platform
One of the most important decisions you will make when you create website like Etsy is choosing a revenue model. This is how to make a website like Etsy make money from your platform.
There are a variety of revenue models you can choose from, including transaction fees, subscription fees, listing fees, advertising fees, fees per order, and currency conversion fees.
The best revenue model for your marketplace will depend on a number of factors, such as the type of products or services you are selling, your target audience, and your budget.
Here are some tips for choosing the right revenue model to create website like Etsy:
Consider the value you are providing to buyers and sellers. What are they willing to pay for?
Research other marketplaces to see what revenue models they use.
Choose a model that is scalable and sustainable. As your marketplace grows, you need to be able to generate enough revenue to cover your costs and continue to invest in your platform.
Test different models with a minimum viable product (MVP) to see what works best for your audience. An MVP is a basic version of your product that you can use to test your assumptions and get feedback from potential users.
Once you have chosen a revenue model, be sure to communicate it clearly to your sellers and buyers. You should also have a plan for how you will collect and distribute payments.
Determine The Essential Features of Your Platform
To create website like Etsy, your peer-to-peer eCommerce marketplace should have the following features:
A unique and easy-to-use design
A way for sellers to easily add, edit, and manage their products
A complete list of all the products available, with clear and concise descriptions
Email and text message alerts for buyers and sellers about important events, such as new orders, messages, and reviews
A way for buyers to leave feedback on products and sellers
Many different ways for buyers to pay
A shopping cart where buyers can add multiple items and checkout in one step
Support for multiple languages so that people from all over the world can use your marketplace
Powerful search and filtering tools so that buyers can easily find the products they're looking for
A way for buyers to compare products and see ratings from other buyers
These features will make your marketplace both easy to use and efficient for buyers and sellers.
Choose The Best Technology for Your Platform
The technology you choose can affect the cost, time, quality, and scalability of your marketplace. To create website like Etsy, we recommend using the right technology.
The Etsy tech stack has two main parts: the front-end (client-side) and the back-end (server-side). Each part has a specific purpose and uses a different set of tools.
Front-end or client-side
Etsy uses React for its front-end. However, you can choose any other technology stack you want for your website development.
Back-end or server-side
For the back-end, Etsy uses Python and Java programming languages. You can also choose Ruby on Rails and Ruby for the Etsy-like marketplace development.
Third-party tools and integrations
Etsy also uses third-party tools and integrations, such as Google Analytics, AfterShip, AppThwack, Apache HTTP Server, Amazon S3, Amazon EC2, Amazon CloudFront, Amazon EBS, Amazon EMR, and G Suite.
Choose The Right Design
To create website like Etsy, it's important to choose a good design for your marketplace software. Like Etsy's website design, it is important to think about what your users will want.
Here are some rules to help you create a great user experience:
Easy navigation: Your website's interface should be clear and simple. Users should be able to find what they are looking for with as few clicks as possible. It is important to plan your website's layout carefully so that it is easy for users to use.
Good readability: We recommend using only one or two fonts in your design: one font for headings and one font for text. Also, make sure the font size is large enough to be easy to read.
Mobile design: People spend a lot of time on their phones and tablets, so it is important to make sure your website looks good and works well on mobile devices.
If you are not sure how to make a good design, you can hire a UI/UX design company.
Step 7: Pick a Development Approach
To create website like Etsy, there are two ways to create website like Etsy: you can use a marketplace builder or order custom web development.
The best choice for you depends on:
What features do you want your website to have?
How much money do you have to spend?
How quickly do you need the website to be finished?
If you need a website quickly, you can use a construction template like Shopify, WooCommerce, or Magento.
But if you want to create a marketplace like Etsy, I recommend choosing custom software development.
Custom software development can be more expensive, but it's the best way to build a high-quality and profitable website.
How Much Does It Cost to Build a Website like Etsy?
The cost to create website like Etsy depends on several factors, such as the features, design, technology, and development approach you choose. Here are some estimates from different sources:
It is important to note that these estimates are just a starting point. The actual cost to create website like Etsy will vary depending on your specific needs and requirements.
Read More: Shopify vs Etsy – Which Platform is Better for Droppshoping?