Magento booking extension: Top 5 best ones – great solutions for the services providers
Nowadays, while smart devices become more popular, customers tend to book services online more frequent. So services provides in Magento should consider the advantage of Magento booking extension. In this blog, Arrowtheme will explain more about the benefit of the booking extension and list the top 5 best ones.
Advantages of Magento booking extension
In the first place, there are some highlight points about this extension. First of all, it runs automatically to collect the booking instead of manual work. So it saves time, money and effort for you. Secondly, all the orders in advance are sort logically in one place. Hence, the admin can easily track and manage all the work. Also, it prevents you from double booking and missing ones. Furthermore, it is fast and convenient for customers. From that, it improves customer's experiences and grows your sales.
In the second place, we will dig deeper into the top 5 best extensions for services providers.
This booking extension helps you manage the booking process quickly and effectively. First of all, it allows you to create bookings and reservations for products and services without employees. Secondly, you can schedule products at a selected time. In addition, you can give customers a discount for early booking. Thirdly, you can create a list of staff, add an employee to the list and assign him tasks. Also, customers can see the profile and images of the staff. Furthermore, you can set up different prices based on the level of staff. Finally, you can customize the email templates to send notifications to customers.
Support:
Free Lifetime Updates
30-day Money Back
One-time payment
Verified by Magento Marketplace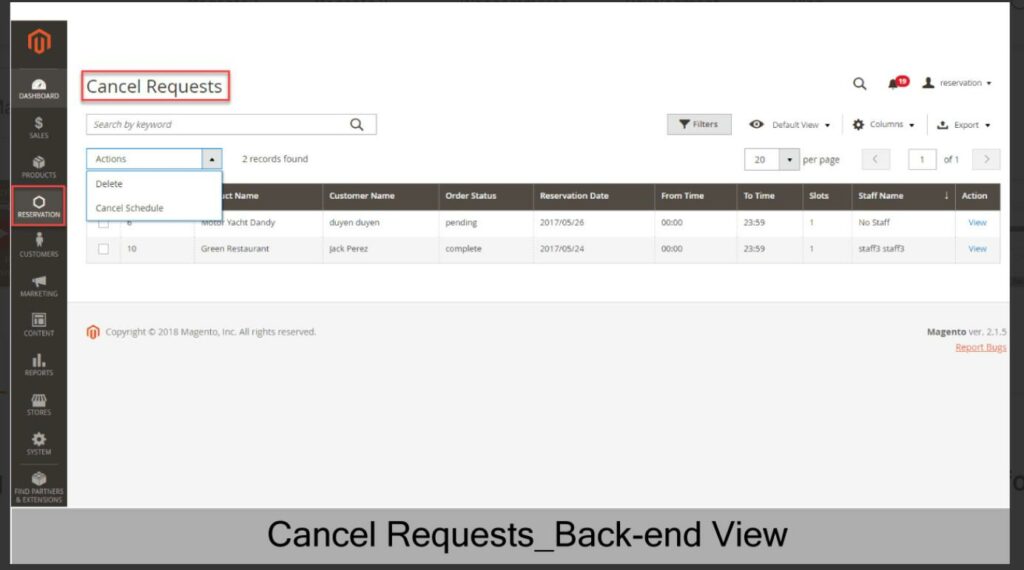 Booking & Reservation Extension provides you with useful booking functions. Firstly, store owners can generate a dynamic booking product with specific time settings. For example, the admin can set up the price, promotion and number of slots for each period. Secondly, it can remove the days which your store closes. Also, you can fill the address in Google Map, discounts for each product. Thirdly, customers can book products or services by AJAX with quick navigation. In addition, they can read all the detailed information about booking in the order. Finally, it supports you with multiple languages and currencies.
Support:
Free Lifetime Updates
1-month Money Back
Price: From $149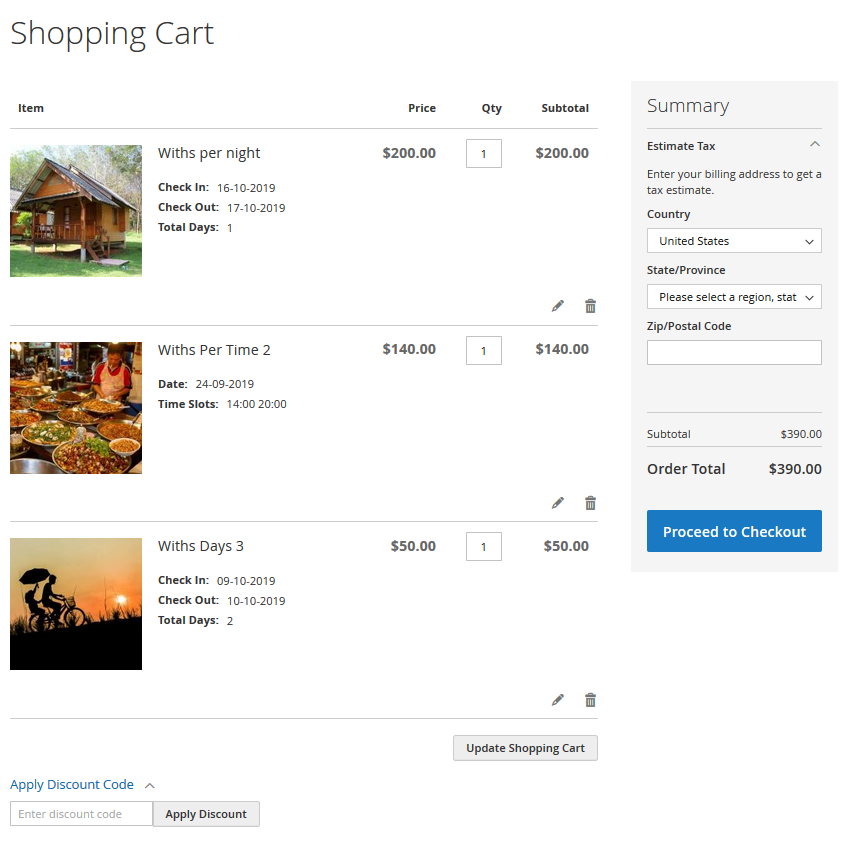 Booking & Reservation System simplifies your work to keep track of all booking orders. Firstly, you can create a booking with a detailed time and slots. You can choose between "Many Bookings in one day" and "One Booking in many days". Secondly, it provides you with real-time booking. Also, it is developed based on MVC and ORM systems. Thirdly, customers will receive notifications about booking via text message. In addition, it uses great UI and UX to show events and booking. From that, it draws more attention from customers.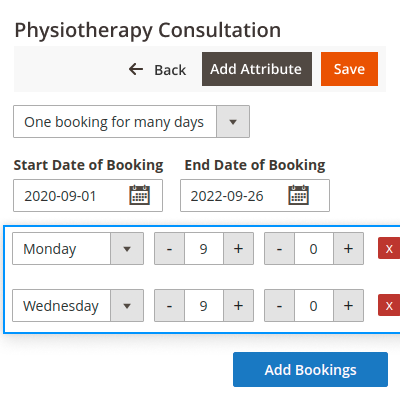 Support:
Free 3-month support
Additional fees for more month support
Price: $99
This extension allows you to run booking functions in your stores. Firstly, you can set up booking options to display all bookable products. Secondly, the admin can view all the booked purchases in the backend. Thirdly, you can create intervals for each bookable item. In addition, you can display the status of products for customers such as Available, Unavailable, Booked, and so on. Also, you are free to control all the prices and discounts of preorders. Furthermore, you can disable the days which you do not serve customers. Finally, you can easily import booking prices from a CSV file.

Support:
Free lifetime support
Free bugs
Price:
Basic $129
Standard $199
Professional $499
Premium $699
Appointment Booking Extension assists owners to make online appointments with customers quickly. Firstly, you can limit the time slots, the interval among slots and the numbers of customers per slot. You can change the number of time slots every day. Secondly, the admin uses a dashboard to keep track of all appointments attached to a calendar. Thirdly, it is easy for customers to change the appointment. They can select the available time and locations for the services. You can provide them with both services at home and at the shop. Furthermore, customers can manage all their orders on one page. It will show services based on type, availability, location and price.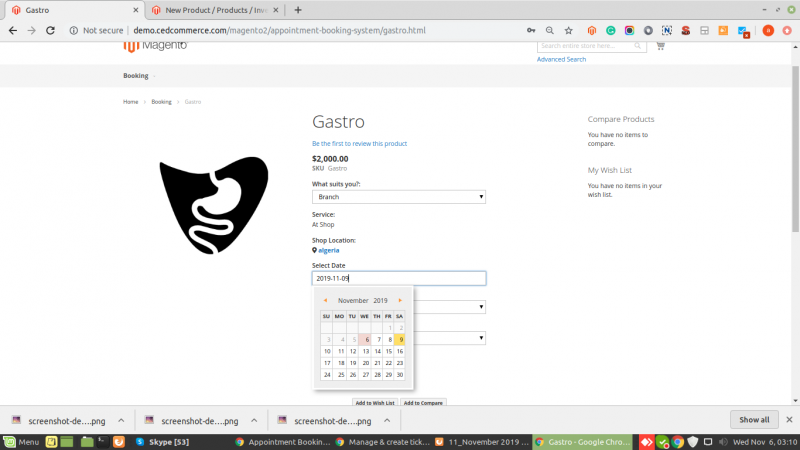 Price: $49
In conclusion, Arrowthemes wishes you the best choice.
Besides, Arrowthemes provides a lot of beautiful Magento themes. You can see them here!