Top 15 exceptional multipurpose Shopify themes that help you meet your business goals
Surely almost everyone knows the benefits of Multipurpose shopify themes in online business. Multipurpose theme will help you sell many types of products at the same time and get profits as quickly as possible from your business. Arrowtheme understands the demand of people's online business and the confusion of them when looking for the right theme for their products. Hence, in this blog, we will review for you Top 15 exceptional and best – selling multipurpose Shopify themes for you to effortlessly reach your target. Let's explore with Arrowtheme now!
HOT!!!! We've just updated Lusion Shopify Theme 2.0 with a bunch of improvements and exclusive features.Check this theme out now: Lusion eCommerce Shopify theme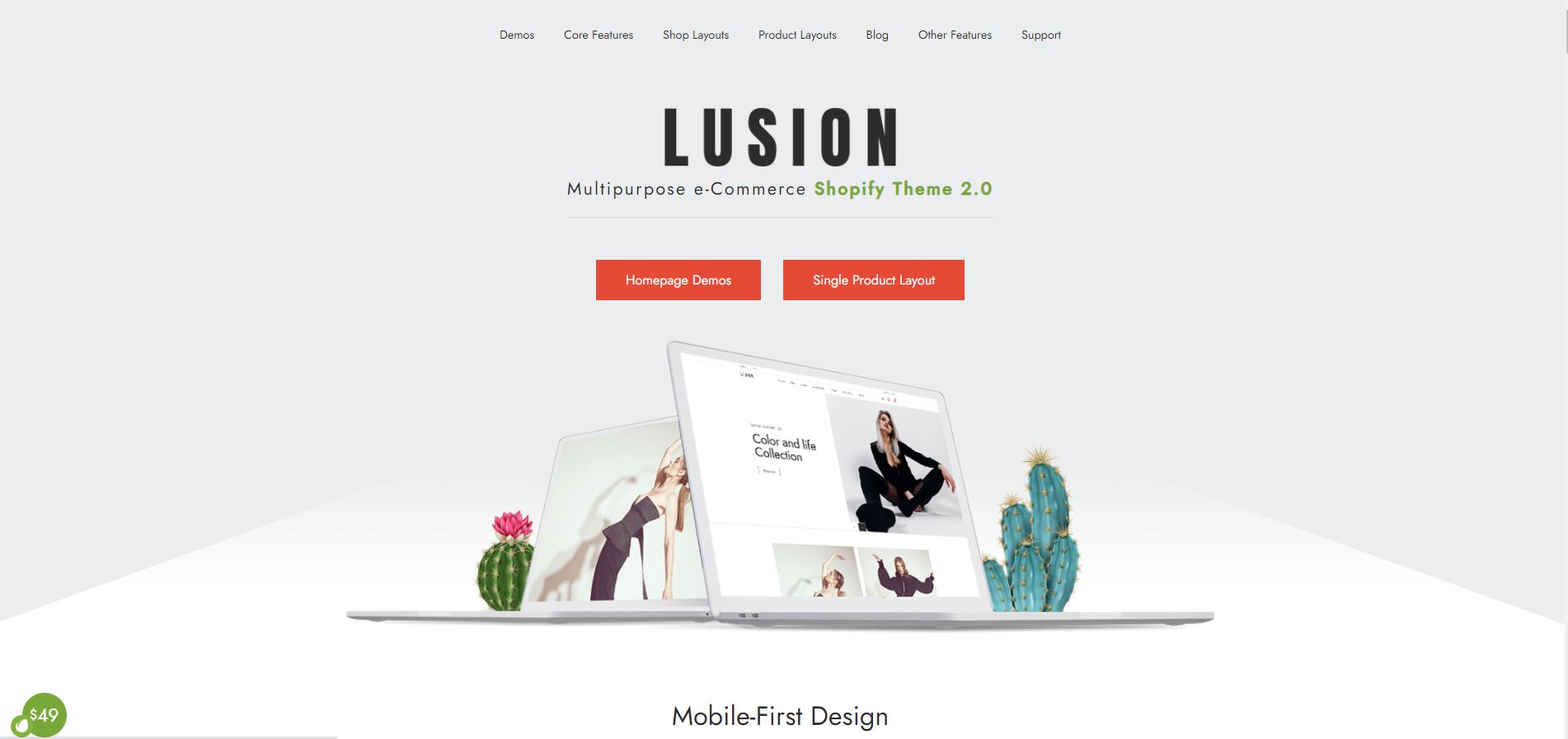 Lusion eCommerce Shopify theme is one of the best-selling themes on ThemeForest. The hot functions of Lusion combines Mobile-First Design, Product 3D, as well as AR Model, Google rich snippets structured Data. Also, the theme is optimized for Dropshipping and compatible with top powerful plugins including MegaMenu, ajax search autocompletes, quick view, Fake Sales Popup, and more.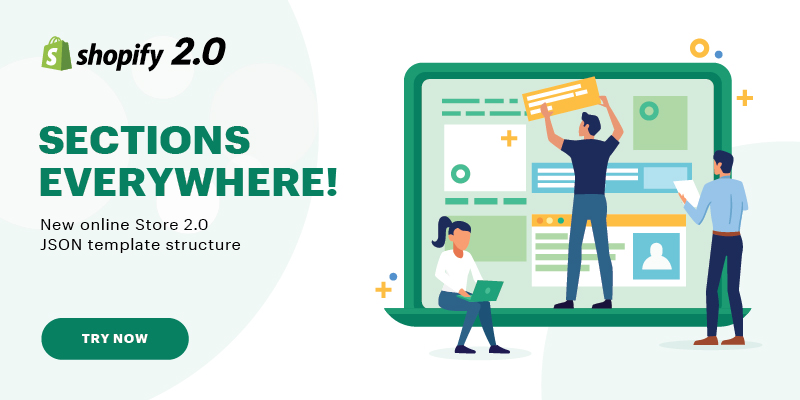 Some new features you'll get when choosing Shopify 2.0 theme
Sections are available on every page like the Home page, product page, collection page, collection list page, cart page, etc.
App Block supports you to relocate or move Shopify apps within the template without touching the code files.
Shopify Metafields permits you to add dynamic information about your products, variants, collections, customers, orders, blogs, and many more in your store.
Collection and search filters support you to filter products and search results by availability, price, vendor (brand), color, and many more.
Wokiee is one of the Multipurpose shopify themes that has the highest rate of customers in the market. On top of that, this shopify theme comes with over 10 latest skin compatible with 10 product topics. This theme is very eye – catching with standard UX and fully responsive design. Based on your requirement, you can choose the suitable one for your items. Besides, Wokiee has everything you need to build a successful store with Shopify CMS. Best of all, thanks to Wookie, you can effortlessly save your cost when installing and activating your website.
Other highlight features of Wokiee:
Content Management System
Single Product Block
Add to Cart
Dynamic Checkout Buttons
Mega menu.
In case you're looking for a flexible multipurpose shopify theme, you have to take a look at Fastor. In fact, Fastor is considered as one of the best – selling themes with 5 star ratings over 4 years. Additionally, it is 100% responsive design and friendly to mobile. Best of all, the installation of this theme is extremely quick and effortless with just only one click. Not only that, with the faster loading page speed more than any rivals, this theme is really an ideal choice for every e – commerce shop.
Other outstanding functions of Fastor:
Bootstrap 4
3D Objects support
AR support
More than 95 skins options
Bundle purchase.
Coming to Shella – one of the worth using multipurpose shopify themes to help you succeed in selling products. First of all, because of a multipurpose shopify theme, Shella presents a wide range of homepage layouts, up to 99+ pre – made ones for you to choose. Besides, this theme is very convenient because you only need some minutes to import hundreds of your products instantly. Furthermore, Shella supplies users many unique functions that other themes don't have.
Explore more information in Sella theme.
Avone surely to leave you a big impression with the amazing outlook as well as rich in functions. With the variety of 18 homepage layouts, 10 shop pages and 8+ product pages, Avone is suitable with many types of online stores. Moreover, Avone allows you to customize and edit all of the things you want in your website with over 1000 options from colors to fonts and so on. Not only that, if you want your site to always look stunning on any device, this theme is perfect for you.
Coming to Zeexo – one of the well – known multipurpose shopify themes for e – commerce shops. On top of that, Zeexo comes with many homepage demos' choices and you are effortlessly able to install this theme with just one click. Besides, Zeexo is special about the support of"Shopify native multi languages apps". Moreover, the "Mobile optimization" will make your website look extremely stunning on every device. Best of all, Zeexo is very convenient for both professional web developers and anyone has no code knowledge. Because you can create your own website without any line of coding.
Wanna find a perfect shopify theme to build an effective online store? Then, you should take a look at the Lezada theme. First, Lezada is a flexible multipurpose theme, so you can sell everything you have such as: Fashion, Accessories, Digital items and so much more. Being built on many latest technologies are: Bootstrap 4, CSS3, HTML 5 and W3C. Hence, this theme is always great in performance with a wide range of advanced functions. Best of all, it is 100% responsive design as well.
Do you want to look for a theme that has abilities to sell almost all products according to the fastest and most effective way? Then, Boom is for you. Boom is equipped with a bunch of hot features for you to develop your shop. For example, with the "Easy Compare" feature, customers can easily compare products in the same brand to choose the most suitable for them. If you don't like the default font of Boom, you can make changes to it with over 800+ font styles in "Google web fonts". SEO friendliness is also a plus score of this theme.
In case you're seeking a multipurpose shopify theme , it can be an awesome idea when you have a glance at Soyta. Firstly, Soyta is designed according to clean and minimal style. However, it doesn't lose its modern and professional. Besides, when visiting your store, customers can find your necessary product they want very quickly thanks to the support of smart upsell, cross-sell and search suggestion with highlight text. Moreover, Soyta is a responsive shopify theme as well. Then, it can approach users regardless of devices they visit from in full visual glory.
Other highlight features of Soyta:
Drag & Drop sections
Slide-out & dropdown cart
Quick View popup
Wishlist popup
Ajax collection filter
Compatible with Cross-Browser.
It will be a mistake if you don't use Puik to promote and sell your products. With minimal yet extremely good – looking design, Puik is always ready to knock out any of your competitors. Not just stopping on outstanding lookout, Puik proves itself as one of the perfect multipurpose shopify themes with many smart functions. And the fully responsive feature is one of them. Thanks to that, your website will always run smoothly and show amazing on every type of device.
Yanka is absolutely one of the most exceptional multipurpose shopify themes you should consider when you want to open a clean and friendly e – commerce shop. First of all, Yanka comes with over 18 available templates and 10+ skin styles for you to match your site. Do you know if using Yanka, how much money you can save? In fact, it can be up to 1000$. This is because Yanka supplies users everything you need to build a valid store, then you don't have any help from a third – party.
We highly recommend Infinite if you're searching for a multipurpose shopify theme for enhancing your store. With a collection of over 50 powerful sections, Infinite fits with every type of store you would like to open. Best of all, save your time in installation with only one click, then, you can immediately experience all functions of Infinite. Besides, Infinite never limits your ideas and creation thanks to the "Shopify Visual Builder" feature. Not only that, this theme is compatible with all browsers. Hence, you don't need to switch between any browsers.
Other highlight features of Infinite:
SEO optimized
Operating without any code
100% responsive and retina ready
Google fonts
Brand Logo slider.
Vodoma is known as one of the smartest multipurpose shopify themes with the highest level performance. Firstly, over 40 homepage layouts represent 40 different topics. All of them are extremely modern and highly focused – product. Not only that, you have many freedoms to customize everything you want on your site in order to make your site unique compared to other competitors. Besides, the "Product Custom fields" feature allows you to satisfy your customers a lot. Because customers can effortlessly make choices and add information about your goods.
Foxic is a useful multipurpose shopify theme and it has all you need to build a well – known store. In fact, Foxic helps you a lot to boost sales. The proof is there are a lot of online stores that have hundreds of sales everyday. Hence, thanks to this theme, you are sure to pay back and gain high profits in the shortest time.
Highlight features of Foxic:
40+ new skin styles
Fully responsive design and mobile optimized
Quick View
Optional Filter appearance
Ajax cart
You can view more information about Foxic here.
By using The Paris theme, you will have more chances to reach a big package of advanced functions that are necessary for building a qualified online shop. Firstly, The Paris provides 6 detailed homepages, a variety of Shop pages and Product Layouts for you to choose. Besides using the available things, you are also free to adjust and customize anything you want to push your site more perfectly. What's more, this theme includes more than 15 hot free extensions to help you succeed in improving your store.
Fatema is appreciated as one of the exceptional multipurpose shopify themes in the market. Comes with 8+ unique and stunning homepage layouts that make your store to become the winner among the same stores. A special and helpful thing we must mention of this theme is "Video Background". Instead of using a static image, Fatema allows shop owners to put a creative video on the first page background of your site. Hence, it will attract your customers' attention as well as increase traffic on your site daily.
Other highlight functions of Fatema:
Fully responsive and support Retina
Newsletter Popup
Ajax Cart
Blog Posts
Many layout options for both Shop Pages and Product Pages.