Shopify booking app: Top 7 useful apps for your Shopify ecommerce stores
As you may know, the booking system is one of the most essential parts with any e-commerce store. This is because it will assist you in determining when customers are permitted to enter your shop. Having a booking system is not only helpful for shop owners in controlling over their stores but also very convenient with customers. If your Shopify store doesn't own a booking system or has but it's not good, you should consider using a Shopify Booking app.
Try installing the Shopify booking app, you will not have to spend a lot of time taking care of customers yet still bring them the best experience. In the market, there are a variety of apps, so it will be difficult for newbies when choosing the most suitable one. Thus, in this blog, Arrowtheme will deliver Top 7 best Shopify booking apps for your e-commerce store. Let's explore them right now!
Top outstanding Shopify booking app for ecommerce stores
If you are an e-commerce business growing your services and experiences, Easy Appointment Booking might be the right fit. This app won the 2020 Shopify App Challenge and its best features include a fast way to get started, clean integration with your theme, and helpful chat with FAQs.
Their features focus on saving you time, growing revenue, and improving your customer experience. With custom fields, automatic sms reminders, and calendar integrations, it has what you need to grow your services without the headache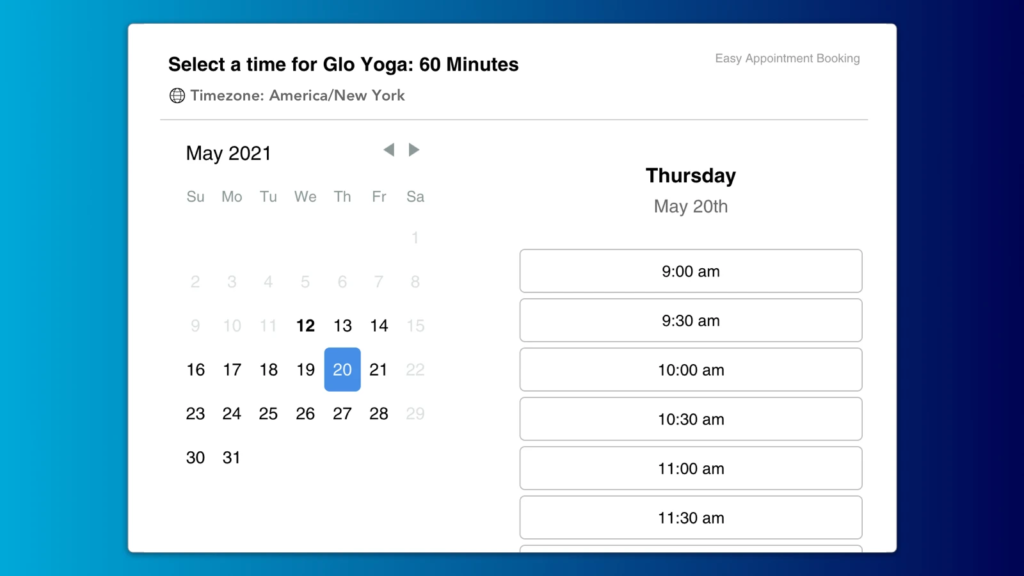 Highlight features:
Top notch customer service based on reviews
Google Calendar for syncing bookings, blocking personal appointments, and writing to team calendars
Custom fields to capture information from customers before they meet with you
Customer cancellation and rescheduling supported
Book Now button that markets your services on any page on your site
If you're looking for an inexpensive Shopify booking app, let's have a glance at "BookThatApp". To begin, thanks to this app, your customers can reserve time on the business calendar, which is available for free. Besides, since this app's real-time availability may display dates and hours in the product page. Then, your customers aren't required to wait for quotes or send emails. As a result, it will result in allowing them to book or place an order anytime they want. What's more, when entering your site, visitors can easily discover the product they are looking for thanks to its user interface. Best of all, this Shopify booking app is fully responsive. Following that, whether on any type of modern device, your store will still always have a stunning look.
Highlight features of BookThatApp:
Allow clients to make appointments online
Interact with customers by sending emails and SMS to them
Include difficult booking and payment options
Build guidelines for scheduling time.
Booking online is quite popular with a lot of business online stores including hair salons, restaurants and so much more. And, "BookedUp" was created to meet all needs of businesses. First and foremost, this Shopify booking app combines with Calendly and Acuity scheduling. Therefore, it will let your clients book appointments, meetings or make a phone call while still staying in your Shopify store. Besides, thanks to building booking buttons, this app is considered as a simple yet powerful booking popup for any store. Hence, it will help you efficiently leverage sales and generate higher profits. Best of all, this app also allows you to place these buttons wherever you want on your website.
Awesome features of BookedUp:
Getting the maximum rating review on Shopify app store
Highly compatible with Amazing Calendy.com
Enable visitors book appointments online right on your site
Freely create booking buttons to generate more revenue.
As its name suggests, "Booking App" comes with many advanced features promising to help your online store get more benefits. To begin, you can use this Shopify booking app to make your store fill with booking products. Besides, customers may reserve their ordered products when the slots are open. This is thanks to its ability to integrate a calendar and slots. More than these, "Booking App" allows you to make bookings in six different ways. Not only that, but it also gives you control over the booking, allowing you to accept or reschedule it. Best of all, this app also helps you to improve customer's experience by canceling ability when necessary. Simply speaking, whenever you detect something is amiss with your buyer, you can easily dissolve the booking.
Outstanding features of Booking App:
Allows customers to reserve a place according to preferences
Deliver emails to both administrator and the customers
Block out particular days as soon as a customer books
Make multiple variants based on the items.
Why don't you take a look at "Experiences App" while you're searching for an amazing Shopify booking app? In fact, "Experiences App" is a flexible one-stop shop for many things including integrated tickets, classes, excursions, events, etc. Besides, this app also runs as a smart managing tool when it helps you to control over and organize classes, events, etc directly from your Shopify account. Additionally, this app aids in the creation of timelines for your store as well as the updating of availability of each reservation. What's more, in order to avoid theme conflicts, you can use this app to create a new page with distinct layouts.
Highlight features of Experiences App:
Increase the customer value of your users
Allow you to freely edit themes of your store
To avoid theme conflicts, create new pages
Free trial within 15 days.
This Shopify booking app is a perfect solution for any shop owners who need a booking system installed to their website instantly. In reality, "Acerill Appointment Booking" was built to help you resolve customer's difficulties in the booking. Firstly, this app is appropriate for a variety of stores, including sports facility booking, salons, etc. Besides, it comes with a big package of advanced features that will bring your clients the best experiences. One of them must mention the calendar's display space. Following that, your booking calendar can be shown in the easy-to-see and attractive on your site. As a result, visitors may select the best date for their reservations. Best of all, without a charge needed,it still assists you in successfully managing customer appointments via Google Calendar.
Great features of Acerill Appointment Booking:
Its price is much cheaper than other apps, just less than 2$/month
Fully compatible and extremely friendly with mobile device
Support a lot of awesome functions like Google Drive, MailChimp
Allow Google Calendar to be used for scheduling.
Coming to this topic and we can't help but mention "Vbrite" – one of the most excellent Shopify booking app in the market. In fact, Vbrite is a useful tool for improving the appearance for your website and attracting more potential customers. First of all, this app provides a number of unique features for online stores to develop the system's efficacy and performance. Especially, Vbrite helps your clients book tickets directly on your website without having to deal with annoying popups or leaving the current page. Moreover, you can take advantage of this app to show events with a calendar and a carousel style. Best of all, this app also allows you to connect your Shopify store with Facebook – the most popular social network in the world. Hence, boosting marketing strategies for your items will become easier than ever.
Highlight features of Vbrite:
Allow you to freely customize the quantities and prices of your goods
Link with Facebook to get more efficiency in marketing strategies
Connect to Eventbrite with a single click
14-day free trial with tons of amazing features.
The final line
To sum up, Arrowtheme hopes you can select the best Shopify booking app for your ecommerce store through our post. As a result, you will attract more potential customers and drive more revenue for your store.
Furthermore, in order to launch and develop your ecommerce store successfully in case you are a newbie to Shopify, asking our Shopify packages for help is necessary. Our packages contain all of the Shopify services from Shopify development, Shopify updates, and Shopify maintenance and support. Best of all, we're introducing a large sale program in which you can save up to 30% off our regular price. Hence, don't hesitate to CONTACT US if you want to grab this great deal.