Shopify review 2021: Price, Features, Pros & Cons you should know
While digital transformation becomes more popular, more and more online businesses were born. One of the most important decisions for every online business is to choose a suitable eCommerce platform. Shopify is a great choice for you to refer to. So in this blog, Arrowtheme will review Shopify about the price, features, pros & cons you should know.
Shopify Review: What is a Shopify
In the first place, let's define what is Shopify. Shopify is a software application that allows you to build your own online stores. Founded in 2006, Shopify has continuously developing to achieve 1,000,000 online retailers till December 2019. With Shopify, you can operate your business easily without any coding or design knowledge.
You only need a business idea and Shopify will help you do the rest. It provides you with a beautiful storefront, a quick checkout, a reliable shipping partner, a back office, and so on. In a nutshell, Shopify is an all-in-one platform that assists you to operate a business.
Shopify Review: How does Shopify work?
In the second place, you need to know how Shopify work. It is a hosted solution which runs its own servers. So you do not need to purchase web hosting or software to create your store. Instead, you pay a monthly fee for Shopify to run your stores.
Particularly, Shopify provides you with an available technological base. Using Shopify, you will receive the basic tools to run the business. Your work is to add more features to customize the stores.
Shopify Review: Key elements of Shopify's core product
When you register a Shopify plan, Shopify will give you 5 key elements of its core product. Let's discover!
1. Storefront
Firstly, it offers you a storefront – the appearance of an online store. The storefront includes both hosted online stores and POS Lite (offline stores).
With the hosted online store, you can generate web pages, blogs, and display your products. Shopify is in charge of software updates while you decide the look of your store by choosing themes and templates. Whatever products you are selling, Shopify Theme Store will offer you a lot of eye-catching Shopify themes to suit your brand. Also, you can refer to our free Shopify themes.
With POS Lite, you can sell products directly to customers by registering an offline store and fill in your location. So you can manage both online and offline business activities in one Shopify account.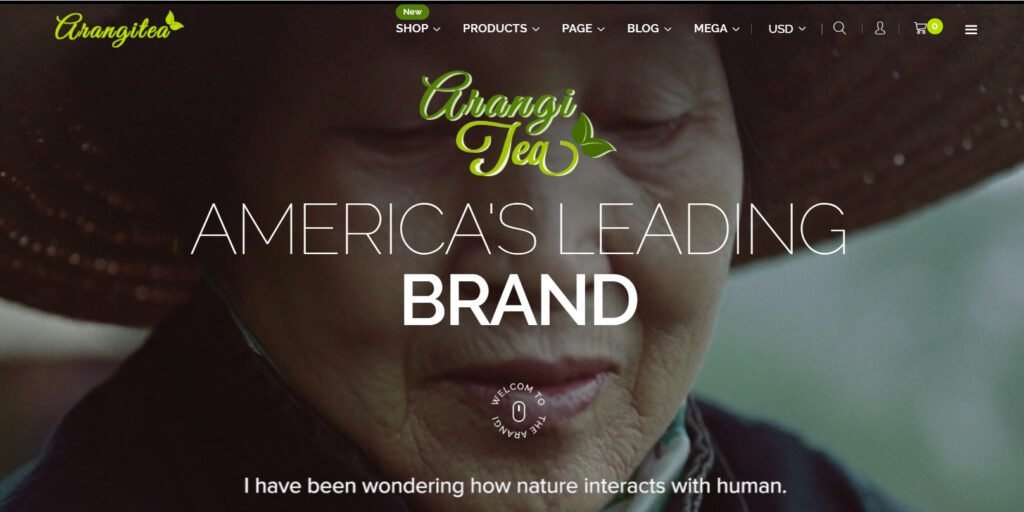 2. Payment processing
Secondly, it supports you with 2 options Shopify payment or other payment gateways. You are encouraged to use Shopify payment to save the transaction fees. Otherwise, you will pay the extra from 0.5% to 2% transaction fees for other payment methods. Also, Shopify payment is automatically connected, secure and saves customer information. However, it may risk when customers require so many chargebacks. Then, Shopify does not keep money back for you and even block your account. In addition, Shopify payment is only accepted in 15 countries. So you need to consider carefully before choosing payment methods.
Besides, you can utilize Shopify checkout to bring the best experience for customers. Shopify checkout has completed 2.5 billion orders with more than $100 billion in sales. Especially, you can use Shopify checkout when you sell directly to customers or through other channels such as Facebook, Instagram, eBay.
3. Shipping
Thirdly, Shopify creates a seamless shipping process for you. Shopify helps you create orders and shipping labels quickly. Also, it applies automated shipping calculations on the checkout to save your time. Furthermore, it connects you with reliable partners to negotiate a competitive price. It will save you up to 52% by receiving discounts rates through Shopify Shipping. Besides, you can allow customers to choose curbside pickup and local delivery options.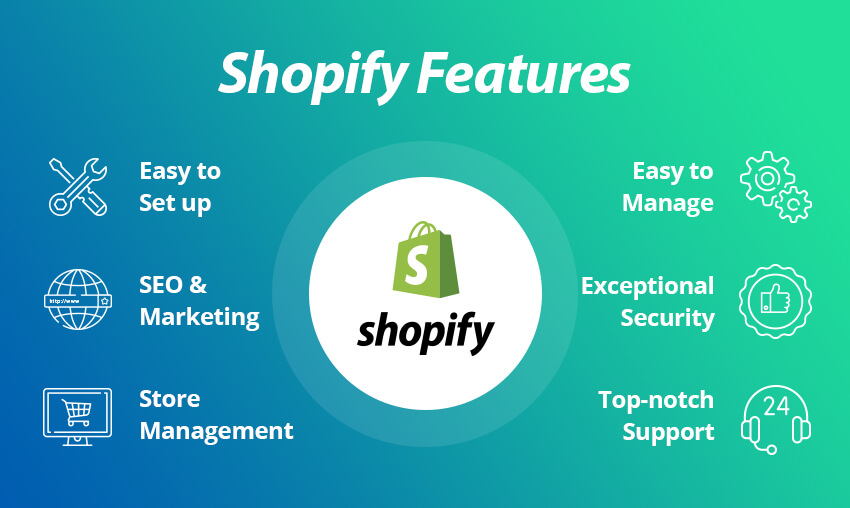 4. Back office
In addition, you will receive multiple support for the back office such as mobile apps, analytics and reports, Shopify App Store and 24/7 customer support.
Mobile Apps: You can install Shopify App and use Shopify via mobile devices. So you can keep track of your business wherever you are. It will bring a lot of conveinence.
Analytics and reports: They give you an overview of your business with detailed figures. So you can understand customers deeply, find out the problems and improve your business.
Shopify App Store – where you can buy apps to strengthen your stores. For example, you can install Shopify countdown timer to optimize the flashsales.
Support: You can reach the topnotch support of Shopify from documents, blogs and 24/7 team support.
5. Marketing platform
At last, Shopify offers built-in blogs and SEO tools to help you do marketing better. Particularly, it helps you reach more customers by optimizing your site via engines such as Google, Bing, and Yahoo. Also, you can run Facebook or Google Shopping campaigns with Shopify. Every marketing activity is displayed on the dashboard. So you can know the effectiveness and inefficiency. Furthermore, SEO settings are automated though, you can personalize the keywords and URLs on your pages.
>>> Read more: Shopify Plus vs Shopify: Key differences in 2022
Shopify Review: What's about the price?
You have 5 choices of Shopify plans including:
Shopify Lite ($9/month)
Basic Shopify ($29/month)
Shopify ($79/month)
Advanced Shopify ($299/month)
Shopify Plus (up to $2000/month)
We will review more detail for each plan.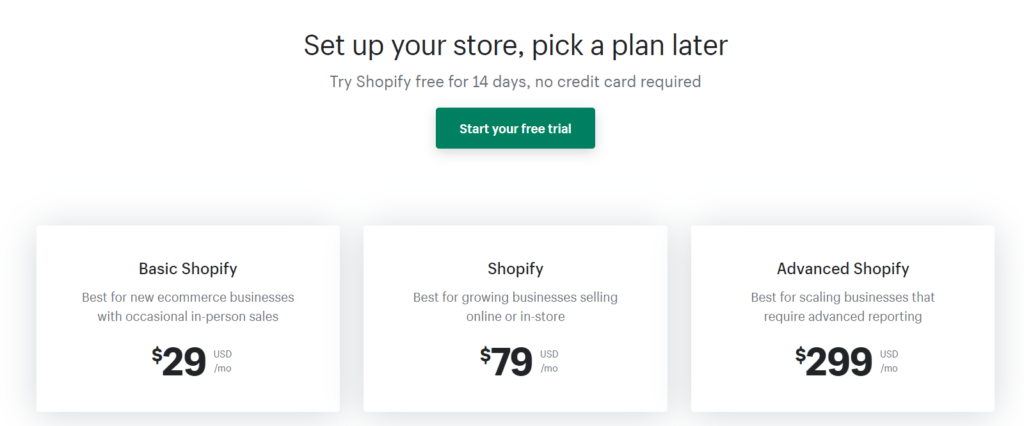 1. Shopify Review: Shopify Lite ($9/month)
Shopify Lite is considered the cheapest choice to start an online business. The price is quite low compared to other platforms because it does not actually provide you with a standalone online store website. With $9 per month, Shopify Lite allows you to add a buy button to the existing website or helps you sell directly via POS lite. Particularly, it provides you with the main benefits below:
Display full information of products such as price, description, colours, sizes and so on.
Install a Buy button on other platforms including Facebook, Instagram, Pinterest, or your website (not inside Shopify).
Access Shopify's ecosystem to manage orders, sales, … in online stores and sell directly in the physical stores via POS Lite.
Own a Shopify account with the following features: Overview dashboard, Finances reports, Customer profiles, Order management, Product management, Mobile POS and hardware accessories, Email carts, QR code product details, In-store inventory, Gift cards, Split bill and Custom discounts and discount codes.

Shopify Lite is the best suitable for businesses that:
Want to improve the available blog or website by adding a buy button
Keep selling on existing stores on Facebook, Instagram
Want to have a management inventory and payments
Have a limited budget
Want to test how Shopify do
Need to support offline activities via POS Lite
Just need live chat and email support
2. Shopify Review: Basic Shopify ($29/month)
Basic Shopify is the most popular plan for beginners. It provides you with the basic functions to sell products online and occasionally offline. Compared to Shopify Lite, this plan offers you a full-featured standalone online store. With $29 per month, Basic Shopify brings to you the following features:
2 staff accounts
4 Inventory locations to assign inventory to distribution stores
24/7 support including phone, live chat and email
Numerous products and file storage
Shopify POS Lite
Free SSL certificate
Transaction fee if not using Shopify Payments 2%
Shipping labels
Shipping discount (up to 77%)
Fraud Analysis
Sales channels
Contact with visitors who abandoned cart

Basic Shopify is a great choice for businesses that:
Want to have a complete store in Shopify
Have limited budget
Need 24/7 phone support
Gain more from abandoned carts
Aim to build a community
Want to manage all the business activities with an easy-to-use interface
3. Shopify Review: Shopify ($79/month)
Shopify is suitable for growing business which sells products both online and in-stores. This plan includes all the features of Basic Plans but it adds the following features:
5 staff accounts
5 Inventory locations to assign inventory to distribution stores
Transaction fee if not using Shopify Payments 1%
Shipping discount (up to 88%)
Internation Domains
International pricing
Standard Report (Sales reports, Profit reports, 5 out of 7 Customer reports)
Gift cards
Full functionality of the Shopify POS system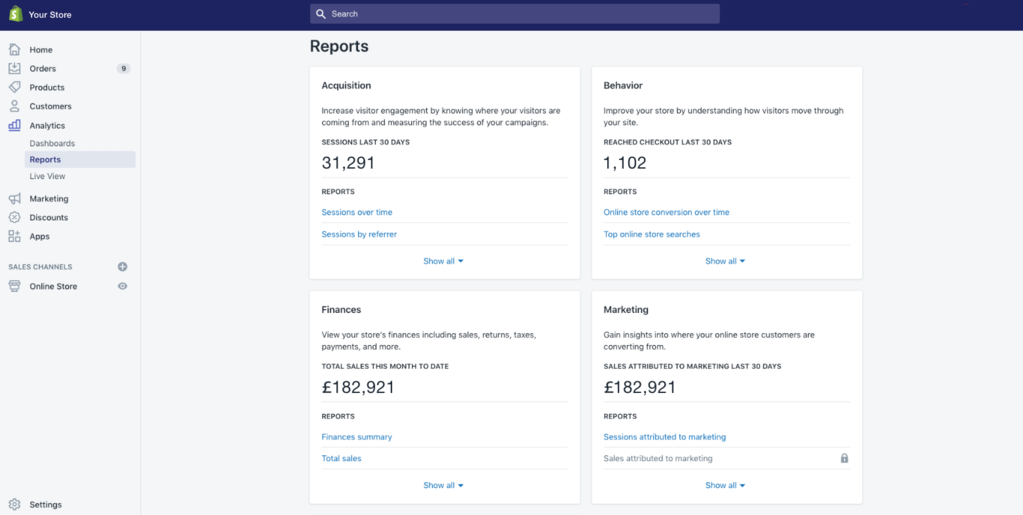 Shopify Plan is suitable for businesses that:
Start to have large volumes
Want to gain more sales with gift cards and discount codes
Need a report to track business activities
Own physical stores
4. Shopify Review: Advanced Shopify ($299/month)
Advanced Shopify is best for large-scale businesses which need advanced reports to keep track of the overall performance. With this plan, you can receive all of the existing features in Shopify. Besides the features of the Shopify plans, Advanced Shopify offers you the additional benefits below:
15 staff accounts
8 Inventory locations to assign inventory to distribution stores
Transaction fee if not using Shopify Payments 0.5%
International pricing (per variant pricing)
Advanced reports
Third-party calculated shipping rates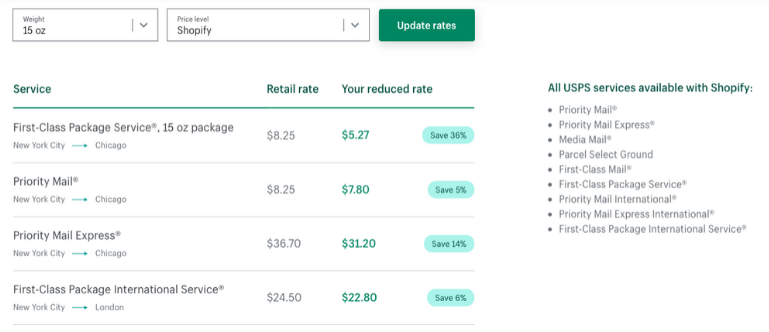 Advanced Shopify will be your decision if your business:
View a huge number of sales
Need advanced reports for analysis
Need a discounted rate for the third-party shippers
Manage large staff
Own more store locations
5. Shopify Review: Shopify Plus (up to $2000/month)
Shopify Plus offers solutions for enterprises'problems. It seems a bit separate from other Shopify plans. Shopify Plus focuses on security protection, quality of fulfilment, and API integrations. The price of this plan is not fixed, but it is about $1,500 – 2,000 a month. There are numerous benefits from this plan:
With this plan, you will receive support from an outside manager. He will help you to manage your account and solve your problems.
Also, Shopify Plus connects you with more than 20 channels such as Facebook, Facebook Messenger, Instagram, Amazon, eBay, and more.
Furthermore, your customers are able to use more than 100 payment providers.
Shopify Plus supports you with large scale, around 10,000 transactions per minute
More than 1500 Shopify partners accompany with you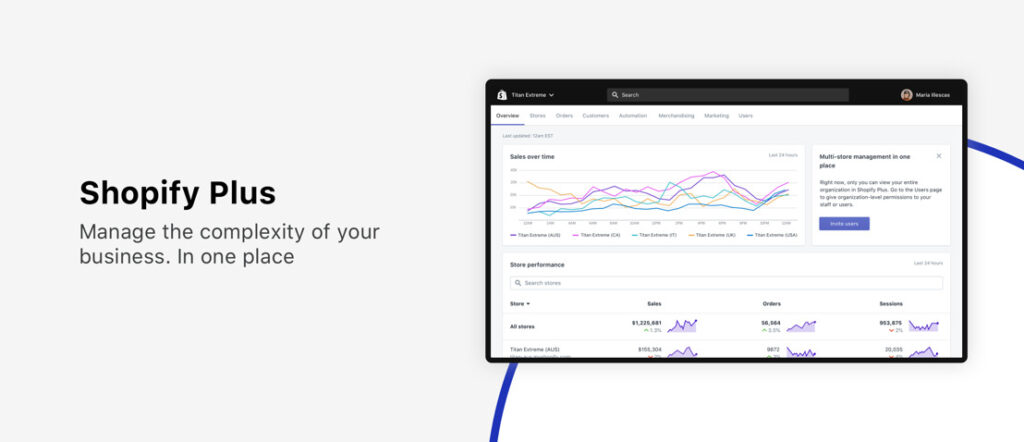 Consider Shopify Plus if you:
Receive a dramatically high number of transactions
Need Shopify to solve with CRM system
Automate workflow
Need support from an account manager
Want to guarantee uptime and security
Discount Policy
Besides, you will receive some discounts if you paid upfront. Particularly, Shopify decreases a 10% of annual plans when you pay one year upfront. Or you receive a 20% discount when you pay 2 years upfront.
In addition, you can use a free trial in 14 days before making decisions.
Shopify Review: Pros and cons of Shopify
Last but not least, Arrowthemes will dig deeper into the pros and cons of Shopify.
Pros of Shopify
There are some highlight advantages of Shopify.
Firstly, it is a great solution for large businesses. It offers an effective inventory system so large businesses can take advantage of its management to scale bigger.
Secondly, it allows you to sell products in multiple channels. For example, it connects you with Facebook, Instagram, Amazon to reach more customers.
Thirdly, Shopify has numerous templates and themes to decorate your stores.
Furthermore, Shopify apps offer a flexible and customizable way to build your store.
Also, there are over 100 payment options and Shopify Payments for your stores.
At last, it is a plus point for their 24/7 customer support.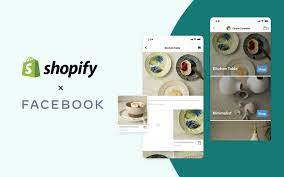 Cons of Shopify
However, there are some disadvantages of this platform.
Firstly, the transaction fees seem a little bit high in case you do not use Shopify payment.
Secondly, Shopify's editor is not easy to use.
Thirdly, you need to install Shopify apps to have more functions.
Besides, the cost of Shopify apps plus the transaction fees seem higher than other platforms.
In conclusion, Arrowtheme suggests large businesses take more advantage of Shopify than small ones. Besides, Arrowtheme offers you many eye-catching Shopify themes. Moreover, we are proud of providing the awesome Shopify Package for your business which will be the comprehensive solution for all Ecommerce business. When it comes to our services, you will have three packages to choose from: Basic, Standard, and Advance. Don't be concerned if you lack coding knowledge. Because simply by selecting one of three packages, our experts will assist you in establishing a beautiful and functional online store at an affordable price. So don't be shy. Let's choose right now!