Shopify 404 page: How to fix Shopify 404 page not found error with redirects for SEO
Your goal as a Shopify store owner is providing the best experience possible to customers who visit your website. When your visitors click on a link or URL on your website, an error message appears that says "404 Page Not Found,". It means the requested page is no longer accessible or the URL can no longer be found. No one wants to visit a website with 404 errors. Moreover, you can lose visitors to your site. Therefore, you will lose your money! This is the problem you cannot allow to happen as a Shopify merchant. For that reason, this blog will provide you with a simple guide on Shopify 404 page and How to fix Shopify 404 page not found error with redirects for SEO. So now we will start.
What is the Shopify 404 page?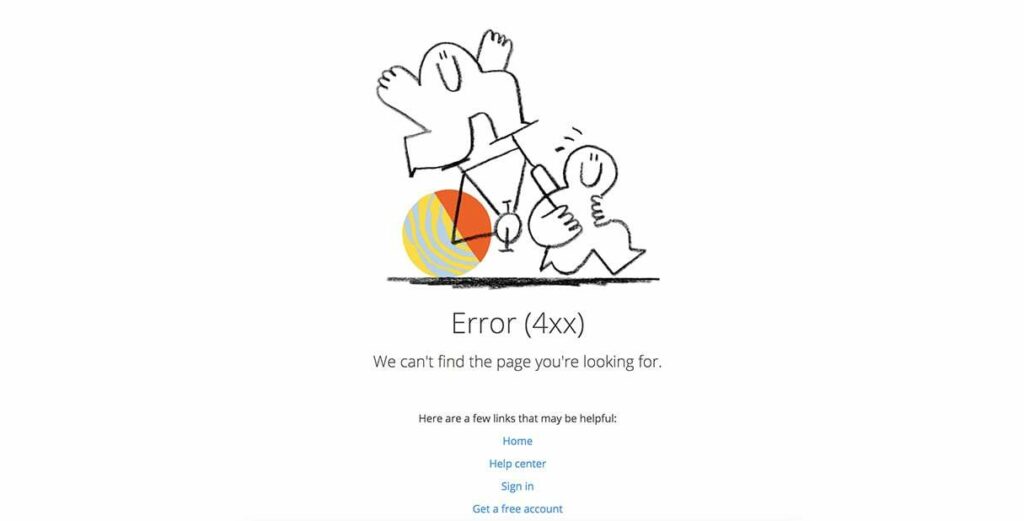 When a user requests a website, the request is routed to web servers, who respond. Users use the HTTP protocol to make their request.
So what exactly is HTTP?
When users make a request, status codes indicate whether or not the request was successful. They are HTTP status codes.
There are various HTTP status code blocks:
100: Usually made of informational requests.
200: Requests that were successful
300: It is for redirects.
404: This block displays client errors.
500: Indicates server errors.
The 404 error indicates that a page could not be found. Besides that, it also means that the client sent a request which had a problem. The 404 error occurs when the requested page cannot be found.
A 404 error is an HTTP response code which indicates that the page requested could not be found. It typically displays a message such as "page not found" or "The page you are attempting to access does not exist."
When do you get the Shopify 404 page?
In case you previously had any products/collections/pages that indexed in Google or other search engines. However, now those products/collections/pages no longer exist. You could have removed them or changed the URL.
If you misspelled or typed the wrong path after the domain name, you will also receive the 404 error.
Why are the Shopify 404 page harmful?
Google crawls the pages that already index regularly. Now, if the page is no longer present on the URL, Google receives a 404 error. This hurts your SEO efforts because Google dislikes crawling URLs with no content.
Furthermore, when a visitor browses to a 404 page, she or he may leave your website immediately. As a result, you can lose a potential customer.
Try the high converting Shopify themes for your eCommerce websites:
Storepify – Minimal Multipurpose Shopify Theme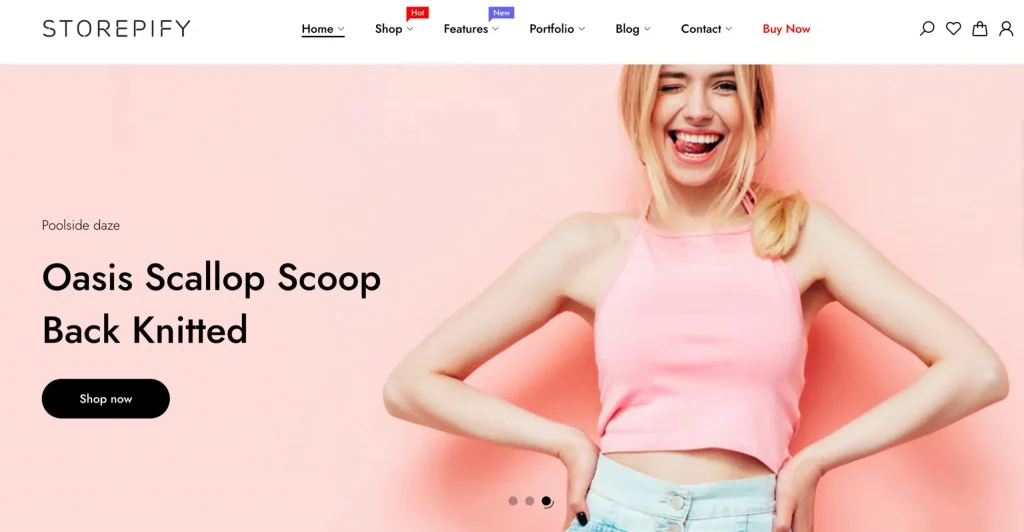 Lusion – Multipurpose eCommerce Shopify Theme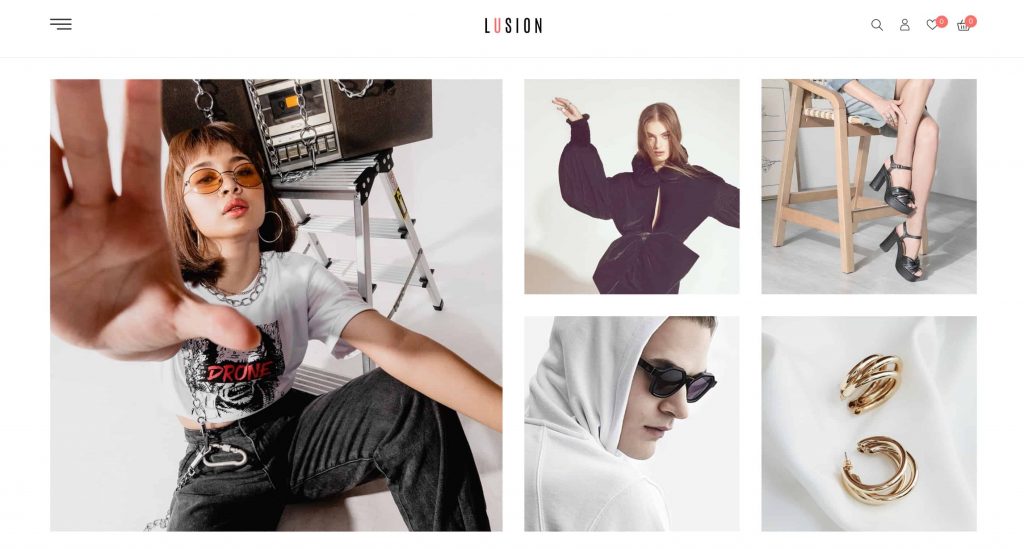 How to detect 404 errors?
The most dangerous Shopify 404 page are those from Google. Because those errors have a direct impact on your SEO.
The best place to look for those 404 errors is in the Search Console of your Shopify store's Google Webmaster Tools account.
If you haven't already, go ahead and add your Shopify store and sitemap to Google. The Search Console is the most crucial tool to monitor your store's SEO health.
You can log in and go to the dashboard in case you already have the search console set up. Click Crawl and then Crawl Errors on the left sidebar.
Under URL Errors, there are now two main tabs: Desktop and Smartphone. It is set to Desktop by default. The Soft 404 and Not Found errors can be found under both tabs.
A list of options is available under each tab.
Soft 404 errors.
When URLs are missing but the server does not send a 404 response, Google receives this error. This happens when you delete some tags or the page number of a paginated URL no longer exists.
However, you don't need to be concerned about these URLs because they have no negative impact on SEO.
So what you should be concerned about are the Not Found errors. Those can be found under the Not Found tab, as seen below.
How to handle the 404 errors?
To resolve the Shopify 404 page, you must do two things.
Make redirects for any 404 URLs.
Create a custom Shopify 404 page (this is useful when the URL is missing but the redirect hasn't been set up yet.)
Make redirects for 404 URLs.
As shown above, once you see the list of URLs under the Not Found tab. Take a look at the URL list. You will be provided with two options: CSV or Google Drive. In either case, you will have a sheet like the one shown below.
After you've completed the sheet, filter out the URLs that have a 404 response code (on the second column of the sheet).
You must now create redirects for all URLs that return a Shopify 404 page.
Where should you redirect?
The main goal of the redirection is directing the visitor to another link with related content. This allows the visitors to find what they were seeking, or something similar to it. Besides that, after you've redirected the URL to the existing URL, Google will no longer receive 404 responses. Therefore, it is better for SEO.
In case you want to redirect an existing page's URL that you have recently changed. So you should redirect to the new URL. For example, in case you changed yourstore.com/contactus/ to yourstore.com/contact-us/. So you should set up a redirect.
Redirect to the Home page if the page has been deleted. However, with deleted product pages, you should redirect to a similar item or the product's collection page. If there are none, the page will redirect to the home page.
How to set up redirects in Shopify?
After you've seen the list of broken links, you can save the list of URLs to CSV or Google Drive.
Step 1: Go to your Shopify dashboard > select the navigation section from the left sidebar menu
On your Shopify dashboard, click "Navigation"
Step 2: On the loaded page, look for the URL Redirects link. Select "Add your first URL redirect"
Step 3: Enter the current URL and the destination URL for the 301 redirect.
Create a custom Shopify 404 page
Whenever a 404 error has been detected you can redirect the URLs. Moreover, you can create a custom 404 page with some content. As a result, you can assist visitors in finding what they are seeking. Moreover, you must edit the theme files to add elements to the 404 templates.
Conclusion
This is useful information about the Shopify 404 error page. By catching the opportunities, you can give your customers the chance to turn a potential loss into a win, and even increase sales with 404 error pages. Because your customers will want their brand to stand out at every step of the customer journey. So you should not ignore the error pages. Hopefully, you can add more value to your projects with the help of our blog. If you want to read more, let's check our BLOGS. More importantly, in case you have any questions about this article, you can let us know via CONTACT FORM. One more special thing is that we provide the Shopify Packages for anyone who are looking for the full solution for eCommerce website. Our experts will build your eCommerce website rapidly in three packages: Basic, Standard, and Advance. Because we offer high-quality services in a convenient package. You will be welcomed with an attractive cost and outstanding services. So let's grab this chance if your also do that. Arrow Theme are always ready to bring the best result to your business.