How to sell food online: Essential steps to create a successful online food business
How to sell food online? Do you want to sell food products online, but not sure what yet? Fortunately, this post is everything you need to start and run a successful online food business and how to overcome the challenges associated with selling food online.
Top-Selling Food Products to Sell Online
There are various types of food products to sell online. The niche you select may base on your personal interests, culinary trends in your area, or anything else. It's crucial to have an understanding of the best foods to sell online so you can create momentum for your business early on. You'll want to review the top-selling food products online. Let's check out some of the foods and drinks with strong, year-round sales in the US:
Bread
Produce (especially fruits, berries, potatoes, and onions)
Baked goods (brownies, cupcakes, cookies, etc.)
Soft drinks and sweet beverages
Chips
Pizza
Doughnuts
The food catalog you generate will look different based on whether or not you sell pre-made products or homemade food. There are pros and cons to both. Selling pre-made food items often need less planning and creating, whereas making your own edibles usually offers more profit and flexibility.
Steps to create a successful online food business
Step 1: Select a profitable niche
The food product is an extremely broad industry. Although you might be ensnared to sell "food for anyone," the more specific you get with your niche, the more chance you are to able to stand out. Therefore, you need to start by thinking about which food kinds you're passionate about. Have you a passion for making bread, or can you whip up a delicious pasta in minutes?
If you don't have a specific idea, some initial market research could help you to choose a profitable niche. For example, you use a keyword research tool to track what consumers are currently searching for in the food industry. Moreover, you can search for trending food ideas, like plant-based meals, vegan products, and artisanal food goods. A few niche options such as
Custom cake and novelty food products
Organic, natural, fair-trade food products
Food made for dietary restrictions (Gluten-free or dairy-free)
Gourmet, small-batch, and artisanal food products
If you're just getting started selling foods online, it might be best to focus on products that don't need a big investment. For example, you can sell candies, dried herbs, canned products, and baked goods without pay for specialist equipment. Make sure to keep everything simple and fun in the beginning.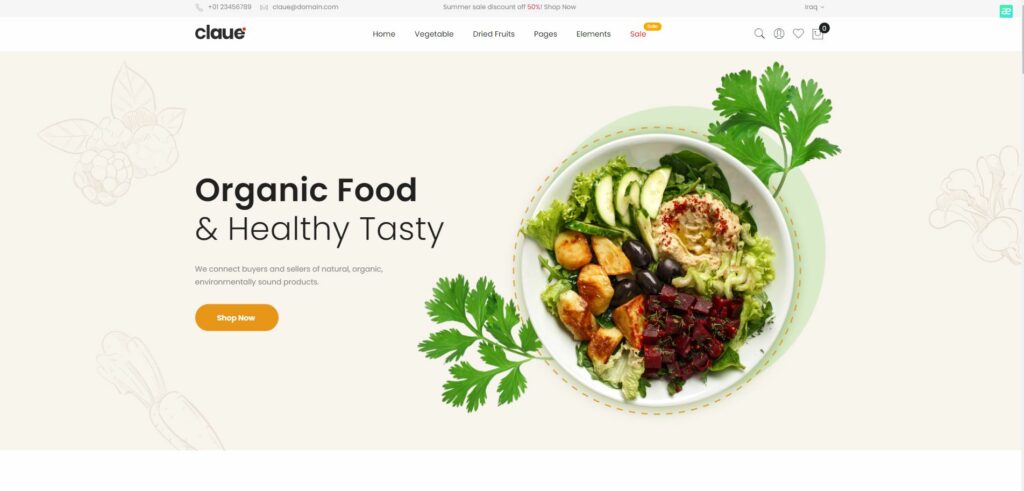 Step 2: Understand the legalities of selling food online
The second thing to know about food law is that regulations vary based on where you're from. If you get anything wrong (from your packaging to your components), you put your shoppers at risk. Also, you could even risk huge fines if you're not following the right legalities. Any retailers in the US planning on selling food online from their home needs to follow the "Cottage Food Laws." This basically means you need to know how to store your food accurately and keep it away from harmful contaminants, like pets. You'll also need:
A state business license
Zoning clearance and permits from your government
Kitchen inspections conducted once per year
Have regular food handling training sessions to keep food safe
License your business in your selected state. You can do this on the SBA website.
Research the guidelines and rules in place for food management and selling in your region. It's also worth taking courses on food safety, so you can put your shoppers' minds with ease if they have any questions about your food.
Step 3: Find suppliers for sourcing ingredients
To keep your food online business working smoothly, you need to make sure that the raw goods are available at all times. The best method to do this is to create relationships with suppliers early on.
A supplier is any business that provides raw materials inventory to other businesses. The type of provider you need will base on the foods and/or drinks you sell. Also, you may find everything you need from one provider, or have to tap into multiple suppliers.
It's good to learn how to find vendors so you know what to expect in the industry. If you're selling wholesale, ensure to browse a wholesale directory that supplies food products. Here are some leading directories to support get you started:
Dealerbaba
Ingredients Inc.
Bevnet
Roundeye Supply
Tradewheel
Wholesale Central
Specialty Food Magazine
Wholesalers Network
Step 4: Price and Market Your Goods
Pricing can be a complex process if you're new to selling food products online. On the one hand, you don't want to charge too low, or your profit margins will decrease. Low prices can also express low quality in some parts of the food business. Alternatively, pricing too high means you risk alienating your potential customers. Getting the balance right is very important for success. Thankfully, there are helpful methods you can employ to determine if your pricing is effective. Answer the following questions in regards to your food products:
Does this price consist of labor cost and overhead expenses while leaving room for markup? 
Are you getting a good enough wholesale price that leaves room for profit?
Will this price have long-term profit, especially for costlier niches like selling alcohol online?  
Is this price comparable to competitors' goods of a similar nature? 
Does my pricing provide more in value than it asks in cost? 
Step 5: Build your ecommerce store
We mentioned that the online website is one of the essential parts of selling food online. That's true since you don't have to be a computer genius or coder to set up your food online website. In fact, places like Shopify, BigCommerce, Square Online and Squarespace, Magento, all have everything you need to build a website.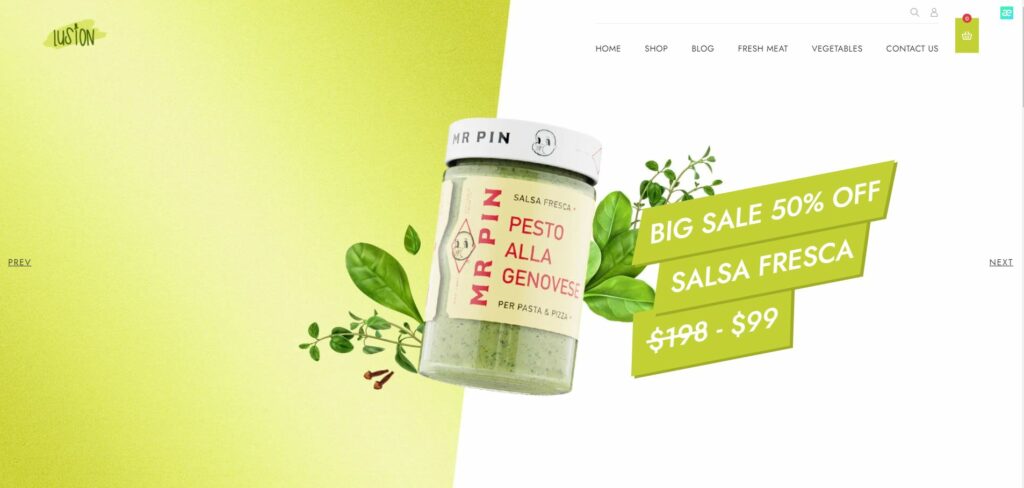 We're going to use Shopify for this example, but you also check out some of the top eCommerce platforms to make a suitable decision. Each of them comes with its own pros and cons. As a jumping-off point, check out the Free eCommerce website themes, then choose the Food and Drink industry.
Support a simple website navigation
Items that are in stock
Support easy-to-find shopping cart and checkout buttons
Full website and payment-specific security funtions
Support social proof, e.g. reviews and ratings
High-quality photos, videos, and product descriptions
Support multiple accepted forms of payment (credit card, PayPal, crypto, etc.)
Shipping, returns, and privacy policy information
Offer the frequently Asked Questions (FAQ) page
Contact page with multiple options (contact form, phone, chat)
Pro tip: Make sure you know your brand guidelines before you release a website. It's important to use the same tone of voice, imagery, and colors in all your digital channels — consistent branding makes sure your business is easily recognizable across all consumer's touchpoints.  If site design isn't your strength, you can choose from plug-and-play themes or hire a Website Builder Expert to build something custom.
Conclusion
Launching an online food store is an exciting and often profitable way to bring your entrepreneurial dreams to life. If you've got the right ingredients, like an amazing website, a great product, and the right pricing structure, you're already on track to a reliable online food business.