Magento live chat extension: Top 10 best ones- greatest ways to boost sales for your eCommerce site
Customer satisfaction is always at the top element of every online business. With the support of the Magento live chat extension, the shop owners could reach out and understand your customers from the first stage of the purchasing process. In this article, Arrowtheme will present to you the top best extensions on the market to help you to make better choices.
1. Chat System by webkul

This helpful module provides you the ability to generate a live chat system for solving the queries and questions of the customers. In addition, the admin store can also set the chat status such as online, busy or offline as they want
Key features:
Support various chat agents
View the chat history conversation
Enable setting a name for the chat system
Easily customize chat window, header, list, and text
Support many language translations
2. Live Chat by landofcoder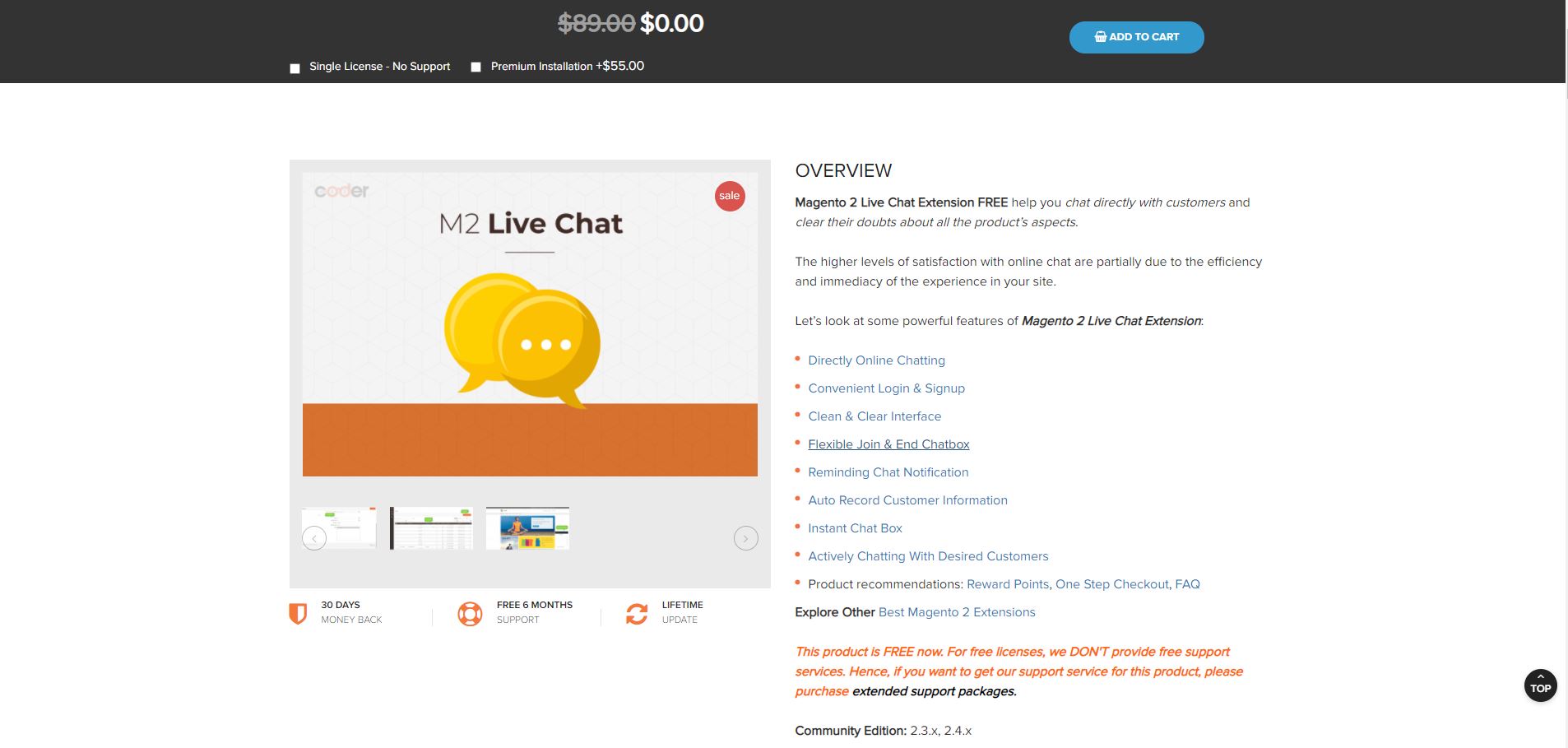 Landofcoder Magento 2 Live Chat Extension permits store owners to chat instantly with visitors when they have questions about products on your online store. With the friendly chatbox interface, this tool offers a great experience shopping and the best quality for all users
Key features:
Firstly, it allows the admin to chat directly with customers
Also, it comes with the chatbox on any pages
Besides, the admin can easily create a login and registration box
Keep track of customers' information
Lately, it shows the chat notification
3. Pure Live Chat by belvg

This is a perfect tool to assist the shop owners to keep in touch with your users with their extra information such as their location, referral pages, and so on. Furthermore, the system will remember customers' conversation stats and transcripts which can be applied if needed.
Key features:
Firstly, it allows you to easily customize logo, colors, and design
Allow knowing customers' information
Also, it supports multi-chat
Besides, it allows chatting with store guests
Lastly, it saves all conversation stats and transcripts in the chat history
4. Zendesk Chat by Magefan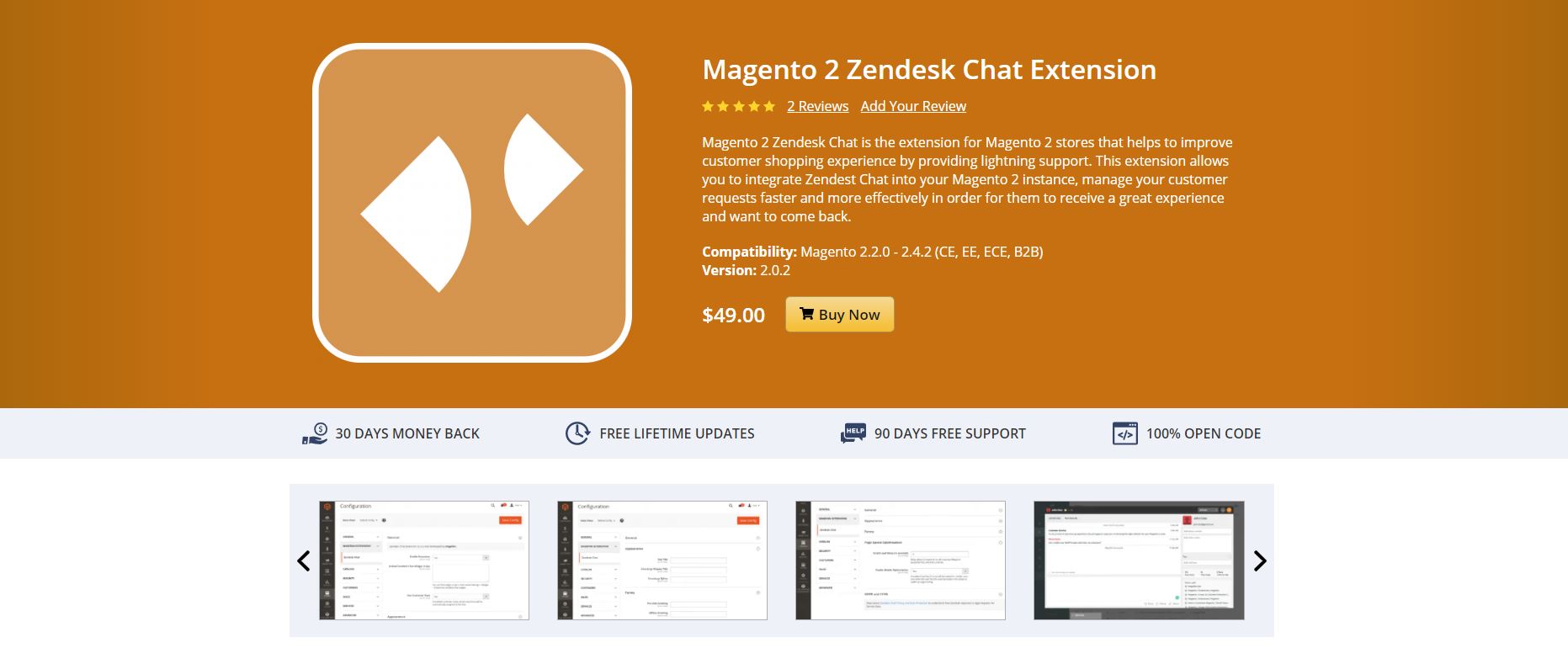 This extension from Magefan is an ideal solution if you're looking for a great way to provide lightning support for your customers. In fact, your eCommerce store will certainly benefit from this powerful extension. To begin, this module allows you to integrate Zendest Chat into your Magento 2 instance. Following that, it helps you to manage your client's requests faster and more effectively
5. Chat Integration by Magecomp

If you're looking for a great solution that helps you solve customer queries effectively, let's consider this extension from Magecomp. Firstly, this extension was developed with the aim of supporting the show owners to improve the customer experience. To be more specific, it supports you to integrate a live chat system in your Magento 2 store where the customers can directly chat with the admin or chat agents
Key features:.
Direct chat with admin via social media platforms.
Flexible start and end chat functionality.
Improved communication with your customers.
Boost sales with better customer experience.
6. Live Chat for Magento 2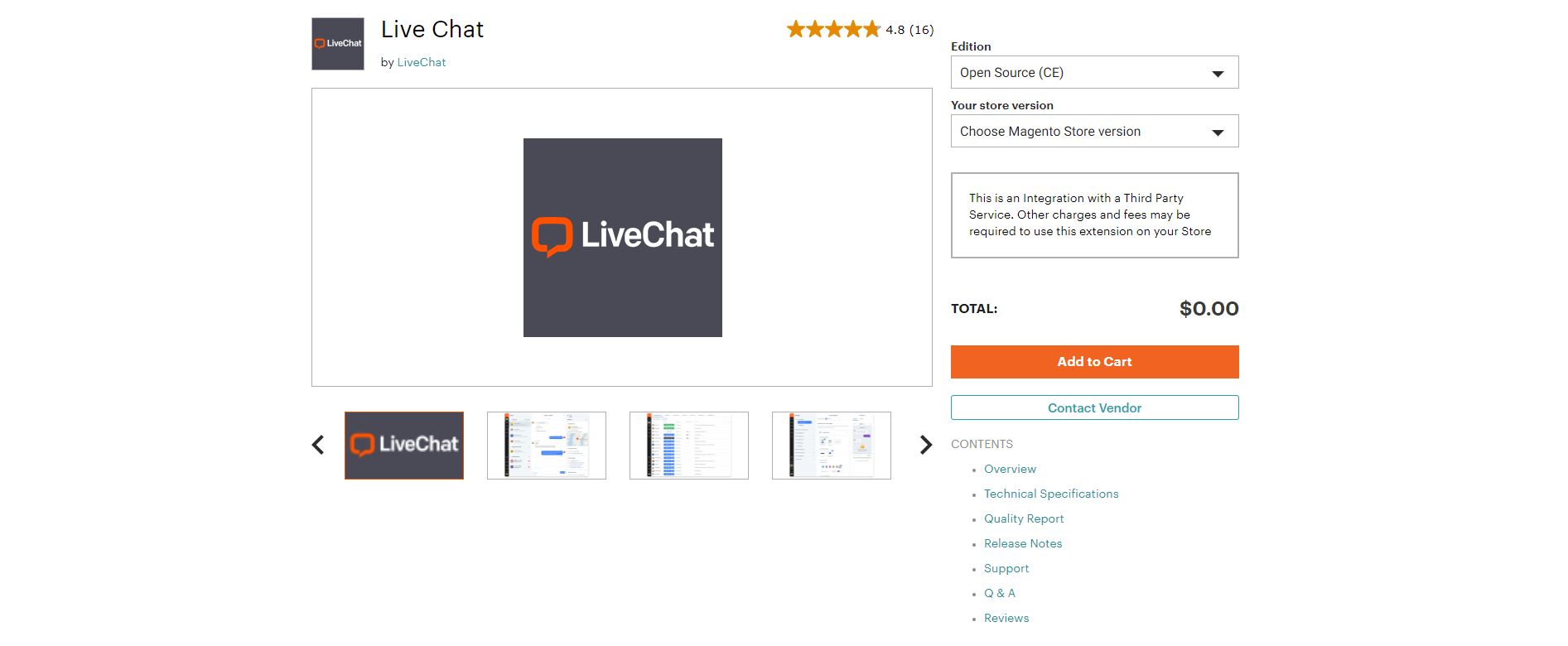 If you looking for a seamless live-chat solution for your Magento store. this extension is a perfect solution for you. To begin, this extension allows the admins can easily interact and chat with customers. Besides that, This extension allows you to deploy live chat anywhere on your website, including the checkout page. Therefore, this solution gives customers the absolute satisfaction of your store's services. From there, it boosts sales for the store.
7. Zopim Chat for Magento 2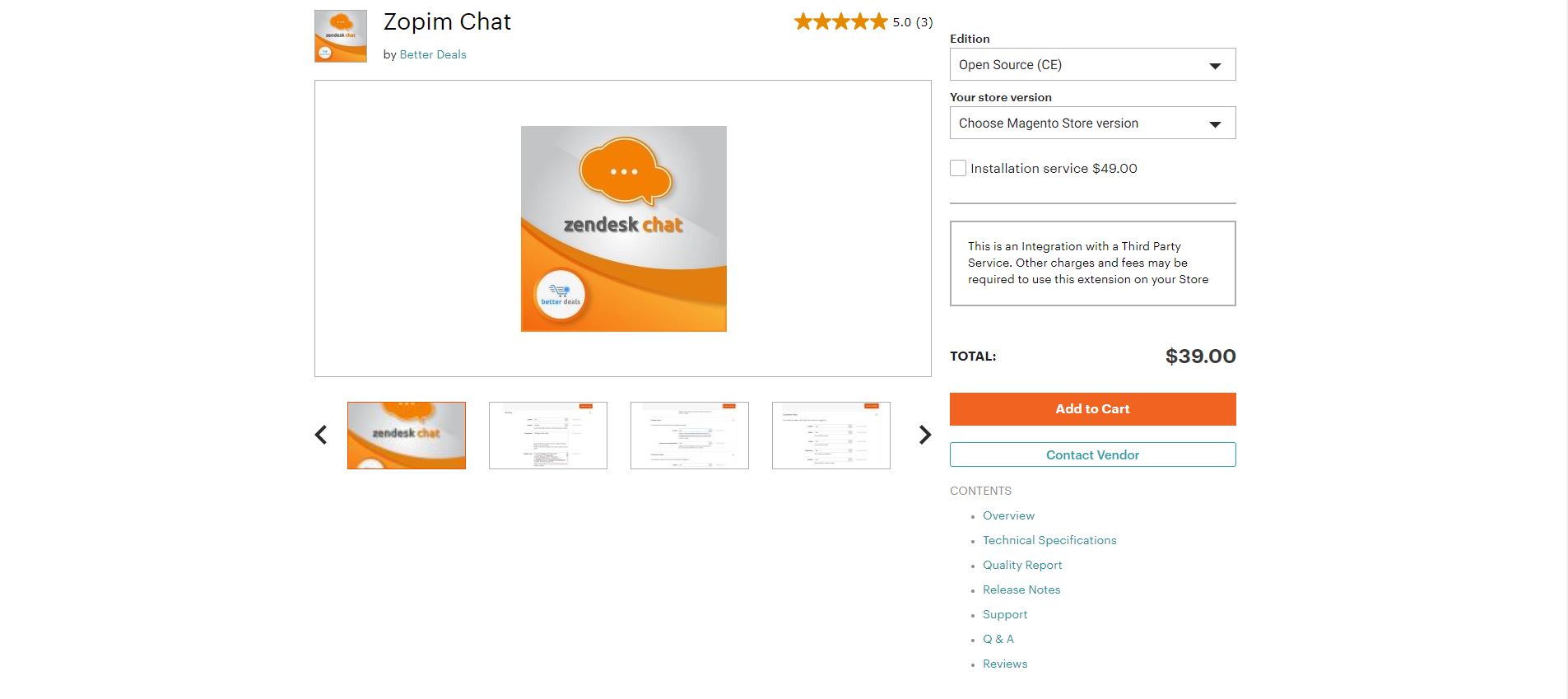 Zendesk Live chat provides a fast and responsive solution to connect with customers in real-time. Indeed, it's a fast and effective solution to offer help without interrupting their browsing flow. Moreover, this extension allows agents to solve multiple chats at once, so the wait time is decreased and your potential customers have a better experience.
Key features:
Firstly, it enables/disables on specific pages
Also, it supports EU cookie compliance modes
Besides, the admin can easiy collect customer's data (name, email, telephone)
Show customer orders in Zopim-Dashboard
Lastly, all Zopim features are included
8. ProProfs Live Chat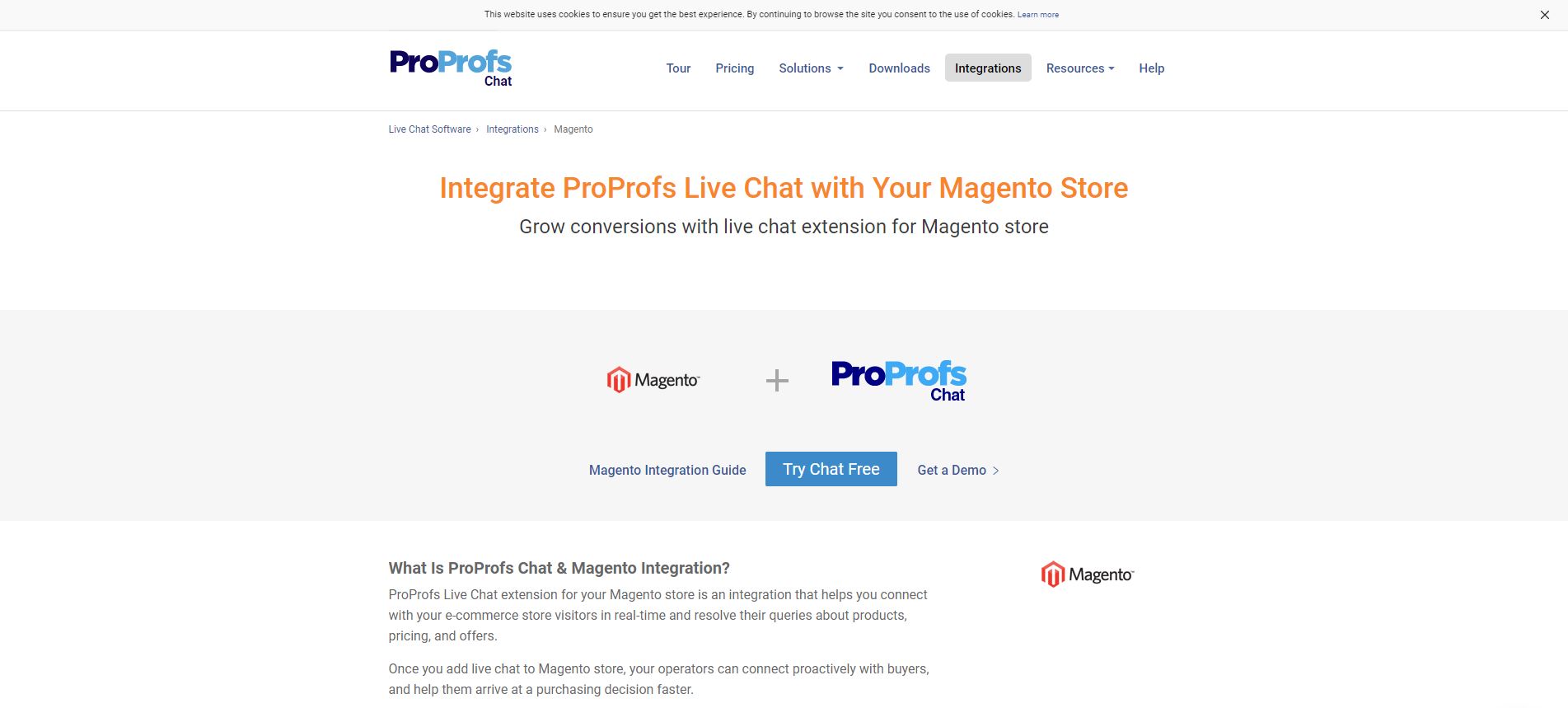 ProProfs Live Chat extension is an effective solution that supports you to connect with your customers in real-time. Besides, it helps you to resolve their queries about products, pricing, and offers. On top of that, by installing this live chat to the Magento store, your operators can connect proactively with customers, and support them arrive at a purchasing decision faster.
9. Live Chat by Happyfox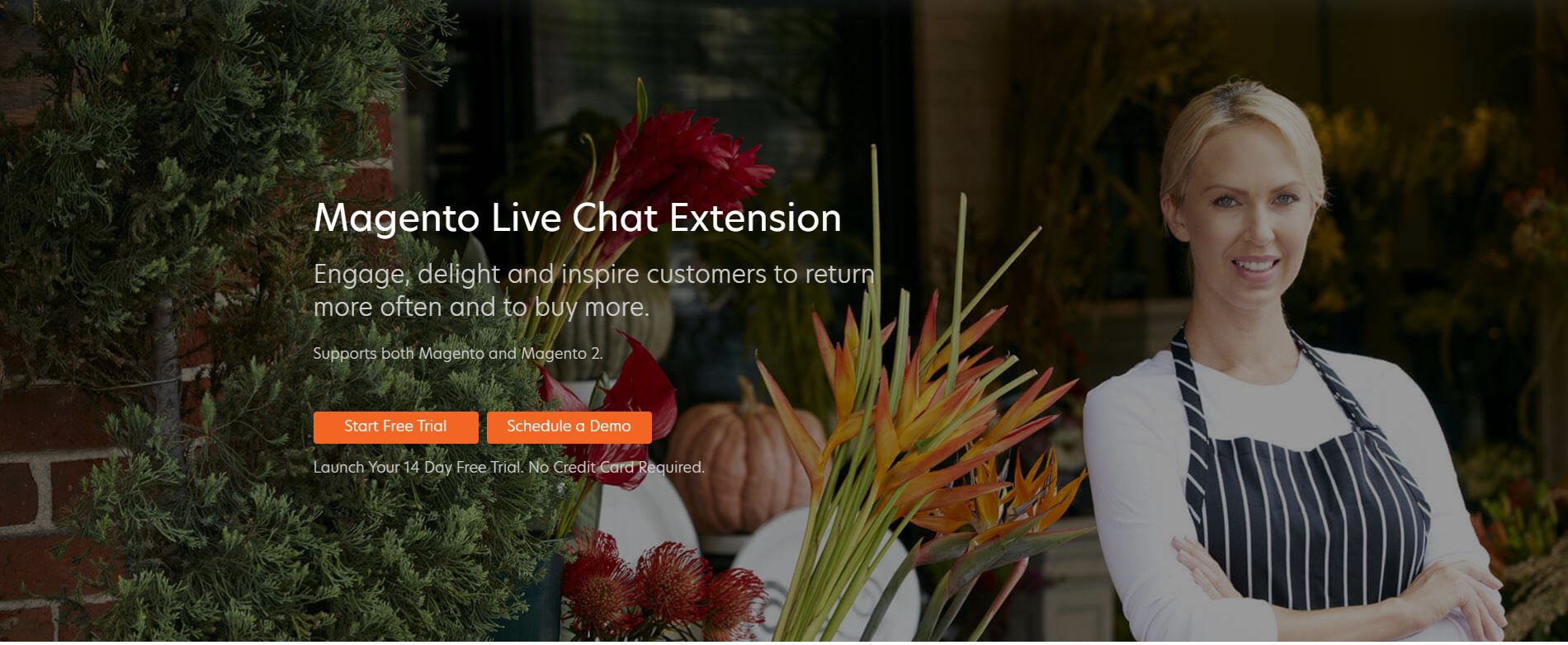 With Live Chat by Happyfox, the shop owners can answer customers immediately, so customers will not have to waste a lot of time to get answers. This will cause you to lose customers and decrease the conversion rates. To solve this problem, you can use this tool to enhance the customer satisfaction as well as boost sales for the store.
Key features:
Firstly, this extension provides the ability to decrease abandoned cart
Besides, it supports multi-chat
Also, this extension helps to increase the sales
Easy to enhance the resolution time
Lastly, this tool helps to track and manage the chat system easily
10. Olark live chat for Magento

Olark comes with a highly customizable live chat app for your Magento 2 website. It provides a useful-friendly interface and a wide range of live chat functions. Moreover, the most powerful capability of this extension is searchable transcripts, which permits you to filter, sort, and find conversations one click
Key features:
Firstly, it helps to customize your chatbox the way you want with color, avatar, and language
Besides, it uses automated messages to respond to visitors quickly
Also, it supports sort messages with searchable transcripts
Lastly, this extension supports custom forms, real-time engagement, and power-ups features
Looking for more solutions to improve your Magento 2 store? Check out Top Best outstanding Magento 2 Extensions or Magento 2 Themes for your store or contact us to receive personalized consultation on your business development.