Shopify wholesale theme: Top 15 ultimate shopify themes for your online stores
As you know, Alibaba is one of the most big and successful wholesale e – commerce websites in the world. In fact, the profit it gets per year is a vast number. Wanna open a wholesale store and expect it to be like Alibaba? Then, this blog is for you. In this blog, Arrowtheme offers you a list of Top 15 ultimate shopify wholesale theme for enhancing your store to help you create more profits as soon as possible. Let's explore this blog to find the most suitable theme for your store right now!
HOT!!!! We've just updated Lusion Shopify Theme 2.0 with a bunch of improvements and exclusive features. .Check this theme out now: Lusion eCommerce Shopify theme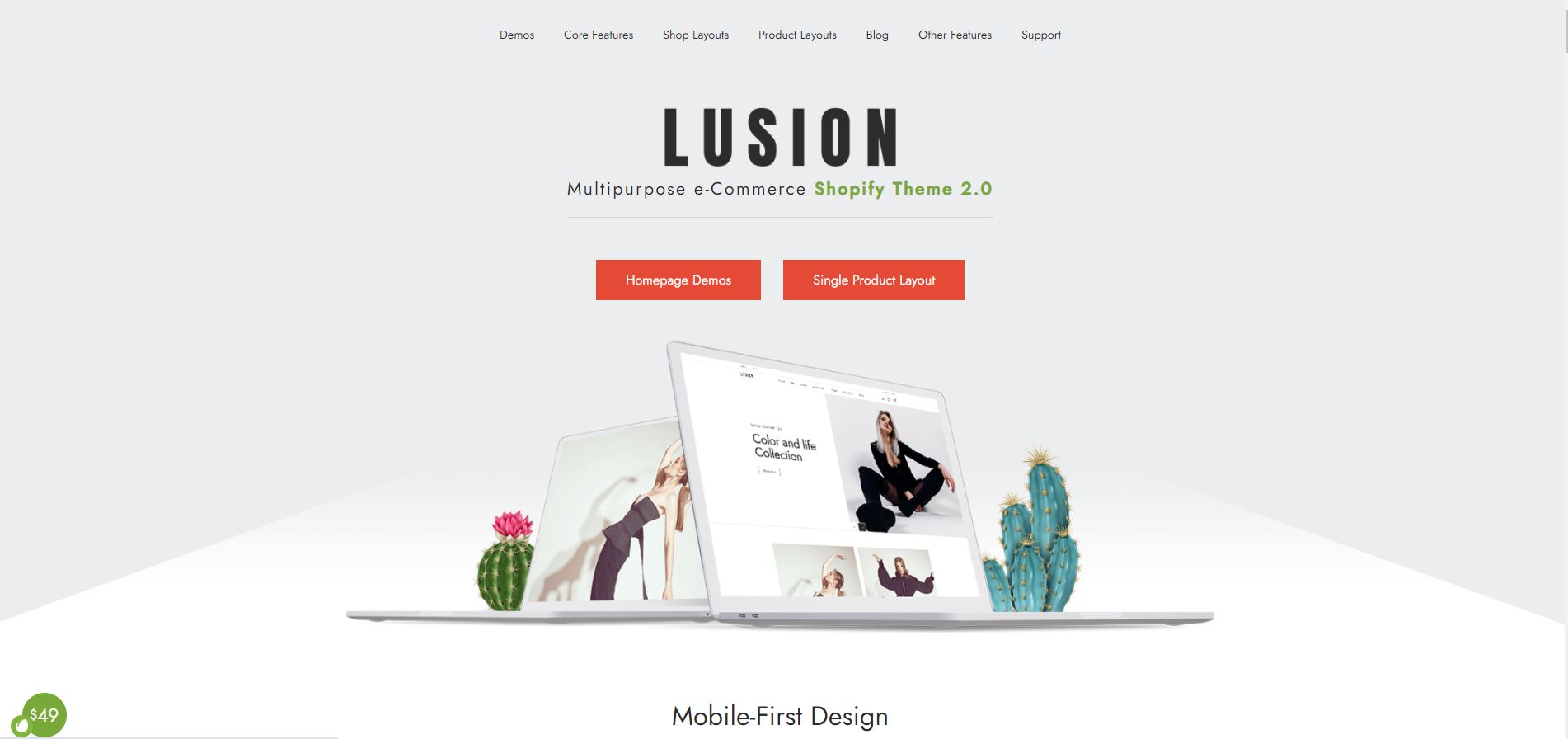 Lusion eCommerce Shopify theme is one of the best-selling themes on ThemeForest. The hot functions of Lusion combines Mobile-First Design, Product 3D, as well as AR Model, Google rich snippets structured Data. Also, the theme is optimized for Dropshipping and compatible with top powerful plugins including MegaMenu, ajax search autocompletes, quick view, Fake Sales Popup, and more.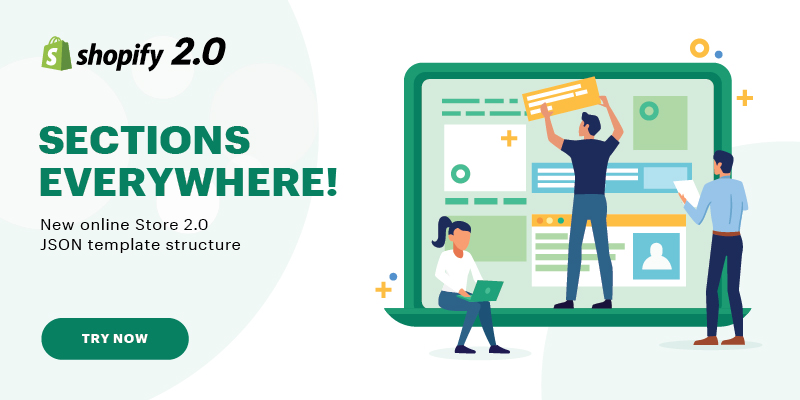 Some new features you'll get when choosing Shopify 2.0 theme
Sections are available on every page like the Home page, product page, collection page, collection list page, cart page, etc.
App Block supports you to relocate or move Shopify apps within the template without touching the code files.
Shopify Metafields permits you to add dynamic information about your products, variants, collections, customers, orders, blogs, and many more in your store.
Collection and search filters support you to filter products and search results by availability, price, vendor (brand), color, and many more.
1. GemMart
Wanna your store capture customers' attention as soon as possible, the first thing your site must be extremely eye – catching. In case you're seeking a Shopify wholesale theme for marketplace online stores, GemMart is one of the best choices for you. Firstly, GemMart is a multipurpose theme. Hence, it is suitable with a variety of products, including wholesale stores.
Besides, GemMart comes with 18+ pre- designed with UX/UI standard designs layout templates and all of them are customized easily. Moreover, when using GemMart, you don't need to hire SEO specialists. This is because this theme has friendly SEO optimization in order to help your site effortlessly raise its rankings on search engines.
Above all, GemMart will make your store look like many professional e – commerce websites in the world such as: Amazon, Alibaba, Ebay, etc.
2. Torba
In case you're seeking a multifunctional and shopify wholesale theme, you have to have a glance at Torba. At first, Torba is a very clean and flexible multipurpose shopify theme. Hence, it suits with a wide range of products, but the main one is wholesale. Torba includes 3+ detailed homepage demos, however you can create your absolutely own homepage with Ready Sections. Moreover, not only does Torba stop at the website version, but it also supports Shopify apps. Therefore, you can boost sales through many channels with ease. Best of all, Dropshipping is always ready as well.
3. Wholesale
If you're looking for a Shopify wholesale theme used for both B2B and B2C, Wholesale theme is the ideal choice for you. Wholesale theme inherited all functions as well as great performance of Shopify platform. Firstly, with UX/UI standard design, your site will stand out more than any other theme. Besides, there are 2 types of layouts for you to choose: Medium catalog and Large catalog. All of them are professional and fully responsive with all devices, especially mobile versions.
Other highlight features of Wholesale:
Drag and Drop Page Builder
Many options of Mega menu
Advanced Product Filter
Ajax add to cart
Responsive web design helps your site to show stunning on every type of device.
4. Anamika – Shopify wholesale theme
Coming to another shopify wholesale theme named Anamika. Anamika is a shopify wholesale theme specially for jewelry products. This is a reason why this theme has a luxurious and mysterious design. Besides, Anamika allows you to customize your site for free with unlimited colors so that your store will look unique and special compared to other opponents. What's more, it also features Multi- currency in order to help you approach more and more foreign customers.
Other highlight functions of Anamika:
Special shop page with Ajax add to cart and Quick view
Powerful Admin Panel
Product Owl carousel
Ajax Wishlist
Google web fonts.
5. XStore – Shopify wholesale theme
With a high number of sales, up to 600 as well as rates 5 star on Themeforest, XStore is a really worth using Shopify wholesale theme. Not simple as a theme, XStore is also an effective marketing assistant for promoting your site and products. For example, Instagram Feed App besides helps you in digital marketing, it also increases the conversion to official buyers in the shortest time.
Other outstanding features of XStore:
Sidebar Cart Popup
Advanced Options allows you to design everything you want with over 35 sections
RTL supported
Build – in Banners and Slider System
Backend Admin Panel.
Craze is a powerful Shopify wholesale theme for you to arrange your products neatly. On top of that, Craze comes with 3 pre – made homepage concepts for you to choose. Each layout is designed professionally and unique, but all of them are very special and highly product – focusing. Best of all, installation and activation are extremely convenient and effortless with any user, just only with one – click. Moreover, hot extensions provided also makes this theme become smarter than ever. For example, owing to the "Quick view Product" extension, your website will have more loading speed and navigate easier.
Want to find an ultimate shopify wholesale theme to support you succeed in selling products, so why don't you take a look at KarDone. Because of a multipurpose shopify theme, it is suitable with many types of products, including wholesale. It claims one of the best shopify wholesale themes in the market with 4 years experience in this area and a bunch of advanced features. Besides, if you expect your site to always showcase stunning on every device, this theme will help you with "Fully responsive" feature.
Moreover, you have many freedoms to customize your store. For example, you can create a menu of your choice and spice it up with multiple elements in order to highlight special promotional programmes and hot deals. As a result, it is a perfect way to draw customers' attention as well.
Bulk is a flexible multipurpose theme that can be used for many multipurpose purposes. On top of that, Bulk is coded in order to allow you to run two types of store at the same time: B2B and B2C. With Bulk, you are able to operate the retail as good as the wholesale. Not only that, Bulk is also compatible with almost all browsers and any type of device.
Highlight features of Bulk:
Unlimited wholesale user and products
16+ sections for you to choose
Available sale pop notifications
Product Quick view
Install quickly
Ajax Popup Cart, Ajax Wishlist.
Dream Kitchen Store is a flexible and powerful shopify wholesale theme. At first, this theme comes with over inbuilt 20 sections that are designed according to UX/UX incredible standards. However, only by a few simple clicks, you can easily create an absolute appearance to your website as well. Besides, we know coding is always something people scare when using a shopify theme. But don't worry because with this theme, you don't need to be a code developer yet you still activate it well without any single line of code. Best of all, SEO friendliness is also a plus score of Dream Kitchen Store.
Overall, 4YOU is one of the well – known and ultimate Shopify wholesale themes you must know to enhance your store. With the awesome look as well as user-friendly interface, your site will easily catch your customers' eyes at the first glane. What's more, 4YOU is compatible with every type of device such as: mobile phones, tablets, laptops and so much more. Additionally, SEO optimization is also an important thing when mentioning this theme. As a result, it helps you a lot to push your website's ranking on Google search engine as quickly as possible.
11. Furnitto – Shopify wholesale theme
Don't miss Furnitto if you're seeking a wonderful shopify wholesale theme to decorate your store. In fact, Furnitto supplies every essential thing you need to transform your dream store to reality. This Shopify wholesale theme is very suitable for furniture products with the minimal and architectural design. Thanks to the browser compatibility, your website will look stunning yet showcase all powerful functions regardless of any device.
12. Shoprom
No doubt, if you are launching a wholesale shop, you can get things moving forward with the Shoprom Shopify wholesale theme. Besides, it brings a lot of smart features as well as hot extensions that you just need some minutes to run, including: Parallax, Newsletter, Product Carousel, Blog, Ajax cart and so much more. What's so amazing is that with this theme, you need no help from any master yet your brand will still be stuck in customers' minds easily.
13. Drash – Shopify wholesale theme
Overall, Drash is an innovative and ultimate Shopify theme that you can adapt for all sorts of various online stores, including wholesale. With Drash, the customization becomes more effortless than ever thanks to "Shopify visual builder" support.
Other highlight features of Drash:
Fully responsive design helps you to show your site perfectly on any device
SEO friendliness is a helpful tool for approaching more potential from search engines.
Product Quick view
Mega menu
Collection catalog
Various google font options.
If you're finding a shopify theme to open an e- commerce book wholesale store, you must take a look at Books – Shopify wholesale theme. When entering your site, viewers can enjoy the sense of illusion with 2D effects images. As a result, it will create a new interest feeling for the viewers so that it can lead to purchase instantly. Best of all, Parallax and Product Quick view will satisfy your customers a lot.
Want your store to stand out of the crowd, it will be a mistake if you ignore Big Box. Besides, thanks to a big package of functions, Big Box helps you to develop your store and gain a high score in customers' eyes immediately.
Highlight features of Big Box:
Shopify visual builder
SEO optimization to assist you in digital marketing
Ajax cart to add
Product Quick view
Social Options
Collection Catalog. 
>>> Read more
The powerful Shopify marketing strategies to boost sales (2022)
How to set up and use Shopify compare at price to boost sales