Shopify wishlist app: Top best free and premium apps for eCommerce stores
Shopify wishlist app allows shoppers to create wishlists and share them with friends. Hence, it engages customers with the stores. Also, it automatically sends emails reminders to help the businessman boost sales. For such benefits, the Shopify wishlist app is a good choice for many eCommerce stores.
Today, ArrowTheme will introduce you to the top 10 best free premium Shopify wishlist apps.
Wishlist Plus is a must-have Shopify wishlist app that allows your customers to create a product wishlist without log-in. From that, customers can come back and buy everywhen they want. Also, you can understand deeply the customer favours. Then you can run customized email marketing for each individual. That will increase the conversion rate and boost more sales. Furthermore, customers can share their wishlist via social media, which helps you improve brand awareness.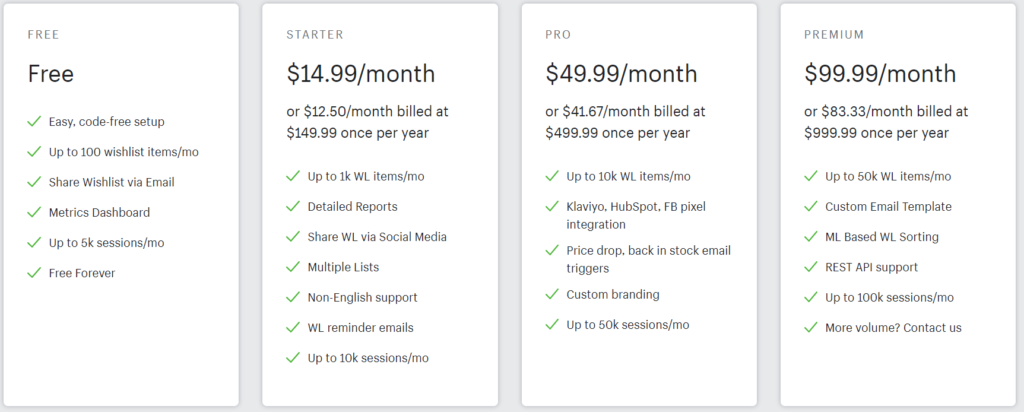 Highlight features:
Firstly, create a wishlist without a log-in
Secondly, share wishlist via social media
Thirdly, customized email marketing and campaign
Next, integrate with many apps
Also, high review from many merchants
At last, a smart dashboard with a full report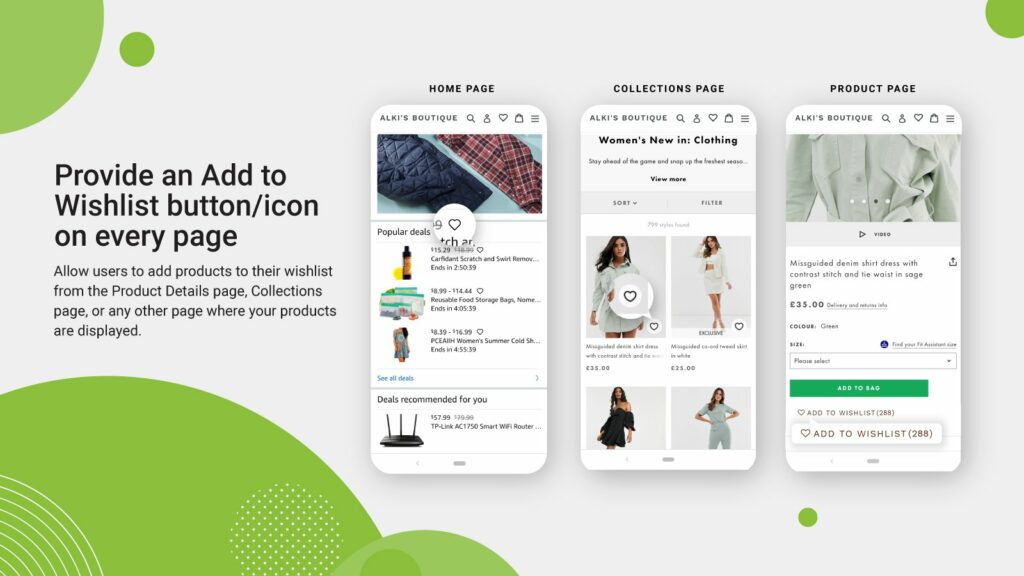 Prices: $4.99/month, 60-day free trial
Smart Wishlist provides your eCommerce store with an add-to-wishlist button. Customers can use this button without registration. Also, they can log in to save and follow their wishlist. Additionally, this app display add-to-wishlist buttons on product pages, cart pages, collection pages and search results. So customers can easily use these buttons. Moreover, customers are able to share these wishlists via social network or emails. Besides, from your point of view, store owners will receive a detailed wishlist usage report to analyze the customer's behaviours.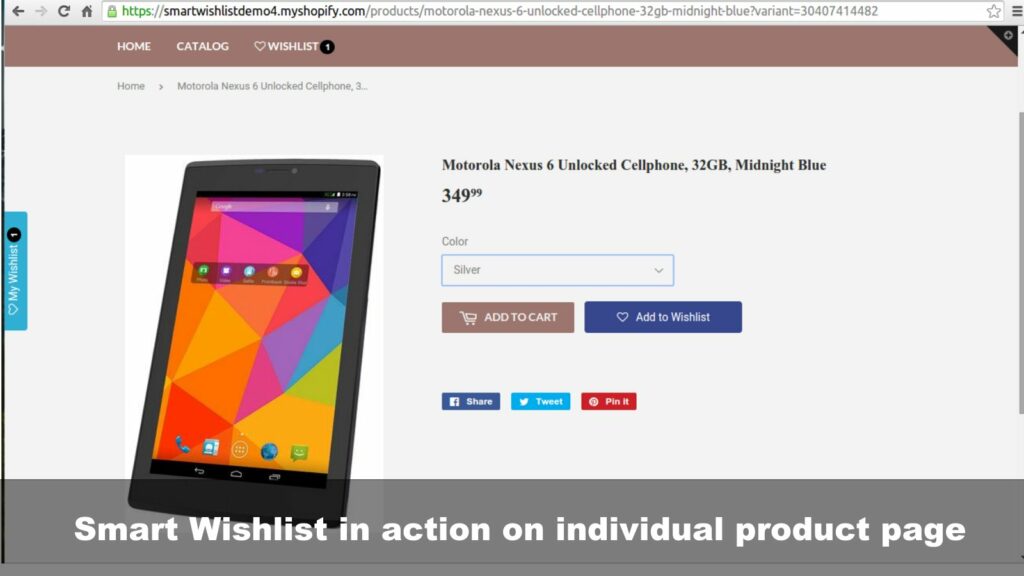 Highlight features:
Firstly, use add-to-wishlist buttons without registration
Secondly, sharing wishlist with friends via social media
Thirdly, display add-to-wishlist button on all pages
Next, a detailed wishlist usage report
Also, responsive with mobile devices
At last, support non-English languages
Wishlist King helps you engage with customers by a wishlist. Customers can add any products to their wishlist to buy later. This app also allows customers to sync with all devices. Moreover, visitors can share the product wishlists with others via social media. Hence, it increases the number of visitors to your stores. Additionally, the add-to-wishlist button will be customized to match your store theme. Furthermore, this app analyzes these data for you to make decisions. You can see all customer's wishlists, the most favoured products and export CSV files.

Highlight features:
Firstly, increase customers engagement
Secondly, match your store theme
Thirdly, language translation support
Next, no log-in needed
Also, integrate with Google Analytics, Conversion Tracking
At last, wishlist data analysis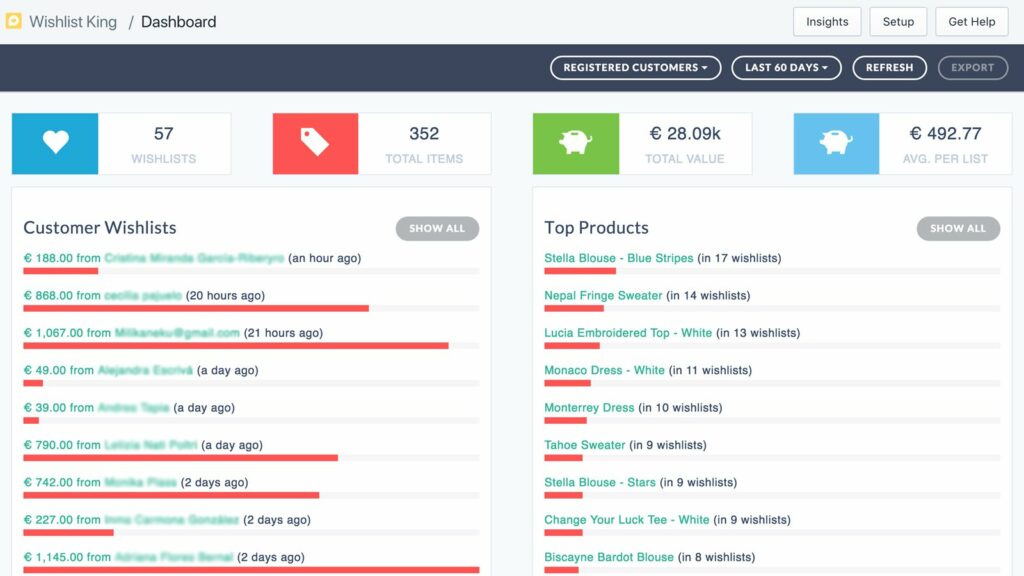 Wishlist ‑ Wishify lets customers gather all their favourite items in one wishlist. From that, customers can visit later to buy or compare these products. Also, it provides customers with a sharing button to increase reach. In addition, this app integrates with an add-to-cart function for a quick checkout. These combinations increase conversion rates and boost sales. Furthermore, you can custom the email templates to remind customers of your products.


Highlight features:
Firstly, high rating on Shopify
Secondly, save customers wishlist
Thirdly, share products functions
Next, integrate with add-to-cart feature
Also, send email reminders to customers
At last, fast and responsive customer care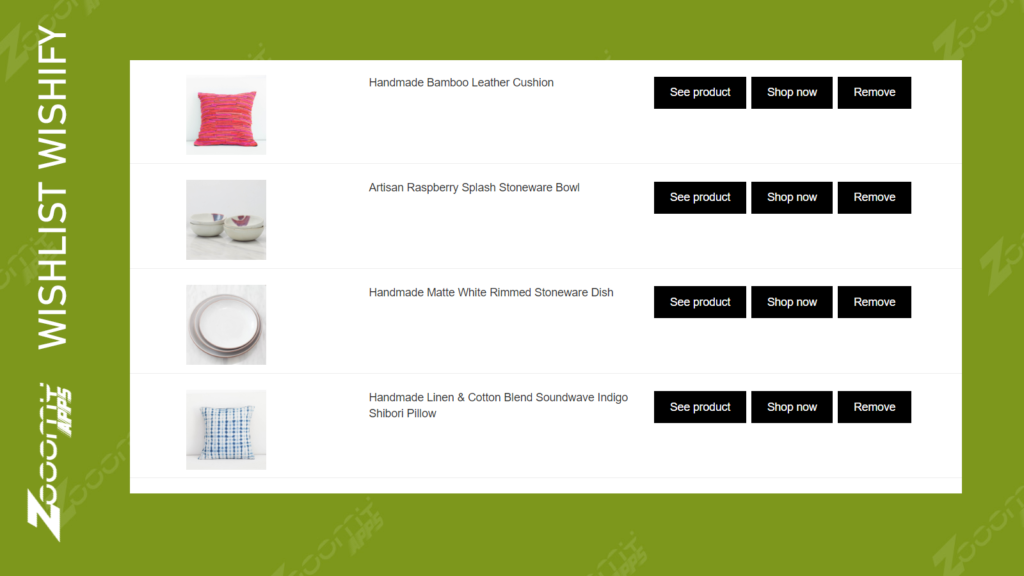 Wishlist Hero gives you an absolutely free plan with 500 wishlist items. Customers can keep indeterminate products on the wishlist for later purchasing. Also, they can share with their contacts via emails or Facebook or even use wishlist as a guest. Furthermore, this app helps you send email reminders when the products are low stock or on sales. This motivates customers to a purchasing. Moreover, store owners can completely change the design of wishlist buttons and choose the animation.

Highlight features:
Firstly, free plan available
Secondly, email reminders for low stock or on sales products
Thirdly, compatible with mobile and tablet
Next, GDPR compliant
Also, languages support are English, Spanish, French And German.
At last, customized wishlist and animations
Prices: $5/month, 14-day free trial
WishList + Reminder offers customers to save the favourite products in a wishlist for the next visits. Hence, customers can easily buy those products next time. Also, this app collects all the emails and wishlist for the owners. Therefore, you can send follow-up emails to encourage visitors to come back and buy. These emails will be sent automatically so it saves your time. Furthermore, you will receive a full report of customer wishlist to manage your store better.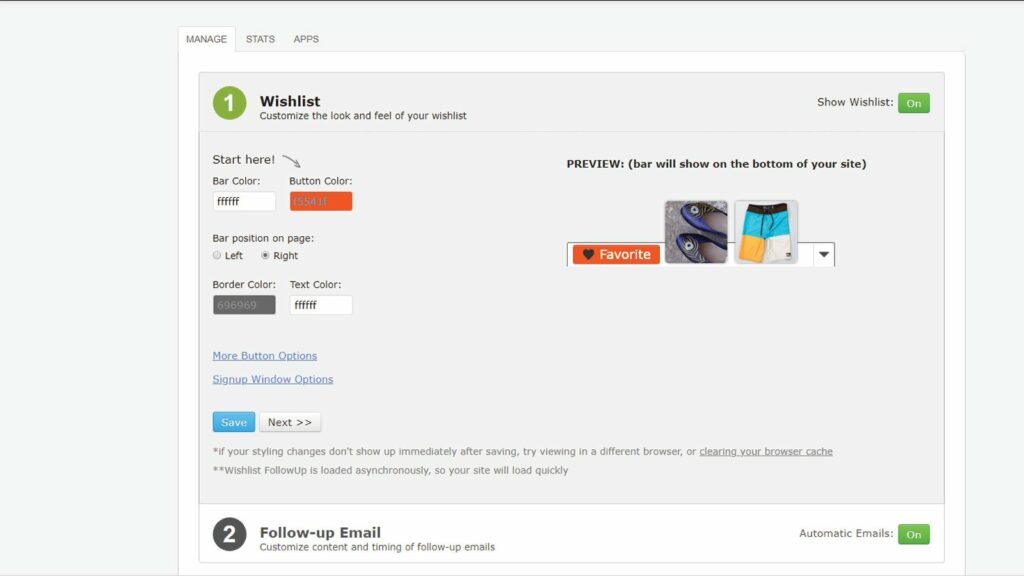 Highlight features:
Firstly, create individual wishlists
Secondly, collect emails and wishlists
Thirdly, automatical follow-up emails
Next, change the content of the follow-up emails
Also, customization of the look of the wishlist
At last, a detailed report of customer wishlist
Prices: $2/month, 14-day free trial.
Wishlist @ $2 installs the wishlist function for your store for just $2 per month. For customers, they can create a wishlist as a guess. To save the wishlist for the next purchase, customers must log in. For the store owners, you can see all of the wishlists, send customers reminder emails and follow your work through reports. Furthermore, this will notify you about wishlist on sales or out of stock.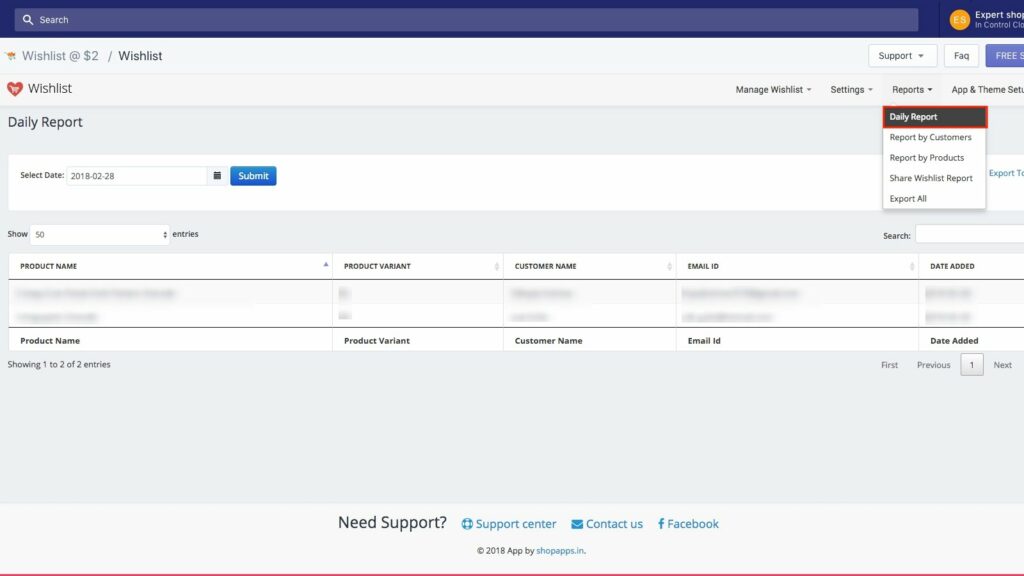 Highlight features:
Firstly, compatible with desktop and mobile devices
Secondly, create a wishlist for guess
Thirdly, match your store theme
Next, send a wishlist through emails or social media
Also, display the number of products
At last, easy to follow report of customers and products
Advanced Wishlist is a Shopify wishlist app that permits customers to add items to the favourite list. This app does not require registration to create a wishlist. However, visitors have to log in to save the wishlist. Besides, it allows visitors to share the wishlist with others. Hence, you can reach more people. Furthermore, it displays products count in each wishlist. Therefore, customer can know when it is out of stock.


Highlight features:
Firstly, create a wishlist without a login
Secondly, include product count on wishlists
Thirdly, add items to wishlists on all pages
Next, share the wishlist with others
At last, responsive with your brand theme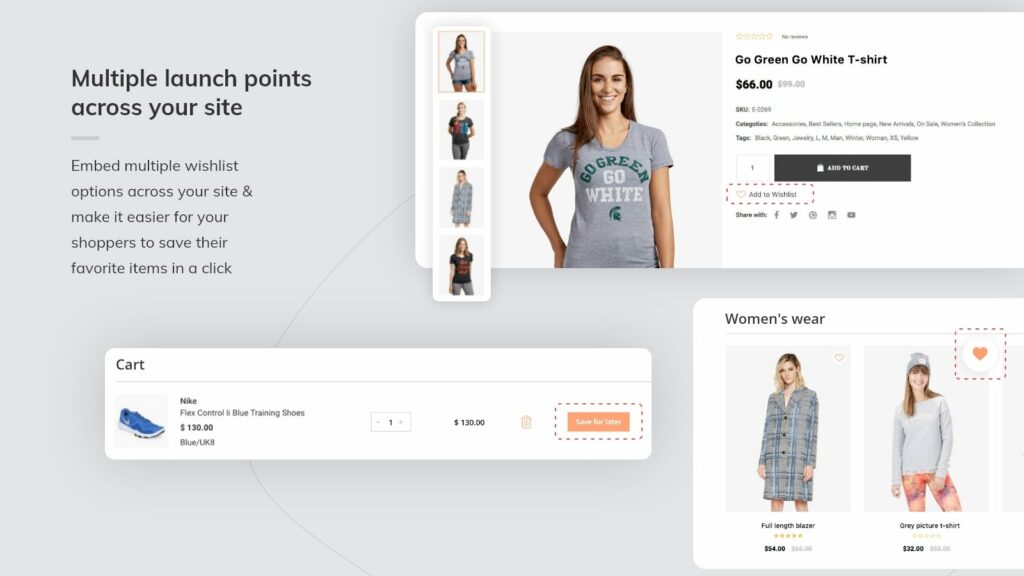 Prices: Free plan available or $8.99/month for the premium plan
Wishlist + Share + Reminder aims to boost your sales by creating a wishlist for each customer. They can choose any items to add to the wishlists. From that, this app will send email reminders automatically. You can set up the interval daily, monthly or weekly. Especially, customers can see the numbers of visitors who have the same items in wishlist. This will create urgency and urge customers to buy now.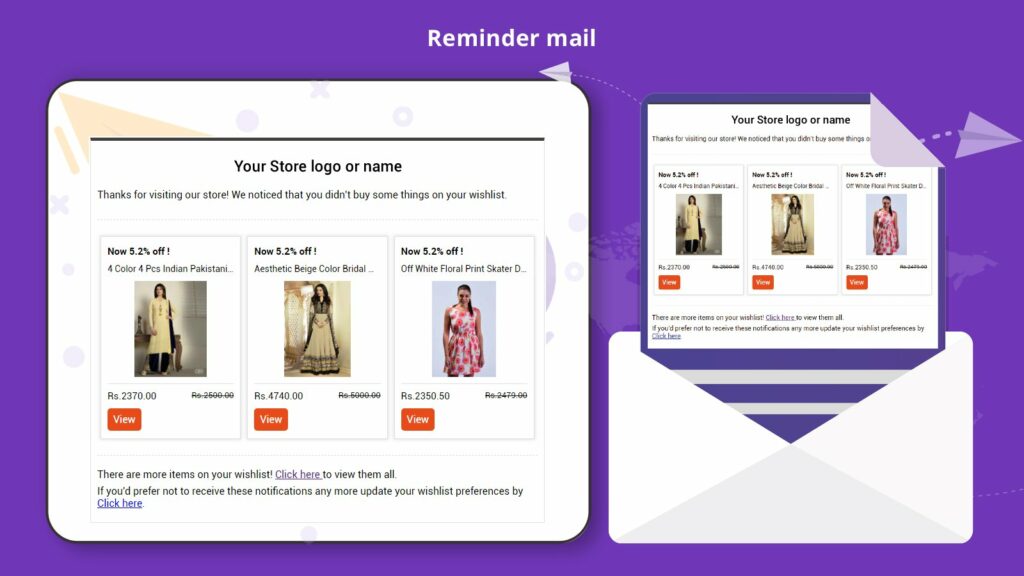 Highlight features:
Firstly, pretty heart shape icon
Secondly, easily add or remove items in the wishlist
Thirdly, display the numbers of visitors that having the same items on wishlists.
Next, share the wishlist with others
At last, use the admin panel easily
Wishl Favorites Wishlist keeps your customer coming back through the multiple wishlists. Also, it shows you the insight of the shoppers. Hence, you can manage your inventory and create promotions more effectively. Besides, a visitor can save the wishlist in 90 days without a login while an account can save it permanently. Furthermore, store owners can translate and control the text in the language section.

Highlight features:
Firstly, save the wishlist in 90 days without a login
Secondly, customization of the wishlist buttons
Thirdly, price drop tracking
Next, language translation support
At last, usable on smartphone and desktop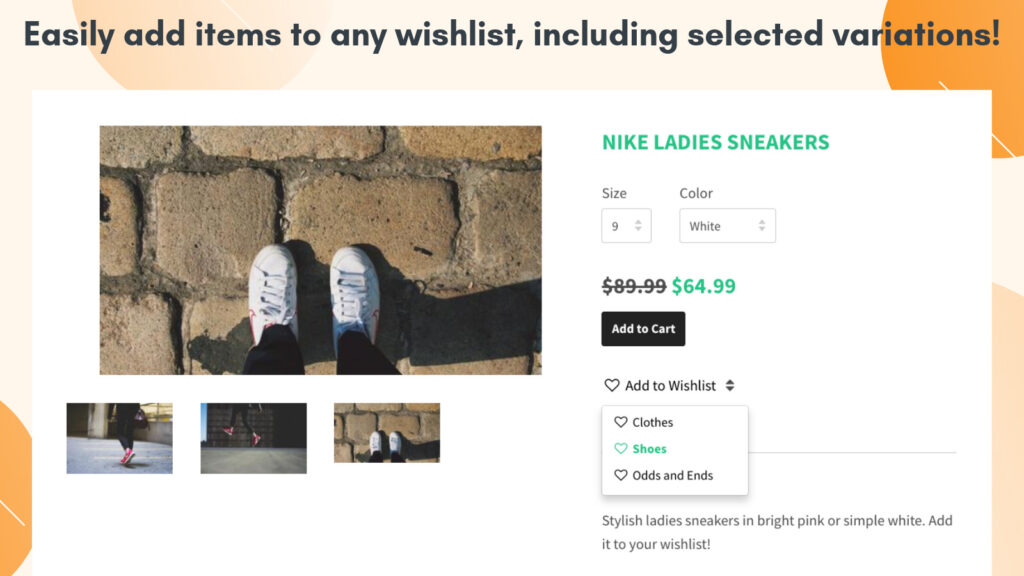 In conclusion, thank you for reading our review. Arrowtheme wishes you a good choice. To have more information about Shopify app, come here.