Grow Your eCommerce Business with The Best Free Dropshipping Websites
If you want to start dropshipping without spending a dime, check out these free dropshipping websites that can help you grow your online business!
In this article, you will learn about each incredible free dropshipping website that can support you with different activities and is totally free to use.
No matter if you are just starting out or already an expert in dropshipping, you will find at least one free website in this list that is new to you and that can boost your dropshipping abilities.
Keep reading!
What Exactly Is A Dropshipping Business?
Dropshipping is a type of online retail where the products sold by the online retailer are not owned, managed, or delivered by the online retailer but by a third-party dropshipping company that takes care of these tasks.
Dropshipping is a way of selling products online without having to deal with the production, storage, or delivery of the products. An online store only orders and pays for one product from the product maker, directly and upfront, and only after a customer buys it from them.
The best free dropshipping websites below can assist you with product research and finding winning products, while others are designed to assist you in finding a supplier or creating an online store.
Best Free Dropshipping Websites for Finding Suppliers
Finding a supplier that can handle the inventory, fulfillment, and shipping of the products you sell online is a crucial step before you launch your eCommerce store.
AliExpress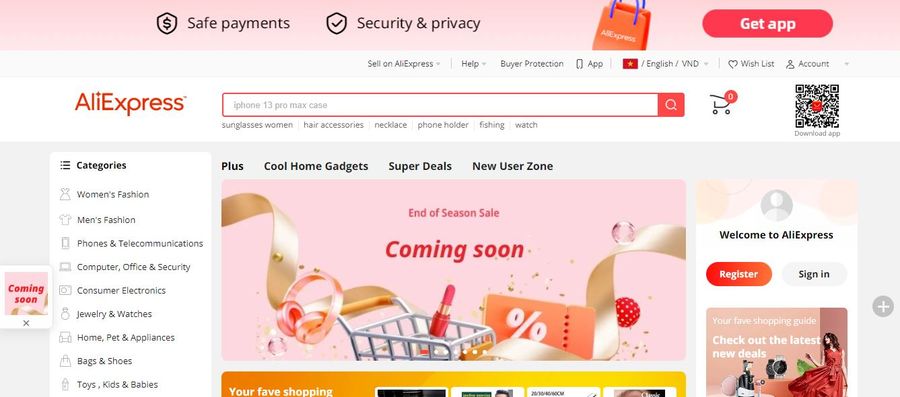 Learn More
AliExpress is the most famous free dropshipping website that you might be familiar with. A benefit of using AliExpress is that their products are usually priced quite low, so you can still add a margin to your prices and earn a profit from your sales.
Not to mention the possibility of receiving cashback for all of your AliExpress purchases. This may save you up to 5.9% of your order value, which adds up quickly if you have a large number of orders.
Furthermore, there are numerous solutions available for easily importing and syncing AliExpress products to your own store.
Finding the product you need is easy on AliExpress because they have products for nearly any niche you want.
CJdropshipping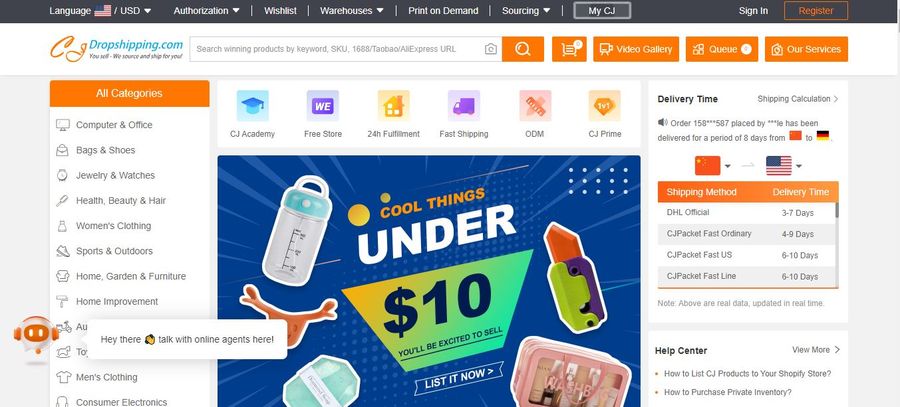 Learn More
CJdropshipping can help you achieve faster shipping times for your online business. CJdropshipping can deliver packages to customers much faster than AliExpress because it manages warehouses in over 30 countries. No wonder it's among the top 50 drop shipping stores in the world.
You don't have to pay anything to use it. Moreover, CJdropshipping even includes a Shopify app for easily importing products/goods into your Shopify store. It also offers sourcing services. Don't worry if the product you need is not in their catalog, CJdropshipping can find it and store it for you!
Top Free Dropshipping Websites to Assist You in Setting Up Your Store
You have two options when you want to start your dropshipping store. Depending on the eCommerce platform you choose, you may or may not need to host your store yourself. For example, Shopify comes with hosting, but other platforms do not.
But since free online store platforms that provide hosting usually have some big limitations, There are some websites that can assist you in creating and hosting your own online store for free. Shall we give them a try?
WooCommerce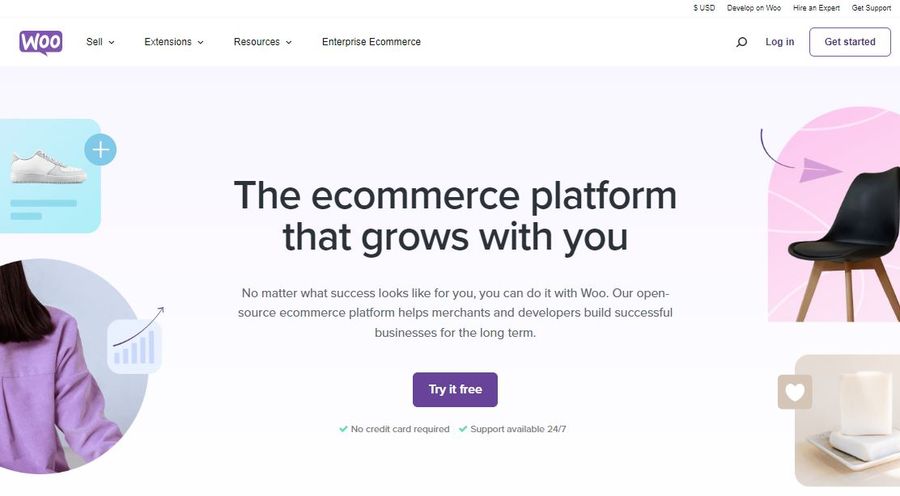 Learn More
WooCommerce is a famous plugin that allows you to create your own free dropshipping website using WordPress. You can use WooCommerce and WordPress without paying anything because they are open-source software. Nevertheless, the hosting service is not free of charge, which is usually more economical than Shopify's rate.
A major difference between WooCommerce vs Shopify is that WooCommerce gives you more flexibility to customize your store according to your vision than Shopify does.
Square Online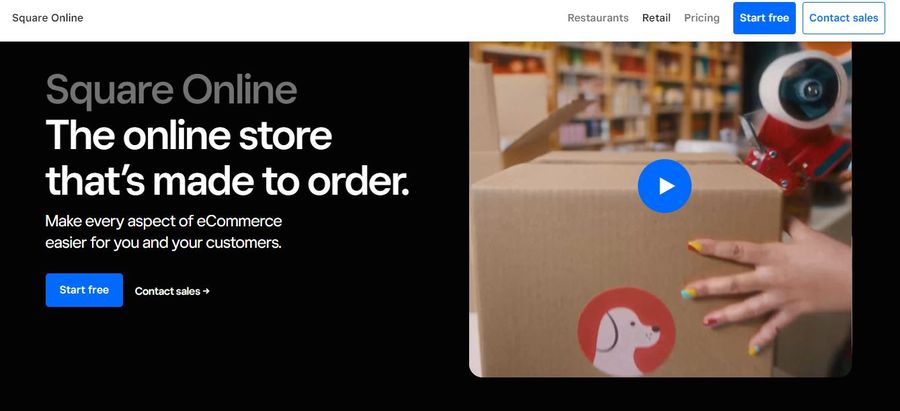 Learn More
Another free online store platform with hosting included is Square Online. There are no monthly fees involved in selling products online.
It won't charge you anything until you have a sale. They don't charge more or less than the industry standard for an eCommerce payment gateway, which is a fee of 2.9% and 30 cents for each transaction.
Their site builder makes it simple for you to create and launch your online store, regardless of your coding knowledge. It's the best dropshipping website builder that you should try.
However, you will be unable to sell products with your own unique domain if you use the free plan. Square's domain, ads, and branding are mandatory for you.
Top Free Dropshipping Websites For Finding Winning Products
When you are new to dropshipping, you may not be keen on spending your precious money on costly product research sites. Fortunately, not all product research tools will cost money. Some of them are available for free.
Thieve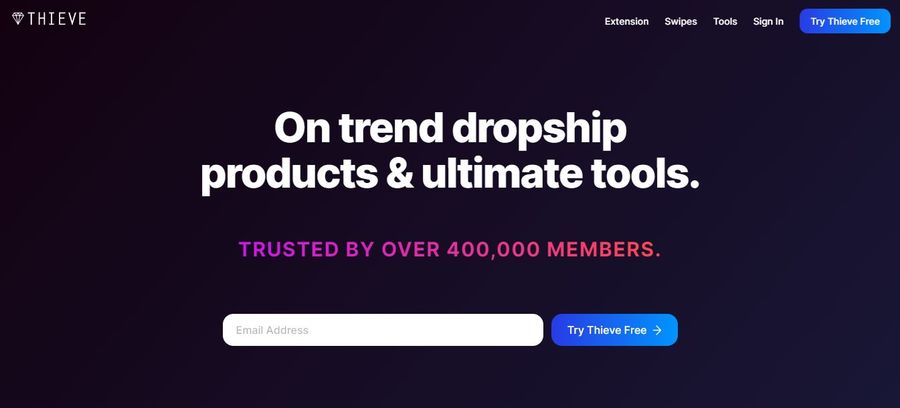 Learn More
Thieve is a free dropshipping website. It assists you in finding the best products or goods to sell in your eCommerce store. You can sign up for free and browse thousands of trending products on AliExpress. This is a way to discover products that are in great demand currently.
If you have a specific niche that you want to sell (perhaps it's among the top dropshipping niche ideas?), then you can also select a category on Thieve to filter the products that match your niche!
Pexgle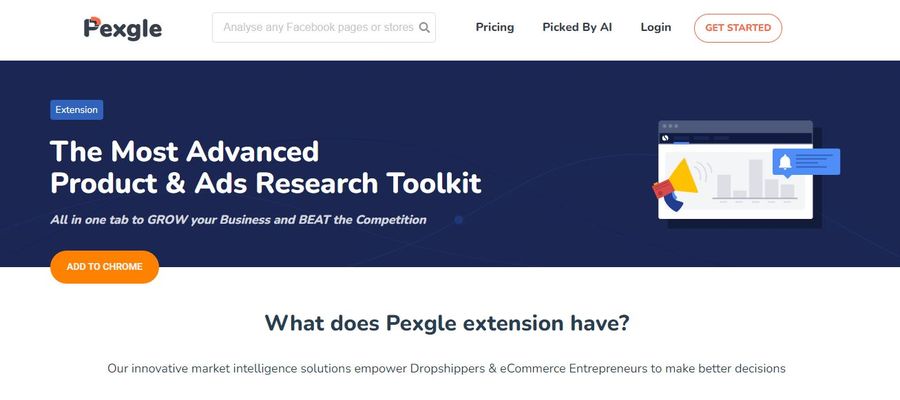 Learn More
Pexgle is an effective tool for finding and selling winning dropshipping products for your online dropshipping business. It uses artificial intelligence to study data from real visitors and display the most popular products on AliExpress right now.
You can also see which ads are performing the most effectively for your competitors and learn about the best content strategies for your niche. Pexgle is simple to use and completely free. Get it from the Chrome Extension now!
Top Free Dropshipping Websites to Assist You With Dropshipping
There are a lot more factors to consider when dropshipping than just finding a provider or supplier, looking for your winning product, and setting up your online store!
Think of a catchy business name, create a stunning logo, build your essential online store pages, attract visitors to your site, examine how they interact with your store, and do many other things.
Shopify Tools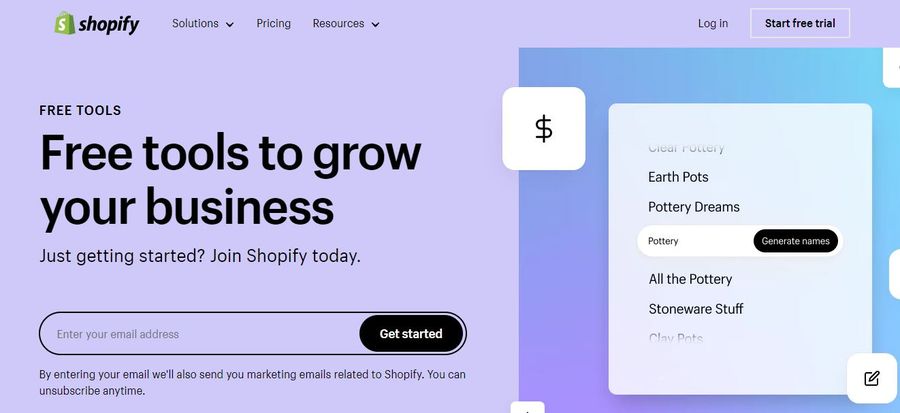 Learn More
Nest, Shopify Tools is a set of tools on Shopify, an eCommerce platform on the web. This website provides 23 tools for free to assist you in growing your business. 
It serves any type of eCommerce store, but it also features some incredible tools that are perfect for Shopify dropshipping stores. Shopify Tools is among the best dropshipping website for sale.
Google Trends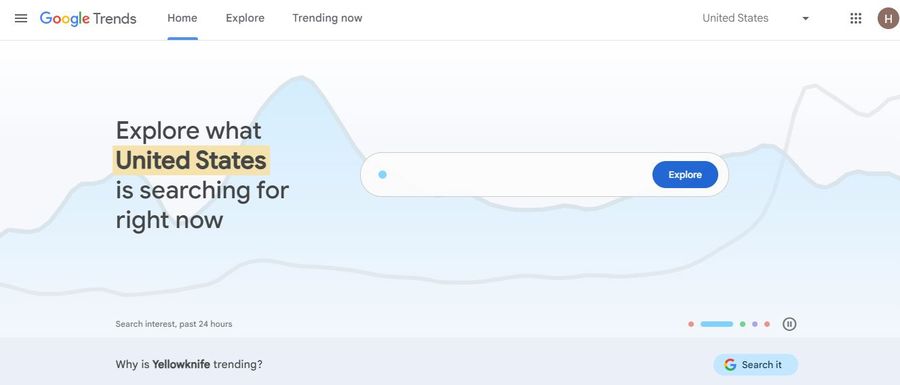 Learn More
Google Trends is the next free dropshipping website for online stores.
This is a market research tool that lets you track how much a specific keyword attracts attention over a period of time.
Google Trends can be used to determine the demand for a specific item as time passes. That way, you'll know if the product's popularity is increasing or decreasing.
Plus, you can check whether a specific niche is hot right now or if it's a timeless niche that has constant demand.
Top Dropshipping Websites for Free to Know More About Dropshipping and eCommerce
Please remember that there are many free sites that provide information on dropshipping as well as eCommerce. So you don't need to spend your money on those dropshipping courses!
ArrowTheme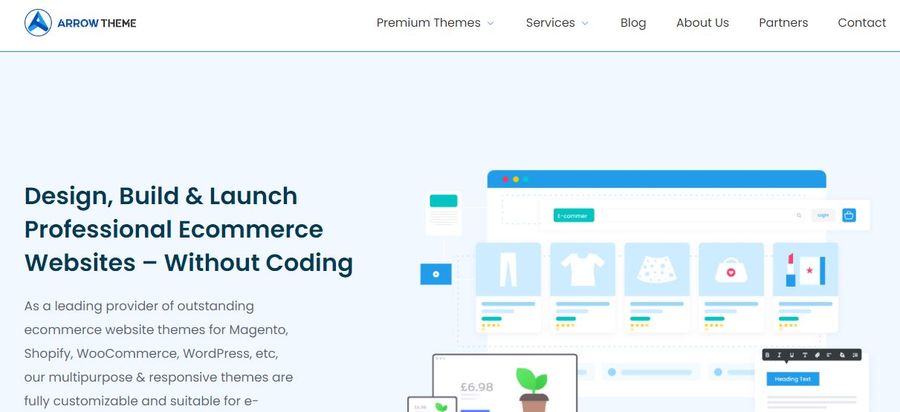 Learn More
At ArrowTheme, we have a wealth of free articles that cover everything about eCommerce, WordPress, and dropshipping. You can learn from our detailed and helpful guides on different topics and tips. 
We also update our blog regularly with new and relevant content every week. Don't miss this opportunity to connect with us and learn from the best. Follow us on Facebook today!
Shopify Learn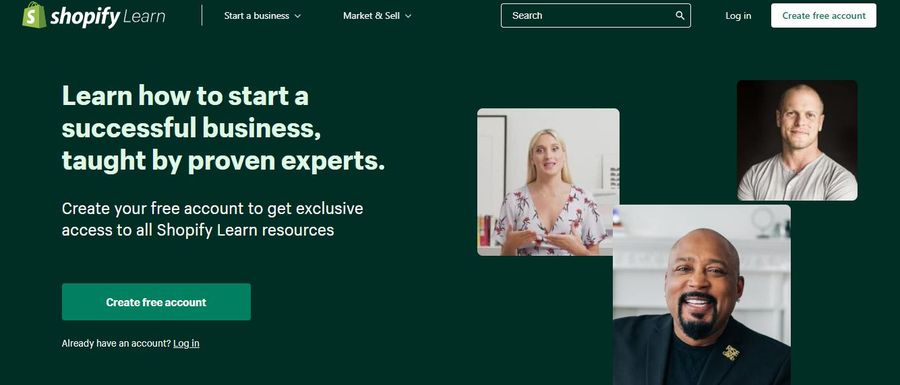 Learn More
Shopify Learn is an excellent free dropshipping site for anyone interested in learning more about dropshipping as well as eCommerce. You can access the courses anytime and anywhere, and watch them at your own pace. You can also interact with other learners and instructors, ask questions, and get feedback. Whether you are a newbie or an advanced dropshipper, you will find something useful and valuable on Shopify Learn.
So what are you waiting for? Check out Shopify Learn today and discover how you can start and grow your own dropshipping business!
Read More: 10+ Best Shopify Payment Providers You Should Know