8+ Top Free Magento Templates For Your eCommerce Sites 
If you are looking for a fast and straightforward way to create your eCommerce site, we have the solution for you. Check out the best free Magento templates below. With these, you can create your online store in minutes.
It won't take long to go from having the idea to actually doing it. You only need a good, user-friendly template to get started. Furthermore, it would be advantageous if you had no prior coding or design experience. The majority of the work has been completed and is ready for your use.
Magento, of course, is the best CMS platform for online store solutions, powering thousands upon thousands of eCommerce sites. This open-source platform, in conjunction with a valuable template, will provide everything you need to realize your business idea.
These free Magento templates will save you a lot of time. We considered your requirements and covered many topics. Nonetheless, the majority of the eCommerce templates listed below can be used in a variety of industries.
Choose your favorite, add images and information, and further customize the layout if necessary. The finalization time varies from minutes to several hours, depending on the size of your webshop. It is still much faster than outsourcing. It's also free.
There's no need to settle for a free template for your online store. We have created the best list of Magento themes for you. These will help you enhance your online store with more features and design options.
If you want full features with amazing design, try Claue, the cleanest and most minimalist Magento theme on the market.
Best Free Magento Templates for 2023
Clothes Store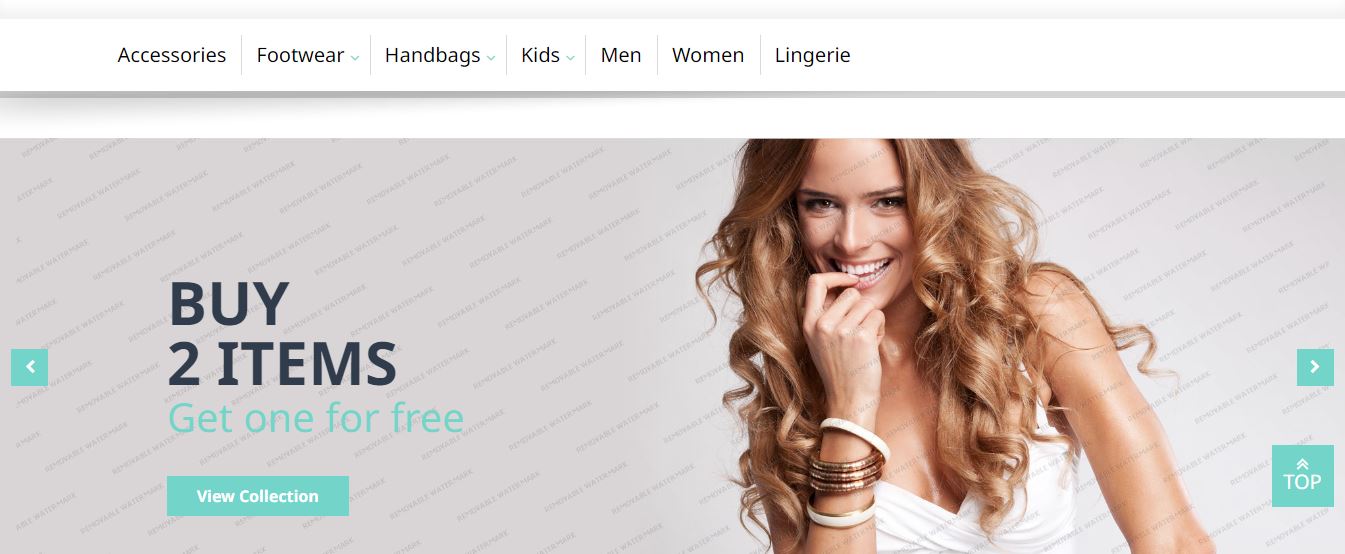 Download
Demo
Clothes Store is a free template that includes extensive features for creating a functional online store. It helps you organize everything you'll need to complete your online project.
The design is pre-made and ready for you to use. You don't need to start from scratch. You only need to upload product images and details, as well as shop information, to get started. Sure, you can make changes along the way to further customize the look and tailor it to your needs. 
However, you will most likely not need to do much work because the clothing Store's clean and minimal appearance is very appealing to the eye.
Because the template is fully responsive, visitors will enjoy browsing your site on all devices. Furthermore, the parallax effect gives your site a distinct appearance, and the video background adds extra entertainment.
The sliders are full-width and include a portion of animated images. This free Magento template will be extremely beneficial to you.
The amazing effects complement the overall design of the template and make your web store appear even more professional. Try this amazing Magento 2 theme for free now!
FitBody – The Best Free Magento Templates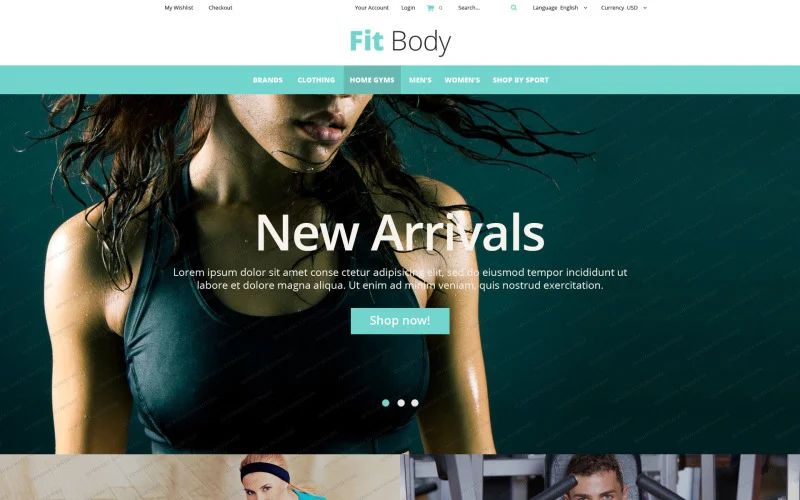 Download
Demo
FitBody is among the best free Magento Templates. It's ideal for anyone who is passionate about fitness and healthy living. You can adapt it to any niche eCommerce site and even venture outside the industry.
An extendible template will meet all of your needs and specifications. If the FitBody template's design is similar to what you want for your online store, you've found the right tool.
FitBody is a customizable and well-organized theme that incorporates Bootstrap features to create a functional eCommerce website. A great product for those of you who are new to web design and Magento and want to learn more.
Even if you are just getting started and are unfamiliar with Magento, you can create a fantastic store for your online project. With the FitBody template, no obstacles or challenges can stand in your way.
FitBody is also SEO optimized, which means search engines will love your page and it will rank quickly. It's translation ready for local businesses, which pretty much speaks for itself.
Other goodies of FitBody are sticky navigation, lazy loading effects, smooth parallax, and more.
Softonne

Download
Demo
Softonne is our next recommendation in the best Magento 2 Templates list because it is clean and modern. It still has a lot of great features and functions for creating an electronic eCommerce website.
A fee is not always required to get started with your online business. Of course, if more features are required, you can upgrade the tool later.
GrandSale – Free Magento Templates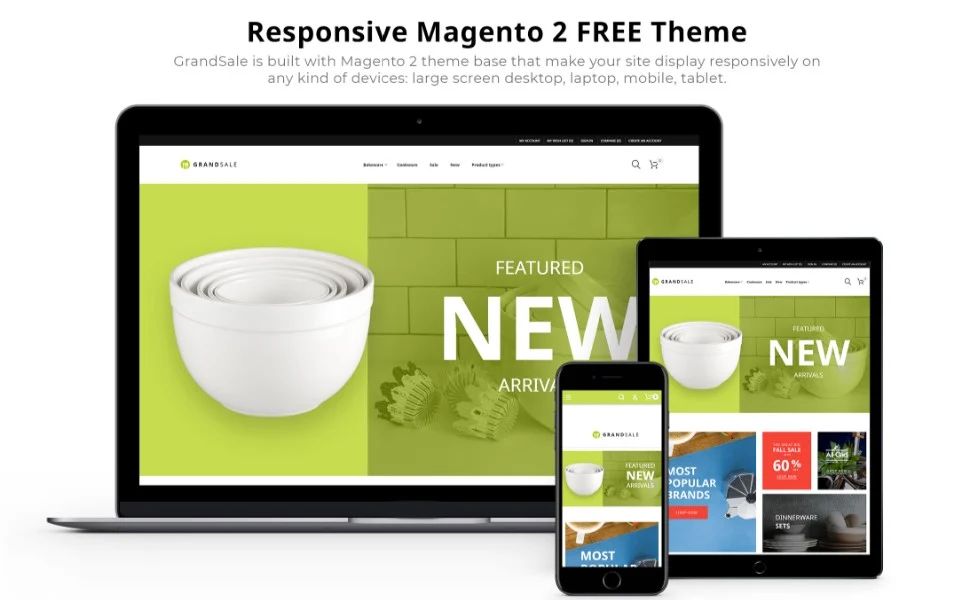 Download
Demo
GrandSale is a multi-purpose Magento template designed for an eCommerce website. Instead of starting from scratch, select a predefined tool and proceed from there. Even though it is free, GrandSale is an impressive and powerful template. One thing is for certain: the outcome will not be half-baked.
It has a drop-down menu, different headers, social icons, and easy navigation by using the top bar. Begin selling goods online with these free Magento templates right away.
AllyBike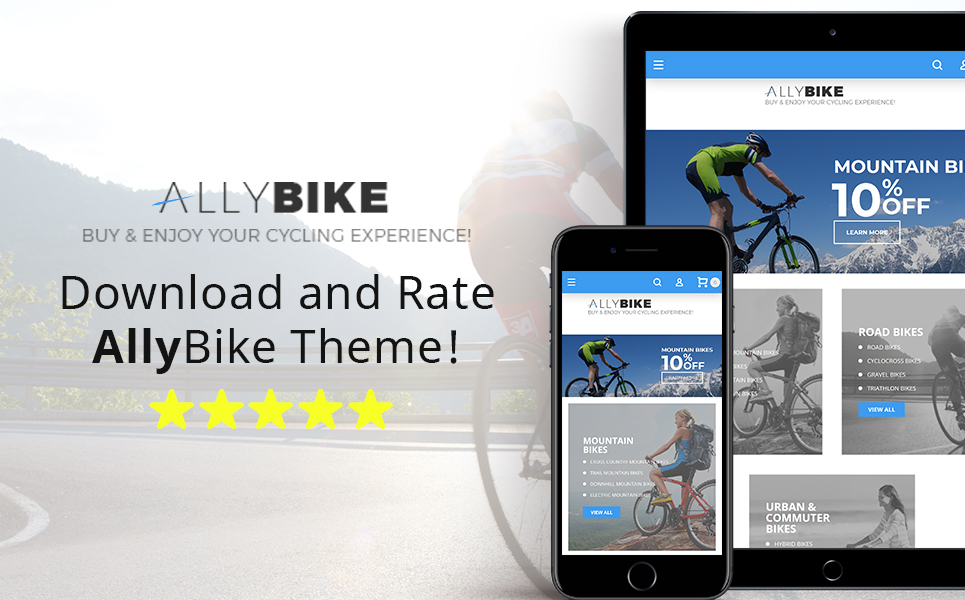 Download
Demo
AllyBike is ideal for an online bike store. With AllyBike, you can now sell complete bikes, bike parts, or even all of them together. You don't need to give it much thought because AllyBike took care of it. Just focus on the finishing touches and importing items, and you'll be fine.
Banners, a back-to-top button, navigation, and a search function are all at your disposal. For your information, if your company grows large enough, you will require more features and functions, which is when you should consider upgrading and going with the premium option. Get it now! For sure, no list of the most suitable Magento themes can be completed without AllyBike!
StereoCar

Download
Demo
StereoCar is a free Magento template for selling car audio and other sound accessories. However, if you want a more modern and minimal appearance, you can use StereoCar for something entirely different. 
Yes, go against the grain and market products that have nothing to do with the automobile industry.
It is entirely up to you.
Furthermore, StereoCar adheres to all current web trends and regulations. The design is responsive and works well on smartphones, tablets, and desktop computers.
StereoCar has a variety of inner page layouts that you can use to create an amazing online store. You can start the process with just one click and without any cost.
Start your web business quickly with StereoCar and enjoy the amazing results.
Magetique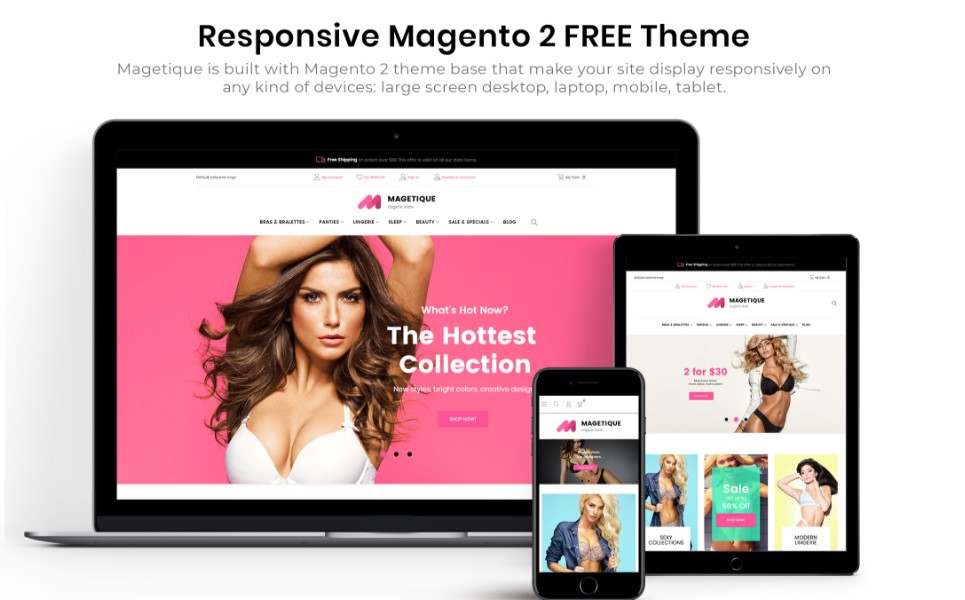 Download
Demo
Magetique is a robust free Magento theme that you can use right away for your new lingerie store. It is a great option for selling your products online, even if you are launching a new lingerie brand.
Magetique creates an outcome that is both appealing and engaging with its clever and eye-catching design.
Magetique ensures a fantastic shopping experience on all devices, from handhelds to desktops. The performance will also be excellent, ensuring that you do not have many abandoned carts.
You can take advantage of a drop-down menu, social media icons, comfortable filtering, and a variety of inner pages. Magetique is an excellent theme for creating your first Magento website.
Final Thoughts
Free Magento templates are a great way to start your eCommerce project without spending a lot of money. Free Magento templates are a great way to start your eCommerce project without spending a lot of money. Hopefully, you enjoy our article today and find the most famous Magento 2 themes for your website.
Read More: Magento vs Shopify – Choose the Suitable Platform for You