Shopify capital review: funding solution for small business you should consider
Almost one-third of small enterprises fail due to a lack of cash. That's a sobering figure for entrepreneurs. The issue is that raising finance is a difficult task. However, if you run your business on Shopify, you now have an easier option. That is using Shopify capital. Therefore, ArrowTheme will show you about Shopify capital review. So let's discover.
What is Shopify capital?
Shopify capital is a loan service for Shopify merchants in the United States, Canada, and the United Kingdom, which was introduced in April 2016. However, it is not the same as a traditional small-business loan, in which you repay the loan in monthly installments with interest. Because Shopify buys a share of your future receivables. Therefore, when you make future sales, a portion of the money goes toward repaying your Shopify Capital loan.
Shopify Capital ranges from $200 to $1,000,000 USD. In the fourth quarter of 2019, Shopify Capital provided $115.9 million in merchant cash advances and loans, up 61% from the previous quarter. Due to the coronavirus pandemic, many businesses have reported lower lending amounts. The amount of capital supplied to repeat borrowers is frequently increased each time.
So now let's read Shopify capital review as the following.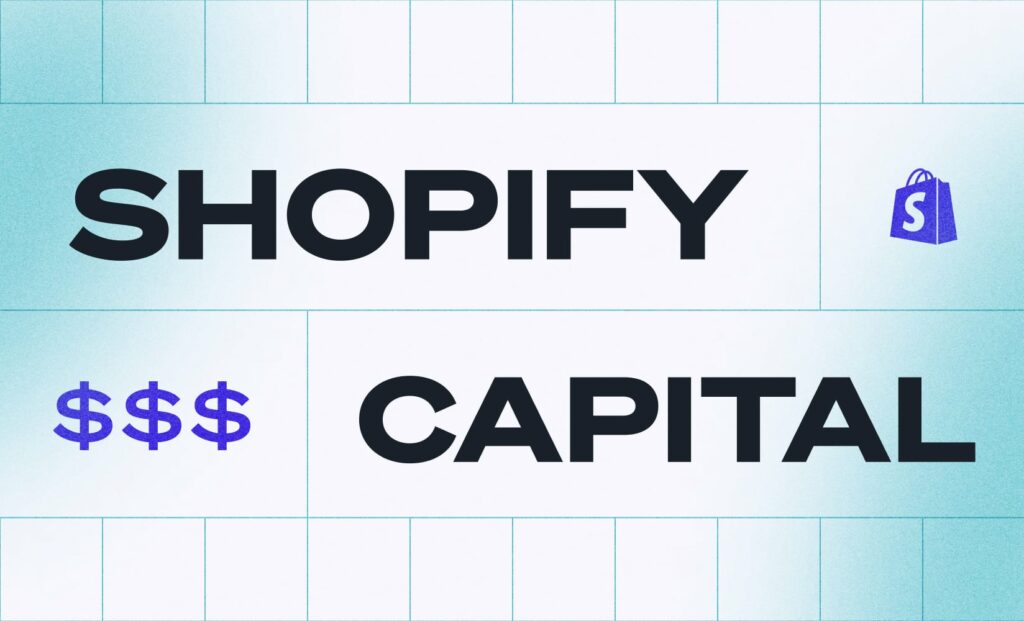 Is Shopify capital a good choice?
Pros
Cons
It's simple.
You won't have to look for these money; if you match Shopify's initial eligibility standards, you'll be notified. Because Shopify already has your information, the application is also simple.
It's not cheap.
When compared to other funding choices, Shopify's repayment plans and interest rates might be costly, especially if your business grows quickly.
The repayment process is very easy.
Shopify will create a repayment plan for you and remove funds from your linked accounts. As a result, you don't have to be concerned about missing a payment.
Repayment might be complicated.
Because the remittance rate is difficult to understand and fluctuates. So it's difficult to tell exactly how much you're borrowing and how much you'll owe.
Even if you have bad credit, you may be eligible.
While banks may be more selective in who they lend money to, Shopify already knows you and is more likely to provide cash to firms with a poor credit history.
You'll lose money in the future.
While your projected sales may look good, you'll have to give up some of your profits until the loan is repaid.
Applicants can be pre-qualified immediately.
The application process is simple and quick.
Shopify capital review: What can you do with Shopify Capital funds?
During slow periods, use a cushion.
If you run a seasonal business and can't plan ahead for slow periods (such as the post-holiday slump), it might be difficult to meet operational expenditures during those times, especially if you don't have a significant cash reserve. Therefore, Shopify Capital funds is an excellent method to give your business a boost as it prepares for the next busy selling season.
More inventory should be purchased.
In an online store, inventory is a costly but necessary asset. You have nothing to sell if you don't have it. However, inventory acquisition is costly. Here's where Shopify Capital comes in. These funds might be useful, particularly before a busy period when you need to stock up to satisfy increased demand.
Increase the amount of money you spend on advertising.
Advertising is an important part of advertising your ecommerce store. Therefore, extra money from Shopify Capital can help your campaigns succeed. Although using Shopify Capital to kick-start your ongoing advertising strategy is not a good idea, it can be a useful method to supplement existing efforts and expand their reach.
Make your own labels and packaging.
For ecommerce businesses, packaging design and the unboxing experience are important. They build a customer's first impression of the physical brand experience and allow you to differentiate yourself from the competitors. So you might utilize Shopify Capital to hire a designer to create your product packaging, and then place an order with a custom-branded packaging company.
Invest in a new business
Launching a new microsite, developing and testing a new product, having a pop-up shop, or constructing a new warehouse are all examples of new ventures. That is dependent on your business.
Services Offered
Merchant cash advances
Firstly, the funder pays a lump sum for a percentage of your future credit and debit card sales. After that, they keep a percentage of your card-based sales each business day to receive their percentage of the sales. Therefore, you won't have a predetermined term duration because your sales may fluctuate.
Short-term loans
Short-term loans provide the borrower with a lump sum payment. Over a fixed length of time, usually less than a year, the borrower repays the loan plus a flat cost. Furthermore, payments are usually divided into equal parts and repaid daily or monthly. However, Shopify approaches things a little differently (see below).
Qualifications of the Borrower
Under certain conditions, Shopify Capital isn't for everyone. Because for starters, the loan program is only open to approved merchants. So if you don't meet Shopify's requirements, you won't be able to apply.
There are two stages to the screening process. Initially, Shopify will send out invitations to apply by email and a dashboard message. When you apply, Shopify will do additional screenings before accepting and issuing cash.
You must meet the following requirements to be accepted for Shopify Capital:
Firstly, on Shopify, you may sell your products.
Secondly, you business have to operate in the United States, Canada, or the United Kingdom.
Consider yourself to have a low-risk profile.
Process a minimum amount of sales using Shopify Payments or a third-party payment source, though Shopify does not specify how many.
Terms and Fees
Amount borrowed
$200 – $1 million
Term
MCAs have no maturity date
STLs have a 12-month term.
Factor Rate
1.1 or 1.13
Origination Fee
None
Collateral:
None
How to apply for Shopify capital?
You can't apply for Shopify Capital directly. Because the firm will follow your account and then give you an alert if they think you're suitable. In case you are notified, you will have the option of selecting from a number of various offers, which will vary depending on the amount borrowed, the remittance rate, and other circumstances.
However, you may receive an alert that informs that you are ineligible for the offers. Moreover, you may be asked to supply extra information for verification purposes.
The money will be paid to your bank account if you accept the offer made to you following underwriting. According to Shopify, it takes two to five business days from the time you request cash to the time they are approved. Additionally, you will take another day to receive the funds in your account.
Please note that to locate what you're searching for, you'll probably have to go through some FAQs. Thus, you will have get more information about Shopify capital before involving in this process
Conclusion
Above are some useful information about Shopify capital review. Hopefully, that information will help you in your business. However, if you do not understand about it or want to know more about it, let's CONTACT US. Or in case you want to read more articles about Shopify. So don't heritage. Let visit us at ArrowTheme Website. One more thing you should consider is that our Shopify Themes and Shopify packages are available for you to robust website quickly and effectively. When it comes to creating an Ecommerce Website, you don't need to be concerned. Because we bring to you three different packages in our packages: Basic, Standard and Advance. As a result, you can choosing the appropriate one for you. In case you want to develop a great and more usable online store at a low cost, our Basic package is for you. In addition, our Standard and Advance packages are improved versions of the Basic package. They will increase your level of satisfaction with your online store. So, let's get started on your Ecommerce Website right away! We will not leave you disappointed.
ArrowTheme will help your business succeed.