How to start a wholesale distribution business: Ideas and tips to succeed
With the dramatic development of eCommerce, there is potential room for wholesale distribution business. As reported in the United States, more than 5.8 million people are working in the wholesale distribution industry. This figure counts for around 3.5% of the total private employees in the US. So if you are concerned about this industry, read our blog to have a basic understanding of wholesale merchants and how to start a wholesale distribution business.
What is a wholesale distribution business?
First of all, it is important to understand the definition of wholesale business. A wholesale business is a merchant who buys a large number of goods from manufacturers and sells them in smaller numbers to retailers. In other words, wholesalers are the bridge between suppliers and retailers.
Although there are existing B2C distribution businesses recently, common wholesale business applies the B2B model (business to business). It means that wholesale business does not sell directly to the end consumers. Instead, they sell indirectly through retailers.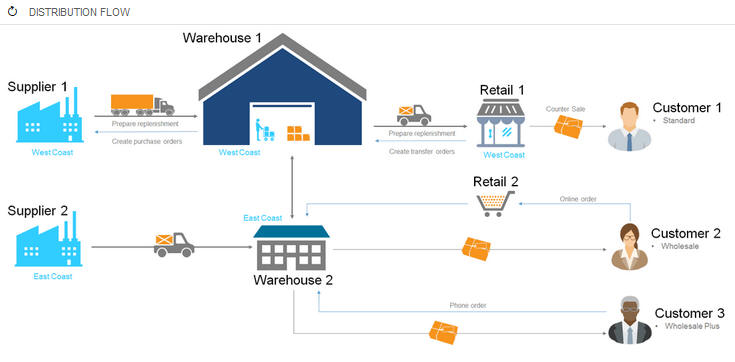 In addition, wholesalers buy goods in bulk from manufacturers so they often receive a discount and a cheaper price. After that, they sell to retailers at a higher price to gain profit.
Difference between wholesale business and retail business: What is suitable for you?
Before starting a wholesale distribution business, you need to clarify the difference between wholesale and retail business. Retail businesses are responsible for delivering goods to the end consumers. As a retailer, you will do all the activities from the start to the end. As your customers are end-users, retailers focus more on sales and marketing. So if you are interested in creative activities and customers relationship, the retail business is a good choice. On the second side, the wholesaler does not need to care about direct customer distribution. Instead, they focus more on logistics and the supply chain. So you should consider your ability to make decisions.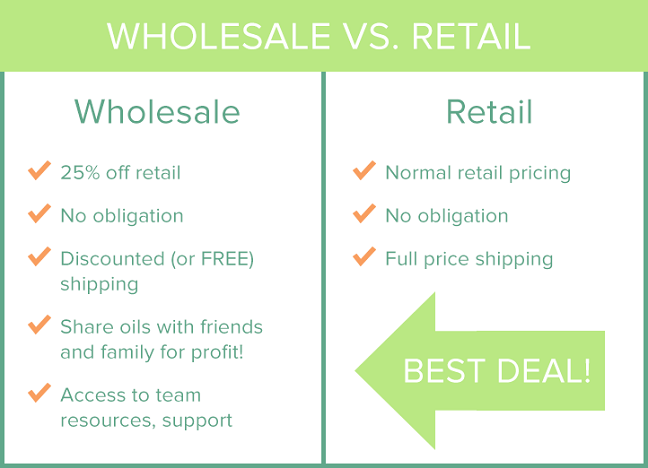 Define your customers
If you decide to start a wholesale, you must define your customers first. Here are the 3 types of customers that you can consider.
Retail businesses. The first group consists of retail stores, department stores and some big retailers such as Walmart and Target.
Retail distributors. The second group is distributors. They are the connection between wholesalers and retailers. For example, if you can't sell to Walmart, you can try to approach Walmart's distributors. Another example of retail distributors are exporters who buy your products and ship overseas.
Other wholesale distributors. Although every wholesale distributor wants to sell directly from the manufacturer to save the cost, sometimes it is difficult. So in case, you can have a contract with the suppliers, you even sell products to other wholesale distributors.
Products example for a wholesale distribution business
There are numerous types of products for distribution businesses. Here are some suggestions for you to select in 2021.
Covid-19 essentials such as face masks, hand sanitizers, … It is not denied that the Covid-19 will exist for a long time so the need for these products is still high all over the world.
Beauty care products: Women will never stop using beauty care products so the potential development of this industry seems contionously increasing.
Home improvement products: While the pandemic Covid 19 is continously complicated, many people are working from home. So the demand for home improvement products is increasing significantly.
Food: The market for food is always large and attractive for many businesses. However, this market may be highly competitive.
Other suggested products are jewelry, non-dairy products, textile products, agrochemicals, medicines, handicrafts, children toys, automobile parts, furniture, stationary, electronics, …
How to start a wholesale distribution business
If you want to start a wholesale distributor, here are some basic steps for you to refer to.
Firstly, you need to define the market. It means you need to know what business model you are do, who are your customers, and which products you will sell. Also, you need to find a realiable suppliers and understand other competitors.
Secondly, you have to choose an office place and warehouses. As a distributor, you have to deal with a large number of products. So locating warehouses is very important.
Thirdly, you need a website to beccome a ecommerce business. Your website is the place where you contact with other retailers and suppliers.
Next, you should understand the policy returns of suppliers and create your own. Besides, based on your states and countries, you should prepare other legal documents about your business.
After that, it is important to manage the payment process because transation of wholesales businesses are often very large.
At last, you start to find potential customers and implement your business.
Tips for beginners to start a wholesale distribution business
In addition, there are some tips from wholesale professionals that you should read to have a good start.
Advices about management
#1. Install an ERP system (Enterprise Resource Planning) that connects to your inventory management software. As a wholesaler has to manage all activities related to a distribution network, an ERP system provides enterprises with a clear overview. In addition, it helps you manage inventory better and improve operations. From that, you can build effective demand and supply chain strategies.
#2. Increase the sales goal step by step after 6 months. Instead of setting an ambiguous goal, it is better to see the reality and divide a big goal into smaller ones.
#3. Learn the important legal documents. Whatever industry you will enter, knowing the laws will help you decrease a lot of illegal problems.
#4. Select the supplier smartly. You should consider the following conditions to choose the most suitable manufacturers such as price, channels, dimensions, and reach cooperation.
#5. Find a high-demand item that isn't easily damaged so you won't have any issues even if you can't sell everything at once.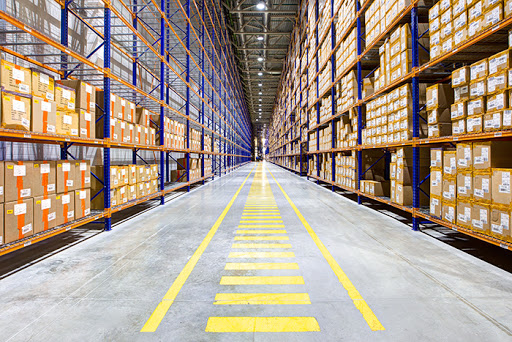 Advice about customer relationship and financial
#6. Stock up to the point where you can sell the item before paying for it. So it will ensure your financial status.
#7. Focus on service. Whoever your customers are, good customer service always helps you build customer loyalty and relationships.
#8. Depend on the monopoly of manufacturers, you should build a suitable development strategy. You can approach by prioritizing margin or volume.
#9. You should care about the cash flow because a wholesaler will deal with a huge number of clients while each has its own payment conditions. Consider the terms your suppliers are offering and try to extend them as far as feasible to counterbalance the conditions you'll have to provide your consumers.
#10. It is a plus point to support retailers with product training and marketing. The relationship between wholesalers and retailers is a win-win. The more retailers can sell to the end-users, the more you can sell your products to them.
Conclusion
In conclusion, our blog summed up the most basic fundamental of wholesales business. Arrowthemes wishes you a good start. You can read more useful articles about e-commerce business here. Besides, during you run an eCommerce business, you may have some technical problems. Feel free to contact us to receive support!