Free product description generator: Top 5 ultimate free Shopify apps to drive more sales
There are lots of tasks that you must complete when running an online store  However, one of the most important responsibilities in making a difference is creating the product description. Because the product descriptions are the same with the salespeople in traditional stores. As a result, you must pay close attention in order to create appealing content. However, in case, your online store has more than hundred products, so what should you do to create attractive content for your products. In order to answer that question, in this blog ArrowTheme team collected the best Free product description generator in Top 5 ultimate free Shopify apps to drive more sales. Let's go.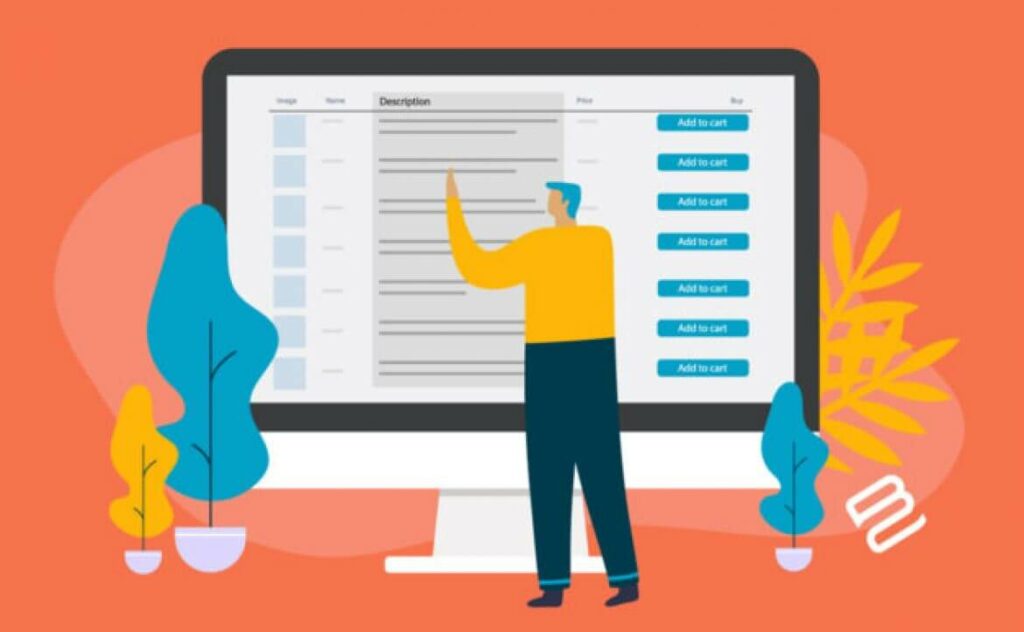 Who is suitable for using a Free product description generator?
A product description generator can be used by anyone to speed up content creation. It enables you to produce appealing product descriptions and leave a lasting impression on customers. Moreover, a content writing agency is another user of free product description generators. They are responsible for SEO and content marketing for eCommerce websites. Therefore, this free product description generator will make their lives easier while also improving the quality of their work.
How lengthy should a product description be?
Although generators will greatly assist you in producing descriptions, you must first learn basic concepts. The key is how many words you use to describe a product's unique characteristic to customers. Customers will not comprehend enough about your customers to make a buying decision if it is too short. Customers become bored if it is too long, and they may abandon their cart.
As a result, how many words are suitable to persuade? For simple items such as clothing and tools, a description of 150 to 200 words is suitable. However, for more technical things such as electrical devices, 300 to 400 words are required to convert a buyer.
>>> Read more
Shopify recommended products: How to show it on the product page
An in-depth look at Shopify Hydrogen and Shopify Oxygen
Top 5 ultimate Shopify free product description generator to drive more sales
Adzis
Adzis is one of the best online product description generators available. A high-quality product description is simply one click. The price you must pay is determined by your demand for content writing. Furthermore, It includes a free plan for eCommerce newbies.
It provides users with three different possibilities. Firstly, three is an AI algorithm to generate your product description automatically. This free product description generator is also a completely free product description generator. Secondly, users can modify the AI program's original version. Thirdly, your original version will be checked and customized by experienced copywriters. In addition, search engine specialists examine it to verify that it is SEO optimized. These two options range in price from 3 to 8 dollars per description.
Hotshp
If you're looking for a good product description generator, Hotshp is a good option. The price is determine by the number of words in a description. For example, a 30-35 word description costs $3. Whereas a 175-word description costs $12. The price of this generator is pretty high. However, rather than an AI algorithm, humans wrote your description. As a result, you don't have to be concerned with distinctiveness.
Because your eCommerce store's product catalog and store catalog are integrate with this platform, it's simple to determine which products require descriptions. When the process is complete, you can easily upload it to your website and check the "Preview" version. Finally, this product description generator will generate the most appealing descriptions for you. However, it is rather costly.
Descra
Descra is a good Free product description generator for your online store. Because it helps you write the best description possible in the shortest time. This free product description generator is an easy procedure. Firstly, you must manually upload the product variables to this platform. And then you can customize the synonyms and formats to make it your own. Moreover, you can also see the quality score for each description. Therefore, it assists you in determining your issue. Finally, when you're pleased with the results, you just need to copy and paste them into your website.
Besides that, Descra is compatible with a variety of eCommerce platforms, including Shopify, WooCommerce, Pretashop, and others.
Ginnie
If you're running a Shopify store, ginnie is the best option for you. It's available on the Shopify Appstore. As a result, it's simple to download and integrate with your Shopify store. Moreover, Ginnie offers three different pricing choices, ranging from $3 per description to $100 for 80 descriptions. With this free product description generator, you can complete thousands of various products. To use Ginnie, you must first select products from your data. After that, you must select product factors such as style, design, color, and so on. And then you've completed it, all you have to do now is press "Generate" and wait for the exciting results.
MashnLearn
MashnLearn is a free product description generator you should not miss. Because it provides a full range of services. With this free product description generator, everything is controlled by an Ai system in this generator. There are three steps to this tool's operation. Firstly, it examines the product page to identify what categories need to be highlighted. And the AI program will use a pop-up copy of your eCommerce store to assess the impact of fresh content. Lastly, the most effective product description is generated. Besides that, this free product description provides SEO optimizations by analyzing page structure, minimal content, and other factors. MashnLearn also gets material from reputable sources automatically to develop unique descriptions. Finally, it costs between 1.5 and 3.5 dollars for each description.
Conclusion
Thank you for reading this blog. Hopefully, this information will help you in your ecommerce business. In case, there is any idea you have not understood, let us know at HERE. More importantly, ArrowTheme also provides excellent themes and apps. Furthermore, we also offfer the Maintenance & Support Services which are discounted 30% off for annual subcription and 20% off for monthly subcription. With the Maintenance & Support Services, our dedicated experts will solve all your problems of your website and make your website run smothly. This definitely make you satisfied. So visit ArrowTheme Website to explore our awesome features.
With more than 14 year of experience, ArrowTheme believes in helping your business to succeed.