Breaking Free: The Hottest Picks for Oberlo Alternatives in WooCommerce and Shopify
Are you looking for an Oberlo Alternative for your WooCommerce or Shopify store?
If you're a dropshipping enthusiast, you've probably heard of Oberlo, the popular dropshipping app that makes it easy to source products from AliExpress and add them directly to your Shopify store.
But many other free dropshipping websites can help you find and sell products online too.
However, with the recent closure of Oberlo, many dropshippers are seeking alternative solutions to keep their businesses running smoothly.
But worry no more now! The world of dropshipping is brimming with innovative tools that can take your business to the next level.
In this blog post today, we'll delve into the hottest picks for Oberlo alternatives, both for WooCommerce vs Shopify stores.
No more manual product sourcing or time-consuming order fulfillment. These top-notch dropshipping alternatives offer a seamless experience, empowering you to automate tasks, optimize your inventory, and focus on what matters most – growing your dropshipping business.
So, join us on an adventure to uncover the best Oberlo dropshipping alternatives now.
What is Oberlo?
As I have mentioned above, Oberlo is a dropshipping app that connects Shopify stores with suppliers on AliExpress. It lets you find products, add them to your store, and manage your inventory and orders.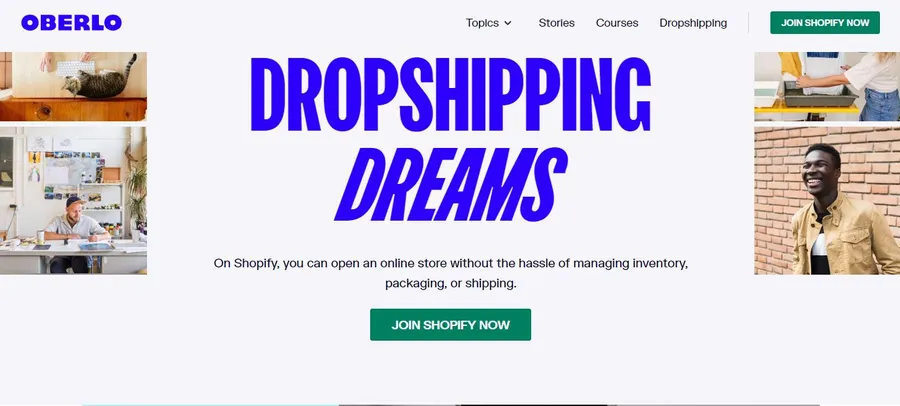 Many dropshippers choose Oberlo because of its simple setup process and no-cost option, which allow them to experiment with dropshipping without upfront investment.
Pros of Oberlo:
Easy to use
Free plan available
Connects to Shopify
Large product selection
Automates order fulfillment
Cons of Oberlo:
Limited features on the free plan
Can be slow at times
Limited customer support
Oberlo is a good option for dropshipping businesses that are just starting or that have a small budget. However, if you are a larger dropshipping business or if you need more features, you may want to consider a different Oberlo alternative.
Reasons To Find An Oberlo Alternative
Oberlo is a valuable dropshipping tool, but it is worth considering alternative options before making a decision. Here are some reasons to consider Oberlo print-on-demand alternatives:
Limited compatibility: Oberlo is only available for Shopify users, leaving out those who prefer WordPress or WooCommerce platforms.
Restricted pricing options: Oberlo offers just two pricing plans, which may not align with the needs of all businesses. Either you'll have to settle for less or overpay for features you don't use.
Limited product import capacity: The Boss Plan's 30,000 product limit might be insufficient for larger eCommerce stores and too much for mid-sized ones.
Limited product research tools and supplier options: Some Oberlo alternatives offer more comprehensive product research tools and a wider range of supplier choices.
Customer service considerations: Customer service is another crucial factor to consider when evaluating dropshipping tools. Explore Oberlo alternatives to find one that provides exceptional customer support.
To make an informed decision, it's essential to explore the best alternatives to Oberlo for both WooCommerce and Shopify.
Consider factors like compatibility, pricing, product import capacity, product research tools, supplier options, and customer service to find the perfect fit for your business.
Best Oberlo Alternatives for Shopify Store
Importify – Best Oberlo Alternative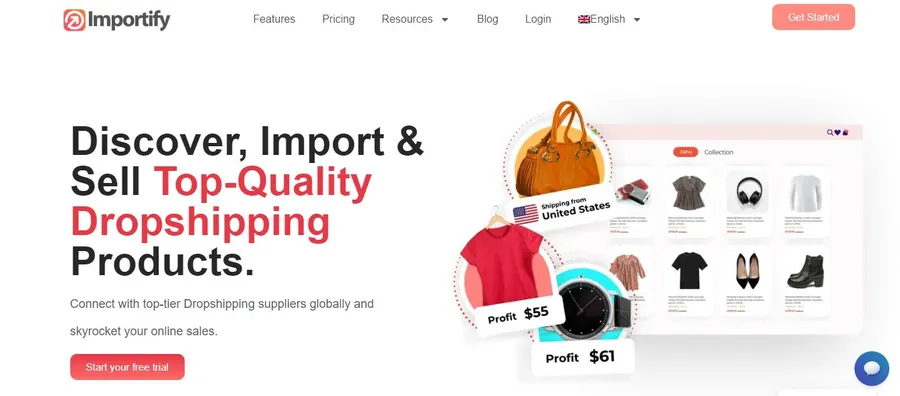 Learn More
Importify is an all-in-one dropshipping automation Oberlo alternative that simplifies the process of finding, importing, and managing products for your online store.
It supports multiple eCommerce platforms, including Shopify, WooCommerce, and Wix, and connects you to a vast network of suppliers, including Alibaba, AliExpress, Etsy, Amazon, and more.
Key Features:
Find and import high-converting products with a single click
Customize product descriptions, images, and pricing
Automate order fulfillment with pre-populated customer addresses and supplier management
Learn dropshipping strategies and build a profitable business with training resources
Pricing: Three pricing plans to suit your business needs, starting at $14.95/month
Printful – Shopify Dropshipping Apps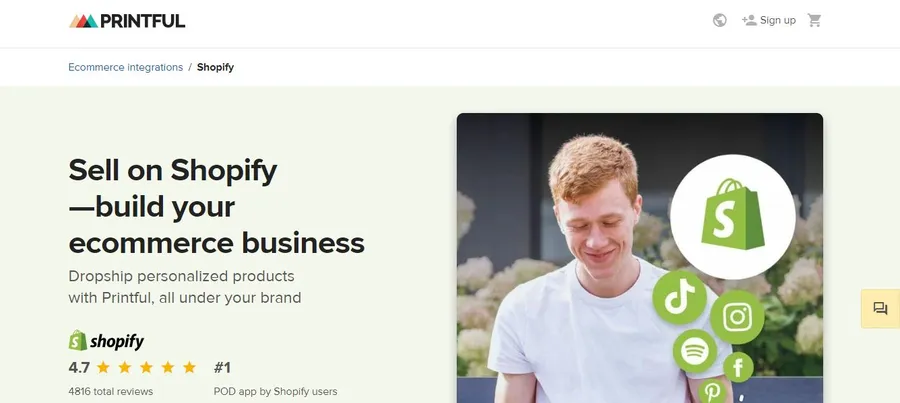 Learn More
Printful is a print-on-demand dropshipping service that empowers you to create and sell customized products under your brand. 
With Printful, you can bring your creative ideas to life without worrying about inventory, printing, or fulfillment. No wonder it's among the best Shopify dropshipping apps that you should try.
Key Features:
Easy setup and design integration
On-demand printing for consistent quality
White labeling for seamless branding
Global shipping for worldwide reach
Automated order fulfillment
Pricing: Free to install and use; pay only for products ordered.
Spreadr – Top Oberlo Alternative

Learn More
Spreadr is another best Oberlo alternative that seamlessly integrates Amazon's expansive product selection into your Shopify store, empowering you to dropship or earn affiliate commissions. Effortlessly import products, customize descriptions, and let Amazon handle inventory, customer support, and fulfillment.
Key Features:
Effortless product import from Amazon
Customizable product descriptions
Earn 10% affiliate commissions
Amazon manages inventory, shipping, and customer support
Supports Shopify, WooCommerce, and BigCommerce
Pricing:
Free plan for Shopify
Basic Plan: $5/month
Pro Plan: $10/month
Gold Plan: $20/month
DSers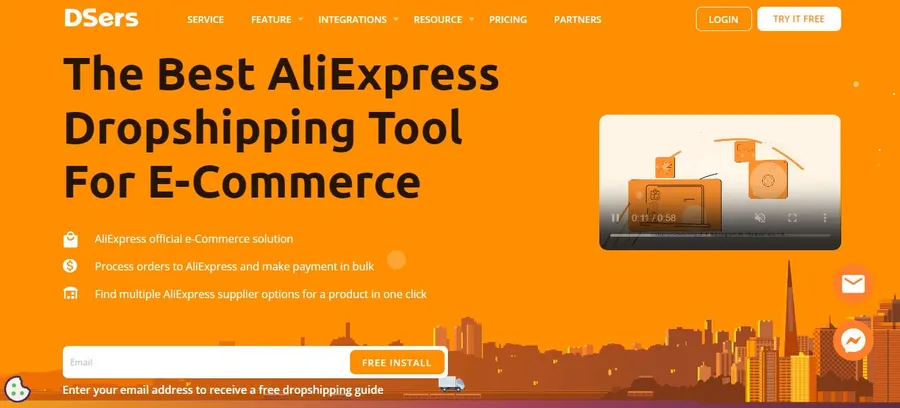 Learn More
DSers stands out as the premier AliExpress dropshipping tool for both Shopify and WooCommerce stores, streamlining order management and unlocking bulk ordering capabilities.
Its official partnership with AliExpress and integration with multiple platforms solidify its position as a top Oberlo alternative.
Key Features:
Bulk order processing for efficient fulfillment
Integration with Shopify, WooCommerce, and Wix for versatile dropshipping
Automated order synchronization and tracking number updates for streamlined operations
A comprehensive free plan with essential features
Pricing:
Free plan with core functionality
Paid plans start at $19.9/month for enhanced features
Best Oberlo Alternatives for WooCommerce Store
Dropship.me – Best Oberlo Alternative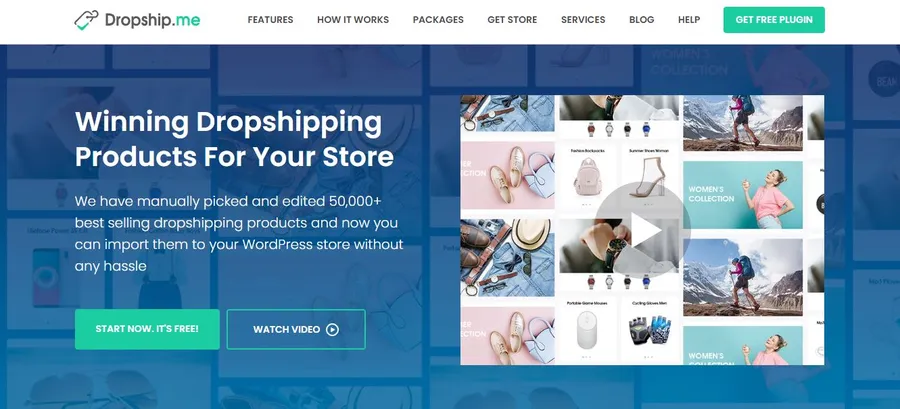 Learn More
Dropship.me is a powerful Oberlo alternative designed exclusively for WordPress and WooCommerce users.
With over 50,000 handpicked products from AliExpress, you can easily find and import the most trending and profitable products into your online store.
Key Features:
Vast Product Selection
One-Click Product Import
Pre-Optimized Product Listings
Positive Customer Reviews
Stringent Supplier Vetting
Lightning-Fast Product Addition
Lifetime Customer Support
Pricing:
Free Plan: 50 products
Basic Plan: 100 products ($29)
Advanced Plan: 500 products ($119)
Ultimate Plan: 1000 products ($199)
WooDropship – WooCommerce dropshipping plugins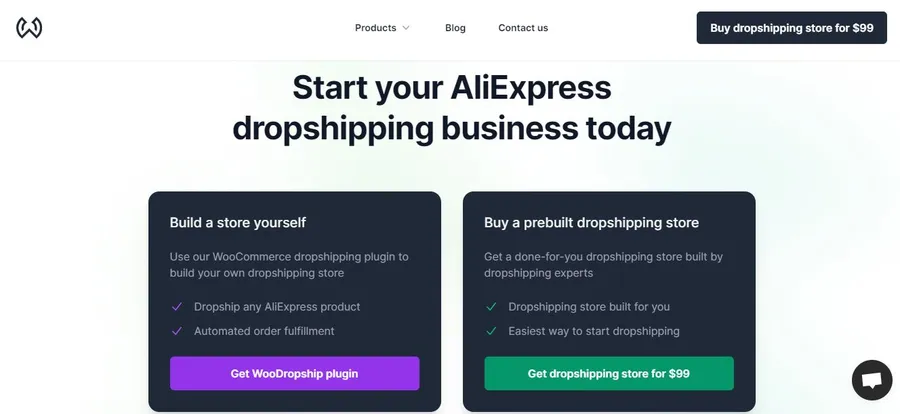 Learn More
WooDropship is one of the best WooCommerce dropshipping plugins that simplifies dropshipping from AliExpress.
Integrate it with WooCommerce, import unlimited products with one click, enjoy variant mapping, and utilize the convenient Chrome extension for effortless product management.
Key Features:
Unlimited Product Imports
Priority Customer Support
Variant Mapping
Chrome Extension for Easy Product Import
WordPress Compatibility
Pricing:
Free trial
Paid Plan: $89 (one-time fee)
Dropified – Best Oberlo Alternative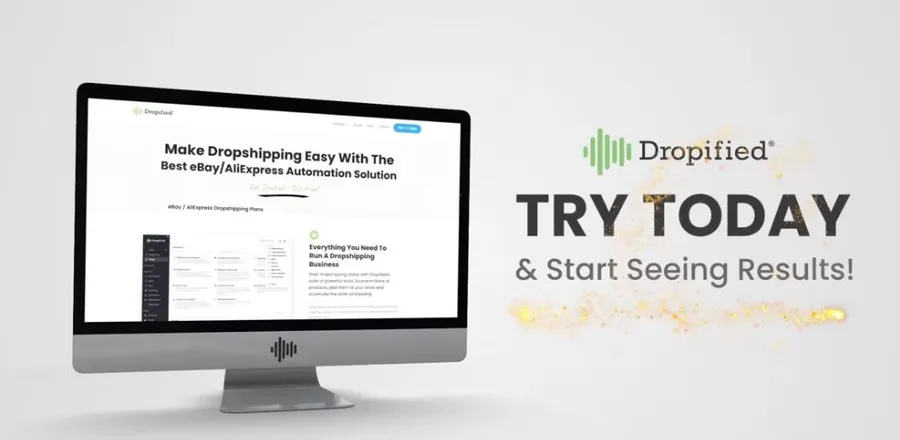 Learn More
Dropified is a versatile dropshipping solution that empowers you to source products, automate tasks, and grow your eCommerce store. Seamlessly integrate with Alibaba, AliExpress, and eBay to discover profitable products.
Key Features:
Extensive Product Sourcing
Automated Order Placement
AliExtractor Research Tool
Product Review Import
Profit Dashboard
Comprehensive Training and Support
Pricing:
Free: Research Plan
$19-$26 per month: Build Plan
$47-$67 per month: Growth Plan
Spocket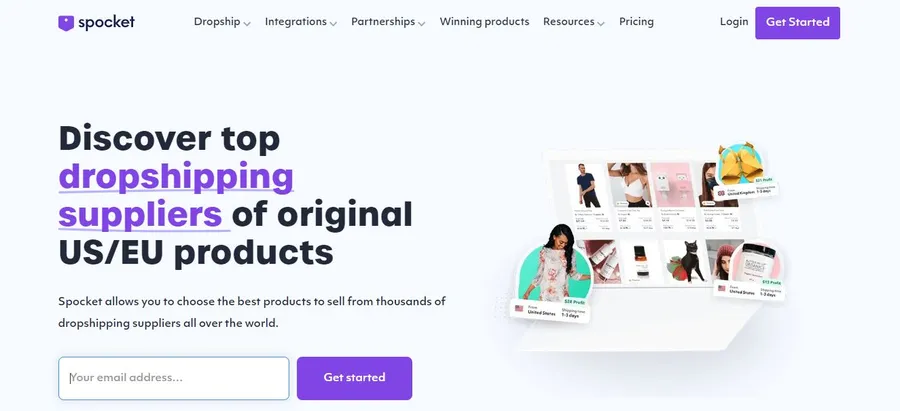 Learn More
Spocket is a good option for WooCommerce users who want to sell products from different countries, not just China.
It's one of the WooCommerce dropshipping plugins that helps you find and ship products faster and easier. Spocket also gives you tips and tricks to grow your online store and make more money.
Key Features:
Global Product Sourcing
Order Product Samples
E-commerce Platform Integration
Fast Dropshipping with Local Suppliers
Branded Invoicing
Competitive Pricing Structure
Pricing:
Free Plan: Browse product catalogs
Starter Plan: 25 unique products and email support
Pro Plan: Advanced features for sales maximization
Empire Plan: Comprehensive premium plan for sales management at scale