What Are the Best Shopify Alternatives?
eCommerce is booming, and more businesses than ever are looking to start their own online stores. Shopify is a popular choice, but it's not the only option. You can find the best Shopify alternative that is right for you.
So what's better than Shopify? Let's check out our best Shopify alternatives in this article.
These platforms offer a wide range of features, including product categorization, inventory management, and CMS integration. They are also scalable, so they can grow with your business.
Read on to learn more about what they are!
WooCommerce – Free Alternatives to Shopify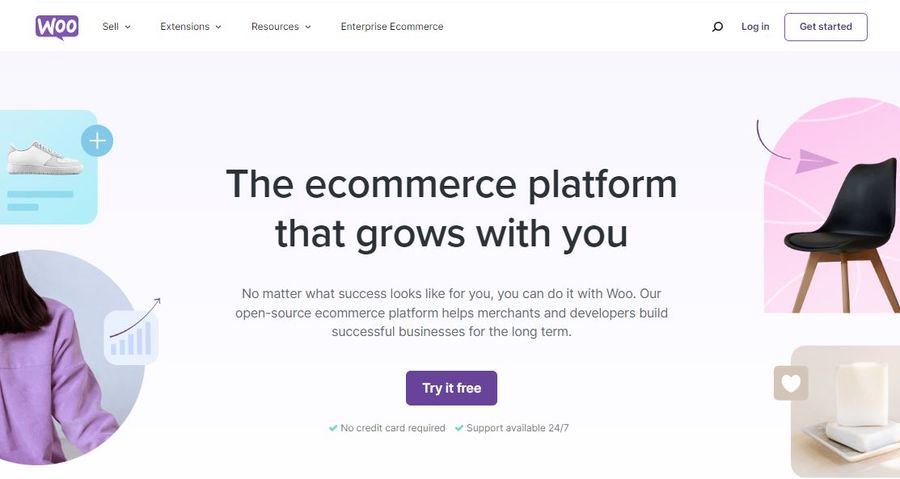 Learn More
WooCommerce is a popular eCommerce platform that is free and open-source. It is one of the free alternatives to Shopify, offering many of the same features and benefits but without the monthly subscription fees.
WooCommerce is easy to set up and use, even for beginners. It is also highly customizable, so you can create a store that perfectly matches your needs. WooCommerce also integrates seamlessly with WordPress, which is the most popular content management system in the world.
To better understand the key differences between WooCommerce vs Shopify, please read our comparison article
Pros:
Free and open-source
Highly customizable
Seamless integration with WordPress
No transaction fees
Access to hundreds of free and premium extensions
Cons:
No hosting included
Requires some technical skills to set up and use
Can be slow if not hosted properly
BigCommerce – Best Shopify Alternative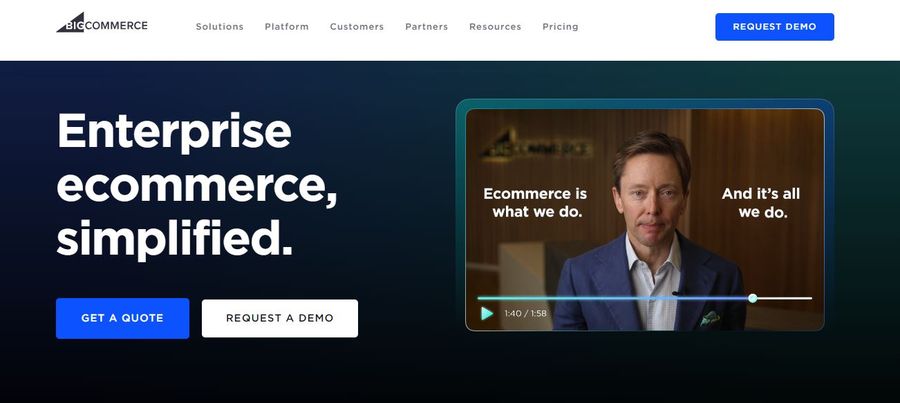 Learn More
BigCommerce is another best Shopify alternative you can consider. It's a SaaS (software as a service) eCommerce platform that offers a simple and user-friendly interface, as well as the flexibility of using a drag-and-drop editor to create your website. It has many stunning themes to choose from, although only seven are free.
If you are looking for a reliable and comprehensive Bigcommerce review, you can check out this article that covers its features, pricing, pros, cons, and more.
Pros:
Customizable drag-and-drop visual editing tools
Over 55 secure payment options to choose from
Easily manage your inventory and orders across all channels
A wide selection of free apps and features
Get more traffic to your store with custom URLs and SEO features
Suitable for businesses of all sizes and industries
Cons:
Difficult to understand the pricing plans, especially if you are new to BigCommerce
Setup process can be a bit challenging
The selection of free themes is limited
The loading times can be slow at times.
Magento – eCommerce Platforms Like Shopify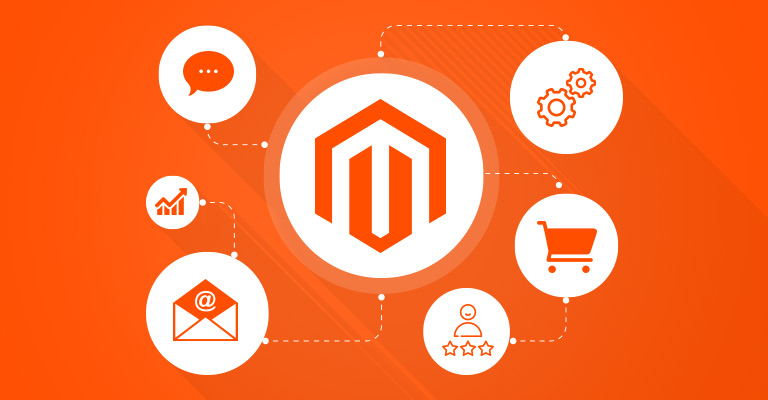 Learn More
What is Magento? Magento is a well-known eCommerce platform like Shopify that was acquired by Adobe in 2018. It is a popular choice for established businesses, and it has a large and active community of users and developers around the world.
Magento is similarly priced to WooCommerce, making it one of the best Shopify alternatives. The CMS is free, but you will need to pay for hosting, themes, and plugins.
Magento is the best CMS platform that assists you in focusing on selling your products through an open-source ecosystem. This is a great option for businesses that are looking to grow and expand.
Pros:
Flexible and scalable
Cutting-edge features with a large community of developers to help you create a visually appealing and functional eCommerce store
Variety of secure payment gateway options
Design that adapts to different screen sizes and devices
Extensive selection of add-ons and integrations
Dedicated community support team
Cons:
Not suitable for beginners or users without technical skills
Can be complex for new users and difficult to manage on your own
Relatively expensive
Squarespace – Best Shopify Alternative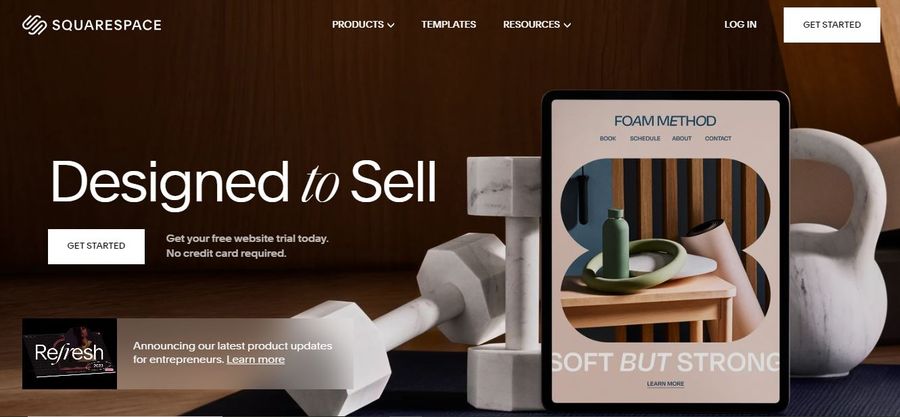 Learn More
If you are starting a small online business, Squarespace may be a good option for you. It is a website builder with a variety of templates to choose from, so you can easily create a beautiful and functional online store.
The cheapest Squarespace plan costs $16/month, and the most advanced plan costs $49. All plans include an unlimited number of pages, blogs, galleries, contributors, a free domain, storage, and more.
This best Shopify alternative only accepts online payment gateways via PayPal and Stripe, but it does offer some marketing features, such as AdWords integration, Mailchimp integration, and tracking for Amazon Affiliates.
Additionally, you can compare Shopify vs Squarespace to learn more about their key differences.
Pros:
Ideal for small online stores
Easy to set up and use
No coding required
Impressive themes
Large selection of templates
Easy-to-navigate website builder
Cons:
Does not allow integration with the tracking code API
Limited support
Limited multi-channel features
Slow website loading times
Fewer add-ons than Shopify
Limited user interface customization
Wix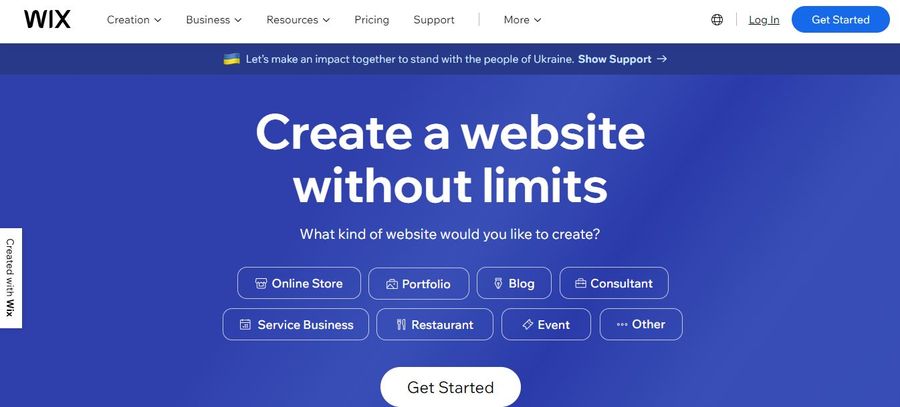 Learn More
Wix is a website builder that was founded in 2006. It is simple to use for everyone, and it offers business plans that are specifically designed for eCommerce businesses.
If you have limited experience and are looking for sites like Shopify that are free for your online store, Wix is a good option. It has a drag-and-drop interface that makes it quick and easy to set up your online store.
You can also read a comparison of Wix vs Shopify to learn more about the key differences between the two platforms.
Pros:
Easy to use
Drag-and-drop website builder
Support for up to six options per product and 300 variant SKUs
A robust and well-organized Help Center
Free domain included with premium eCommerce plans
Cons:
Storage space limited to 50GB, unless on an enterprise plan
Lack of support for Apple Pay or Amazon Payments as payment providers
Limited customer support options, with no chat support available
Difficulty in finding eCommerce-focused apps in the app store
Prestashop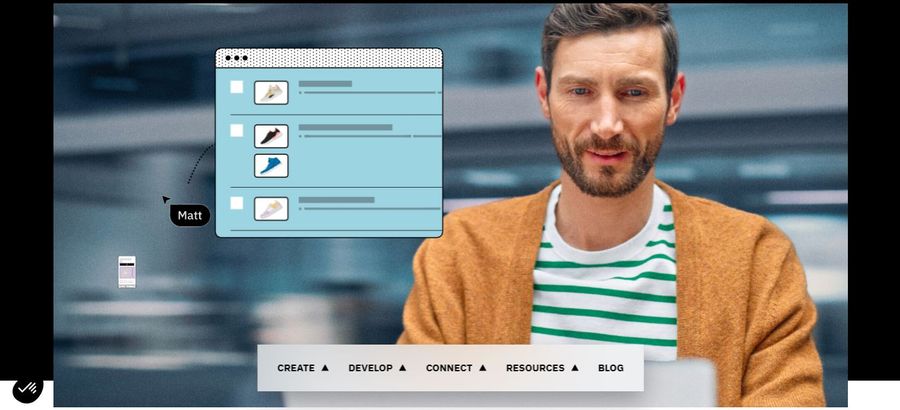 Learn More
PrestaShop is the best Shopify alternative for businesses that are looking for a powerful and affordable eCommerce platform with a wide range of features and high customizability.
However, it is important to note that PrestaShop does require some technical skills to set up and manage, and the selection of themes and templates is limited.
Prestashop is a popular Shopify alternative that suits eCommerce entrepreneurs with tight budgets.
While the platform itself is free, users will need to purchase a hosting package and domain name. Prestashop has partnerships with Azure, 1&, and WebHostingHub
While it may lag behind in themes and templates, Prestashop offers comparable usability to Shopify.
There are no additional transaction fees, and the platform supports up to 25 languages and multiple currencies. With the assistance of a skilled developer experienced in Prestashop, it is possible to create a fantastic online store without significant financial investment.
Pros:
Affordable and accessible
No hidden costs
Multilingual support
Feature-rich platform
Freedom to choose your hosting provider
Cons:
Limited selection of themes and templates
Not as feature-rich as some alternatives
Requires considerable technical skills
Volusion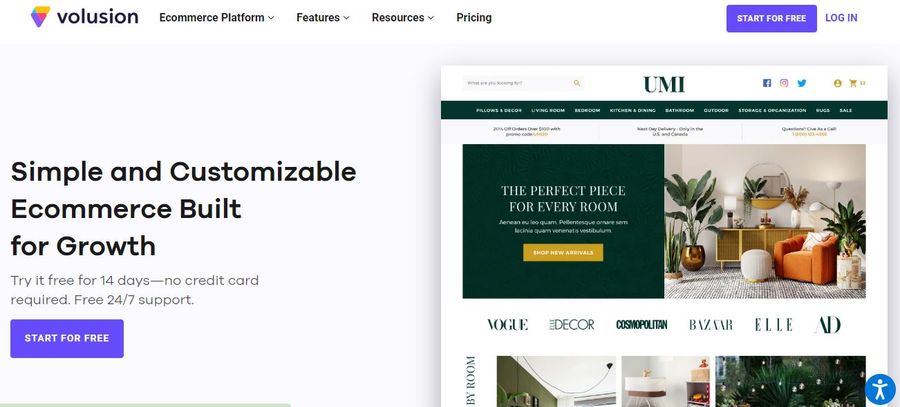 Learn More
Volusion is among the best eCommerce platforms like Shopify that we highly recommend. It's designed for small and medium-sized businesses. Its simple interface and step-by-step tutorials make it easy to create your first online store, even if you have no prior experience.
Pros:
Easy-to-use interface
Interactive tutorials
Phone order and CRM support
Multi-channel commerce support (business plans and above)
In-house marketing team available for hire
Cons:
Advanced features only available on business plans ($299/month) and above
Limited to 100 products on the basic plan
Limited integrations
Sellfy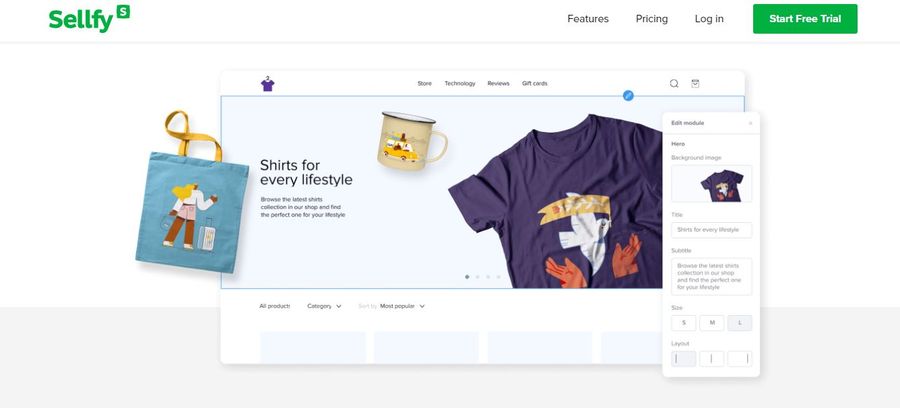 Learn More
Sellfy is a cloud-based eCommerce platform that allows users to create and sell digital and physical products without any coding knowledge. This best Shopify alternative offers a free plan with limited features as well as paid plans with more features and functionality.
Pros:
Easy to use, even for beginners
No technical knowledge required
Offers a free plan with limited features
Supports the sale of both digital and physical products
Allows for code customization and marketing automation
30-day refund policy
Cons:
Free plan is limited to 10 products and no code customization
Merchants pay the payment processing fee
Fewer features and integrations than some other eCommerce platforms
In Conclusion
Many Shopify alternatives are available on the market, each with unique features and benefits. The best Shopify alternative for you will depend on your specific needs and requirements.
If you are looking for a free and open-source Shopify alternative, WooCommerce is a good option. If you are looking for a scalable and feature-rich Shopify alternative, BigCommerce is a good option. If you are looking for a Shopify alternative that is easy to use and has a variety of templates to choose from, Squarespace is a good option.
Other Shopify alternatives to consider include Magento, PrestaShop, Volusion, and Sellfy.