Free Shopify Apps: Best Ones for Your Shopify Store
Look no further! This is where you'll discover the top free Shopify apps for your online store.
Adding Shopify apps is the best way to boost the functionality of your eCommerce business website. Luckily, the Shopify App Store has thousands of apps to choose from.
No matter what feature you need—collecting and displaying customer feedback, creating and sending email marketing campaigns, rewarding your customers with discounts or free gifts, integrating social media into your website, sharing your products on Facebook, or tracking your website performance—there is an app that does it for you.
With so many options available, we picked the top free Shopify apps (that are either totally free or have a valuable free plan) that can help you improve your store as a marketer or retailer.
Some related articles you can refer to:
Free Shopify App: Which Is Best for Your Online Store?
Shopify Email – Best Free Shopify App For Your Store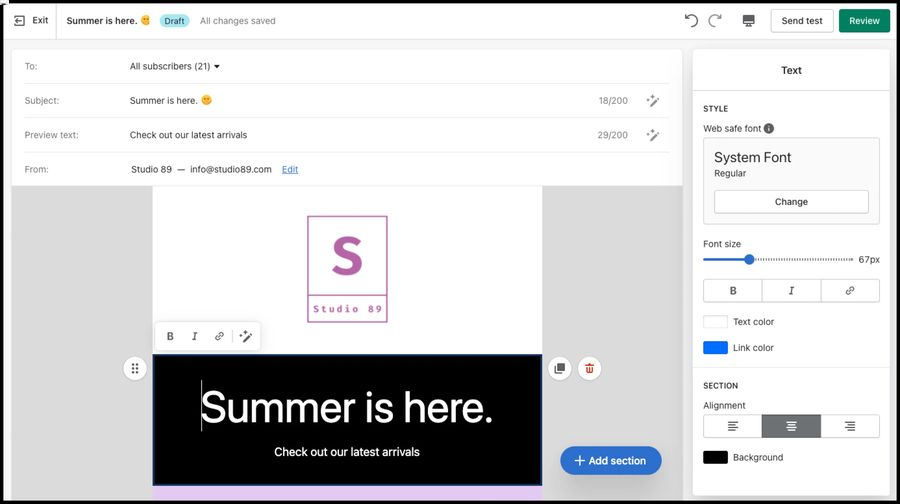 Learn More
To increase your business with email, try Shopify Email, a powerful marketing tool to create an email list and handle your campaigns with ease.
This free Shopify app assists you in sending your branded emails to your subscribers by logging in to your dashboard with ease.
The app includes a number of pre-designed templates that pull in your store's logo, product images, descriptions, and more. It is also fast and simple to change the text and buttons.
Simply upload your contact information to Shopify. Make and send your marketing campaigns. After all, track results such as opens, clicks, add-to-carts, and purchases to improve the effectiveness of your customer attraction and retention campaigns.
In addition, you can send 2,500 free emails per month and then spend just $1 per 1,000 emails then.
ReConvert Post Purchase Upsell – Top Free Shopify App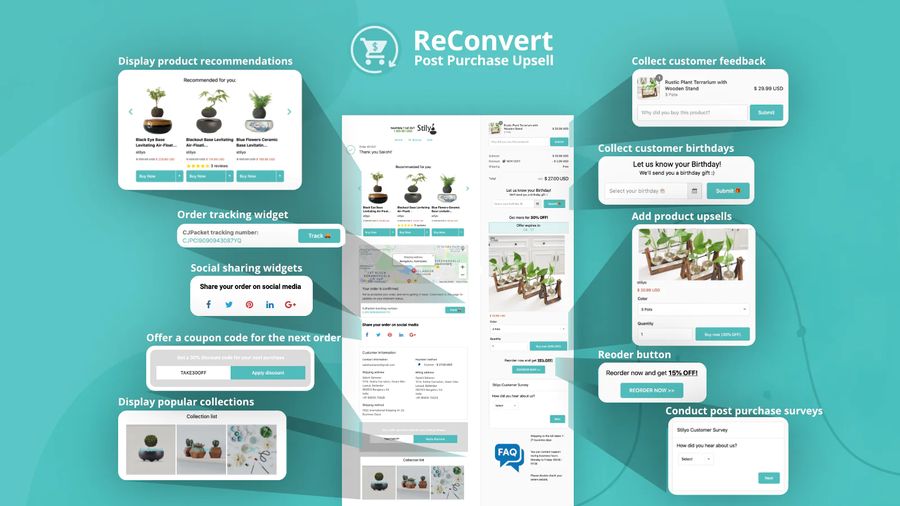 Learn More
ReConvert Post Purchase Upsell is among the excellent free Shopify apps to boost revenue. With ReConvert, you can make a personalized thank you page and checkout page that increases customer loyalty and retention among new customers.
It enables you to create your preferred landing page using a website builder that has a drag-and-drop interface.
Moreover, you can access some goodies such as personalized tips, 1-click upsells, a post-purchase funnel editor, and more. So that you can automatically follow up with customers who just completed a purchase in your store.
TikTok – Best eCommerce App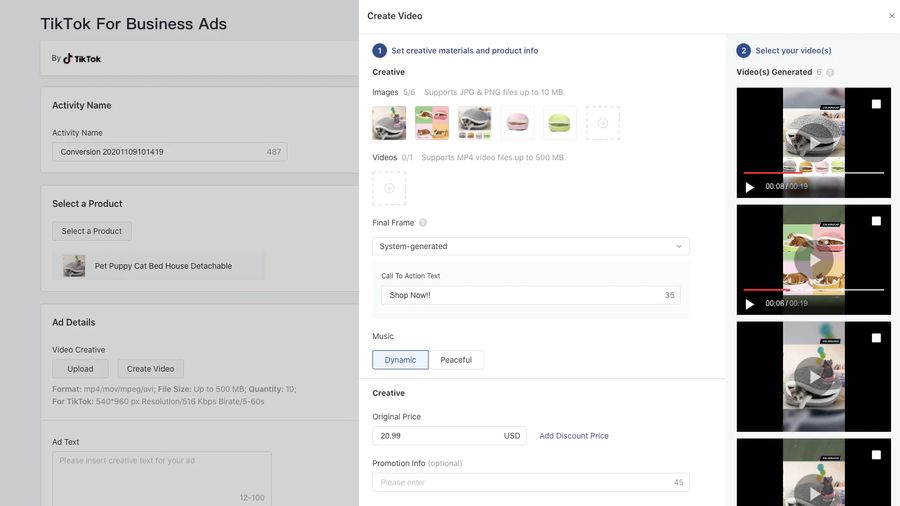 Learn More
TikTok is a well-known social media platform to create and share short videos with music, filters, stickers, and other effects. You may have heard of it before, but it is also a powerful marketing tool for eCommerce businesses.
Millions of people everywhere in the world are using TikTok not only to watch and create content but also to discover and buy products.
To join the trend, let's try the TikTok Shopify app. It lets you make video ads, monitor outcomes, and handle all your orders within Shopify.
TikTok is an effective way to connect with a younger audience and boost sales.
Fancy FAQ – Free Shopify Apps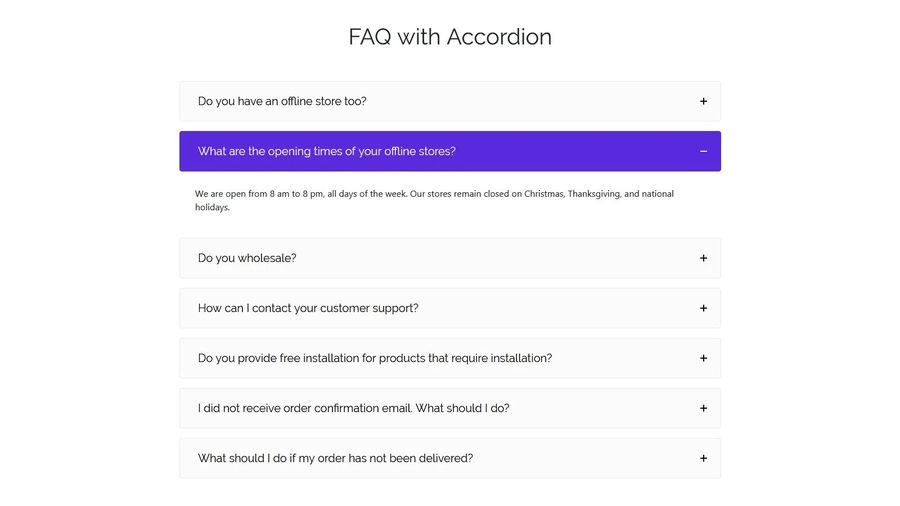 Learn More
FAQ page, as its name implies, is essential for providing a positive experience in your eCommerce store. They provide immediate answers to the most common questions and alleviate any reservations they may have.
Fancy FAQ makes it simple to include visually appealing, search-friendly FAQ pages on your website, allowing you to build trust with customers and motivate them to shop.
No wonder it's among the best-installed free Shopify apps.
BetterReplay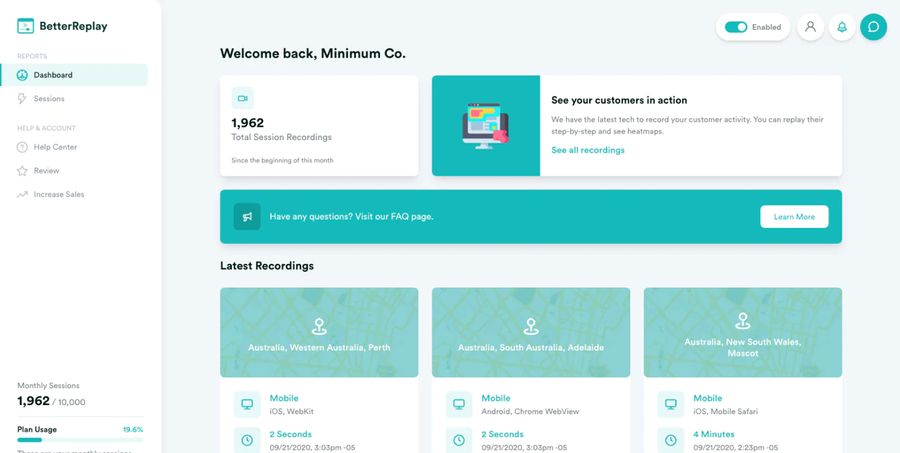 Learn More
If you have wondered why your website's visitors don't convert.
BetterReplay offers live recordings of shopper sessions, letting you see how customers experience your store and what products they are interested in.
With this data, you can identify and address areas where customers become stuck, as well as test new ideas to boost conversions and reduce abandoned carts in your online store.
Moreover, BetterReplay is a completely free Shopify app to use and can record up to five thousand sessions for each month. No coding is required.
ESC ‑ Size Charts & Size Guide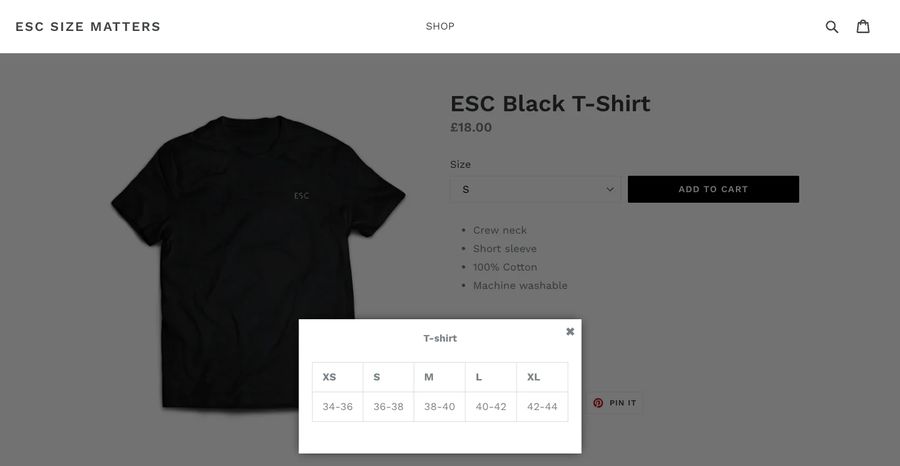 Learn More
If your business is about clothing or fashion, you should install ESC – size charts & size guide. Size guides help customers make purchase decisions with confidence and prevent them from losing sales that they could have missed.
By helping customers find the right size for their needs, they also help lower the chances of returns as well as refunds due to sizing problems.
The ESC size chart app assists merchants in creating size guides that match the layout and experience of their eCommerce store and then conveniently pasting them into all pages on their website.
ESC comes with a free plan that merchants can try to make up to three charts as well as a paid plan for those who need more.
Advoz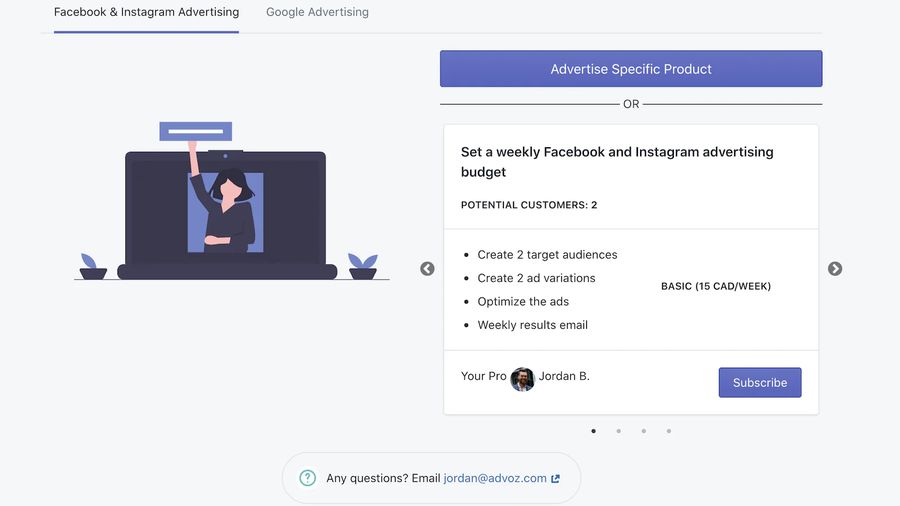 Learn More
Advoz is a fantastic free Shopify app if you need assistance with social media advertising.
After installing Advoz, you benefit from a skilled advertising professional who crafts customized advertisements for Instagram, Facebook, and Google and connects you with a high-quality audience to drive leads to your store.
All you need is a weekly advertising fee, a FaceBook Business account, and a product catalogue on Facebook.
Jebbit: Custom Product Quizzes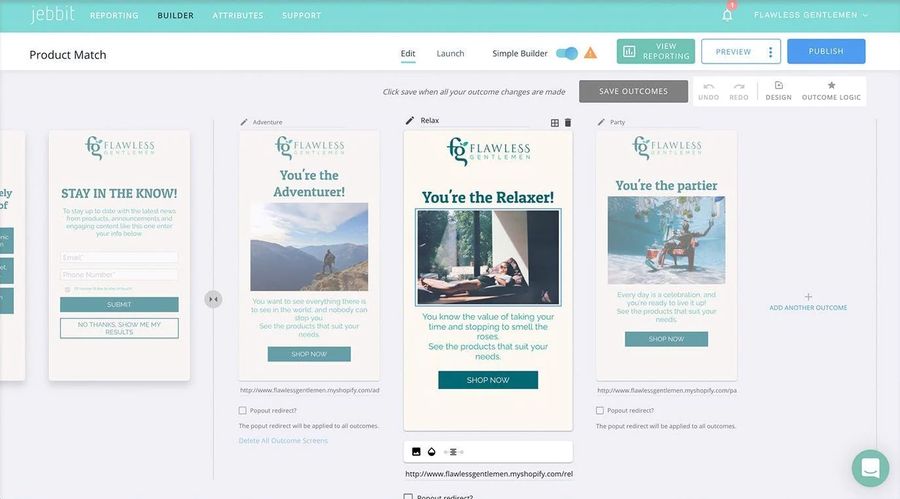 Learn More
Jebbit is listed in our free Shopify apps collection. It enables you to create visually appealing quizzes that your customers will enjoy taking.
These shoppable quizzes can assist customers in finding the best-fit products in your online store, guiding them through the customer journey and improving conversions and sales.
You can create product-matching quizzes, personality tests, simple surveys, lead generation forms, and more.
You can easily plan and create these experiences with Jebbit's visual builder.
You can reach customers wherever they shop and give them personalized product suggestions to increase sales and income.
PayWhirl Recurring Payments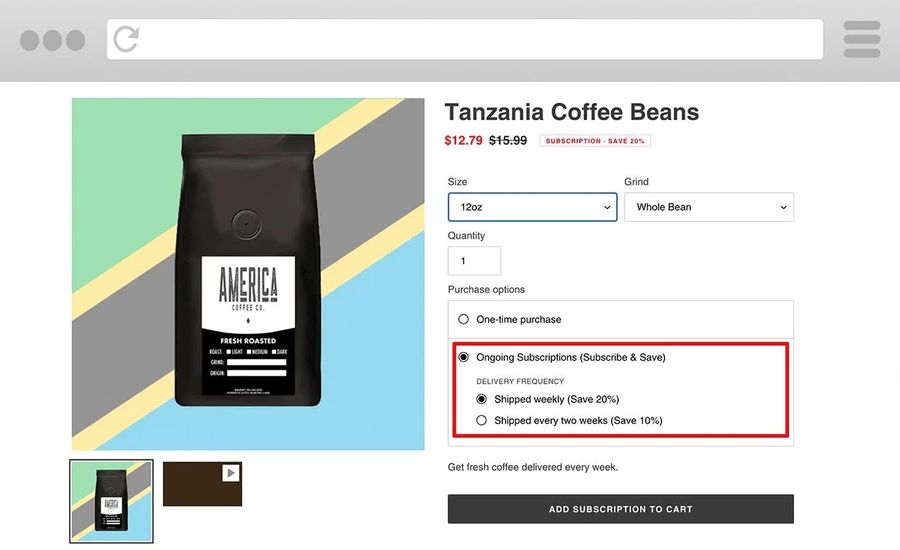 Learn More
With PayWhirl, you can easily build, control, and even sell subscriptions using Shopify's native checkout.
Users can create their own accounts, view their billing records, and adjust their payment plans whenever they want.
Without having to reach out to your support team, you can add new payment gateways and their data that are linked to your subscription.
Promo.com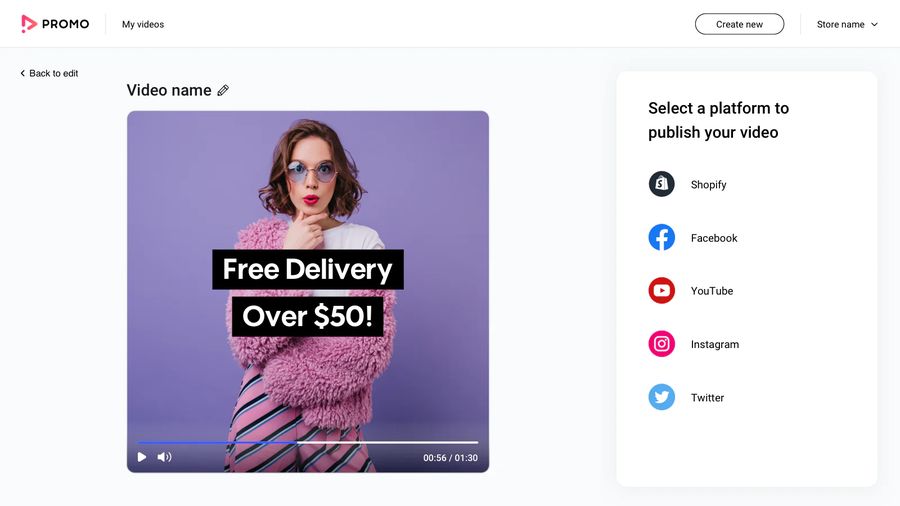 Learn More
Promo.com is our next suggestion for the best free Shopify apps. It assists you in creating product videos that increase sales in your eCommerce store. You don't need to exert much effort to create a video.
You simply need to select the video type and the product you wish to promote. After that, this app will use all of your website's existing images and videos to produce a video that highlights your company's value proposition and benefits.
Easyship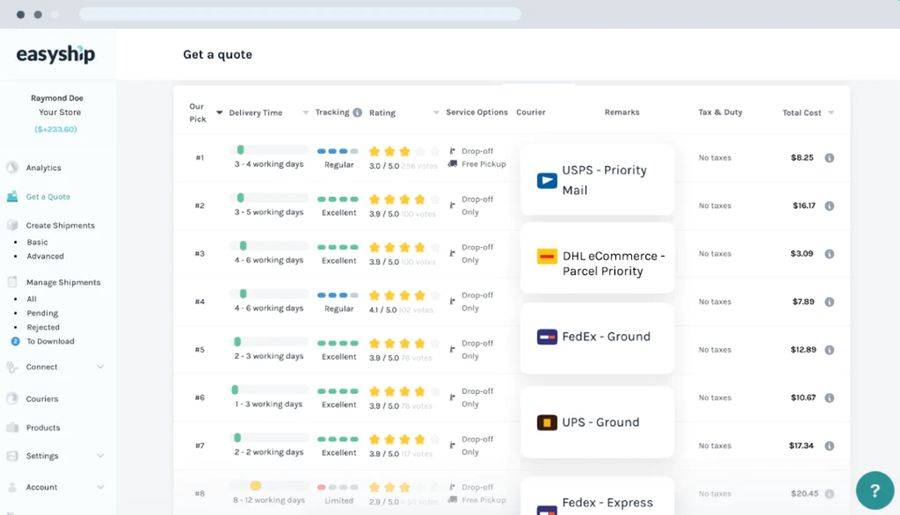 Learn More
No list of the best free Shopify apps can be completed without Easyship. It is a fully-featured shipping app that assists you in reaching customers globally while saving money on shipping and increasing conversion rates.
It is used by thousands of retailers to save time and money on delivery services.
Easyship lets you access discounted shipping rates from global couriers with one account. You can also use its user-friendly dashboard to handle your orders, such as printing labels, saving product sizes, viewing invoices and receipts, creating return orders, etc.
Product Reviews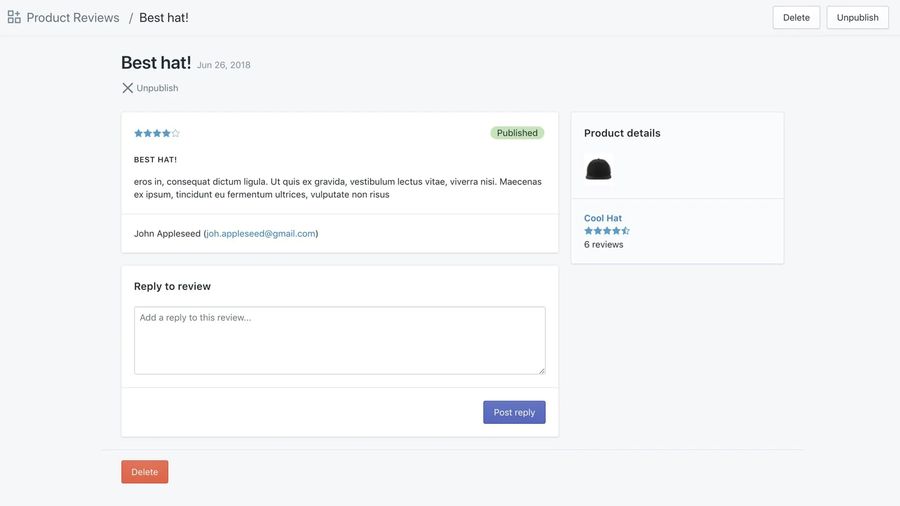 Learn More
You can add a customer review feature for each product using the Product Reviews app. Your customers use social proof to influence other customers to shop at your store when they provide feedback.
Product reviews are very important, for sure. Almost all consumers will check them at some point during the buying process. Moreover, customer reviews can boost SEO with their content.
Read More: Wix vs Shopify: Which One is Better for eCommerce?